As stalwarts of a nature positive future where cutting-edge innovation meets engineering excellence, BG&E Resources delivers enduring value. Joe Allen, Director of Operations and Market Sector Director for Resources, tells us more.
ENGINEERS OF AUSTRALIAN PROSPERITY
What Australia can do to influence the energy transition globally, and what we can do, is massive. It's extremely exciting where the industry is heading."
Propelled by the pressing reality of climate change and significant technological advancements, a major shift is occurring throughout the global energy sector – not least in Australia, where major mining players and other industrial entities are capitalising on a boom within the country's notable critical minerals assets.
For leading engineering and environmental, social and governance (ESG) advisory consultancy, BGER, this dynamic transition is fuelling the company's next phase of growth and maturity as it advances its ESG and strategic sustainability solutions for private and public organisations.  
"As a company, we are united by our purpose to solve complex problems, engage communities, and transition to a nature positive future by embracing innovation and ambition. Our optimal size means we are both agile and nimble, and can deliver enduring value for clients and the communities in which we work and live," continues Allen.
Operating throughout the West and East coasts of Australia, BGER prides itself on providing clients in the resources, energy, and industrial sectors with multi-disciplinary, fit-for-purpose, design, engineering, procurement, and construction management (EPCM), rehabilitation capabilities, and ESG advisory services.
The latter represents its most recently developed area of expertise, drawing on the company's robust foundations and solid experience in engineering. This scope has subsequently evolved over the years as BGER seeks to answer the increasingly urgent call for decarbonisation amidst the acceleration of the energy transition. This is evidenced by its ESG advisory services and effective, tailored solutions that are delivered across the resources, industrial and energy sectors – including power generation, transmission, distribution, energy storage and renewables.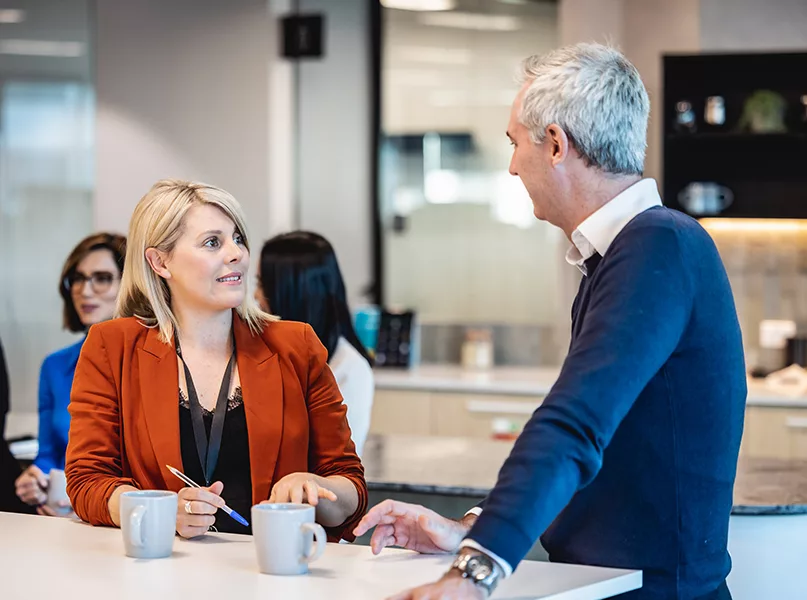 TIMES OF TRANSITION
The transition that is currently taking place throughout the energy sector calls for a regenerative approach to foster long-term resilience alongside a reimagined attitude to value creation.
In this dynamic context, BGER has effectively built on its solid track record to respond to the increasing market appetite for ESG by scaling up its decarbonisation, social impact, asset optimisation and decommissioning capabilities. Despite ESG advisory services being relatively new territory for the company, Allen remains confident of its success.
"Although this is a change, it is a natural evolution for us," he affirms. "Our engineering, design and advisory teams are well equipped to take what they know about the regions where we operate and the legislative requirements and transition that directly into new markets, services and technical offerings."
This step in the company's journey was taken in 2022 when BGER introduced ESG advisory services to its portfolio. As a developmental phase in the business' maturity, this foray into ESG positions BGER as a trusted advisor to clients by providing best practice environmental and environmental engineering services.
A critical aspect in the design phase of any project is BGER's NetZero in Design (NZiD) tool, which is used to navigate the changing energy technology and regulatory landscape to provide a clear pathway to net zero.
"NZID is just part of the way BGER does business," says Allen. "From the moment we are engaged on a project, the team is always on the lookout for ways to reduce energy demand and cost while thinking of more innovative methods to deliver power."
Ultimately, BGER applies a holistic vision to the services it provides, overseeing the entire lifecycle of a project from inception through to decommissioning, rehabilitation and beyond to regeneration.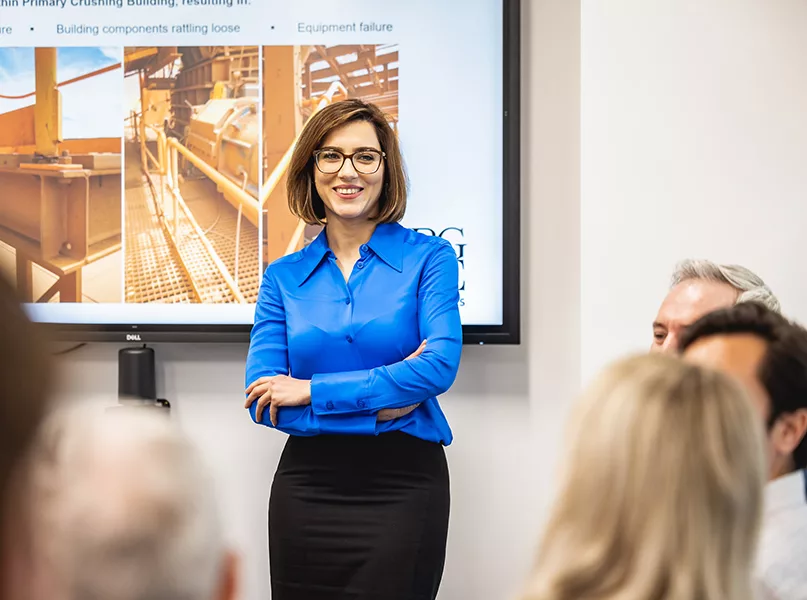 A START TO FINISH SOLUTION
Regardless of the project, BGER consistently brings best practices to the table to provide fit-for-purpose, affordable and enduring solutions, from start to finish.
"Our agility is what enables us to work on projects – quickly and efficiently – throughout the entire lifecycle, particularly as market drivers and legislative requirements are changing so quickly," says Allen.
"Through the delivery of low-carbon technical solutions, our teams can help organisations effectively optimise asset performance, minimise operational disruption, improve safety, mitigate risk, and seamlessly connect to infrastructure and freight networks."
A significant example of this in action is BGER's recent work on the Mid West Ports Authority (MWPA) Port Maximisation Project – a major undertaking that presents an end-to-end project solution with a comprehensive suite of services being delivered under one contract.
The MWPA will see Geraldton Port adapt to accommodate a significant boom in export trade, with throughput projected to increase from 15 metric tonnes (MT) to 25MT per annum over the next decade.
Paving the way for future opportunities, this is one of BGER's most significant EPCM contracts, although the team has worked on the entire project delivery lifecycle within its current and historical project portfolio. With resilient ports representing a gateway to economic prosperity, the project represents another one of the myriad ways in which BGER helps communities prosper.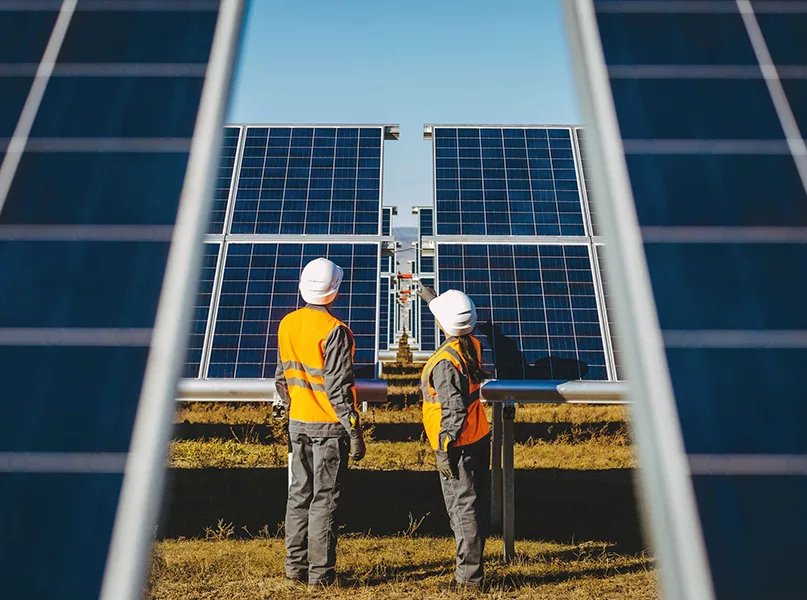 A RESPONSIBLE CITIZEN
Beyond the vast gamut of reliable advisory services and engineering capabilities that can guide a client's project from end-to-end, BGER prides itself on acting as a responsible corporate citizen who is respectful of its social impact.
Across the board, BGER's team acknowledges the privilege it is afforded in helping to protect and preserve Australia's Indigenous cultural heritage, communities, habitats and flora and fauna.
"BGER understands its spheres of influence and we practice collaboration and early engagement with Traditional Owners, First Nations communities, industry, government, and the broader market and society," says Allen.
In its commitment to the ongoing journey of reconciliation, BGER embraces incremental change, including identifying, supporting, developing, employing, and mentoring an increased number of Aboriginal and Torres Strait Islander peoples. Currently, the employment of First Nations people in the company stands at three percent of the workforce.
Externally, BGER's solutions create local employment opportunities, thereby enhancing each client's social license while increasing shareholder value.
As the business moves forward into its next phase of growth with the energy transition at the fore, these healthy relationships with the communities in which it operates remain central.
"We are focused on strengthening partnerships with leaders and communities which represent Australia's oldest living culture and their increased participation in our business growth," Allen states. "We are also in the process of finalising our Innovation Reconciliation Action Plan with Reconciliation Australia to further our journey."
THE VALUE OF EXPERTISE
Looking to its own people, BGER leverages the expertise and experience of its 'critical mass' of engineers and ESG advisory professionals, mobilising a global pool of talent to address the complex challenges faced by clients.
The majority of BGER's senior staff benefit from decades of experience within the ever-evolving context of the resources, energy and industrial sectors. Combining this longevity with an open-minded approach to cutting-edge innovation, BGER's teams continue to save clients both time and money by using world-leading processes and tools.
Allen himself has more than 18 years of experience in the design, construction and operation of process plants across diverse sectors, including mining, power generation and infrastructure, before joining BGER in 2020. This wealth of expertise has entailed notable projects with leading resources organisations including Rio Tinto, Roy Hill, and Pilbara Minerals to name just a few.
However, Allen credits the work of Managing Director, Craig Bloxham, as an instrumental factor in the company's differentiation from other competitors, and the prosperous journey that lies ahead.
"BGER's robust financial performance, since inception, is due to the buoyant market conditions, our talented workforce, collaborative culture, and the decisive and courageous leadership of the Managing Director," he observes. "He (Bloxham) shares a passion for engineering, construction and delivery of projects, as well as an overwhelming commitment to ESG and reconciliation."
Much like the nature positive, renewable future that the company envisions across Australia, BGER continues to innovate by forging a path for its own sustainability.