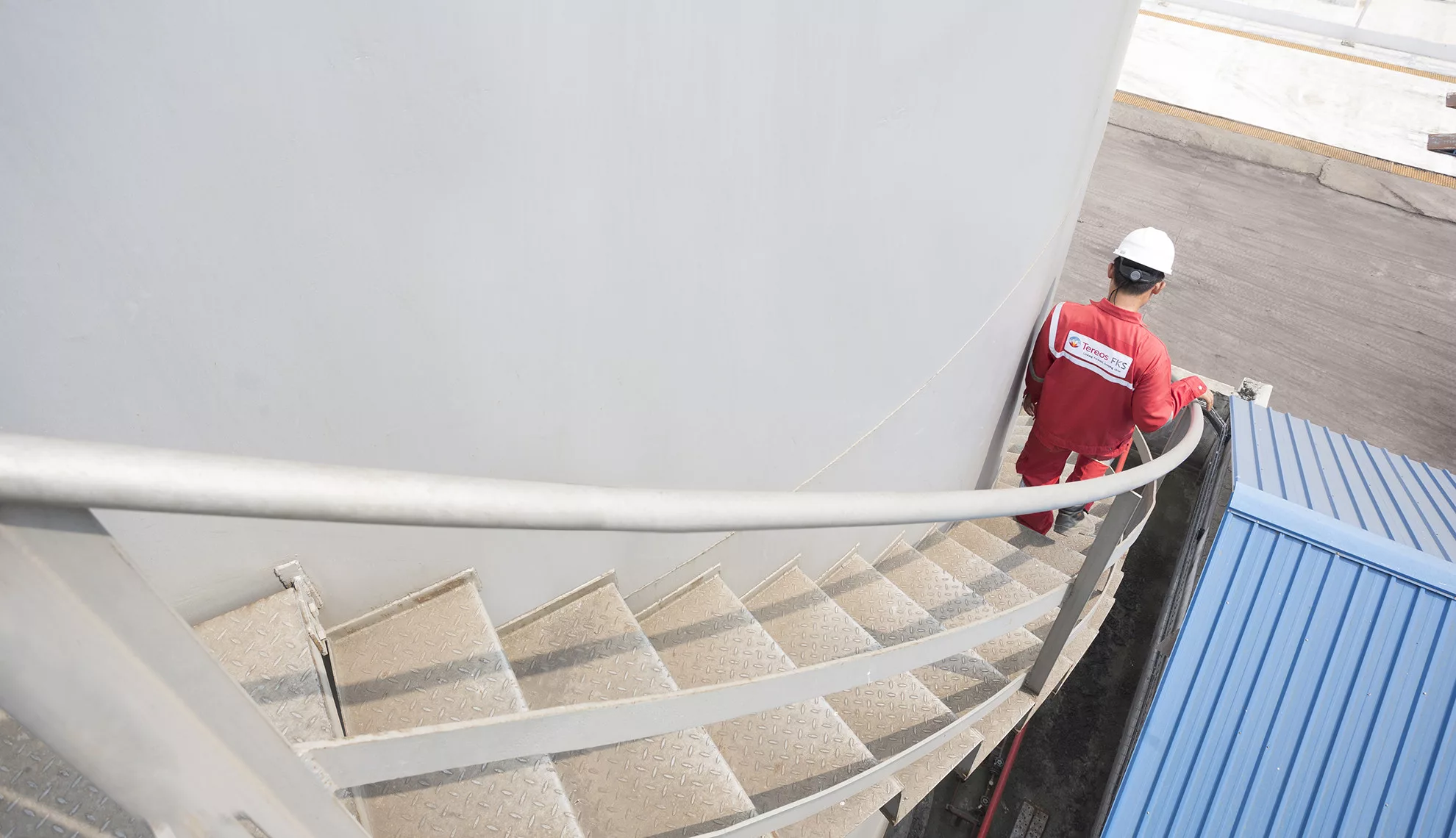 Reversing the Import Tide
Tereos FKS Indonesia is determined to reverse the trend of reliance on food imports, the joint venture now supplying more than a quarter of the nation's demand for corn starch
Writer: Tom Wadlow | Project Manager: Ben Weaver

Indonesia is something of a regional posterchild when it comes to telling the story of Southeast Asia's economic rise.
The fourth most populated country in the world, the archipelago nation is also home to incredible cultural diversity, made up of more than 300 ethnic groups who pool together to power what is the largest regional economy.
The country's rise has been impressive. Since the Asian financial crisis of the late 1990s, Indonesian GDP per capita has risen markedly, from just $823 in 2000 to $3,932 in 2018. Poverty in Indonesia has been reduced by more than half (to 9.4 percent in 2019), with the nation now a member of the G-20 and home to the 10th largest economy in the world in terms of purchasing power parity.
So, in short, there is a lot to be optimistic about. However, something of an elephant in the room is the fact that Indonesia, despite its enormous agrarian potential, is over-reliant on food imports.
"Indonesia is enjoying economic growth of more than five percent compared to the global economic growth of three percent, and increasing demand in the food and beverage industry is also developing in terms of quantity and product type," explains Maya Devi, Commercial and Operations Director at Tereos FKS Indonesia.
"Unfortunately, lots of our food ingredient supply has been dominated by imported products, despite Indonesia housing the potential to produce such ingredients locally."
However, progress is being made. In 2018, the Indonesian food and beverage processing industry was valued at $92.3 billion, with the Indonesian Ministry of Industry expecting to record a growth of at least nine percent for 2019 when figures become available.
And Tereos FKS has and will continue to help drive this upwards curve.
The organisation was founded in 2014 as a joint venture between Tereos Group in France and Indonesian conglomerate FKS Group, establishing what is now the largest corn wet milling facility in Indonesia.
"Indonesia was in a situation where it relied 100 percent on imported corn starch while the demand continued to grow," Devi continues. "Tereos FKS came in as a pioneer determined to change this situation by investing in the first and most significant corn wet milling company in Indonesia, and I am hugely motivated to be a part of our effort."
The Commercial & Operations Director is also acutely aware that this year's progress will be tapered by the ongoing impact of the global coronavirus pandemic, a virus which continues to sweep through populations after first appearing in the Hubei province of China towards the end of 2019.
However, the crisis has only fuelled the company's desire to deliver.
"It has been and will continue to be a very challenging 2020 due to the outbreak of COVID-19," Devi adds.
"Business has been impacted and it has forced us to work creatively outside our comfort zone. A new challenge has been given to us every single day and plans have been crafted to anticipate the worst risk possible.
"This situation forces us to work even harder, knowing that Tereos FKS Indonesia produces products for people's basic needs, such as noodles, non-dairy cream, meatballs, and more. As a company, we have a civic duty to ensure that our supply chain during this time is not disrupted, while ensuring the safety of our employees on the frontline."
The road to self-sufficiency
Indeed, the importance of the Tereos FKS operation cannot be understated.
Thanks to sustained investment of $100 million since 2014 into its plant, the company now supplies enough corn starch to fulfil 26 percent of national demand, which in volume terms translates to more than 600,000 tonnes a year.
Landmark breakthroughs in recent years include the addition of a maltodextrin line as part of its product diversification drive in 2018, while 2019 saw a 30 percent capacity upgrade from 1,000 tonnes per day to 1,300 tonnes.
Devi also reveals that 2020 will see the launch of High Fructose Corn Syrup 55 as its newest product in the sweetener line, the company able to produce more than 70,000 tonnes a year at its state-of-the-art plant in Cigading Port Cilegon, utilising the latest technology to ensure a competitive output that meets global safety standards.
The location of the facility is also critical. Cigading Port Cilegon is the biggest grain terminal in Indonesia, meaning Tereos FKS has a competitive supply chain advantage in terms of procuring raw materials.
"Our local presence ensures the service we give to our customers is as flexible and timely as possible, much more so than what any imported product service would provide," Devi states. "Our location also enables our customers to implement 'just in time' delivery methods which support their inventory management.
"And for this we really value our relationship with our suppliers. Without them, we will not be able to run and deliver to our customers.
"We also implement committed corporate governance on our operation, especially in managing relations with our partners. One example is regarding halal certification. As Indonesia is a country with a majority Muslim population, halal has been an essential certification in the food industry. Therefore, ensuring that we comply with market regulations, we asses our suppliers in compliance with halal standards."
class="blockquote">

"Indonesia was in a situation where it relied 100 percent on imported corn starch while the demand continued to grow. Tereos FKS came in as a pioneer determined to change this situation by investing in the first and most significant corn wet milling company in Indonesia, and I am hugely motivated to be a part of our effort"
Safeguarding the future
Devi equally highlights the critical role of the company's people, especially in difficult circumstances such as those created by the spread of the coronavirus pandemic.
As the Commercial & Operations Director previously stated, ensuring food ingredients continue to be produced during a time of difficulty is vitally important if Indonesia is to combat the virus effectively, work which ultimately relies on the dedication and application of Tereos FKS's team of staff.
"Our employees are the backbone of the company," Devi says, "and we must ensure they are empowered by giving them opportunities to thrive in their careers and overcome new challenges in a fast-paced environment.
"Around 98 percent of our workforce are Indonesian nationals, and we have equipped them with technology transfer from European experts. Recently, we launched an employee exchange programme with our headquarters in France to increase their international exposure of the global business environment.
"I always encourage my team to be agile depending on the circumstances that we face. In times of crisis, it's vital that we are decisive and quick while also remaining thoughtful. During discussions for new ideas, it's also very important to be a good listener and value others' opinions."
As well as its own people, Tereos FKS works hard to uplift the fortunes of those living in local communities.
It does this in a number of ways, including provision of humanitarian aid during natural disasters, entrepreneurship training for women, sanitary programmes in schools, and donations towards the hosting of religious events.
Recently the company offered scholarship programmes to engineering students at a local university, giving them the chance to acquire first-hand work experience to get a feel for the industry. Indeed, it recognises that Indonesia has a large and young population, one which will require a new generation of leaders in order to maximise the nation's ever advancing socioeconomic potential.
Continuing to serve as a good corporate citizen is just one of many objectives for the year ahead, Devi concluding the conversation by outlining the company's business-driven goals, the fulfilment of which will only enable Tereos FKS to contribute even more to societal activities.
"Tereos FKS Indonesia is the largest corn wet milling company in the country, and we aim to keep our leadership in Indonesia," she says.
"We also plan to retain our commitment to supporting our customers through innovation at our research and development and application lab. And finally, we are aiming to discover further growth potential in the starch and sweeteners product groups – product diversification has been key of our business and will continue to be so.
"At the end of the day, food production has always been a sustainable and critical business as it fulfils the basic needs of human beings.
"However, innovation and competition have always been the key success factors to ensure the sustainability of its players – nowadays, the consumer has such dynamic trends which affect the market demand. Therefore, to keep us ahead of our competitors, we must ensure that our product portfolio fulfils the market and offers the innovation that is expected."
VIEW Tereos FKS Indonesia BROCHURE