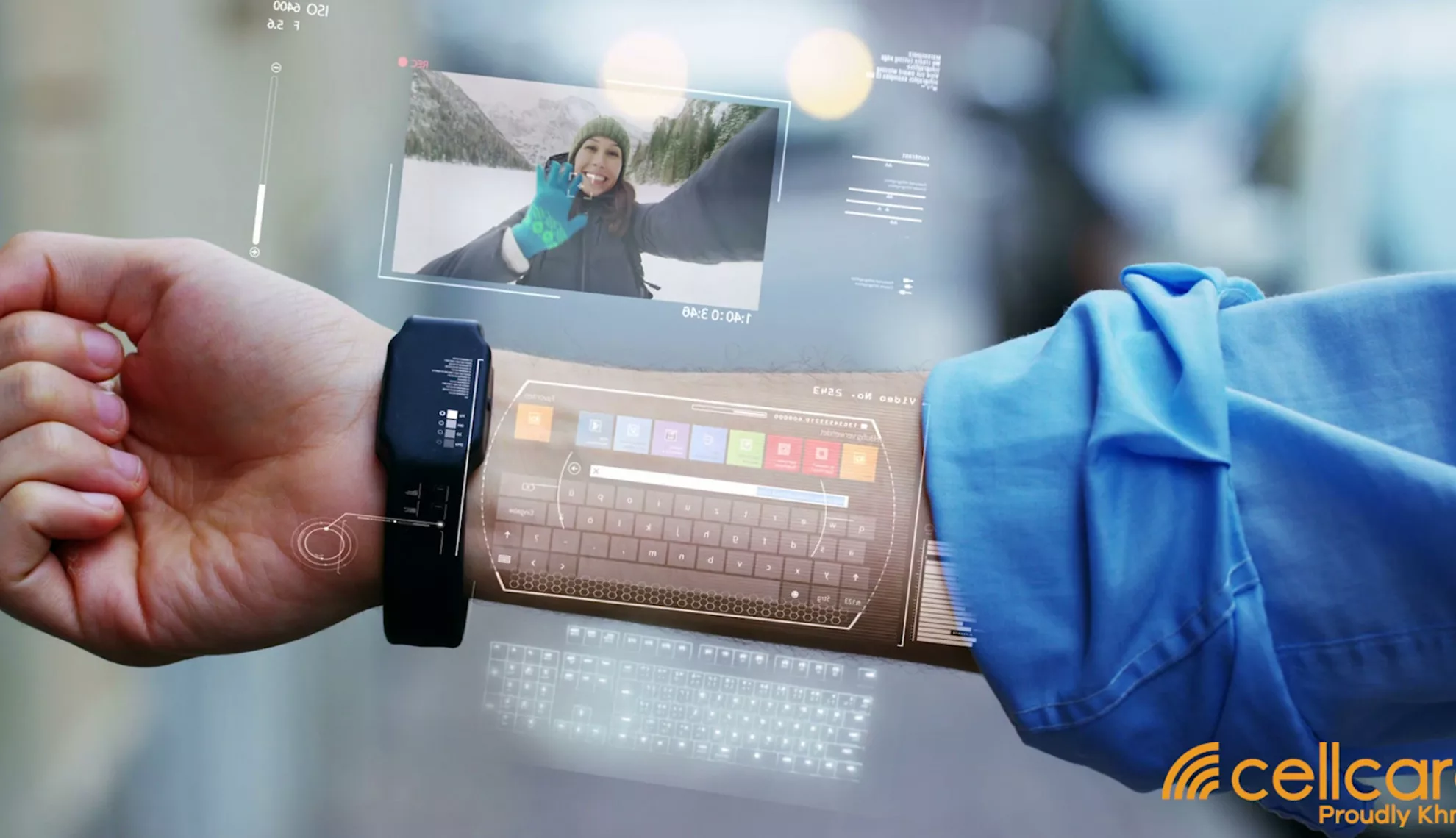 Connecting Cambodia
Ian Watson, CEO of Cellcard, reveals how the Company is facilitating grass roots digitisation across the country
Writer: Jonathan Dyble | Project Manager: Donovan Smith
With the global race on for 5G, it's refreshing to see a country like Cambodia fully embracing the potential of the fourth industrial revolution as the Kingdom continues to undergo rapid development and transformation.
While other operators in more mature markets are looking at using 5G to deliver smart homes and cities, Cellcard is taking an alternative approach, collaborating with the Cambodian government to ensure LTE advancements deliver a much greater humanitarian impact, readying the technology for use in enhancing healthcare, education and jobs growth, amongst other things.
In getting to this point, Cellcard in the past 18 months has re-engineered its business – a project that Ian Watson, the Company's CEO, was quick to touch on in our latest discussions, having spoken to Asia Outlook one year earlier.
"Basically, we've transformed the business in the last year," says the Chief Executive. "Since we last spoke we've rolled out one of the fastest data networks in Southeast Asia, where we went from 300 to 3,000 data sites."
Reflected by this broad expansion, a significant proportion of Cellcard's motivations centre around enabling digitisation throughout one of the region's most underdeveloped nations.
Watson himself expresses a desire to not only continue to grow the business and bolster the local economy, but take this a step further and implement new technologies for the benefit of everyone.
"As the only 100 percent owned Cambodian operator, we are strongly committed to our brand values," he explains. "We ensure that we are honest, transparent, dynamic and innovative in everything we do.
"We proudly bring connectivity to everybody across Cambodia – every commune, every village, every province. We want to address the needs of everybody."
This ethos, reflected by the Company's taglines – 'Proudly Khmer' and 'Cellcard is for Everyone Everywhere' – has been a crucial part of Cellcard's success story to date.
Raising the bar

This success story has been manifested in a number of awards in recent times, alongside Watson being named the winner of the People's Choice Award for 5G Operator CXO of the Year, as the Company continues to champion innovation.
In February of this year, Cellcard won the OpenSignal awards at Mobile World Congress, named the fastest 3G latency, 3G, 4G and overall network for download speeds across Cambodia. Meanwhile, it also retained its title from 2017, winning the Ookla Speed Test Award for Cambodia for a second year running after achieving an average download speed of 24.67 Mbps.
While these awards highlight the telco's achievements, moving forward the Company has placed 5G at the top of its agenda – an agenda that Watson has been working tirelessly towards, working closely alongside governments and vendors as a key spokesperson across the 5G circuit in Asia in recent months.
"Alongside our efforts with 4G, we're now spearheading next generation innovation," says Watson. "We conducted a 5G test last month with our suppliers in China and are planning to launch our own 5G network in the second quarter of next year.
"When you think that our own 5G launch will coincide with those of massive corporations like China Mobile, and that Cambodia will even be ahead of many advanced economies, it's very satisfying for not only our team, but for the nation as a whole."
In developing the network, Cellcard has considered a number of factors to ensure it is both robust enough and provides relevant products and services in order to meet the growing demands of the competitive Cambodian market.
"For us, 5G is not about having faster speeds. That's a given. Instead we want to change people's perceptions about what a network can deliver," explains Watson. "There have been numerous challenges, but the transformative effects of 5G for both our business and customers will be equally rewarding."
Exploring new possibilities

Cellcard's recognition of the broad potential of industry 4.0-centric solutions such as 5G is particularly evident in the fact that the Company is also readily exploring the use of other emerging technologies.
Alongside its work as a network provider, it has actively been developing both online gaming apps and augmented reality maps throughout Cambodia.
"We're seeing a huge influx in Chinese tourists at the moment, with roughly two million expected to travel to Cambodia this year. Further, this number is expected to double by 2021," reveals Watson. "With this in mind, we're looking to engage tourists by implementing technology-driven applications at places like Angkor Wat."
Equally, the firm is exploring the utilisation of virtual reality in education, and has also digitised a range of education offerings, ready for 5G, that will provide the country's students with a more fruitful way of learning.
Much of this is being driven through Cellcard's R&D practices, the majority of which take place within its Futurology and Imagineering department. By leveraging its own in-house expertise to remain ahead of the curve in this way, the Company is positioned to expand into a number of new vertical markets.
"We take it upon ourselves to evaluate what's happening on the global stage and apply it to the local market," Watson adds. "Analysing all forms of content, from music to video to mobile broadband, we are aiming to revolutionise a number of vertical segments by using these technologies.
"It's not just about developing new revenue streams. For Cellcard it's about enabling Cambodia to gain access to new experiences and become immersed in the digital age."
The Cellcard timeline

Cellcard, previously known as Mobitel, was launched in 1997 in a joint venture with Millicom International Cellular.
One year on from its inception, Mobitel became the first company to roll out a nationwide network, SMS services and roaming services in Cambodia.
Seven years later the firm launched its own 3G network, quickly followed by a credit sharing platform the following year.
This was accompanied by the brand transition from Mobitel to Cellcard in 2005 and a $200 million investment into its Next Generation Network in 2007.
By 2009, a total buyout of Millicom saw Cellcard become Cambodia's only 100 percent locally owned telecommunications operator.
Following this the firm introduced the first mobile payment platform at the turn of the decade and the first loyalty programme in 2013, retaining its commitment to constant innovation.
2015 accelerated Cellcard into the modern era with its launch of a 4G LTE network – an initiative that was ramped up in 2017 as the number of sites was increased from 300 to 3,000 nationwide.
As a result, mobile data traffic over the network has increased by almost 500 percent, growth that is forecast to continue with Cellcard's launch of 5G and further bolstering of 4G moving into 2019.
Cultivating development

The advancements in Cellcard's capabilities on all fronts is largely down to the abilities of its team, something that Watson considers to be one of the business's prized assets.
"We've got a very good team here. We're very much a team-centric organisation, and we've only been able to achieve the things that we have by operating in this way," Watson admits.
Equally, the success of the Cellcard staff is testament to firm's own management policies, actively nurturing personal development through a multitude of different initiatives, from sponsoring talented individuals at university to offering extensive in-house training.
"Wherever possible, we look to promote our staff from within, and similarly we take into account the ideas and reflections of all our staff across each department," Watson explains. "We ensure our staff know that as long as they work hard and are committed to achieving their goals, then they can play an active role in supporting the Company's continual progression.
"We try to emphasise a family atmosphere where we're all working towards a common goal, and our staff are key within this."
In light of this, it is easy to see why Cellcard has been named Asia's best brand employer for six consecutive years.
A platform for connectivity

A similar approach can be found in Cellcard's standing as an exemplary corporate citizen.
The Company regularly works with schools, providing less privileged students with bikes and offering devices to classrooms to help bring the country's education system into the digital age.
It also works extensively with various industry bodies, making sure they have access to mobile communications, technologically enabling them to continue the good work that they do in the way of social and economic development.
"We feel it is better to make a difference from the bottom up rather than the top down," Watson states. "I am proud that we are helping to digitise the country for the betterment of everyone, and we can equally pride ourselves on providing a platform for connectivity, allowing anyone access to our network at a price which is affordable."
Looking ahead, Watson hopes to remain true to these principles. "Cellcard's 5G will be the true enabler of people's digital freedoms," he says.
"We will continue to invest heavily in infrastructure, and looking forward we are hoping to continue driving the digitisation of Cambodia through our 5G platform."
VIEW Cellcard BROCHURE