Wellington Free Ambulance is providing free paramedic services to patients in New Zealand. Sarah Lewis, Executive Director of Corporate Services tells us more.
NEW ZEALAND'S AMBULANCES DRIVING TO SUCCESS
"As an organisation we have been exploring ways that we can better serve our communities with the limited funds available. Where possible, we have looked to improve processes and automate and create partnership approaches with the backdrop of improving the health, safety and wellbeing of our paramedics as well as serving our core purpose to provide free paramedic care to the greater Wellington region."
The process of doing what this service does for less, began to accelerate exponentially as WFA moved into 2020 and plummeted into the onset of the COVID-19 pandemic, confronting a whole host of new challenges.
FROM HUMBLE BEGINNINGS
In terms of its origin story, WFA was founded in 1927 by the mayor of the day, Sir Charles Norwood, who believed in a place where emergencies needn't cost lives or money and dreamed of a future where his city had access to free ambulance services for everyone.
Now, nearly 95 years on and this utopian vision has become a reality. WFA's vastly impressive 24/7 emergency services now cover the Greater Wellington region including the Kapiti Coast and the Wairarapa.
Working out priorities is a key element of WFA's efficient dispatch process. The 111-call taker identifies a patient's condition using a medical priority dispatch system. This system is used internationally and is the clinically proven way of getting the right help, to the correct people, in the best possible time.
"The organisation has grown considerably since 1927, and we now have around 400 staff who are supported by 80 volunteer event medics…
"We have nine ambulance stations, and answer over 150,000 emergency 111 calls a year. We have 31 emergency ambulances, two emergency community care vehicles, three Rescue Squad vehicles and 24 Patient Transfer vehicles!" Lewis adds proudly.
Meanwhile, the clinical operations team is dedicated to ensuring that all operatives work to the highest level of medical practice.
WFA faces financial challenges just like any other business, as Lewis tells us. "Although we receive funding from both the government and the Accident Compensation Corporation (ACC), we must raise $7 million every year to meet demand and fund the shortfall between what we receive and what our operational model costs.
"We are extremely lucky to have such an amazingly supportive community with generous people and businesses who believe in our work," she adds.
In terms of its COVID-19 response, WFA continues to adapt to overcome every new challenge presented by the pandemic.
"Our paramedics and our wider support staff are key to providing the best care to the patient," Lewis continues. "During this period, we reimagined how our support services function could make life easier for our frontline paramedics in the thick of escalating demand."
This clearly highlights the company's commendable focus on staff welfare and support. WFA additionally rolled out several initiatives and continues to evolve these as the virus mutates.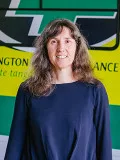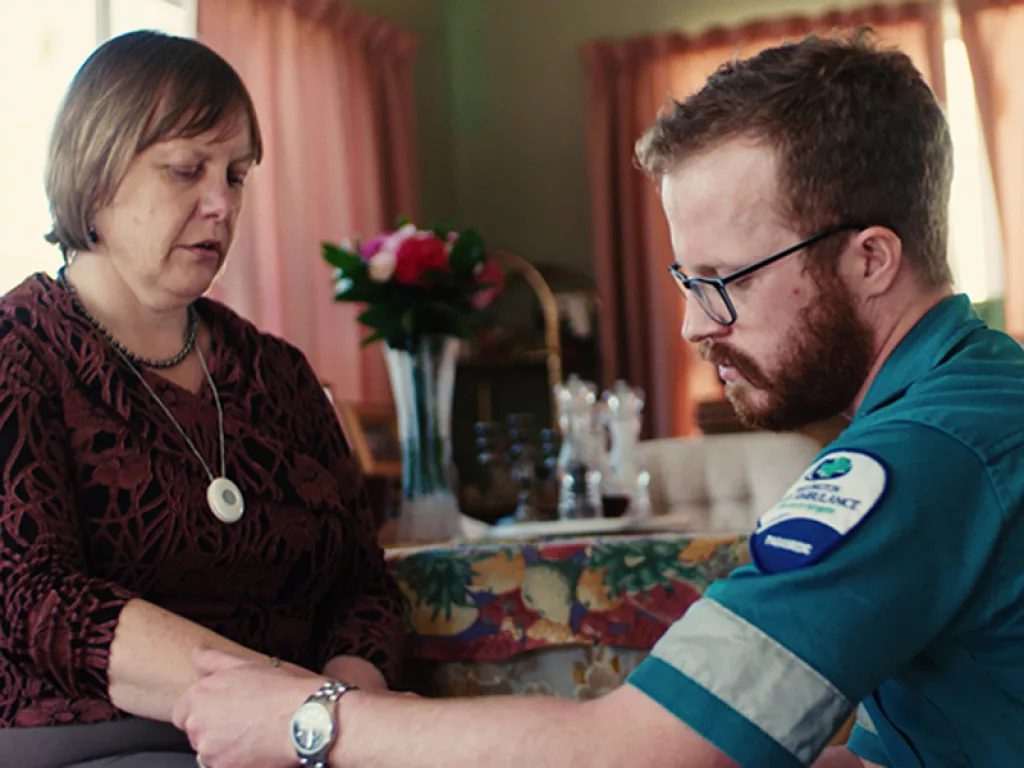 LOOKING AHEAD
In terms of future investments and exciting upcoming projects, WFA has invested in state-of-the-art lifesaving equipment such as the Corpuls defibrillator. Alongside this, it has progressed in the last five years to using electric stretchers. WFA is the first service in New Zealand to transition to this front-line technology that has seen the equipment that paramedics carry reduce from circa 16.6 kilogrammes (kg) per patient to 6.5kg.
"We have moved to personal issue devices for our paramedics in the form of cellular devices that allow us to connect across our corporate network with access to the internal documentation that is required to keep up to the minute in the rapidly evolving environment," Lewis says. When asked specifically about the company's supply chain operations, Lewis told us, "working in partnership with our suppliers is key to us. For example, through our relationships in March 2020, we were able to access critical PPE when others were unable. The supplier went above and beyond to their networks in China to secure supply chain when everything else was shutting down, and fast-tracked everything through the shipping network."
Other suppliers often prioritise WFA ahead of alternative commercial and government contracts because of the good work that it does in the community and the relationships that it has built.
"Switching to the hybrid model is something WFA is tirelessly working towards.
Communications is obviously key to making this happen smoothly and making sure that we celebrate success. Whether that be through award programmes (women in leadership or staff awards), offering extra hours off for those that go above and beyond, or just a simple thank you either at a team meeting or through the weekly CE's bulletin," Lewis affirms.
"This is a prime example of how WFA tries to empower its tireless workforce and recognises the invaluable contributions that its staff make as a key component of running this thriving enterprise."
As far as looking ahead to the future goes, the clock is ticking to move into a new, fit for purpose facility for all regional paramedics.
"WFA is once again looking to partner up with a provider whose business is property and therefore play to their strengths when our focus is around health care delivery," she explains.
WFA's other major priorities for 2022 are constructed around its people, improving wellbeing, health and safety, and a push towards further developing and nurturing leadership skills. This is alongside an ongoing attempt to secure additional government funding to support the company's free to the patient status. Another ongoing challenge to be managed carefully is the strategising needed to continue to adapt to the COVID-19 response, that for New Zealand has now shifted to a COVID-19 in the community strategy where previously the nation was working to a 'stamp it out' approach.
The future looks extremely bright and prosperous for WFA, as it continues to provide such a valuable service to Wellington's citizens.