With the 75th anniversary of MBL Food & Packaging on the horizon, we talk to CEO, Derek Smith and find out how the company is continuing its impressive trajectory of growth.
AT THE CUSTOMERS' CONVENIENCE
The packaging sector is the unsung hero of the food and beverage industry; as the first thing the customers see, it is of great importance. This is most ardently understood by MBL Food & Packaging (MBL) in Western Australia (WA). The company was first established as a co-operative to serve the meat industry in 1949, which it continues to do to this day, presently positioned as the leading supplier of food and packaging products across the region.  
The company's product range covers 9,000 lines, and services 2,000 customers statewide from metropolitan Perth and throughout WA. Moreover, MBL supplies the meat, bakery, food service and commercial sectors.
"We are essentially a one-stop shop for food and packaging, focused on customer service excellence," introduces Derek Smith, CEO of the company. 
The meat processing sector remains MBL's main port of call, and the company provides functional and value-added ingredients to proteins. The respective ingredients can be customised to meet specific taste and texture requirements which reflect current food and nutritional trends. On the packaging side, MBL is also a lead supplier of butchery/processing equipment to select independent and larger processors.
CUSTOMER DRIVEN PACKAGING
A noteworthy characteristic of MBL is its projection of significant growth and transformation over the last five years, covering new markets, product categories and customers in all sectors.
"The one-stop shop philosophy also pertains to the bakery, food service and packaging sectors, with our customers kept up to date on new products, market and consumer trends," Smith tells us.
"As such, customer service is the core of what we provide. Our 'can do' service mentality is key. We aim to make it easy and enjoyable to do business with MBL and 'make life easier' for our customers."
Thus, the customers stand out as a key priority, whereby the company seeks to create a product range that meets customer demands and differentiates it from the competition.
Additionally, the consumer's requirements are always met, thanks to the structuring of six business units under one roof. This results in ample accessibility to dry goods, chilled and frozen products, packaging solutions, specialised product formulations, cleaning supplies, industrial/commercial packaging and food equipment, emphasising MBL's status as a turnkey operation.
MBL has expertly navigated the fine balance between sufficient quantity and bespoke quality, having exclusivity on a number of products within the meat, bakery and food service sectors. This, coupled with knowledgeable category managers for meat, bakery, food service and packaging, allows MBL to partner with its customers, provide solutions and offer information on market and product trends.
"We are increasingly used by our customers as a source of advice to support their business," Smith says.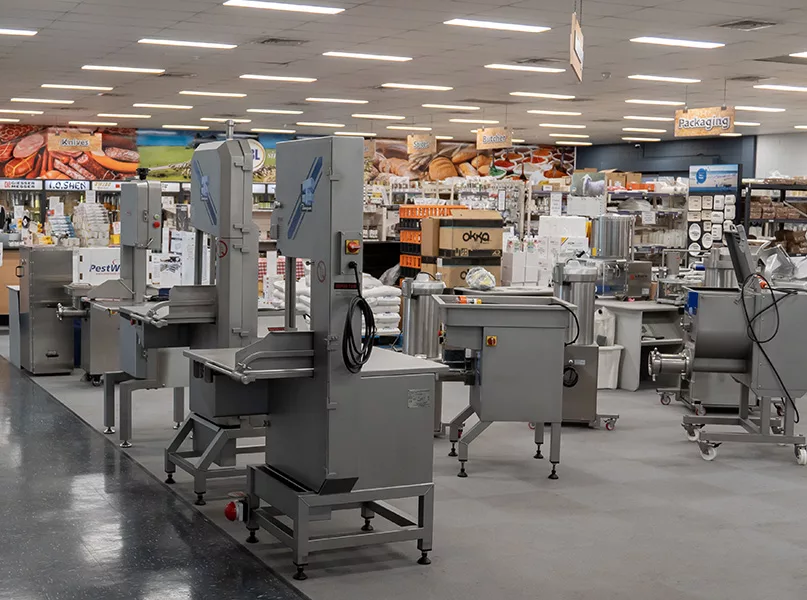 THOUGHTFUL ACQUISITION
Opportunities for MBL's expansion are divided into six pillars of growth: meat, bakery, foodservice, cleaning supplies, low-tech manufacturing, packaging and industrial/commercial packaging. Evidently, the work of MBL is expansive, however, it is the company's role as a packaging service operation that is at the heart of its acquisitive activity.
This is demonstrated through the two most recent acquisitions, namely Vital Packaging, a one-stop shop for commercial packaging, and South Coast Food Service, the leading food services supplier on the south coast of WA.
"Both acquisitions complement our existing business, leverage our position in the packaging and foodservice sectors, and provide a platform to expand our product and market knowledge of both sectors, whilst facilitating the building blocks to expand into new sectors both within Perth and other regions."
The packaging sector of the company has been further driven by MBL's membership in the iKONpack Group (iKON), which has fast-tracked the penetration of the packaging sector.
"Our 'partnership approach' and 'solution provider approach' continues to differentiate our business within the packaging sector," details Smith.
Through this beneficial partnership, MBL can work collectively with other members of iKON to pool resources and knowledge that ensure early adopters of new products and create an improvement-based agenda.
An environmental focus is also a key part of MBL's business expansion. As legislation regarding the use of plastics and the move to a circular economy takes effect, MBL's ability and commitment to sourcing new environmentally friendly packaging has a correlative progression.
"Innovation in food, commercial and industrial packaging will continue to shape our product range in the years to come and we are excited about the opportunity to expand our business in this complex and fast evolving packaging arena," expresses Smith.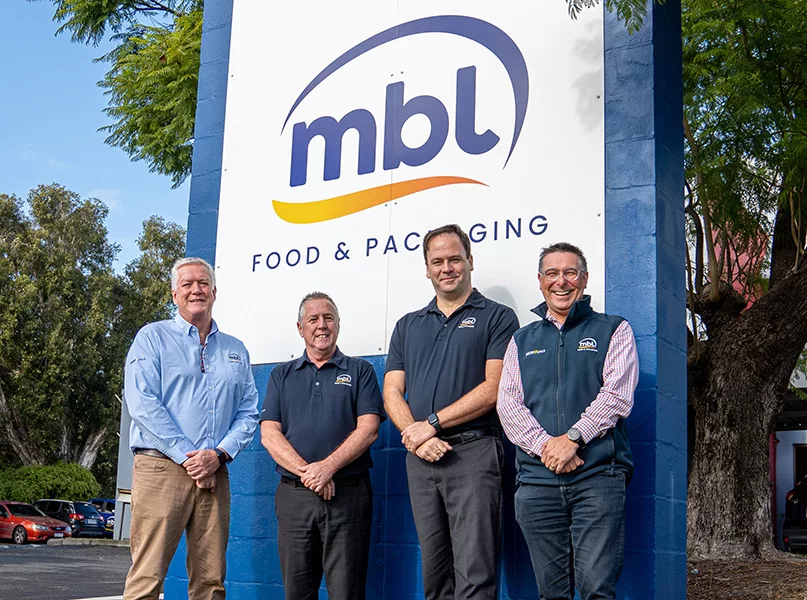 CHAMPIONING CONVENIENCE
MBL has witnessed additional significant growth in the flexible packaging sector to support the protein and food manufacturing processing field. The company has partnered with overseas suppliers to provide a range of high-quality products to guarantee production efficiency, food safety and cost reduction.
More specifically, MBL has focused on developing its product range to cover shrink bags, lidding film, modified atmosphere packaging (MAP) trays, ready meal packaging, and new monoPet skin packaging solutions. This is a timely expansion as more of the population seeks convenience food over more traditional forms of cooking.
"Our product range covers our good, better, and best platforms, where all products must provide the assurance and functionality required by the processing sector," Smith comments.
Furthermore, MBL also provides diligent services (the process of combining only dry ingredients). The company's in-house blending facility provides blending services to the food industry with the ability to conduct small- and large-batch blending. This is in response to consumer demand for flavours and tastes from all areas of the globe. Thus, MBL is committed to providing a bespoke solution to flavour profiles demanded by today's consumers.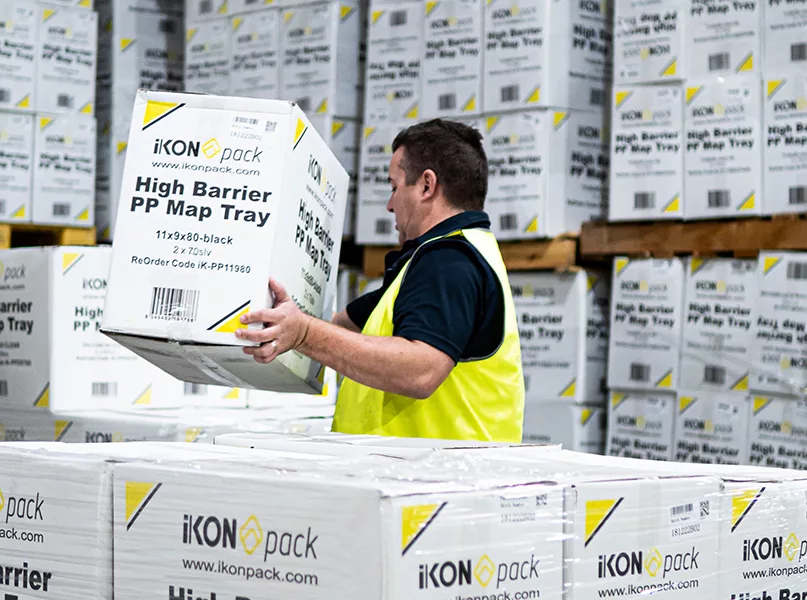 FACILIATATING EASE
Alongside the acceleration of its flexible packaging range, the company wishes to continue its journey on investment expansion and support the front and back-end operations with the focus of customer service excellence, as well as increasing investment in operational transformation across the total supply chain.
"The goal of future investment is centred on 'making life easier' for our partners. We achieve this goal if we make it 'easy to do business with MBL' and when our customers/partners enjoy doing business with us," highlights Smith.
Looking ahead, the key priorities for the rest of the year are to strengthen MBL's strategy of one-stop shop supply solutions, which continues to be supported by an efficient and professional front-end customer service platform.
This objective will underpin the company's growth aspirations and support all its suppliers to meet the demands of the customers. As a wholesale distributor, the company welcomes suppliers looking for representation in the food and packaging industry, who can represent exclusivity and expand its footprint in the industry.
"We aim to continue to generate double digit growth across all sectors we participate in and formulate strategies to win in each sector," surmises Smith.
"This will involve organic growth and expansion through targeted acquisitions, which will bring with it more opportunities for our people to develop and contribute to the future success of the business."