Helping improve businesses across the world, ISS is a key driver of technological, sustainable and people-centric change. We speak to Garry Parker, CCO Asia-Pacific at ISS APAC, about the company's mission, values and initiatives in the industry.
INTEGRATING IMPROVEMENTS
This decade has already seen dramatic change in the way that we work.
From technology to increased health and safety (especially in light of the COVID-19 pandemic), the workplace has become a focal point of transformation and improvement for companies across the globe. Helping businesses achieve such improvements is ISS, with its numerous divisions spanning over 30 countries and more than 40,500 customers.
ISS is a leading workplace experience and integrated facilities services company, providing placemaking solutions that contribute to better business performance making its customers' lives easier, more productive and enjoyable, while being delivered to high standards by people who care.
Formed in 1901, ISS grew from a nightwatchman business into a multiservice and then integrated facility services company over its century-long history. Throughout that time, people have been at the heart of ISS, alongside the company's passion for providing great service experiences to its customers.
"We leverage our global presence to meet the demand from key account customers in need of workplace and facility service solutions across borders," begins Garry Parker, CCO Asia-Pacific, ISS APAC. "We believe that people make places and places make people. From strategy through to operations, we partner with customers to deliver places that work, think and give.
"They choose us because we create, manage and maintain environments that make life easier, more productive and enjoyable. Our people care about the people they support, always adding a human touch to create places that deliver and delight."
According to Garry, every one of the nearly 200,000 ISS APAC employees in every customer facility is trained, equipped, motivated and working to high standards.
"Working with customers day by day, side by side, we come to understand every aspect of the employee experience," he continues. "We deploy data, insights and knowledge to develop innovative strategies and intelligent solutions to meet the intricate realities of service delivery. This helps us manage risk, reduce cost and ensure consistency.
"As a global company with a heritage of fairness, equality and inclusion, we empower all of our people to deal with problems and opportunities when they arise. We see it as our job to help our customers achieve their purpose. Whether it's hospitals healing patients, businesses boosting productivity, airports transferring passengers or manufacturing sites producing goods, we're there to help. We know that when we get things right, it enhances lives and makes the world work better, and that is what drives us."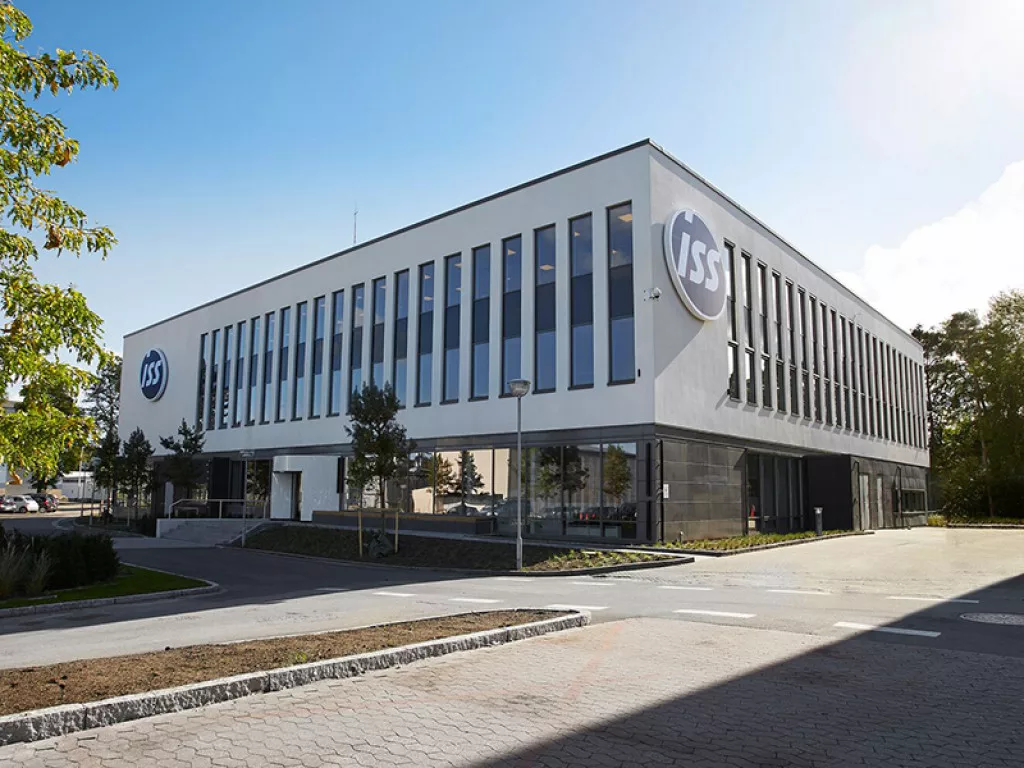 "We believe that people make places and places make people"

Garry Parker, CCO Asia-Pacific, ISS APAC
CARE AND RECOGNITION
Diversity and inclusion are core principles at ISS, and are mirrored across its divisions, including ISS APAC. The company embraces and encourages this in its broadest terms, including ethnicity, race, age, gender, gender identity, disability, sexual orientation, religious beliefs, language, cultural and educational background.
"Our diverse workforce is recognised as a key competitive advantage and a vital asset in our long-term sustainable business success," Garry says. "Our inclusive culture empowers our people, and make us more creative, productive, and attractive as a workplace.
"We also prioritise the well-being of our people. We take all steps necessary to prevent accidents and injury arising out of, associated with, or occurring in the course of work. That includes the necessary training and equipment. In fact, safety is critical to our success – we want all our people to be happy and to return home safe and well every day."
Alongside these people-centric aspects of the workplace, ISS APAC ensures that it recognises the achievements and efforts of its staff and how they have impacted the company and its customers globally.
"We recognise and celebrate our people's successes," Garry affirms. "We have a special thing called an Apple Award, which is given throughout the year, with awards given at sites, on accounts, and at country level. This culminates once a year, when ISS is hosting its annual global leadership conference. Here, the official Apple Award is given to an employee, called a placemaker within ISS, that has gone above and beyond and been an outstanding representative for the corporate values.
"Traditionally a global winner is announced at the Global Leadership Conference. We all share that success when they reach the stage because it is a testimony to the fact that we can only be successful if we work together as one ISS, constantly learning from each other and thereby improving the service delivery towards our customers."
RESPONSIBLE BUSINESS
ISS recognises its corporate responsibility to the planet, with a corporate social responsibility (CSR) strategy representing a fundamental driver of the company's ambition to make the world work better.
"Every day, we aim to make the world work better," Garry tells us. "At ISS APAC, we have a great ambition to be the difference in the lives of our employees and customers. We help our people have a positive effect on the places they work and live in.
"We contribute to sustainable development around three core competencies, including through our focus on five relevant United Nations' (UN) Sustainable Development Goals (SDGs). We have reduced our electricity consumption and water consumption by nearly 35 percent from 2018 to 2020. In Indonesia, we have engaged with local communities in North Sumatra in transforming the mindset and behaviour of the community to create a clean environment. We run a Global Environmental Campaign every year to raise awareness across the organisation, and on top of this, we have the ISS Green Offices Programme designed to reduce the impact of our own ISS offices and daily work practices on the environment."
Within this realm of CSR, ISS APAC takes great pride, responsibility and the opportunity to change the lives of its employees in the years that they spend at the company.
"Education is the enabler of that change, which is why we offer world class training to every one of our over 370,000 employees – we call our commitment ISS Journeys," Garry continues. "Before 2025, all employees will be offered training to upgrade their languages, internet and computer skills, because we want every one of our employees to grow during the time they spend at ISS APAC.
"In an organisation of over 370,000 people, we have nearly a 50 percent female to male workforce. In Spain, over 5.5 percent of our employees of 30,633 people are people with disabilities with an aim to increase this to 6.1 percent by 2023. In Hong Kong, we partner with secondary schools and various non-governmental organisations (NGOs) to launch a project named SHINE@ISS to provide trainings, career opportunities and buddy support for youth with Special Educational Needs (SEN). At ISS Denmark, over 50 percent of our employees have another ethnic background than Danish."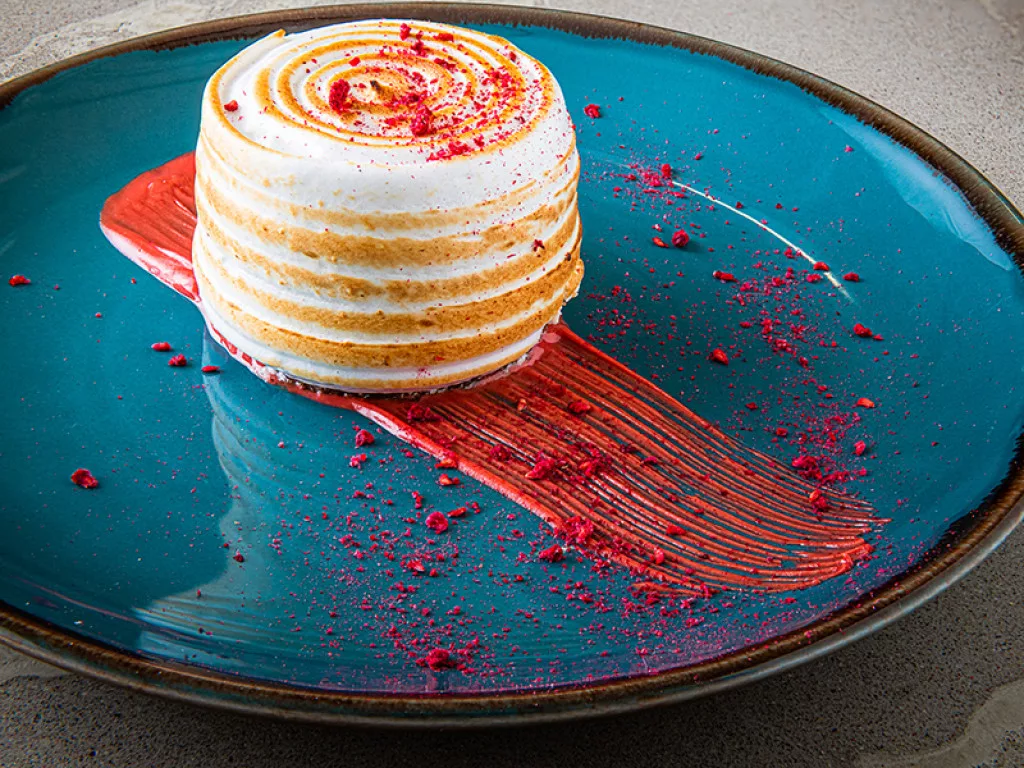 ONEISS
ISS APAC undertakes all activities while embodying these key practices of ISS as a whole. #These are essential for the company to deliver a consistent service performance and fulfil the company's brand promise.
"Our values represent our behaviours – how we act as managers, as colleagues, and as partners to our customers. They are fundamental to who we are and everything we do and help us act as one company, one brand, one culture," Garry explains. "Our overall aim is to connect people and places to make the world work better.
"At the same time as providing placemaking solutions that contribute to better business performance, we are continually strengthening our value proposition with better products and services that meet the changing needs of our customers through technology, innovation, operations performance and global partnerships."
This technological and innovative side of business is a core facet of ISS APAC's provision of services for its customers as well as itself.
"2021 was a year of fundamental change for ISS. We made significant progress strategically, financially and operationally," Garry elaborates. "As a result of our turnaround initiatives, the execution of our OneISS strategy – sharpening our focus on key business segments and accelerating technology investments – and a great effort by our more than 370,000 place makers worldwide, we delivered a full-year result in line with our financial guidance.
"Financial results were in line with expectations. Organic growth in 2021 was two percent compared to -6.6 percent in 2020. The improvement was supported by solid demand for both portfolio and above-base services in the fourth quarter of 2021. All regions, except for the Americas, reported positive organic growth in 2021, supported by COVID-19-related projects and above-base work as well as initial portfolio recovery, as tight COVID-19 restrictions were eased across Europe towards the end of the year."
MOVING AHEAD
According to Garry, the execution of the OneISS strategy continues to develop as planned. Key milestones were achieved during 2021, and the foundation for the future execution of the operating model has been established. ISS is now turning to the next phase of the strategy execution with five updated strategic priorities.
"The commercial momentum has strengthened throughout 2021 and the pipeline is improving. The two largest contracts due to expire in 2022 have been successfully extended," he elaborates. "A new IT and digitalisation strategy and organisation have been introduced with the first early deliverables and applications introduced in the market. With the strategy, ISS will develop high quality digital solutions for customers and employees, build scalable and secure cloud-based technology platforms, and run stable IT operations and services.
"The divestment programme is nearing completion. With the divestment of ISS Russia and ISS Portugal, only Brunei is still up for sale. The expected total divestment proceeds of DKK two billion is unchanged, of which DKK 1.8 billion has been signed or completed. On top of this, ISS, and ISS APAC, commits to reach full-scope net-zero greenhouse gas emissions by 2040, including the reduction of our CO2 footprint from food, halving the amount of food waste by 2027, and electrifying the global fleet."