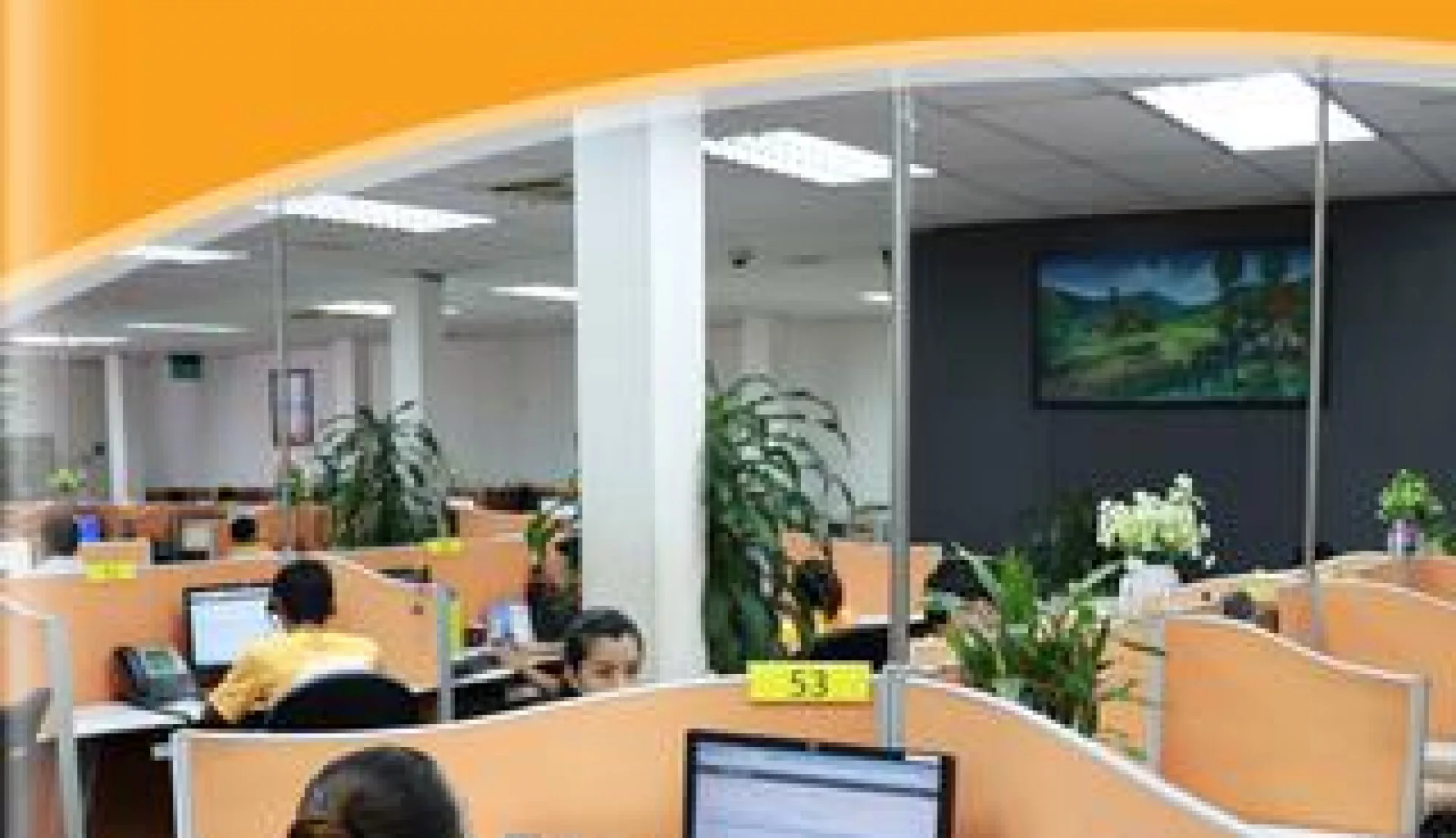 Cellcard is becoming quite the force to be reckoned with in Cambodia, dominating the market and driving forward advancements in technology in the country
Writer: Phoebe Calver
Project Manager: Donovan Smith
Cellcard is widely recognised for its credibility and reliability in the local market and as the only Cambodian-owned operator, has taken on the duty to both protect and invest in the country's future.
The entirety of its profits stay in the country and are reinvested back into the company for systems development, talent and infrastructure, with the most recent example being the 4G+ network build.
"We are also proud to be known for our quality, with the best network, offers and service that ensures our premium customers stay with us for the long-term," explains Ian Watson, Chief Executive Officer at Cellcard. "Our business has been enhancing the way local customers connect since 1997 and we aim to continuously launch new platforms for regular improvements, providing both convenience and better value for money."
Alongside providing excellent services to its customers, Cellcard has received recognition as one of Asia's best employer brands from the Employer Branding Institute, World HRD Congress and Stars of the Industry Group, all of which are endorsed by the Asian Confederation of Businesses.
As a company of many firsts, Cellcard launched Cambodia's first and largest rewards programme named Cellcard Rewards, while also introducing Small Cell Solutions and international standard cinema through its partnerships.
The Company's many projects have led to refreshing its brand in 2015, creating a more modern identity to fit with the fast-paced industry it is operating in.
Enabling Cambodian talent
In support of its ever-increasing local services, Cellcard is committed to enabling the growth of Cambodian talent and is an active partner in the development of skills needed for future leaders to succeed in the digital space.
At present Cellcard is partnered with technology firms, leading business consultants in the region and local experts across learning and capacity development in order to build relevant programmes for its talent base.
"We apply the 70:20:10 learning model to our professional development plans, leveraging on a variety of platforms to make the whole process more enjoyable," continues Watson. "Our programme is focused on providing our employees with access to projects, cross-functional assignments, job rotation and executive mentorship with stretched targets."
Affordable mobile data
The predominant focus for the Company is providing the market with the best possible value offers, some of which include Osja Xchange and Big Love, enabling Cellcard to stay in line with building the biggest and fastest network in the country.
"We are proud to have achieved this in the short space of less than a year and are now able to offer affordable mobile data to all Cambodians," affirms Watson. "This is our core strategy and we are of course aware that accelerating our mobile data saturation will have a direct link to our GDP.
"It is thanks to our push for faster and more affordable mobile networks that we have taken the lead in a recent study released by OpenSignal for fastest overall network and fastest 4G network."
Testing on 4G+ / 4.5 networks provided Cellcard with a clear win, indicating that its download speeds were two times faster than the test results of the nearest rival, Smart Axiata. In addition, it was noted that Cellcard's 4G test results exceed the global LTE download average of 16.2 Mbps (megabit per second).
"In the category of overall network speed which combined both our 3G and 4G network performance, we again emerged as a clear winner with our average speed of 8.1 Mbph across the entirety of our data networks," adds Watson. "The report's results were the perfect confirmation for network enhancement programme that we commenced earlier in 2017, involving the expansion of Cellcard's network footprint as well as capacity upgrades to take 4G to 4G+ and 4.5 and the 3G technology up to 3.75 (H+).
Assessing target demographic
When taking into consideration the large market that the Company is catering for, its product range has grown into quite the extensive offering, including business SMS marketing, vehicle tracking, data management, data SIM Wi-Fi solutions and executive post paid plans.
"We see a great variety when it comes to the demographic of our customers, with a big difference between urban and rural users," explains Watson. "The majority of our rural customers will take the Osja Xchange, for both the voice and longer validity and some small business owners in rural areas taking our other offers from SoHo.
"Our main revenue comes from Premium ARPU customers – the urban business people – however, we are currently turning our focus towards the digital natives and the younger segment of our customers that take our Big Love packages for the volume and price."
As with any company within the industry, the importance of remaining relevant in its offerings to the market is paramount to its success.
Watson states: "We have found that driving youth relevance is particularly important and this year we have carried out a selection of exciting activations for our youth segment."
One of the aforementioned engaging activities includes Super Data Race, an app-based reality game that is integrated with social media. From two events, almost 2,000 participants took part, realising the Company's aim to show its youthful market just how good the network is.
"We have also been running campaigns using various augmented reality and virtual reality gaming and hope to expand our social media footprint utilising these new methods," explains Watson. "It is increasingly apparent thanks to recent industry studies that focusing on digital advancements moving forward into 2018 will increase our relevance to a more youthful market."
Bridging the gap
In 2017 Cellcard has taken a particularly innovative approach to increasing its customer scope, hiring five youth ambassadors from universities across the country to provide more of an insight into the needs of students and those making the transition into their first job.
"In return for their assistance, we provided our ambassadors with a crash course in mobile marketing," continues Watson. "This provides them with excellent skills that they can use while at university and build on in the future."
Although Cambodia is not necessarily the first Asia-Pacific market that would spring to mind when it comes to these latest technological and mobile broadband advancements, it is coming on leaps and bounds.
"Not only our Company, but every mobile operator in the country is now offering 4G services to customers," Watson describes. "Despite the fact that we were actually the last cellular company to launch 4G, we have made up for lost time through offering the fastest connectivity of the bunch."
With this in mind, Cellcard isn't simply content with improving its 3G and 4G connections. Looking forward over the next few years the Company is setting its sights on 5G, with a multitude of plus points among which include the extra capacity and revenue opportunities generated.
VIEW Cellcard BROCHURE