Decmil Group is helping build a better Australia. We speak to CEO Rod Heale about the company's 40 years of experience in construction and development projects for infrastructure, energy, mining, and for local communities.
THE PAN-AUSTRALIAN PROJECT PARTNER
"Although it has been a challenging and difficult time in the construction industry for Australia, I believe there is significant opportunity now and in the future. We see huge potential in the four sectors in which we operate, particularly resources, energy and infrastructure."
In 1978, Decmil Group (Decmil) was established in Western Australia (WA) as an industry partner that delivered construction and engineering services at a time of regional growth. It was not long after, in 1980, that the company was awarded its first major resources contract by salt producer Dampier Salt Limited, and its first major energy contract eight years later through Woodside Energy.
From these early days, Decmil has grown from strength to strength, building on its skills, expertise and industry recognition to undertake further contracts with key industry participants. The arrival of the millennium saw Decmil construct an accommodation camp for Apache Energy in 2003, the first of its kind for the company. The 2000s saw continued success for Decmil as it was awarded numerous government infrastructure projects, as well as contracts by the likes of Chevron, Rio Tinto, and Burrup Fertilisers. Consequently, Decmil was listed on the Australian Securities Exchange (ASX) in 2005.
To this day, the company continues to grow and diversify, delivering projects throughout Australia with offices based in Perth, Brisbane and Melbourne.
"We have delivered integrated construction and engineering solutions for multi-disciplinary projects across the country," comments Rod Heale, CEO of Decmil. "Outstanding project management and delivery, regardless of scale and complexity, underpin our approach to everything that we do."
"I believe there is significant opportunity in the industry now and in the future"

Rod Heale, CEO, Decmil Group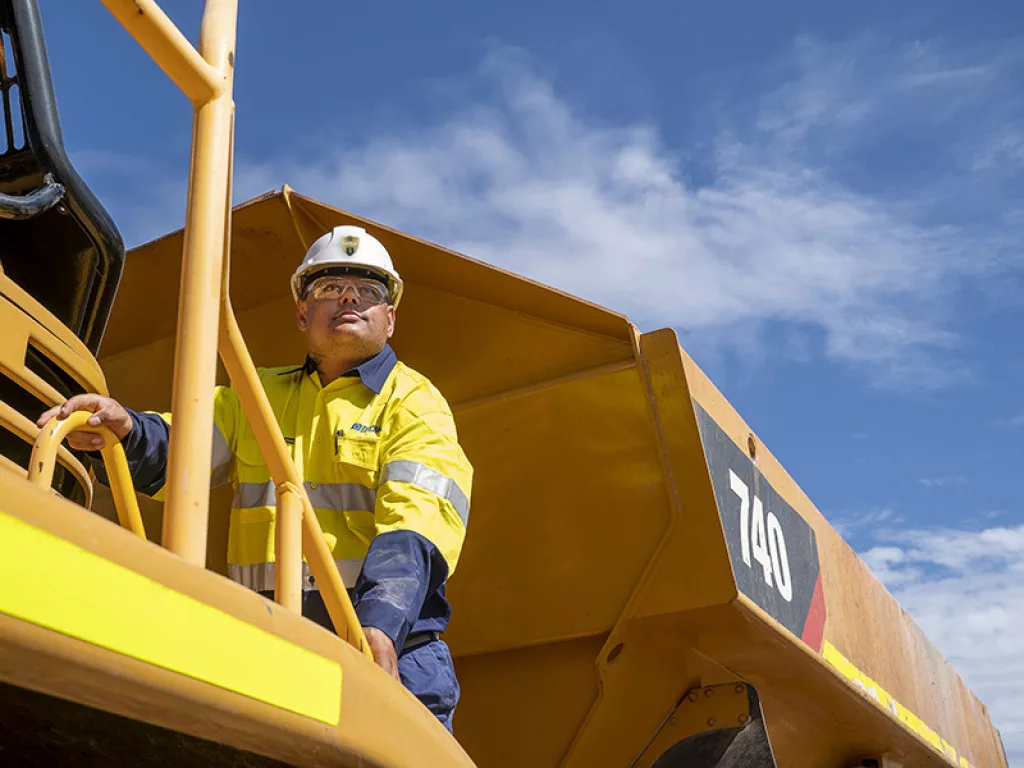 A GROWTH INDUSTRY
WA continues to be a region of positive growth, whilst Victoria – another key region of operation for Decmil – is currently in a transport construction boom. Indeed, over 160 major road and rail projects are currently being delivered across the state in what is being referred to as 'Victoria's Big Build'. Taking full advantage of this growth period, Decmil has recently completed the construction of the new Mordialloc Freeway, and is also delivering the Gippsland Line Upgrade rail projects alongside several road construction projects in the area.
"The future of the industry is looking very promising. In the eastern states of Australia, 60 wind farm projects are planned for the next five years with a total value of AUD$33 billion, and Decmil is currently delivering the Ryan Corner Wind Farm in Victoria," Heale says. "According to the Department of Mines, Industry Regulation and Safety (DMIRS) mineral and petroleum industry activity review 2021 – 2022, there are also extensive future opportunities in the resources sector in WA, with AUD$57 billion-worth of projects under construction or committed already. A further AUD$87 billion of projects are in the feasibility/pre-feasibility study stage, and exploration spending is at a record level of AUD$2.5 billion."
In the fiscal year (FY) 2022, Decmil counted 30 different projects – either in completion or in progress – across the whole of Australia. Over the next four years, AUD$75 billion of infrastructure projects have been announced or are currently under procurement in Victoria, WA, and Queensland in road and rail transport projects.
INFRASTRUCTURE ACROSS AUS
Decmil's history establishes the company as a key construction player in the Australian infrastructure space. Backed by over 40 years of experience in the sector, Decmil's infrastructure expertise envelopes high-quality construction, fabrication and civil works across project lifecycles.
Transportation infrastructure forms a significant part of the company's projects, each of which vary in scope and complexity. From major highways that include complex interchange designs and bridges, to extensive rail networks, Decmil's professionalism can be seen across the country.
"We have completed various major projects for clients such as VicRoads and Major Roads Projects Victoria over the years including the Plenty Road Duplication Stage 1 and Stage 2, the Drysdale Bypass, various Princess Highway construction projects, and the Mordialloc Freeway Project," Heale explains. "We have successfully completed a great number of projects for Main Roads Western Australia (MRWA), including the Reid Highway Upgrade (Altone to West Swan Road), the Wooroloo Great Eastern Highway Realignment, and the Roy Hill – Munjina Road bridge."
Decmil has also delivered a number of projects in regional Queensland for the Department of Transport and Main Roads, including various Bruce Highway upgrade projects, Warrego Highway in Chinchilla and Capricorn Highway.
"We see huge potential in the four sectors in which we operate, particularly resources, energy and infrastructure"

Rod Heale, CEO, Decmil Group
DRIVING DEVELOPMENT
In a joint venture with McConnell Dowell, and in partnership with Major Road Projects Victoria, Decmil delivered exceptional outcomes for the Mordialloc Project, providing many economic and social benefits for the broader community and exceeding all state requirements. This included over AUD$4.3 million Aboriginal business spending, and over 45,000 hours of employment for local Aboriginal workers.
"The project was delivered four weeks ahead of schedule while setting new industry benchmarks in sustainability and workplace mental health management," Heale comments. "Renowned as Australia's greenest freeway, greener materials and construction practices were used to build the project. The operation has been commended for achieving excellence in environmental outcomes with the Infrastructure Sustainability Council awarding the project with an Excellence in Environmental Outcomes Award for 2022."
Decmil is also currently developing the Albany Ring Road, the largest infrastructure project ever undertaken in WA's Great Southern region. The project, which is being constructed in two parts, will provide a freight route of 11.5 kilometres around the City of Albany for the transport of grain, fertiliser, woodchips and other goods to the Port of Albany.
The Albany Ring Road will link the existing major roads and highways radiating from Albany, bypassing urban areas and improving access to the Mirambeena Strategic Industrial Area. It will also take heavy vehicles off existing roads, reducing congestion and enhancing safety for local and tourist traffic.
"We reached a major milestone in April this year when Stage 1 of the project was successfully completed, and we are now delivering Stage 2," Heale tells us proudly. "This project has provided some fantastic opportunities for the local region, particularly around employment and existing and emerging local businesses and suppliers who support the project. A strategic project objective is to work with and support the local community to provide a lasting legacy. To date, 44 percent of the contract sum has been awarded to businesses within 100 kilometres of the Albany Central Business District (CBD), with 5.74 percent of total contract spending awarded to Aboriginal business."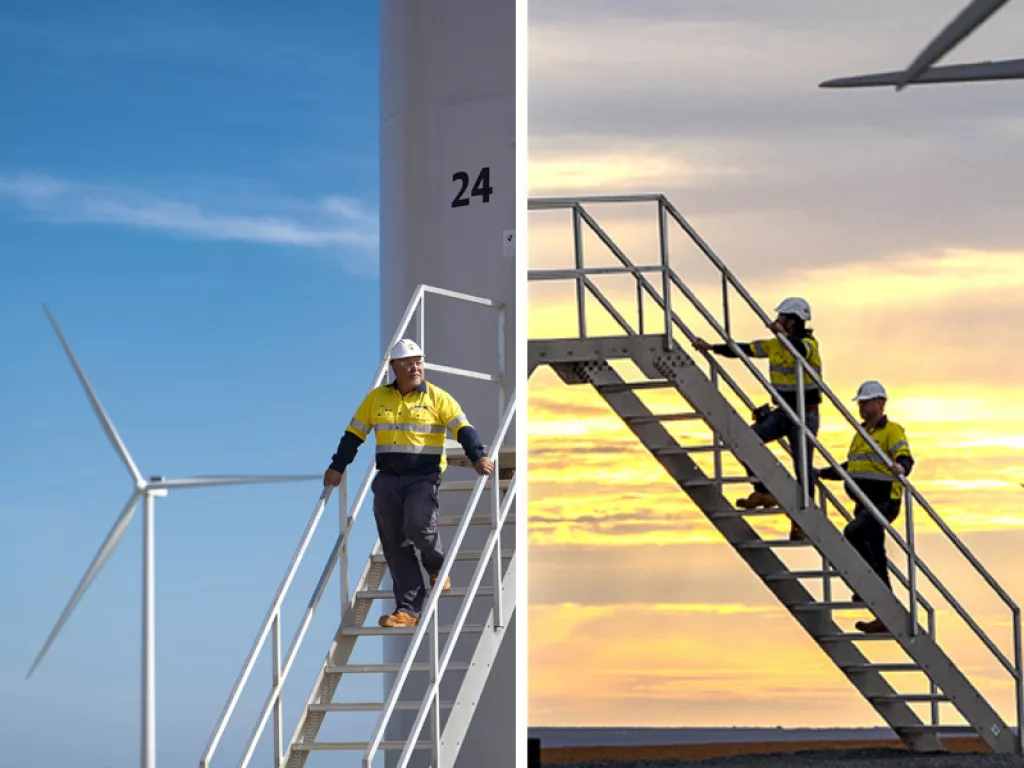 COMMUNITY-CENTRIC OPERATIONS
Supporting the community lies at the centre of Decmil's company activities. As a people-centric company, Decmil makes sure to undertake projects that directly impact such local communities, an example of which is the Port Hedland Community Centre.
Port Hedland is in the Pilbara region in northern WA. Located approximately 1,200 kilometres north of Perth, the resources sector has remained the backbone of this remote region. Although a large part of this comprises fly-in fly-out workers, Port Hedland's population is anticipated to double from 15,000 at present to almost 30,000 by 2041.
To meet this demand, the town of Port Hedland is developing three critical recreational hubs to improve sporting and recreational amenities.
"The town's Hedland Recreation Hubs initiative represents the biggest public infrastructure investment in the area in decades," Heale informs us. "In January 2022, Decmil was awarded the contract for the Stage 1 construction of the new Port Hedland Sport and Community Hub Centre. Project works include bulk earthworks and services, the construction of the new community building, carpark, internal roads, stables refurbishment, and landscaping in the surrounding area."
With the location of the community centre close to a horse racetrack, the work will be undertaken in three separable parts to ensure the uninterrupted running of the 2022 and 2023 horse racing seasons, therefore limiting the interruption of community activity. Decmil will complete the works during 2022 and 2023 with project completion in early 2023 ready for the upcoming horse racing season.
LOYALTY TO LOCAL LABOUR
In August this year, Decmil commenced construction on major upgrades to North Regional TAFE (TAFE) colleges' Pundulmurra campus. This significant project involves relocating the trade's training activities from TAFE's South Hedland annexe to the Pundulmurra campus, where new workshops, classrooms and specialist training areas will be built and set up with modern, industry-relevant training equipment.
The campus will also receive a new commercial cookery training kitchen and classroom to cater for local secondary students, job seekers and career changers. Its new state of the art facilities will deliver training for a wide range of in-demand trades and specialist skill areas such as heavy automotive, heavy mobile and fixed plant, engineering trades, and commercial cookery. Extensive consultation was carried out with the local community and industries, particularly the resources sector, throughout the planning stages of the project to ensure the new facilities are designed to meet Pilbara's training needs.
"It is exciting for Decmil to be involved in delivering these important regional projects in the Pilbara region," Heale tells us. "Our preference when delivering these projects is to employ people who live in the region, and to use suppliers and subcontractors from the local region. For both the Port Hedland Community Centre and TAFE approximately 70 percent of the workforce is from the local community."
ACTIVE IN THE ENERGY SPHERE
Decmil has delivered innovative solutions for a wide range of energy requirements across both the renewable energy and the oil and gas industries.
In 1988 Decmil was awarded its first major contract in the oil and gas sector, by Woodside. Since then, it has delivered construction and engineering solutions to support coal seam gas (CSG) and liquified natural gas (LNG) projects. "This includes the construction of well sites, downstream processing components, gas compressors and gas plants, non-process infrastructure such as control rooms, substations and workshops, and accommodation facilities," Heale explains.
"We also provide a wide range of power generation facilities to meet our clients' demands for clean, efficient power from the sun, wind, and other sources of renewable energy. We have been involved in some of Australia's largest solar and wind farms and have provided feasibility, engineering, project management and construction services for the renewable energy sector including solar, wind and battery."
With large-scale solar growing rapidly in Australia, Decmil offers expertise in the planning, design and construction of the civil and electrical BOP works for solar energy projects. Engineering, procurement and construction (EPC) contracts that Decmil has delivered include Gullen Range Solar Farm and Sunraysia, both located in New South Wales (NSW).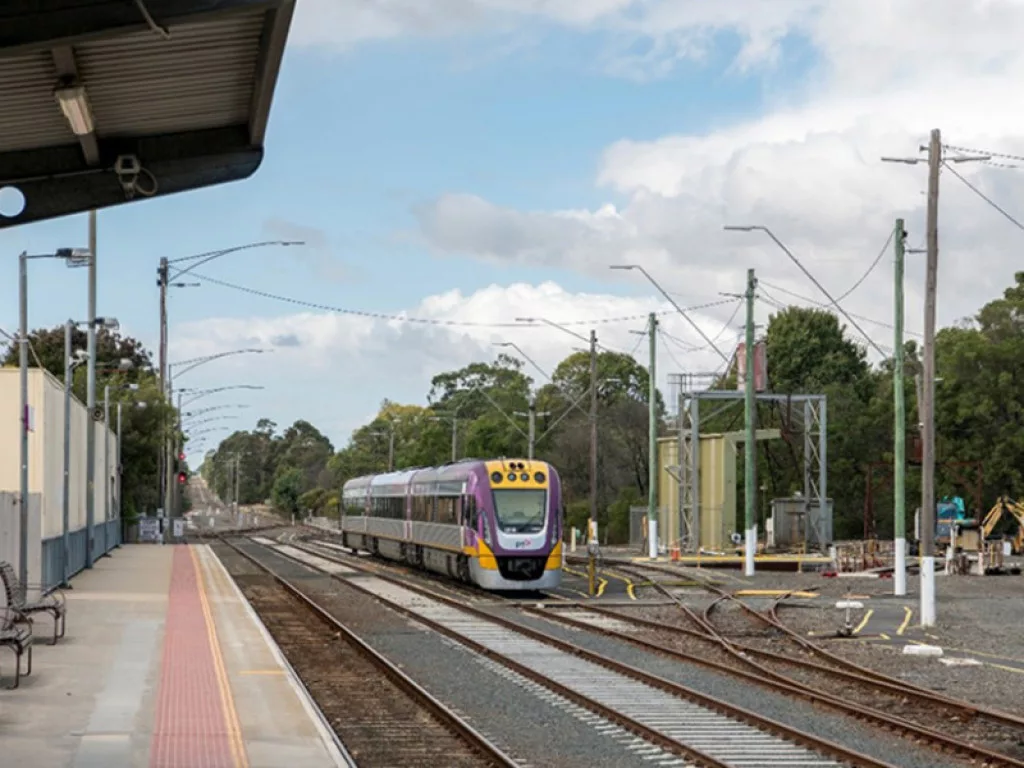 WIND POWER
Furthering the topic of renewables, wind is a resource that is poised to make a major contribution to ensuring that Australia's future electricity grid is affordable, reliable and environmentally sustainable. As Australia is endowed with exceptional wind resources, wind energy will continue to provide substantial economic and social benefits to local and Indigenous communities across Australia.
"We have provided a range of feasibility, engineering, project management and construction services for a number of Australian wind farm projects," Heale tells us. "Our capabilities include BOP works, civil infrastructure and electrical works as well as road construction, access roads and drainage. We provide design and construction of access roads, hardstands and wind turbine foundations, as well as electrical switch rooms, electrical reticulation and substations."
In 2020, Decmil successfully delivered Warradarge Wind Farm and Yandin Wind Farm in WA for Vestas. Located 175 kilometres north of Perth near the town of Dandaragan, Yandin Wind Farm is one of WA's largest wind farms, with 51 wind turbine generators. At present, Decmil is delivering BOP works for Global Power Generation's 218-megawatt (MW) Ryan Corner Wind Farm, in a joint venture with RJE Global. Ryan Corner Wind Farm, located near Port Fairy in Victoria, comprises 52 wind turbines with a capacity of 4.2MW each.
REMOTE REGION RESOURCES
On top of transport infrastructure, community builds, energy facilities and upgrades, a portion of Decmil's focus is on the resources sector. Decmil has extensive experience in project delivery in this field and the company works closely with its clients to achieve unique, innovative and cost-effective solutions.
"Our capabilities within the resources sector include non-process infrastructure works, remote camp construction, earthworks, building, civil works, structural mechanical and piping, hydraulic, and electrical and instrumentation," Heale continues. "We are experienced in greenfield and brownfield environments and have worked in some of the most remote and harsh climatic regions around Australia.
"We understand what is required for successful project delivery in these challenging conditions and environments. With a strong local and long-term presence in many remote regions in Australia, we have established a strong reputation in regional communities."
Over the past year, Decmil has successfully delivered the Christmas Creek Hydrogen Refuelling Station for Fortescue Metals Group, the construction of surface water management measures on the Cloudbreak mine site for Chichester Metals Pty Ltd, and non-process infrastructure works at the Mesa A and Mesa J iron ore mines in the Pilbara region for Rio Tinto.
LITHIUM LEADING THE WAY FOR DECMIL GROUP
Decmil's operations are gearing Australia towards the future, and one perfect example of this is the company's activities in regard to lithium – a resource critical to batteries for all manner of industries at the centre of the green transition.
In this field, Decmil has secured a contract from Covalent Lithium Australia Pty Ltd for the design and construction of non-process infrastructure buildings for its Mount Holland Lithium Project based in WA and has also secured a contract from Talison Lithium Australia Pty Ltd to construct a Technical Services Building at its Greenbushes Lithium Operations located approximately 250 kilometres south of Perth.
"Securing these two contracts is testament to Decmil's proven track record of successfully delivering non-process infrastructure construction contracts, particularly in regional areas," Heale explains. "Importantly, this contract also strategically positions Decmil in the lithium mining and processing sector.
"With the increased demand for lithium, which is crucial for the transition to renewable energy, Decmil is well positioned to support Australia's lithium producers and their expanding mining operations."