Schur is one of the oldest family-run packaging companies in the world. We speak to CEO Paul Quinn to unpack the next chapter for the business.
FUTURE-PROOF PACKAGING
Schur's story began 176 years ago in Horsens, Denmark with Johan Wilhelm Schur. Family-founded and still family-owned, six generations later the company is providing end-to-end packaging solutions through the combination of technology and sustainable materials.
Although still headquartered in its native land, many things have changed since the company's inception in 1846. Its portfolio has expanded and the technology has advanced, however, its values remain the same.
Schur is an international family of 12 companies operating in six countries including Denmark, Sweden, France, Germany, the US, and finally, Australia. The latter is the company's most recent area of growth with 150 employees. Through its expansive client base, Schur has a global reach.
The company supplies solutions to a variety of industries from fast-moving consumer goods (FMCG) to B2B tools and DIY, to the health and medical industry.
"We are founded on Danish values but with a global footprint and local presence and production," establishes Paul Quinn, CEO of Schur Star Systems Australia Pty Ltd.
Quinn was drawn to his position at the company with good reason, since Schur's family values are aligned closely with his own.
"Due to its considerable history, Schur takes a measured long-term approach to business and continues to invest in and support the company in Australia. I am convinced we have a great future and am extremely grateful for the opportunity."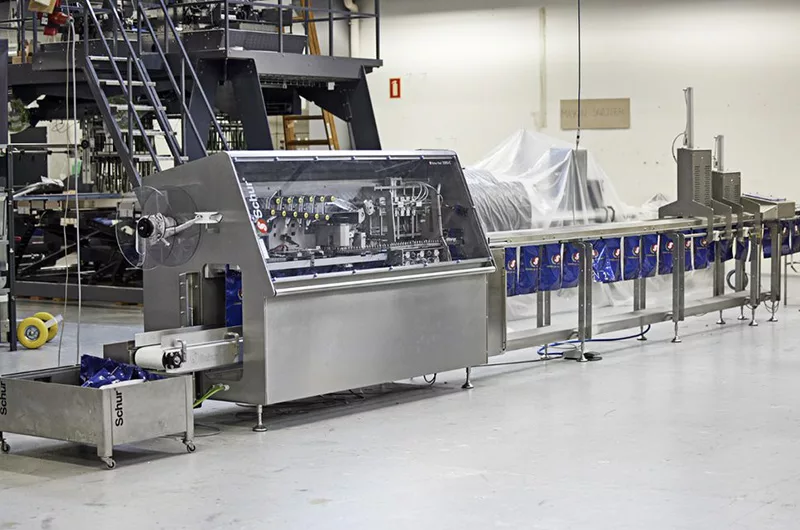 SUSTAINABLE SOLUTIONS AND STRATEGIES
Sustainability is at the core of Schur, and with its wealth of experience and knowledge, the company is able to offer responsible packaging solutions.
"We always strive to find the best possible solution for the environment, while at the same time also ensuring that we provide the properties necessary to protect the specific product, based on the needs of our customers," Quinn tells us proudly.
The company is ecologically aware and wants to leave a positive imprint, and a legacy to be proud of. Quinn informs us that decency and integrity run through Schur's DNA and define everything the business accomplishes.
"As a member of the Australian Packaging Covenant Organisation (APCO), we are working towards 2024 packaging and recycling targets which will provide better solutions for our customers and consumers in Australia."
It is clear that sustainability is central to the way Schur does business. By continually moving towards the most sustainable solution while maintaining the requirements for product protection, it advances Schur ahead of the pack.
"In a world where packaging is seen as a problem, we are committed to making packaging part of the solution. We are currently in the process of developing our sustainability strategy towards 2030. Our vision for the future is based on a systematic approach to circular sustainability via end-to-end packaging systems," states Quinn.
LEADER OF THE PACK
One of Schur's legacies is innovation, which has played a crucial role in where the company is today. Revolutions in packaging and modern production facilities maintain a competitive advantage and this progressive outlook is evident throughout Schur's history.
"From developing an innovative method back in the 1890s for printing on wood, and winning an award at the 1983 World Expo in Chicago, to building one of the most modern and automated production facilities at our factory in Gallin, Germany, in 2016, to continuous innovation in packaging development such as sustainable films for our roll stock business in Australia – innovation is part of our DNA and how we work with customers to continuously explore new paths to create the best solutions together," shares Quinn.
Fast forward to today, and in addition to packaging materials, Schur can supply turnkey packaging solutions based around the latest Schur® Star unique technology. It is a combination of premade bags and a versatile packaging machine that matches any product, packing process, segment, or market requirement.
In Australia, Schur® Star Systems manufactures quality flexible packaging and pouches for local food, cosmetics, and pharmaceutical customers.
"We have our own laboratory in Thomastown, Victoria, where we constantly seek to develop our material to innovate and make it sustainable. An example of this type of sustainable innovation is our recently developed Schur® Lid," Quinn informs us.
"The Schur® Lid is a polyolefin-based structure developed locally in our laboratory specifically for the Australian market. It is available in mono and/or multi-layered laminated versions and can be used as a direct replacement for current polyethylene terephthalate (PET) film lid sealing to PET trays for ready meals and other retail packs that require a recyclable option."
Schur has made significant investments in its Australian operations to create a world-class facility. This includes the recent heating and cooling of the entire factory, and the addition of several new printing, pouch and slitting machines.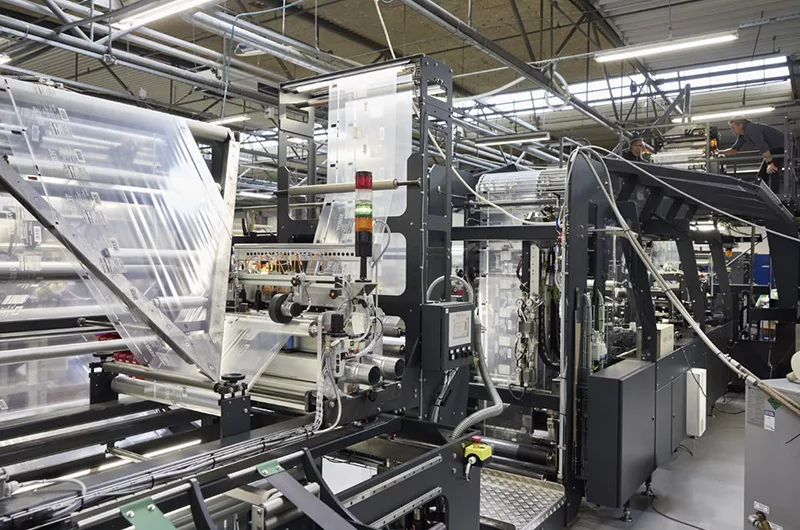 FOCUSING ON THE FUTURE
With 176 years of expertise within packaging, automation, innovation, and hands-on production understanding across a broad spectrum of industries, Schur's local production and innovation capabilities make it possible to serve customers with locally produced pouch and roll stock material, while being able to bring in the competencies and knowledge of being part of a global organisation.
As Schur prepares for an exciting year ahead, the focus is on its team, customers and suppliers, and preparing for a new production capacity.
"In the second half of 2023, a new Windmöller & Hölscher 10-colour printing press will be installed at our Melbourne plant. The new press will be the most advanced printing press that Windmöller & Hölscher has delivered into the Australian market to date, and allows for two-side printing, additional gravure coating station and advanced monitoring of colour matching and print quality. The press will be linked directly to our enterprise resource planning (ERP) system for real-time performance tracking," says Quinn.
"We are heavily focussed on our internal processes, and on building relationships rather than specific volume targets, although these are also important considerations."
Schur's rich heritage and history are an indication of trust and stability, the values it carries are embedded in its genes, and the legacy continues with the company's commitment to delivering to its customers.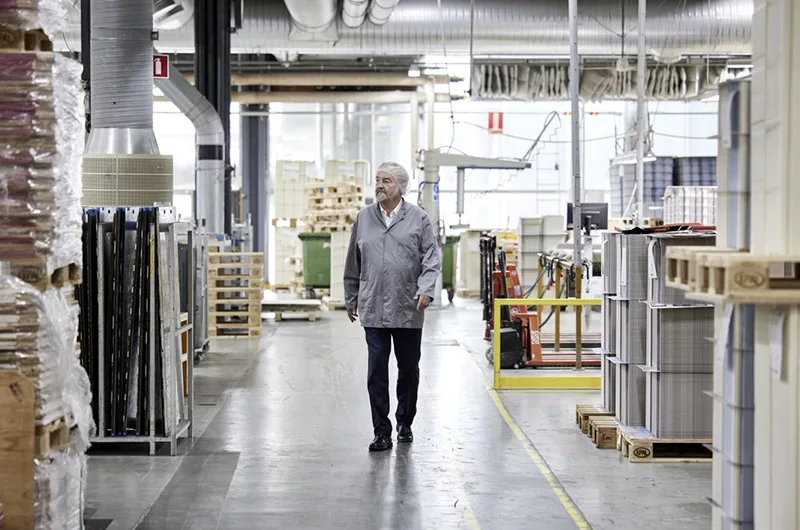 SCHUR PARTNERS