ESR Australia is a key player in the country's property sector. We speak to CEO Philip Pearce about the company's projects across the Australian Eastern Seaboard.
NEW DEVELOPMENTS VIA NEW ECONOMY
In many ways, Australia's property sector underpins the nation's economy, both in terms of representing nearly 10 percent of national GDP and as the country's second largest employer.
In the wake of the COVID-19 pandemic, inflation, and rising interest rates, everything from materials to contractors and development projects have been governed by an unsettled market.
ESR Australia is part of the globally recognised ESR Group, which in turn is the largest real asset manager in the Asia Pacific (APAC) region. ESR is powered by the technologically driven "new economy" and the third largest listed real estate investment manager globally.
With approximately USD$140 billion in gross assets under management (AUM), ESR Group's fully integrated development and investment management platform extends across key APAC markets, including China, Japan, South Korea, Australia, Singapore, India, New Zealand, and Southeast Asia, making it a true giant of the region. Within this, ESR Australia manages assets of more than AUD$12.1 billion collectively, with a robust pipeline of developments underway at any one time.
At the helm of this rapidly expanding entity is CEO Philip Pearce, who was brought on board in 2018 to spearhead ESR Group's entry into the Australian market. Over the past four years, ESR Australia has grown to become a leader in the Australian market as a developer and manager of industrial, logistics and commercial property with established fund management capabilities in the country.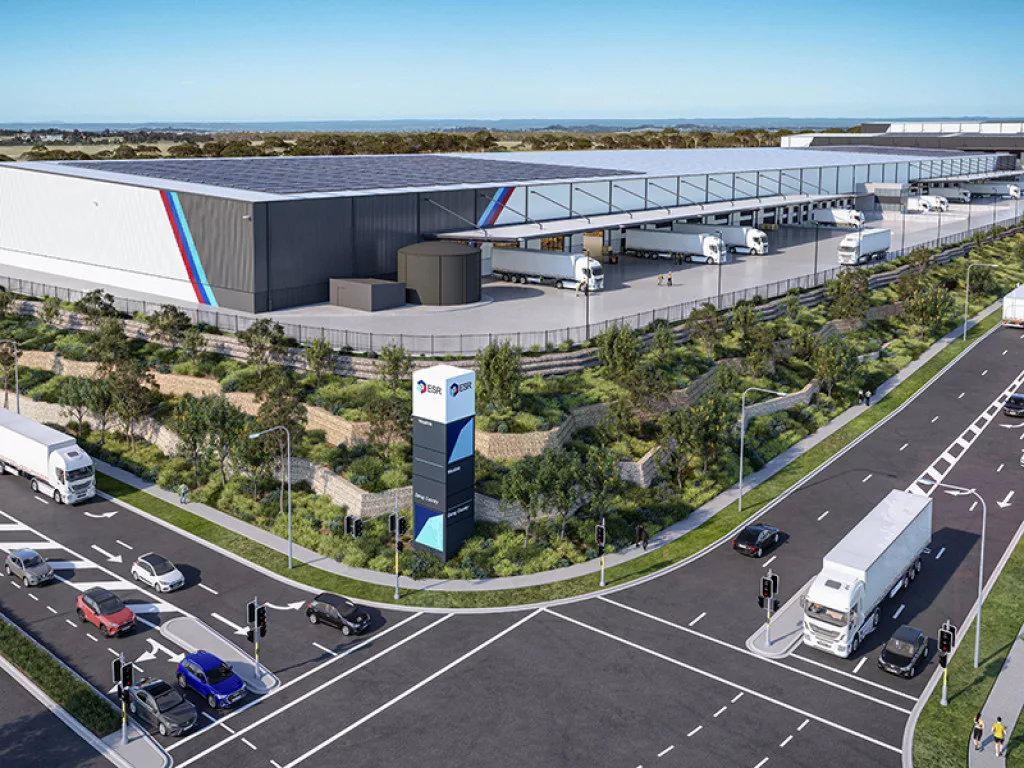 "Building possibilities"

Philip Pearce, CEO, ESR Australia
MARKET IN FLUX
In light of the pressures faced by Australia's property industry, ESR Australia must remain vigilant and adaptable in the face of a changeable market.
According to Pearce, continually rising interest rates and inflation has caused the Australian market to become more cautious when it comes to project bidding, in turn compelling many players to sit back and watch the interest rates unfold, lessening their financial activity in the sector.
"For some investors, real estate forms part of a balanced portfolio and they have seen some equities going down, while the percentage of the total portfolio invested in real estate has gone up. So, in some cases, this has inevitably met or even exceeded their allocation of real estate," he explains.
"If you've got the right sort of capital, we think it's still a good time to invest, especially in the logistics sector as tailwinds are still quite strong. But you've got to have the right sort of capital, or capital partners that can ultimately see through this short-term current situation."
The issue for the industry is that the demand for space is exceeding supply, hence the industry is experiencing very low vacancy rates. This has resulted in a boom in construction at a time when materials and labour have been impacted by COVID-19 disruptions.
In addition, there are supply chain issues, predominantly in China, where parts of the country are locked down and are still greatly impacted by COVID-19 restrictions.
"Then there's also competition for a limited pool of subcontractors, which is having an impact on timelines," Pearce tells us. "ESR Australia is navigating the situation by being very selective with contractors because it comes down to these contractors having strong relationships with the subcontractors which affects the overall access to materials.
"In some instances, ESR Australia is working directly with steel fabricators, so we get steel as quickly as possible for our projects."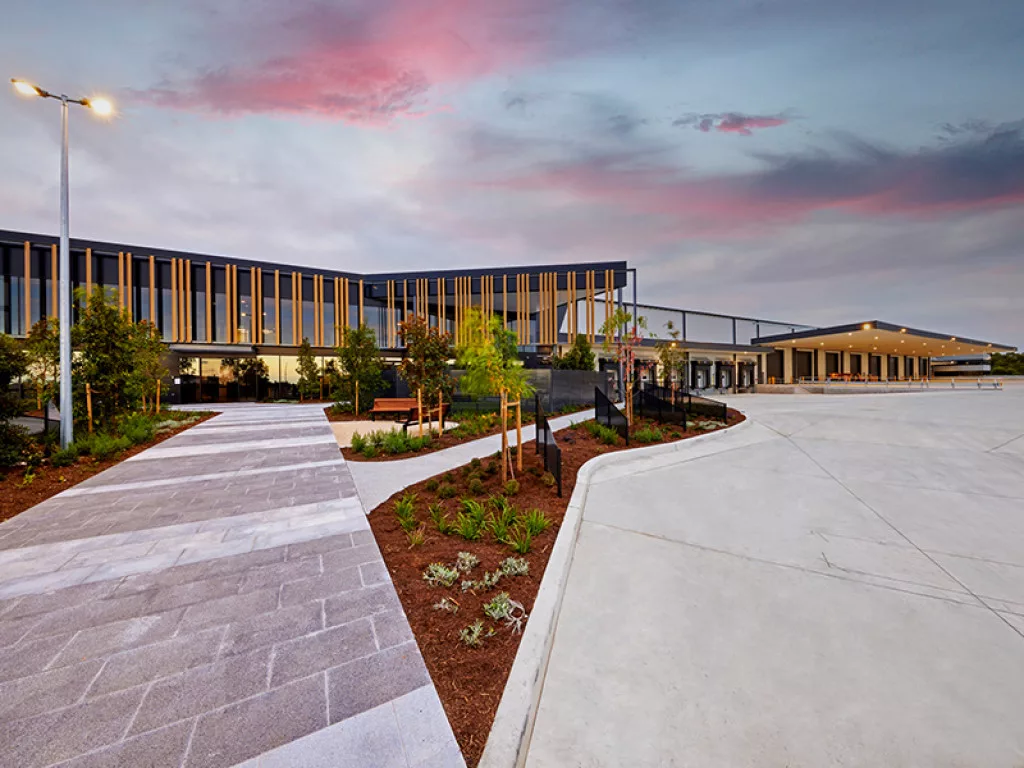 DEVELOPMENT ACROSS AUSTRALIA'S EASTERN SEABOARD
ESR Australia's projects span multiple sectors in the country, with a concentration along the Eastern Seaboard to servicing freight, transport and logistics customers. ESR Australia has cemented its place in the local industrial market with its strong development pipeline, which is currently valued at AUD$6.6billion. With 28 projects in the pipeline, over 380,633 square metres (sqm) are actively in development and driven by a dedicated team of in-house development, project management and planning experts.
In New South Wales (NSW), ESR Westlink Industry Park based in Kemps Creek, is a premier 50-hectare industrial development in Sydney's newest industrial precinct of Mamre Road. It will benefit from significant government and private infrastructure investment creating the most connected industrial precinct in Australia. This project establishes a state-of-the-art industrial development dedicated to connecting businesses in the fastest-growing region in Australia.
Meanwhile, the company's ESR Bringelly Road Business Hub (Leppington, NSW) is an exciting new 16-hectare industrial and bulky goods park located between Moorebank Intermodal Terminal and the future Western Sydney Airport. The last remaining lot to be developed features excellent frontage to Bringelly Road with a flexible design from 4,000 sqm up to 5,500 sqm. This new development is well-positioned with neighbouring customers such as DHL, Bunnings, CEA and Steelforce.
"To date, our busiest market has been NSW, however ESR Australia has recently acquired several sites across Victoria in key locations, both in the southeast and in Port Melbourne. Brisbane is also now beginning to accelerate as we see increased shortage of land supply in both NSW and Victoria."
Notable Victorian projects include ESR Green Link Estate in Cranbourne, Victoria, which will be a 79-hectare, industry-leading industrial estate located in Melbourne's thriving southeast. ESR Green Link Estate will offer customers a rare opportunity to locate in one of the most established logistics precincts in Victoria. The master planned estate will include parkland, walking tracks, rich landscaping throughout and services that will offer customers and the community space for recreation.
"Customers are increasingly looking to align with businesses that share their own values and add benefit to their business. On top of this, ESG (environmental, social and governance) is increasingly a priority for customers – both in terms of minimising environmental impact and providing their workers with a place they enjoy coming to, to enable satisfaction and retention.
"With demand for the industrial and logistics space at an all-time high, the majority of ESR Australia's work-in-progress developments have already been pre-committed to both new and existing customers," Pearce tells us.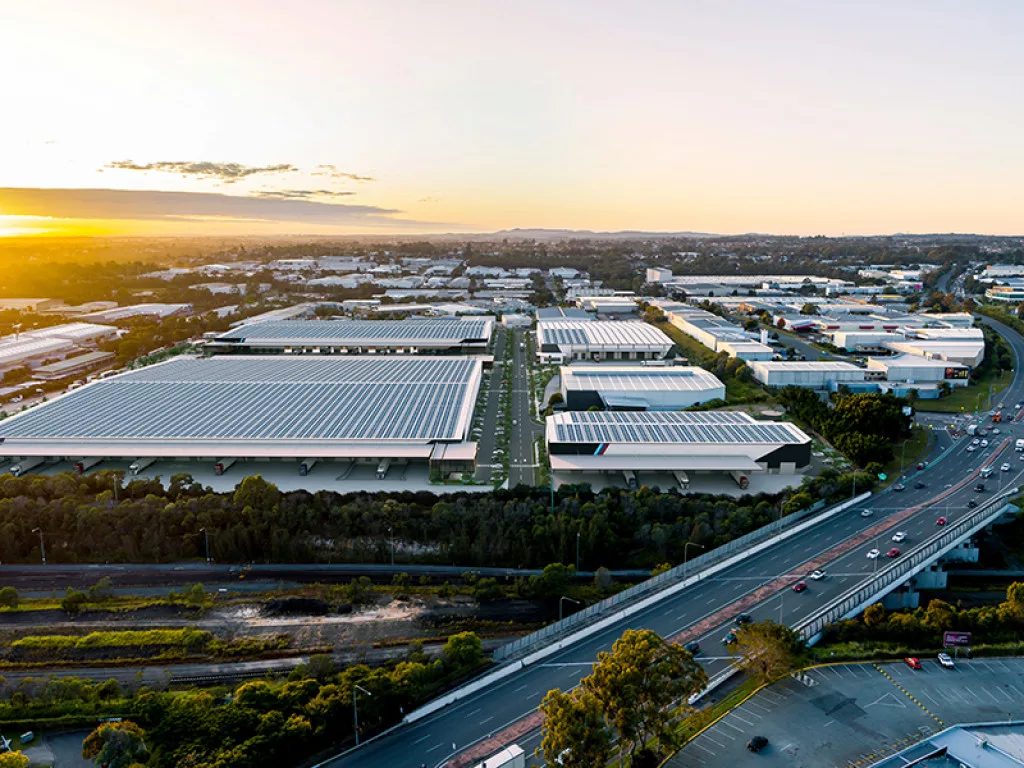 PEOPLE AT THE CORE
No matter the project, for ESR Australia, customers are the centre of the business; staying close to them, and continually learning alongside them as with all its partners is key to the company's continued success.
"Common feedback from our customers is that they appreciate our agility and willingness to listen. As a relatively new player in the Australian market, we need to go that extra mile," Pearce says. "As we grow, harnessing that agility and entrepreneurial spirit within the business is a key priority for us."
ESR Australia has dedicated significant resources to establishing a benchmark for human-centric design in the company's future industrial estates across Australia, based on the belief that the future of industrial sites must create social and environmental value for the people who use them.
ESR Green Link Estate provides the first iteration of this model. According to Pearce, all facilities within the estate's masterplan have been designed to maximise high levels of natural sunlight to all occupied spaces, proven to bolster satisfaction and productivity. Additionally, the provision of recreational areas, such as running and walking tracks throughout the estate, along with a quality food and beverage offering, local artwork integration, naturally shaded regions, filtered water installations, and social connection spaces will mean ESR Australia's customers can offer employees a best-in-class work environment.
"ESR Australia is committed to providing the best amenities on our sites that ensure our customers and their employees enjoy where they work," Pearce adds.
"ESR Green Link Estate demonstrates a 'new economy' approach to value creation, incorporating features that better address ESR Australia's customers' needs for creating environments in which their people thrive and deliver long-term value.
"ESR Australia's approach to cultivating partnerships with customers founded in a core values alignment has been a key feature of securing tier one customers across its estates and will continue to be central for us moving forward," says Pearce.