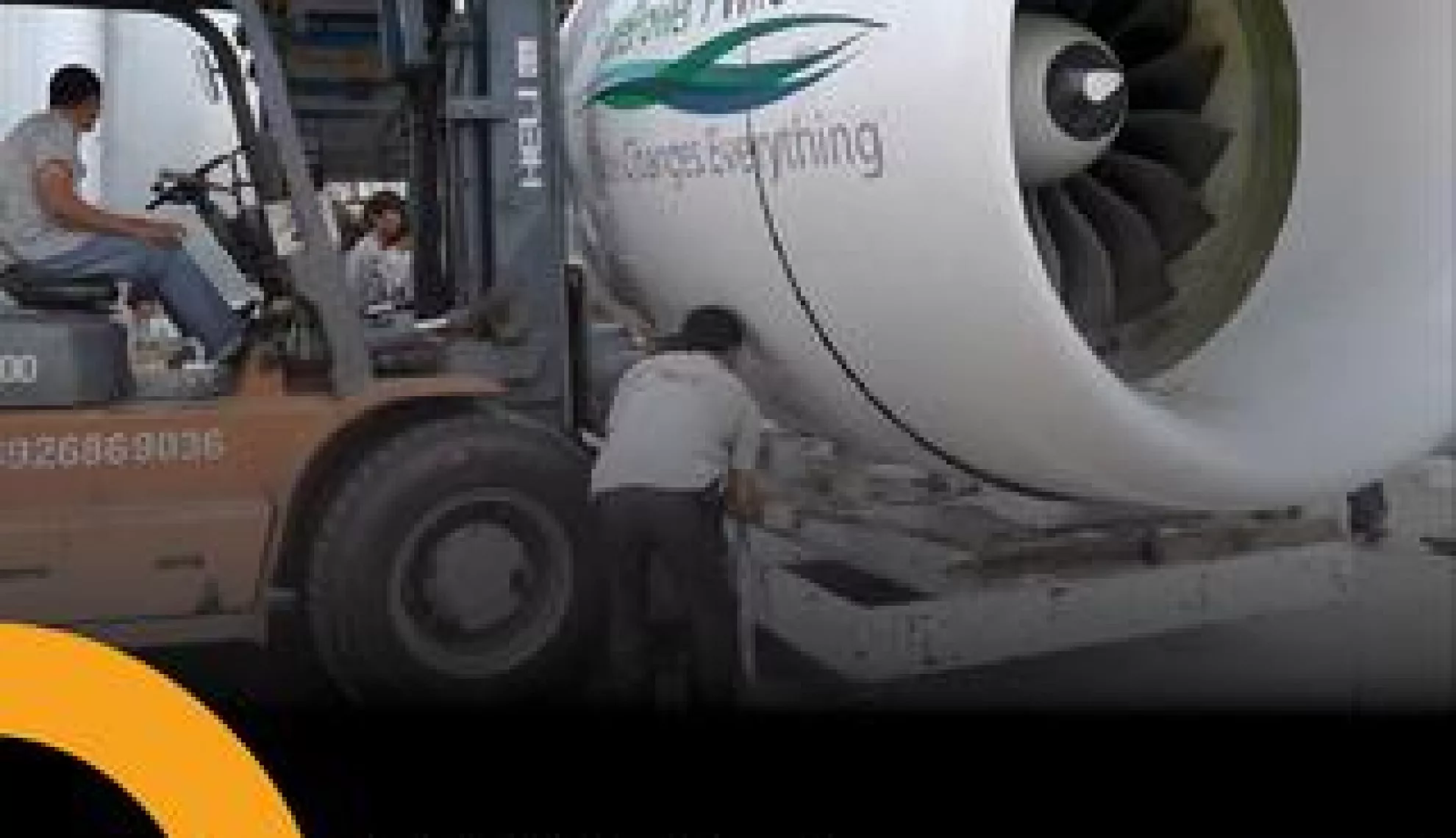 Working behind the Scenes
APT Showfreight's Managing Director, Danny Khor, says that an experienced and highly skilled team of professionals in handling MICE Logistics, sets the company apart from any others in the logistics industry
Writer Emily Jarvis

Project Manager James Mitchell


APT Showfreight & logistics Group is an Asian-based company, specialising in niche logistics services for the MICE (Meetings, Incentives, Conferences and Exhibitions) industry. The team behind the name comprises of a group of highly skilled and experienced professionals with more than 10-30 years of industry experience, having handled a variety of different tradeshows and events on both a regional and global scale. "We always look forward to serving and meeting the needs of our customers in the MICE industry," states Danny Khor, Managing Director of APT Showfreight in Singapore. "With presence in China, Hong Kong, Thailand, Singapore, Vietnam and most recently Pakistan (September 2014), we are linked to a global specialised network of reputable and experienced exhibition and events logistics agents, who share a common vision of providing tailor-made and seamless MICE logistics services globally," he says.
APT Showfreight was established in the year 2008 and the company places heavy emphasis on their people as Khor explains: "People are our biggest asset and our staff are all fully trained and experienced in tradeshow, conference and event logistics handling. There is an old saying in the industry 'No matter what happens, the show must go on in a tradeshow, conference or event.' Thus, our slogan: We Offer Solutions and We Deliver Promises has been put in place to assure clients of a hassle-free experience when customers place their trust in us."
Increasing Their Market Reach

Trade exhibitions and events will always be an important marketplace for exhibitors to increase their market reach to customers and consumers. With continued rapid growth in many countries in Asia, APT Showfreight are also seeing more foreign organisers buying and participating in tradeshows to expand their portfolio and setting up shop to tap into Asia growth. "We are in constant touch with the organisers and who know what it means to have a good exhibition forwarder to help them. We are well placed because of our 'one – stop Asia presence' in key exhibition cities," Khor continues: "Our knowledge of navigating the complex and diverse procedures in MICE logistics handling; our in-depth knowledge and experienced trained people in forwarding of exhibits to meet time-line of tradeshows/events and on-site logistics handling at many different exhibition venues in Asia; and our proven track record in planning and execution has been one of the success factors in winning the trust of organisers and exhibitors to using our services. In critical time line freight, we are always an advocate of the phrase play it safe, use an experienced exhibition and event freight forwarder!"
Freight Management Software Tailored to you

APT Showfreight's integrated freight management software was built from the ground up – based on our years of knowledge and experience in handling exhibition freight – to monitor and track exhibition & event freight as there was no "off -the-shelf" IT solutions tailored to this niche industry. "Our integrated freight management software is a project management software developed for our business and enables us to enhance our productivity at work, track the 'when and where' of freight in order for us to update our customers and to execute our on-site management of freight at each exhibition and event. The software is scalable and has other features to enhance our relations/collaboration with customers," explains Khor.
Singapore Airshow Success and More

Arising from customers' confidence in them, APT Showfreight has been appointed as the Sole Official Freight Forwarder and On-Site Handling Agent for Singapore Airshow 2014, the 3rd largest Airshow in the world. "This is a mega tradeshow with many security restrictions and a last minute need for logistics support. At the Singapore Airshow 2014, we had to carefully pre-plan, execute and manage the many varied logistical aspects at the fairground, and at the same time, ensure the exhibitors are happy with our services on-site. At the end of the show, the feedback from the organisers was that we did a splendid job and have been confirmed appointed for the 2016 event," states Khor.
The company focus and dedication to MICE logistics has enabled APT Showfreight to be appointed for many other tradeshows and events such as: Singapore International Water Week, Semicon Singapore, Singapore Yacht Show, IMDEX Asia, Asian Attractions Expo in Hong Kong & Singapore, Defence & Security, ProPak Asia (Thailand & Vietnam), VIV Asia, Thailand Motorshow, Intermach Thailand, China Sourcing Fair, Zhuhai Airshow, Saigon Textile Garment and Accessories, Oil & Gas Myanmar, amongst others. Khor comments: "Our ability to offer solutions and deliver on our promises has enabled us to win both the organisers' and exhibitors' trust in us and we are seeing appointments to handle tradeshows and events to many other Asian cities in China, Hong Kong, Thailand, Vietnam, Malaysia, Indonesia, Myanmar and globally.
Challenges

Generally, operating costs have risen, as a result of the labour shortage in Singapore and the region. As APT Showfreight is still very much dependent on workers, the challenge is to be able recruit 'skilled workers' to handle mega trade shows. Additionally, there is also the challenge of recruiting project managers to handle the increasing cross boundary exhibition and event logistics work in the region. "Exhibition logistics is tough work as often one has to sacrifice weekends and holidays to handle the build-up and tear-down days of exhibits and related materials and not many young people are willing to do this often, on account of other job opportunities in the market place," cites Khor.
APT Showfreight has been managing these challenges quite well, especially with the company's ability to cross-share resources with their Asian offices to support mega trade exhibitions logistics. Regionally, the MICE industry is growing strongly. New exhibition venues have been constructed and existing venues are going through transformation and expansion to modernise and meet new demands of exhibitions and events. "In the last two years, we have been seeing more new exhibitions in Vietnam, Myanmar, Philippines and Indonesia and as a result, we are also seeing more tradeshows and events appointments for us in the region. "These are great opportunities for us," says Danny Khor, "but the time lag to move one exhibit to another within a short time frame across border and custom clear for another exhibition or event are becoming greater challenges to manage. This is where knowledge and experience comes in with APT Showfreight."
One-Stop Service

The free trade agreements have expanded trade in Asia and with speed of product innovation and high consumerism in an affluent Asia, more tradeshows and events are staged across Asian countries. "As an Asian-based company with offices across key exhibition cities, we are able provide a 'one-stop service' to organisers and exhibitors in a time critical industry. Our in depth knowledge and experience in handling show logistics in the region has placed us in a good position to offer our niche logistics services to customers," Khor continues: "We know what it means to 'deliver on time and in good condition in trade exhibitions or events' and the consequences of 'no freight on the show stand'. We have proven, time and time again, our capabilities through the many repeat appointments as official freight forwarder and on-site handler at trade exhibitions and events."
With a vision to be an industry leader in specialty transport and logistics in Asia, APT Showfreight want to be known as a company you can count on in MICE logistics. "We are focused and dedicated to MICE logistics. Our solution is tailor-made to different types of trade exhibitions and events and most importantly, We Deliver Promises!" Khor surmises.
VIEW APT Showfreight (S) Pte Ltd BROCHURE