An inside look into TKI Group and its operations within the Western Province in Papua New Guinea.
SERVING PAPUA NEW GUINEA
For decades, TKI Group has worked closely with Ok Tedi on its extensive mining operation in Papua New Guinea.
Today, and regarded as a major player within the Western Province, TKI provides an expert portfolio of engineering, construction, security, labour hire and recruitment services to corporate clients within PNG. The company's vision is to become a PNG leader in the provision of complementary services to the resources and energy sectors and beyond.
At the heart of TKI's success is the company's proven ability to integrate with the way clients work. The organisation is proud of its capability to meet the thorough compliance requirements required by the resources and energy sectors. Alongside this, the company's constant safety focus is driven by its innovative approach.
Founded in 1989, in order to respond to labour hire needs from Ok Tedi Mining Limited (OTML), the firm has expanded to incorporate security services, then construction and engineering services followed. During the last decade, TKI has successfully completed various projects in Tabubil, Kiunga and in the rural areas surrounding these centres.
TKI's diverse local and international management team leads its large base of skilled employees. The company's people are supported with ongoing training and quality resources to foster a positive and professional working culture. TKI is a streamlined business underpinned by an advanced management system, which enables TKI to respond effectively and efficiently to clients' needs quickly and personally.
During the middle of 2006, TKI began recruiting Managers, Supervisors, Qualified Tradesmen, Administration and Support Staff with a plan to complete a professional package to suit the needs of prospective clients. With this rise in qualified personnel, TKI has since been able to maintain a high standard of training in the latest industry developments and prides itself on recommending appropriate solutions to the specific needs of the customer.
Today, the company can now provide solutions such as designing and constructing packages for residential housing, as well as the fabrication and construction of light steel frame buildings. This is all done to current standard practices including Building Board approvals.
Occupation Health and Safety is vital while undertaking all projects. TKI Management and its employees are highly trained to be aware of identifying hazards and risks, analysing these and implementing safe, workable procedures is part of its Safety Policy Management Plan.
TKI Manpower
TKI offers professional expatriate and national recruitment services to fill any permanent or temporary employment requirements aligned with international standards. The organisation appreciates the importance of a customised service. This begins with understanding specific requirements to ensure that the recruitment strategy is right for its clients.
Services include:
• Permanent and temporary recruitment for expatriate and national roles
• Specialist support managing 'Fly In and Fly Out' staff
• Labour Hire
• Work Permits
• Visas
• Passport Applications
• Payroll and Travel Services
• HR Management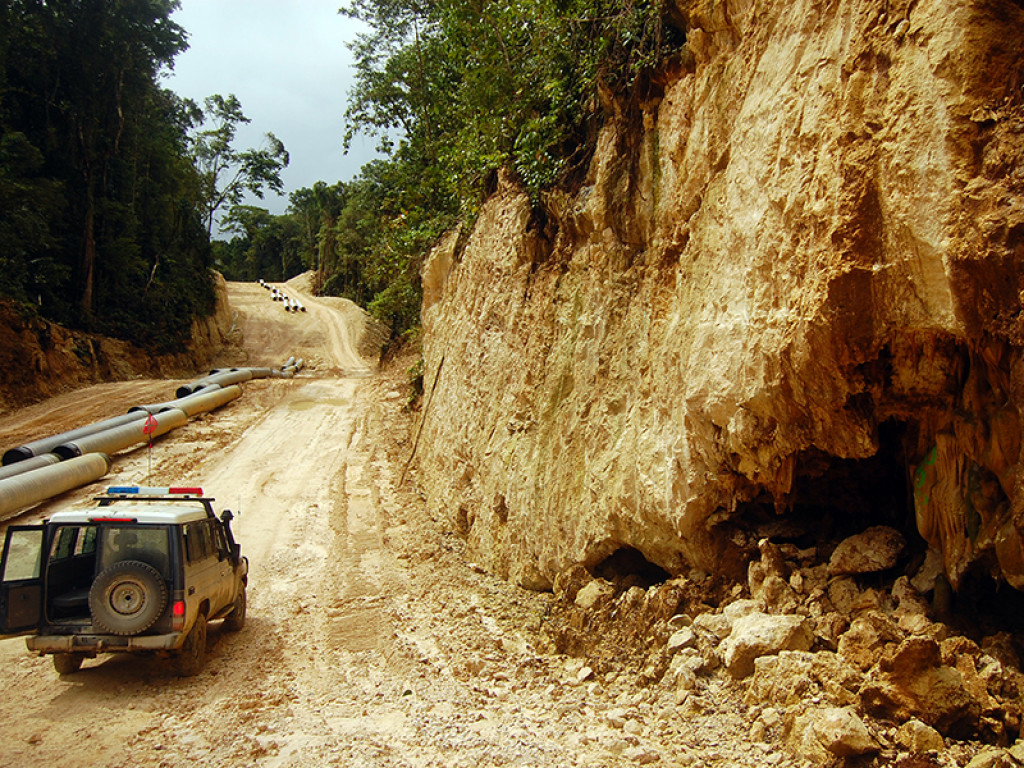 CONSTRUCTION AND MAINTENANCE
TKI strives to form close working partnerships with its clients to ensure projects are completed smoothly, quickly, and to budget while being tailored to a flexible working approach. The company employs skilled supervisors and tradespeople, modern equipment and a professional project management system to successfully deliver projects in varying degrees of scale and complexity.
Engineering scope covers:
• Roads highway, pavement and bridges
• Irrigation and flood control
• Dam reservoir and tunnelling works
• Harbours and offshore engineering
• Water supply treatment, distribution and sewerage systems
• Railway
• Airport structure and air navigation facilities
TKI Security
TKI Security is the largest expert security business within the Western Province. Its professional staff provides clients with peace of mind across a range of industries such as mining, energy, government and private business 24 hours a day. Its professional, dedicated and personal service plays an influential role in achieving uninterrupted business operations. In order to ensure the company's people are equipped to deliver a high-quality level of support, TKI places strong emphasis on training led by senior team members.
In addition, TKI Security proactively builds relationships with the communities in which its partners operate to assist in encouraging positive and peaceful security outcomes.
TECHNICAL SERVICES
TKI's team consists of experienced supervisors and tradespeople skilled in boiler making, rigging, scaffolding, crane operation and carpentry and plumbing. The department has taken on various major projects that were completed successfully and has reflected the quality of work from the highly qualified and skilled personnel employed with the company. Such works include fencing, pipeline, metal fabrication, installation, and mechanical works.
TKI owns and maintains a fleet of modern equipment including cranes, semi-trailers and prime-movers.
TKI focuses on producing quality results, achieved safely, cost-effectively and on time. TKI has successfully supported OTML and other corporate partners for over 20 years and welcomes new opportunities to expand its client base.
TKI Civil
From earth works to road maintenance, TKI Civil performs a range of civil works projects throughout the North Fly region in order to support mining, energy, government and private sectors.
With its range of plant and equipment from excavators to bobcats, TKI is capable of delivering a range of civil works projects in the trying conditions of Western Province.
TKI has successfully completed projects for OTML ranging from drainage and foundation works to road maintenance. Its team of experienced and qualified operators continues to meet specific standards set by its client and does so in the remotest locations of the country.
TKI Construction
Led by internationally experienced project managers, TKI offers its clients competitive and varied services, including:
• Residential and commercial construction
• Civil works
• Joinery projects
• Tree management
TKI strives to establish close working partnerships with clients to ensure projects are completed smoothly, on time, on budget and to a high quality. With a flexible and tailored working approach, TKI employs skilled supervisors and tradespeople, modern equipment and a professional project management system to successfully deliver projects in varying degrees of scale and complexity.
TKI Electrical
TKI Electrical supplements the needs of TKI by providing an electrical scope to all its projects. TKI Electrical is committed to ensuring client satisfaction and maintaining a high level of safety while delivering its services.
TKI Electrical continues to compete effectively in a competitive field which showcases its capability to deliver electrical services that exceed client expectations.
Its capabilities include:
• Maintenance of white goods.
• Air conditioner and refrigerator installation.
• Meter box installation.
• Fabricate and erect HV and LV power poles.
• HV and LV overhead and underground supply cables.
• Installing standby generators including ATS.
• Final testing and commissioning
of installations.
TKI Transport
TKI Transport provides professional transportation and logistics services across the Fly River region. Having started in 2017, TKI's growing fleet of trucks, trailers and support vehicles shuttle cargo along the Tabubil-Kiunga highway in support of OTML and other local businesses.
With 40-foot trailers, tankers, side-lifters and loaders, its fleet of trucks have been successfully delivering its services to the rigorous and demanding schedule of a world-class mining operation. Running a seven-day convoy between Tabubil and Kiunga for OTML, TKI Transport has also provided logistical support to Oil Search and Ok Tedi Development Fund.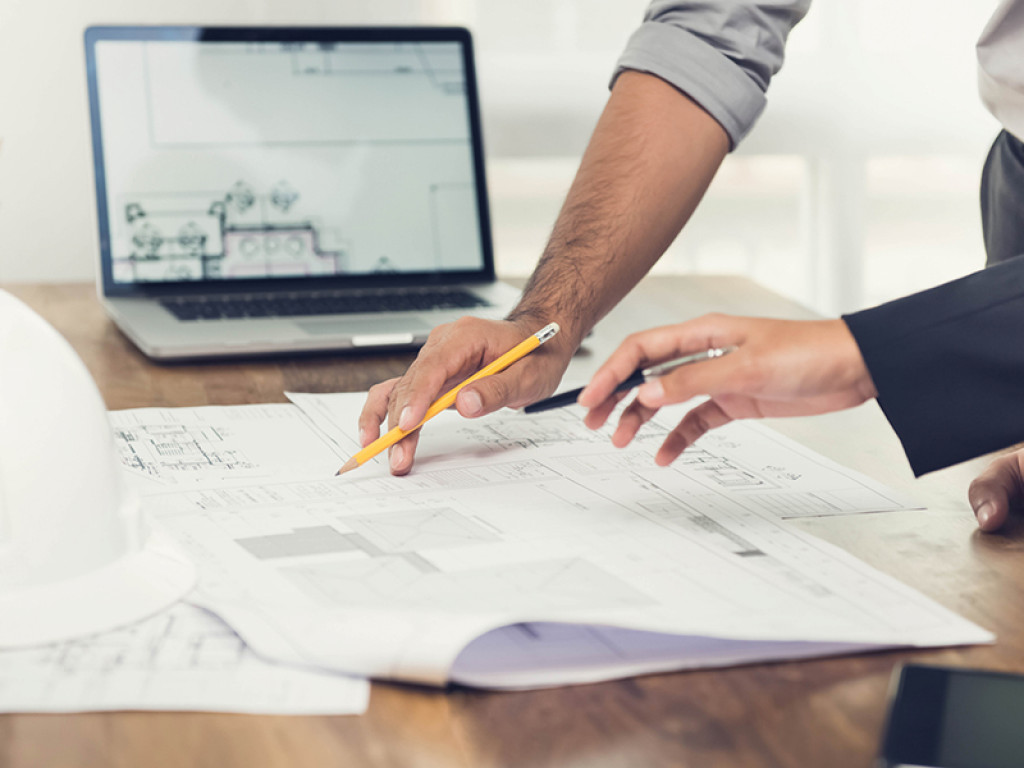 VIEW TKI GROUP BROCHURE