A proudly national company, Dekenai Constructions Limited is the defining name in civil engineering within Papua New Guinea. With an unparalleled countrywide footprint, Managing Director Matthew Fallon sheds light on operations.
PAVING THE WAY FOR PAPUA NEW GUINEA
The road to developing infrastructure in Papua New Guinea (PNG) never did run smooth.
In a country where paved surfaces form just 3.5 percent of the road network, civil engineering contractors have a considerable job ahead of them.
Indeed, a mission that is centred on furthering the progress of the key roadways, the true veins connecting the country, essentially translates to a socially conscious goal of nationwide development.
"Road infrastructure in PNG is extremely important. With such a diverse range of people living in remote environments, linking provinces and villages together helps with increasing the country's wealth and GDP."
Enter Dekenai Constructions Limited (Dekenai) – the local civil engineering contract company that is not just building roads, but national connection.
"Dekenai Constructions Limited (Dekenai) is 100 percent nationally run and PNG owned. The goal going forward is to empower our national workforce to complete very important infrastructure projects to help PNG in its future development for its people," continues Matthew Fallon, Managing Director at Dekenai.
Founded in PNG's main transport hub of Port Moresby in 1995, Dekenai has flourished to become not only the county's largest civil engineering contractor, but crucially, the most reliable.
Dekenai specialises in road and bridge construction, bulk earthworks, bituminous and asphalt surfacing, concrete works, drainage and culvert works, and all aspects of civil construction.
"Our clients include the PNG government through the Department of Works and National Capital District Commission, and their development partners World Bank and Australian Aid.
"You will find us in more provinces than any other PNG based civil contractor, delivering quality construction that meets our client's expectations for cost and schedule," Fallon expands.
Extraneous to Port Moresby, Dekenai number major projects that are ongoing in Lae, West New Britain, New Ireland, Kerema, and Bougainville.
"We have grown to employ over 1,000 Papua New Guineans, who are qualified engineers, project managers, skilled tradesman, plant operators, drivers, concreters, and their supervisors."
Joined as part of the company operations by his brother Luke, a passion for both PNG and the progressive role that construction can play in the country, runs in the blood.
"My father owned and ran a company called Pangia Constructions, which was the largest civil construction company in PNG at the time."
Raised in the mountainous terrain of the Central Highlands, the familiarity of the Fallon boys with the rough terrain of their homeland translates to a natural sympathy and understanding of the unique conditions that the country faces.
"My parents raised us four boys in the highlands of PNG on a farm just outside of Mt. Hagen in a place called Baisu," Fallon recalls.
"I think what drove me is family history, and the excitement and fulfilment you get from completing roads in remote areas.
"You really see the benefit this gives to the local people; it enables so many things and they are so grateful."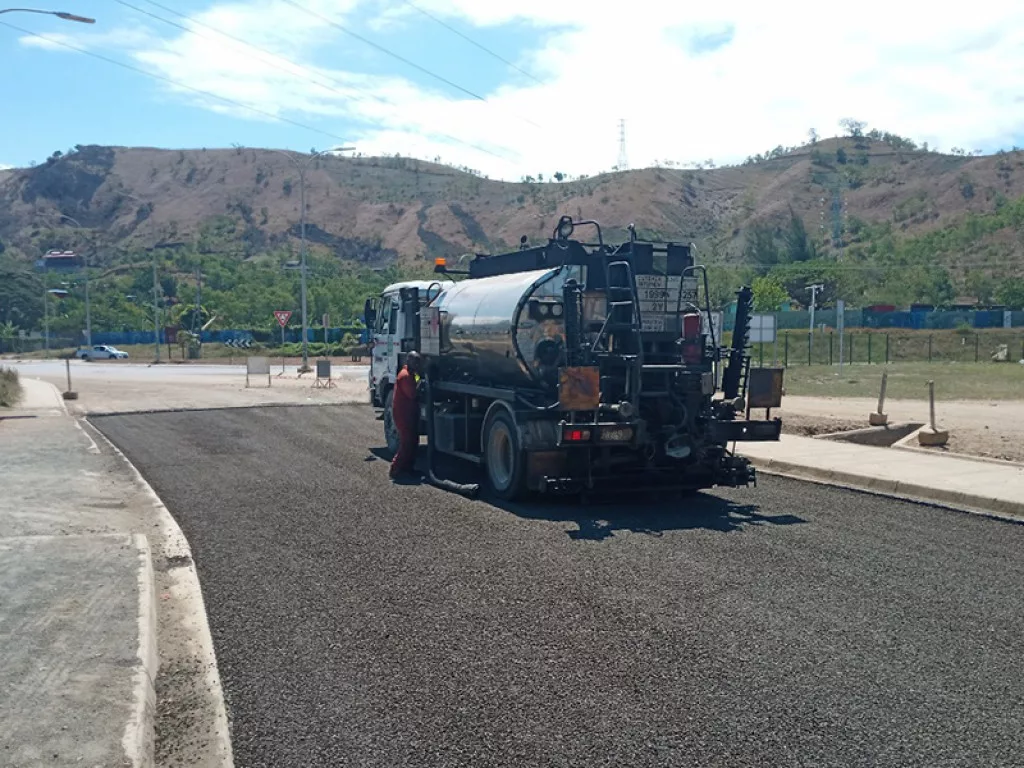 HURDLES AND HEADWINDS
Now more than ever, the challenging landscapes of the country itself translate to the unpredictable and problematic industrial context that the company confronts today.
With a prevailing shortage of foreign exchange, the financial climate in PNG is a constant source of complication. The country's economy is essentially dictated by the two major banks; BSP and Kina Bank, whom Fallon describes as having a "monopoly" over PNG's industrial financial activity.
This impact translates to the construction industry as a major impediment to securing bonding contracts, whilst the lack of foreign currency frustrates the procurement of Bitumen, parts and certain materials.
Of course, this fails to cover the tumultuous context of the past 18 months, with the COVID-19 pandemic triggering an unprecedented level of disruption for the industry.
"The COVID-19 pandemic has plunged many contractors into one of the most challenging times in history.
"As countries across the globe introduced lockdowns and other restrictions, the pace of change for contractors has been extreme, with many changing their ways of working," he comments.
Travel restrictions have diminished access to PNG for the fly-in fly-out (FIFO) personnel that comprise a major part of the company's workforce. Meanwhile, the attendant cashflow problems also had an immediate impact on contractors countrywide.
"Project payments are generally evaluated based on the amount of work done. The suspension of almost all construction activity during the lockdown meant no work being carried out and thus no payments being made," Fallon explains.
"All the while, contractors continued to incur their recurring costs, e.g., rental charges, wages, and overheads."
In navigating these challenges, Dekenai has become even more reliant on the collaborative partnerships encompassed within its supply chain operations.
"It is fundamental to have reliable, appropriate and cooperative partners or suppliers, who are paying attention to opposite concerns and opinions, whilst mutually trusting and involving each other in business-processes," Fallon adds.
"Even if the purchasers have the greater leverage within the buyer-supplier relationship, they should be amenable to new ideas and innovation, suggested by their vendors who may offer value-added services, since they are the party who have expertise and resources.
"When the client's expectation differs from the supplier's performance, it is recommended to invest time and money in training, give constructive feedback and generate common ideas in order to correlate the performances with organisational value drivers."
"The key to Dekenai Construction's success is its employees. The people who do the work are the key to our success"

Matthew Fallon, Managing Director, Dekenai Constructions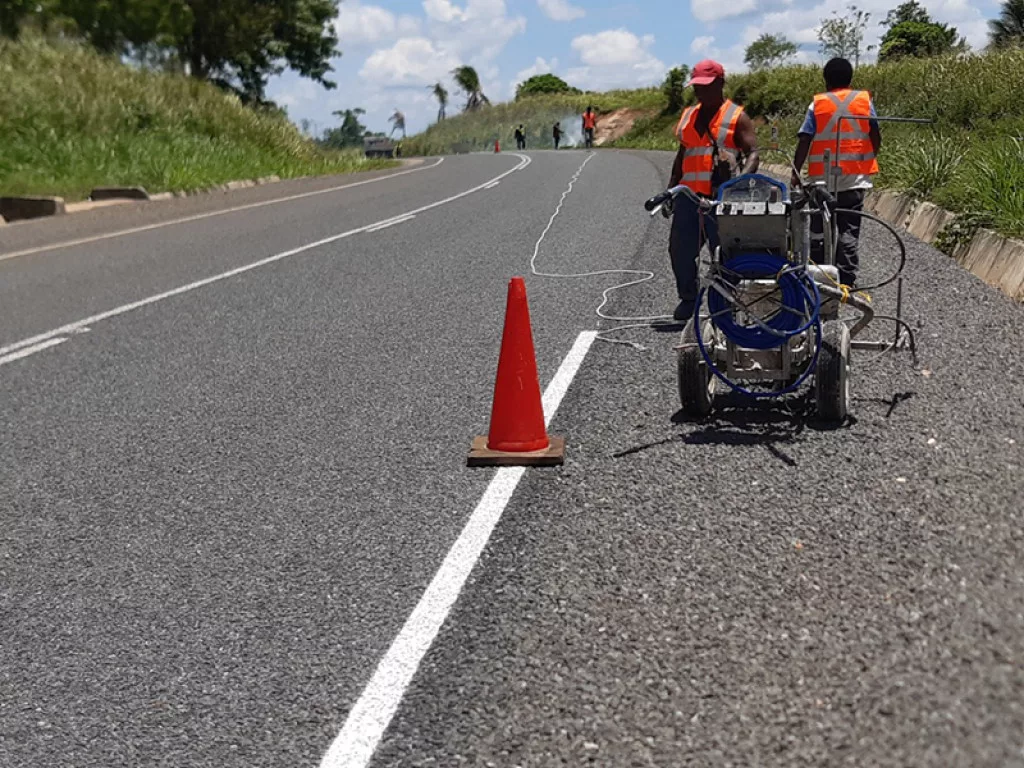 PEOPLE-CENTRIC PROJECTS
Despite these prevailing challenges, Dekenai has persevered in continuing to deliver a varied portfolio of projects.
Fallon highlights two key infrastructural projects. The first of which, Kerema, is crucial in resurfacing a road that has been in a terrible state of degradation for years, thereby re-establishing the link between Kerema and the capital.
"This road will help the people of Gulf Province access further avenues of trade and commerce with Port Moresby," he explains.
The second concerns the equally remote area of Bogia in the north-west of Madang Province.
"The Bogia job will also help with trade and commerce, Bogia is another remote area off PNG that has been left behind for many years, this job will really help link them to Madang which is the capital of the Madang Province."
Dekenai's staff are the true backbone of these projects, with Fallon key to highlight both employee attraction, and crucially, retention, as a major aspect of the business.
In keeping with its status as a proudly national employer, Dekenai is keen to instil value and a sense of pride amongst its team members whilst truly nourishing their talent.
"Dekenai shows trust to its employees by giving them responsibilities that allow them to grow and encourage them to gain new skills. We both appreciate and respect them," Fallon comments.
"We give them rewards by speaking to their emotional needs, which goes beyond just monetary compensation."
Team building activities, ample time off, and regular communication are all key staples of Dekenai's employee management strategy, with the company hiring from within wherever possible.
"Dekenai Constructions has never not finished a job on time – we are the best quality and most efficient construction company in PNG"

Matthew Fallon, Managing Director, Dekenai Constructions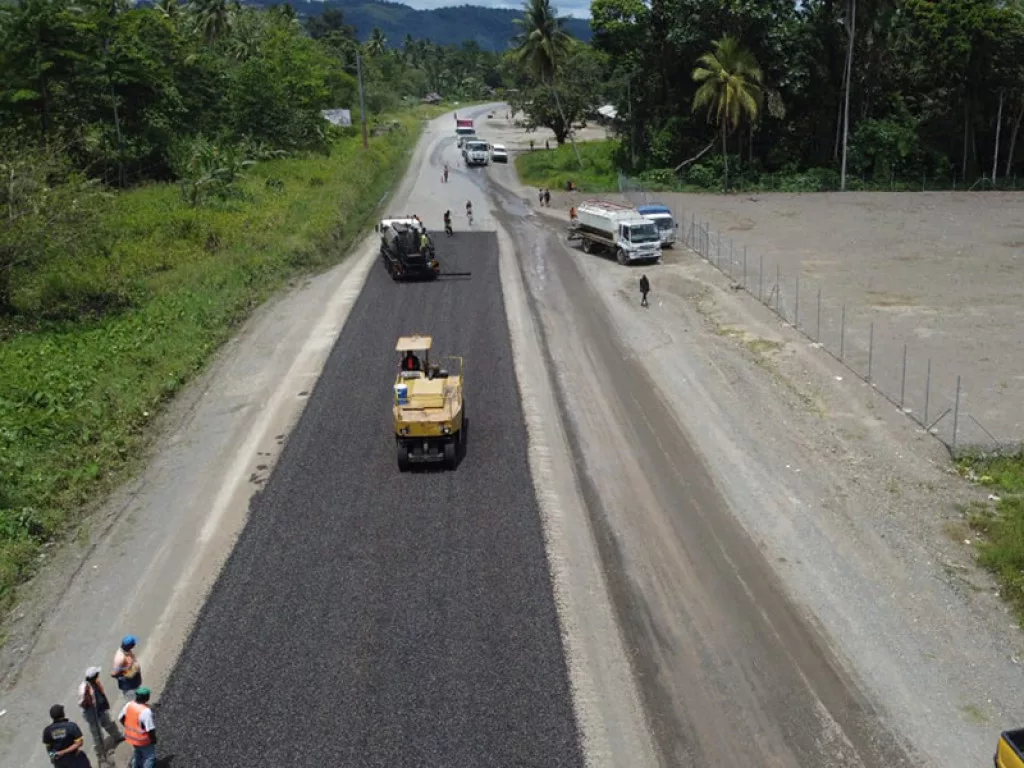 THE ROAD AHEAD
For the years to come, Dekenai remain dedicated to their 100 percent completion rate and are fully dedicated to the successes of its current projects, both ahead of time, and to the highest quality.
"We also intend to diversify into land development. Our aim is to be debt free in two years and to be involved with major Government and Aid infrastructure development," Fallon concludes.
With unwavering passion and an ambitious agenda ahead, Dekenai's future in developing Papua New Guinea is far from the end of the road.