LiSTNR is an innovative digital audio ecosystem combining a global best practice with a local focus. Exclusively developed by Australia's largest radio broadcaster – Southern Cross Austereo – we speak with members of the executive team to find out more.
THE VOICE OF AUSTRALIA
Since radios were first established in Australia one century ago, the audio realm has evolved at breakneck speed.
Today's global audio landscape is dominated by mobile connectivity, music streaming, podcasts, digital car dashboards and smart speakers, all of which have entirely re-shaped consumer habits in a major shift towards delivering content through IP-enabled devices. The result of this technological renaissance in digital audio, is that listenership has never been higher.
Grant Blackley sits as CEO of major ASX-listed media company, Southern Cross Austereo (SCA). A true juggernaut in the Australian audio entertainment space, SCA's network of radio, music stations, podcasts, sports and local news and information reaches 95 percent of all Australians every single week.
This encompasses over 99 radio stations owned and operated by SCA, an additional 25 music-only stations, and Australia's largest premium podcast network with 108 original Australian titles. This is complemented by 105 TV signals.
Behind this monster enterprise is a workforce of 1,750 people spread across 60 offices, with primary locations in Sydney, Brisbane, Adelaide, Perth and Melbourne.
After 35+ years in the media and entertainment industry, Blackley is accustomed to the shifting trends of a dynamic media and entertainment space and maintains an astute perspective on its habits through his complementary position as Chairman of Commercial Radio Australia (CRA).
As reported in a recent survey by GFK – Commercial Audio has hit record audience levels of 12 million people, with a boom in listenership driven by a 34 percent increase in listeners using digital streaming compared to 2021, and a 27 percent increase in listening via DAB+.
"The industry has leant in and embraced digital streaming of radio. Podcasts and on-demand content are growing exponentially, and both are equal companions to radio," says Blackley.
Joining Blackley is SCA's Head of Digital and Innovation, Chris Johnson, and Chief Technology Officer, Stephen Haddad.
"As listeners evolve, so does the content we need to make, the way in which it is distributed and the way we commercialise," says Haddad.
TRANSFORMING AUDIO
SCA occupies the very forefront of the audio space, encapsulating the spirit of digital transformation as it continuously evolves from a traditional broadcasting model.
"Our transformation sees us adopt a digital-first operating model across the business – hiring digital staff, replacing legacy software, building new facilities, adopting new structures and developing new business models across our content," explains Haddad.
Leading with its overarching mission to "Entertain, Inform, and Inspire Australians. Anytime. Anywhere", SCA ensures future relevance through continual adaptation. As Johnson affirms, "any business that stands still is slowly losing value."
In so doing, SCA keeps its finger firmly on the international pulse, maintaining competitiveness on a global scale.
"We're de-risking the company against disruption, whilst ourselves becoming disruptors in the market," Johnson elaborates.
"We have constant dialogue with our international peers including Global, Bauer, the BBC, Mediaworks, NZME and all major players across the US," adds Blackley. In addition, SCA has partnerships with international premium publishers including the BBC, ESPN, Schwartz Media, along with exclusive sales representation of both SoundCloud and Sonos in Australia.
"In many ways, we have led the world in the ongoing transfer of consumption of radio from linear to an IP-enabled market. While Radio is growing in consumption, the overarching Audio market is expanding with premium audio on-demand," Blackley says.
THE LiSTNR GENERATION
Breaking away from the limitations of a traditional broadcasting model, the LiSTNR app is SCA's wholly owned and operated digital audio ecosystem. As one single aggregated platform accessible to anyone on any device, LiSTNR is the gateway to a diverse array of premium content.
"Our transformation is personified by our new LiSTNR platform. More than just an app, it brings all our audio assets into a single experience across mobile, tablet, web, in-car, and smart speaker devices, providing a personalised audio environment to the user," explains Haddad.
The app is best summarised by the idea of the 'House of LiSTNR' – an audio experience whereby listeners are presented with a series of 'rooms'. The first entails radio, through to podcasts, and on to live sports, local news, and information. The final room is for developing international content, where relationships are formed with the best breed of global audio producers.
By taking complete ownership of LiSTNR, SCA is not as limited as other entities who license such platforms might be, in its ability to have full flexibility and autonomy over content and product functionality and enhancements. Additionally, SCA has the power to take this model into any new territory.
"Like any start-up or scale-up business, we have that same potential trajectory, but luckily we're backed by the biggest broadcaster in Australia," Johnson observes.
So far, the app has only been met with success, regularly ranking amongst Australia's top 10 entertainment apps and hints at a promising future. As Haddad attests, "the growth of the platform and the engagement of users has dramatically exceeded our expectations."
FIERCELY LOCAL, PROUDLY NATIONAL
The secret sauce behind the app's success is a combination of the varied audio ecosystem that it offers, with a strong emphasis on localism. In line with the SCA mantra of "Proudly National, Fiercely Local", LiSTNR's selection of local content is a key point of differentiation compared to other major audio streaming platforms, such as Spotify or Apple Podcasts.
"We see our product and Spotify as companions. We'd be naïve to think there isn't some overlap, but to date Spotify does not provide the localism we serve," shares Blackley.
"Locally focused, premium content is the natural antidote to globalism."
This is where LiSTNR's expansive offering of news, information, weather and local updates provides a huge advantage. In addition, SCA holds streaming rights to Australia's three major sporting codes – the AFL, NRL, and Cricket Australia.
"We have a large and skilled journalist group that produces fiercely local news, information, sports and weather updates on a daily basis across 105 Australian regions," he explains.
This is further complemented by LiSTNR's diverse range of podcasts, all of which are based on homegrown Australian stories. These are created by a range of talented producers that SCA contract, coming to the company with the ideas and stories that make for compelling listening.
"Across a fully integrated digital architecture comprising some 250 digitised studios, we give creators a place to craft their stories with exceptional broadcast quality supported by expert producers that help them curate the best of content," Blackley adds.
Subsequently, SCA creates, digitises, distributes and monetises this material to over 95 percent of the Australian population each week.
For Blackley, this "fiercely local point of difference" is the key ingredient to captivating audiences, fostering a level of stickiness in listenership and encouraging referral that organically grows the ecosystem.
"We double down on premium Australian stories and the expert content producers behind it"

Grant Blackley, CEO, SCA
THE PERSONAL TOUCH
Despite offering such a vast catalogue of content, LiSTNR's offering presents a carefully curated selection, backed by solid research into the consumer and their audio appetites.
"Our audience has come to expect a level of diversity. If we're trying to engage all 25 million people in Australia, you can't serve up a limited amount of content and hope they'll enjoy it. We need to understand the behavioural habits and broad appetites of consumers," Blackley affirms.
This is a significant departure from the traditional broadcast model of 'one to many', where content has a vast reach, but individual listeners, their habits, and crucially, their feedback remains relatively anonymous.
"We conducted a lot of research into changing consumption habits and reducing friction between different need states for audio across the day is critical to the app's success," adds Haddad.
SCA is now in its sixth year of measuring consumer behaviour for the audio sector, primarily through Edison Research – a globally renowned third party measuring the three mature markets of the US, UK and Australia.
Some significant recent findings identify the exponential surge in podcast listening. With over a quarter of Australians now owning a smart speaker, the average weekly time spent listening to podcasts has increased by five hours since 2021 to just over seven hours a week. In the past week, this equates to an average of seven episodes per podcast listener. As a result, the development of its podcast offering has been a huge focus for LiSTNR.
"Two years ago, we launched with 65 podcasts and today we have 108. That's purely homegrown, before we bring in any international content into our offering. Effectively we're building out a diverse premium library of content," Blackley says.
Personalisation is the bedrock of the LiSTNR experience and a critical ingredient when offering such a vast catalogue and catering to the appetites of a wide demographic, split into different genders, age groups, and economic circumstances.
"Everyone is different, and LiSTNR has personalisation at the core to accommodate this," comments Haddad.
In the IP-enabled world, the unknown becomes the known, as LiSTNR requires an onboarding activity whereby consumers can indicate tier preferences. Going forward, the app can then monitor behaviour and offer suitable content suggestions.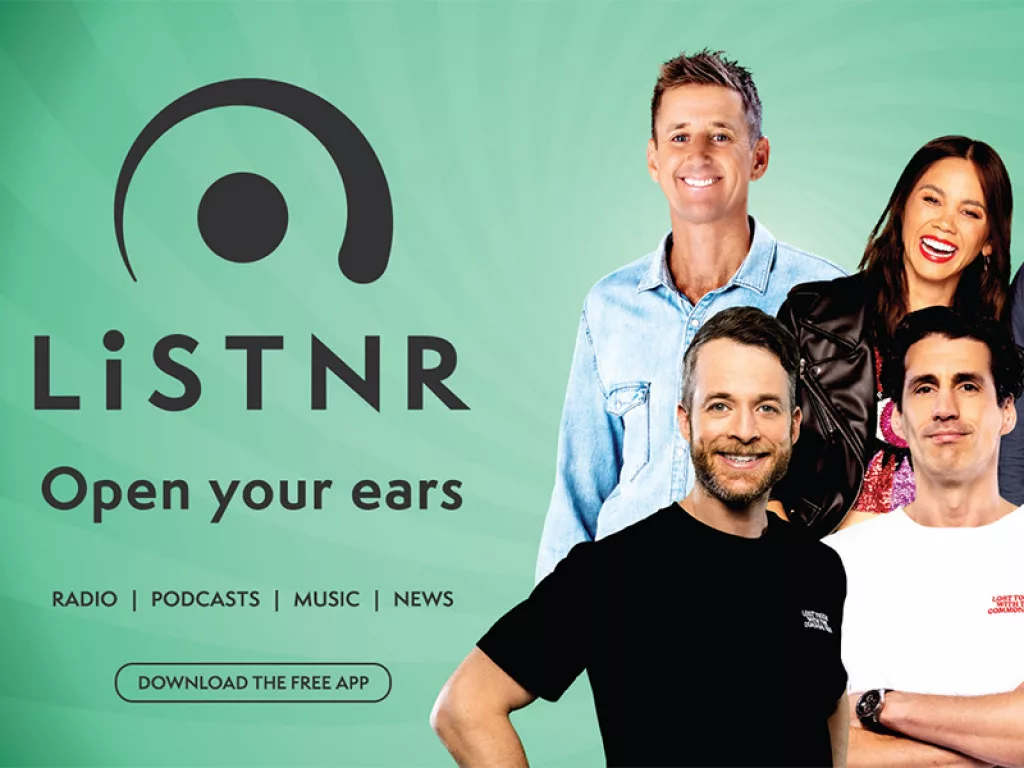 PIONEERING PARTNERSHIPS
Such technological advances that allow an unparalleled level of connection with the consumer have been made possible through the company's investment in advanced artificial intelligence (AI) and machine learning (ML) tools through strategic partnerships.
"We look at partnerships as a way to explore technologies that are beyond our core competencies," shares Johnson.
"We embrace partnerships and believe that we can be stronger with partners, whether in developing product, content or AdTech.
"They help us deliver on our promise of captivating audiences and engaging with clients in a meaningful way, both in our region and in comparison to our global peers," Blackley confirms.
When handling more complex uses of data, such as ML or AI, SCA engages with small start-ups in the space. Such arrangements are designed to be mutually beneficial, with LiSTNR becoming a test case for the partner's software, and that partner in turn benefitting from privileged access to SCA that exceeds a standard client relationship.
"We're constantly looking for particular market trends that we think are going to give us an advantage in the LiSTNR digital audio world and the partners that will further that strategy," he continues.
Johnson credits SourseAI as one such partner, providing invaluable behavioural data that offers recommendations to guarantee the personalised app experience.
Meanwhile, Haddad also highlights SCA's partnership with Salesforce as a means to enable even greater segmentation of audiences based on interests and behaviour through their Customer Data Platform (CDP).
SCA leverages such partnerships to not only enhance the user experience (UX), but also to increase its appeal to advertisers and streamline how this content is managed, as an advertising-driven business.
"We've partnered and invested in start-ups in the audio advertising space to bring new capabilities to market," Johnson says. Two key examples include Frequency, as a system that allows audio adverts to be changed on-the-fly in a dynamic response to live data feeds based on weather, or sports scores for example. Another is SCA's partnership with Number Eight, which enables users to be grouped by context, all whilst adhering to user privacy."
"LiSTNR is 100 percent signed in, which means our offering to advertisers is not only growing in scale, but is underpinned by addressability, and turning anonymous audiences to known listeners"

Stephen Haddad, Chief Technology Officer, SCA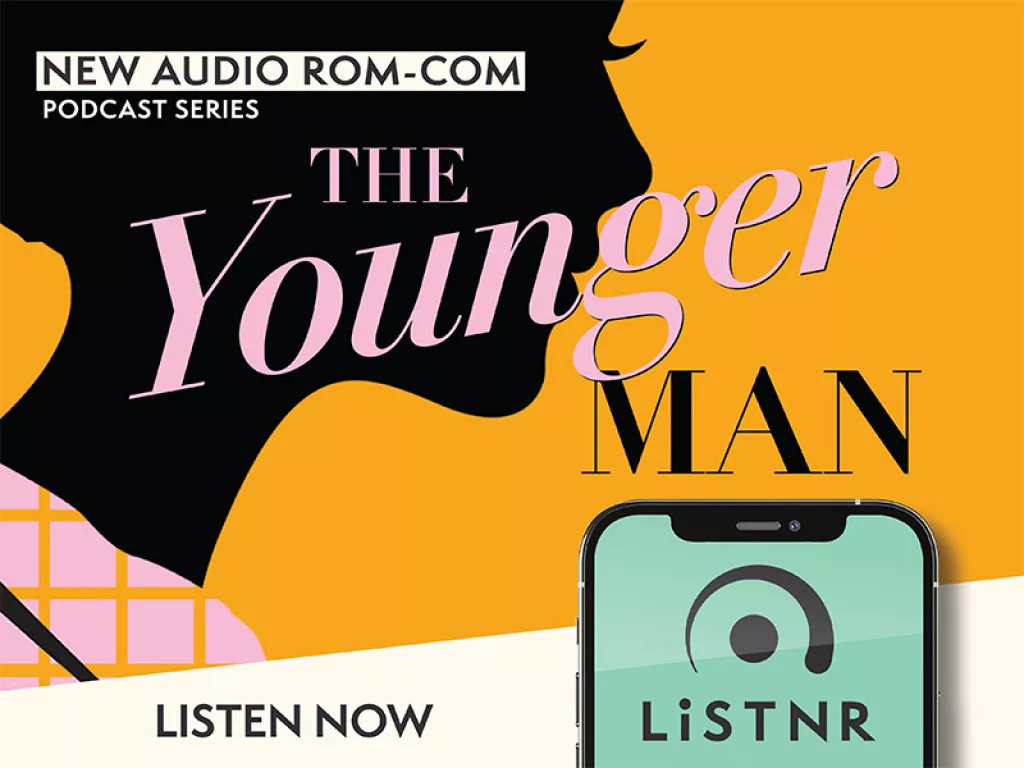 SCALE AND SIMPLICITY
By combining a clear trajectory for growing the LiSTNR ecosystem with systems to advance the advertiser experience, SCA aims to achieve both scale and simplicity. Through this model, a symbiosis can flourish between both consumer experience and commercial growth.
With advertising as the lifeblood of LiSTNR's commercial success, Blackley's other major priority is helping SCA's clients to succeed.
"We want our customers to be able to interact with our services online in a seamless and effective manner. While our industry has been built on human interactions for the past 40 years, the market is changing and we must adapt to include this trend."
The essential 'simplicity' entails enhanced measurement, frictionless self-service platforms, real time tracking, measurement and dynamic pricing.
"LiSTNR is 100 percent signed in, which means our offering to advertisers is not only growing in scale, but is underpinned by addressability, and turning anonymous audiences to known listeners," says Haddad.
By leveraging data to enrich targeting capability, SCA enriches its offering to advertisers and grows opportunities for the commercialisation and monetisation of its content.
Johnson is keen to further explore optimised commercial messaging aimed at different user segments, deploying techniques similar to those used in display or video mediums in order to "push the boundaries of creative capabilities".
"We've used a lot of techniques to make our advertising more addressable and make campaign creatives more adaptable to the audio medium," he adds.
"Contextually relevant advertising combined with clever creative techniques will create a far more effective campaign."
Such sophisticated measurements and tracking open the gateway to dynamic pricing, as SCA transitions from the traditional "recall model", into an observed model of identifying user preferences and habits.
"If you can track it, you can sell it. A broader ecosystem for advertisers that creates a marketplace for digital audio enables dynamic pricing, thereby charging a rate that is commensurate with the environment, value and demand in market," Blackley concludes.
FUTURE HORIZONS
Benefitting from the unlimited reach of digital audio in a world where almost everyone has an IP enabled device, the sky is the limit for LiSTNR and SCA.
"We have a strategic mindset that says, we want to know how we are going to win, and where we're going to play," says Blackley. SCA's confidence in pursuing this fruitful path has been substantiated, after recently completing the first of its two-year 'Horizons' within a rolling six-year model.
"The greatest validation that we received after completing Horizon 1, is that our board has agreed to embrace Horizon 2, with the same mindset but an enhanced commitment to the journey that we are actively employing. We see that as an endorsement to continue to accelerate down the right path with LiSTNR."
Indeed, the vision and potential for LiSTNR, may be global.
"Right now, our content is very focused on Australian users, but our experience is relevant to any audio consumer with an IP-enabled device.
"We'll look at how we continue to fuel LiSTNR's growth and innovation, potentially go into more audio channels, and explore ubiquity beyond Australian shores," shares Johnson.
As Haddad attests, "having recently spent time immersed in the audio industry in the US, UK and Europe, we certainly recognise that there is a clear opportunity for a similar offering in other markets.
"Watch this space."