We open the door to Crema Group's lasting legacy of buildings and property developments, following a discussion with Director, Louis Crema.
HOT PROPERTY
"To create things that we can be proud of."
With a history in property and construction spanning almost 70 years and three generations, this is the one simple philosophy that Crema Group has always adhered to.
Having migrated from Northern Italy in 1951, Gilberto Crema first joined his cousins Terry and Dino Camillo in a small terrazzo business in St Kilda, an inner seaside suburb of Melbourne.
When Terry and Dino returned to Italy, Gilberto stayed in Melbourne and continued to grow the company, then known as Camillo Brothers, as it expanded from terrazzo into concrete, formwork and construction. By the time Gilberto's three sons, Luciano, Romeo and Louis, joined Camillo Brothers in the 1970s, the business had become a pioneer of in-situ, tilt-up precast construction.
"From a very early age, my father took my two older brothers and I to work with him during the school holidays. We loved it straight away, and we couldn't wait for the school holidays to come along again so we could go back," recounts Louis Crema, Director of Crema Group.
The trio, who took over when Gilberto became unwell and began to spend more time back in his native Italy, grew the company by taking on larger industrial and commercial projects.
It would later become Crema Constructions, which today is one of six companies that comprise Crema Group.
"By the time my father had got better and had a bit of a reality check, he wanted to return to his homeland more often to be with his mother and brothers, and he loved it. He asked if we were ready to take over because he was ready to slow down, and the rest is history; he was very proud that all three of us were interested in taking over what he started.
"We took Crema Group to another level, and we hope that the third generation will get on together and grow the business just like we did," says Crema.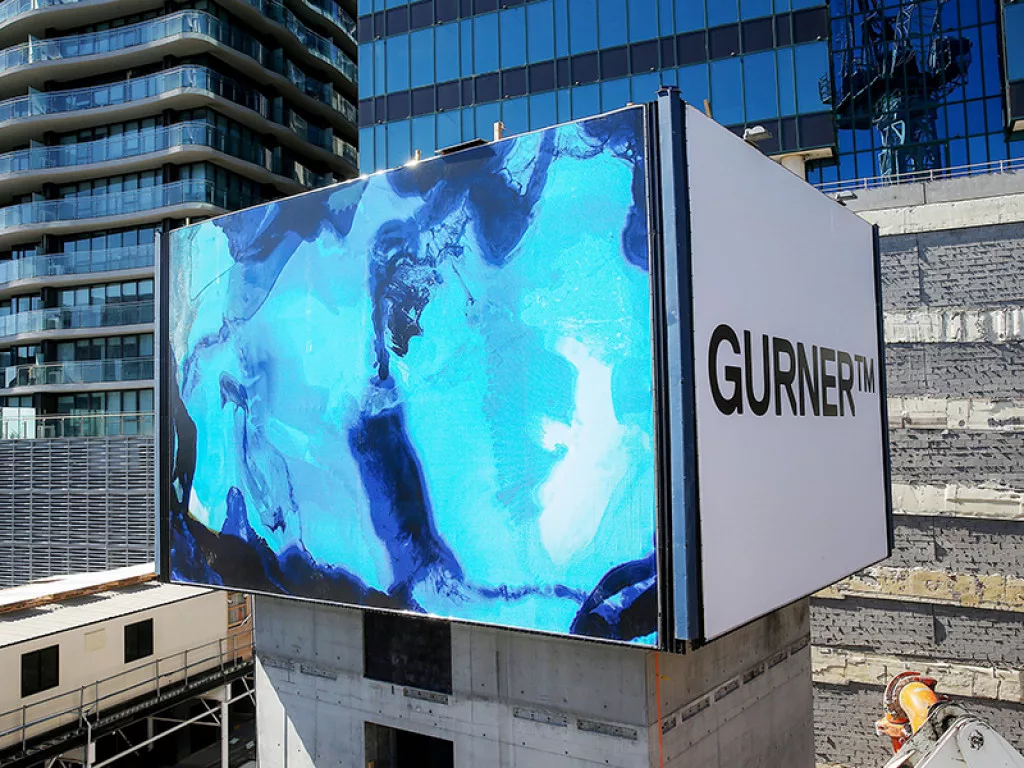 INTEGRATED MODEL
Crema Group's integrated model provides a competitive advantage by bringing together the services of its various businesses, namely Crema Constructions, Crema Developments, Camillo Builders, SG Formwork, Cambar Precast, and Piave Concrete, to provide clients with complete confidence in delivery.
With significant experience and expertise across property development and construction, as well as the ability to control delivery and minimise risk, Crema Group is unique to the property and construction industry.
Whilst all six businesses operate as individual entities in their own right, their ability to share their respective expertise when working together maximises the efficiency of any project.
"My father started off as a concreter and formworker, however we also wanted to be builders. When we took over in 1978, we maintained the concrete and formwork side of the company, then along the way we started up the building division, a precast factory, and a concrete premix business," outlines Crema.
"Building is very competitive, and the margins are extremely tight, but if you add together the margins across each of the construction, concrete, formwork and precast companies, then it makes it all worthwhile."
Crema was taught the realities of hard work and tight margins in the construction industry from a very early age by his father – that if you don't love getting up early, rolling up your sleeves and getting stuck in, you're in the wrong profession.
Construction has nevertheless remained very strong in the Australian market, owing to a population that has been steadily growing year on year.
"When my father came to Australia in 1951, the population was less than 10 million; now it's almost 26 million. That in itself explains why the construction industry here has been busy, because we've had to cater for this population growth," Crema continues.
Crema Group prides itself on having a strong track record of residential, retail and office-based projects that it has completed over the years, from workplaces and apartments to hotels, residential properties and more.
Gilberto was also partial to developing occasional projects of his own to generate a steady flow of passive income, on top of the active income generated through construction. Crema Group effectively achieved this by monetising properties that it designed, built and developed entirely for itself.
"We would build a few factories and rent them out, so they were passive investments that he held onto to have another source of income aside from construction," Crema shares.
"My brothers and I have continued that, so sometimes we keep properties long-term, sometimes we sell them, but we're always dabbling in one or two developments that we build for ourselves.
"The business pretty much consists of construction and then a bit of property development, the majority of which we keep and generates another income stream."
"We're very hands on with our clients and employees, we've known them for years and we're very approachable"

Louis Crema, Director, Crema Group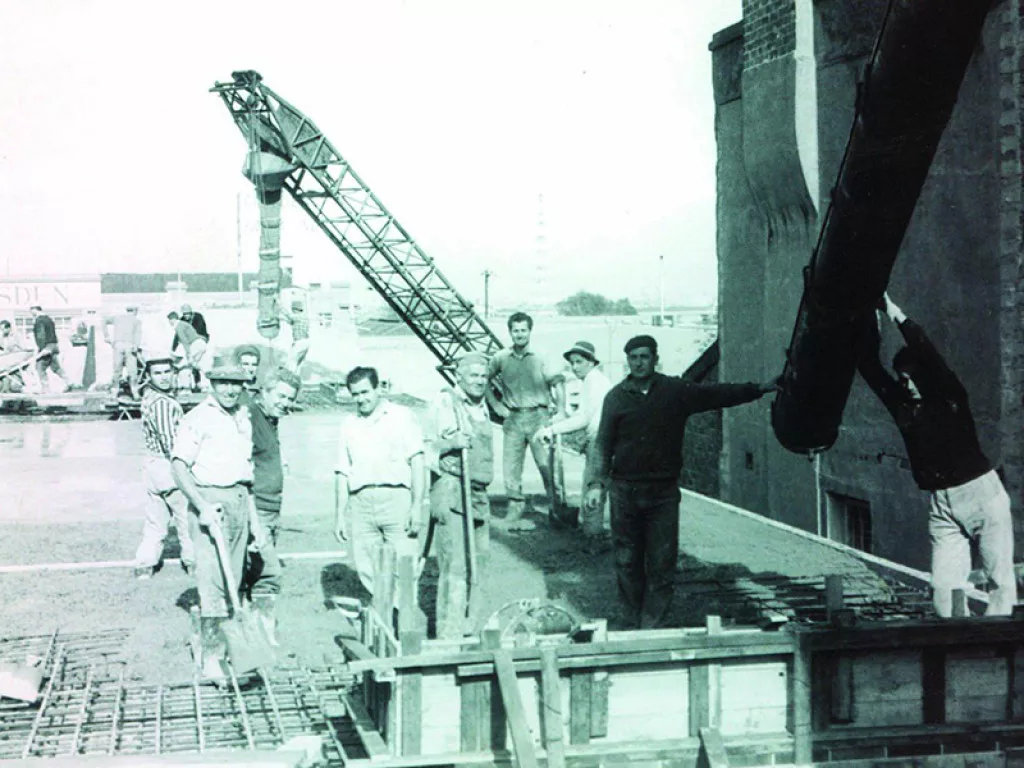 HANDS-ON APPROACH
Proud of its heritage, Crema Group today continues to grow steadily in all areas including property development, construction, concrete and formwork.
Whether delivering, building or supplying materials, the Group has an ever-present appreciation for quality, and understands that this can only be delivered by great people, a team effort, and a hands-on approach. It reflects the fact that Crema Group values relationships, and is proud of the ones that it maintains with clients, subcontractors, suppliers and employees.
"We're very hands on with our clients and employees, we've known them for years and we're very approachable," Crema tells us.
"Our 400 employees are the engine room of the company and a lot of them are long serving. In one year alone, we gave 17 employees each a gold watch for achieving 25 years of service. They're loyal to us and we're loyal to them, and it's a credit to them for being good employees.
"Crema Group's subcontractors and suppliers are just as important. It takes all of these ingredients to be successful, so if any of them are lacking then the whole thing can come crumbling down," adds Crema.
Maintaining the continuity of Crema Group's talented pool of staff, whilst strengthening relationships even further with its range of suppliers and subcontractors, is integral to the company's steady and controlled growth ambitions.
It is because of this strong network of relationships that Crema Group has managed to attain repeat business, and thereby customer loyalty.
"Most of our clients are repeat customers, which sometimes helps with the price we get for a project. It gives them comfort because they are familiar with how we do the job, and we are on good terms with them, so it's a win-win," Crema concludes.