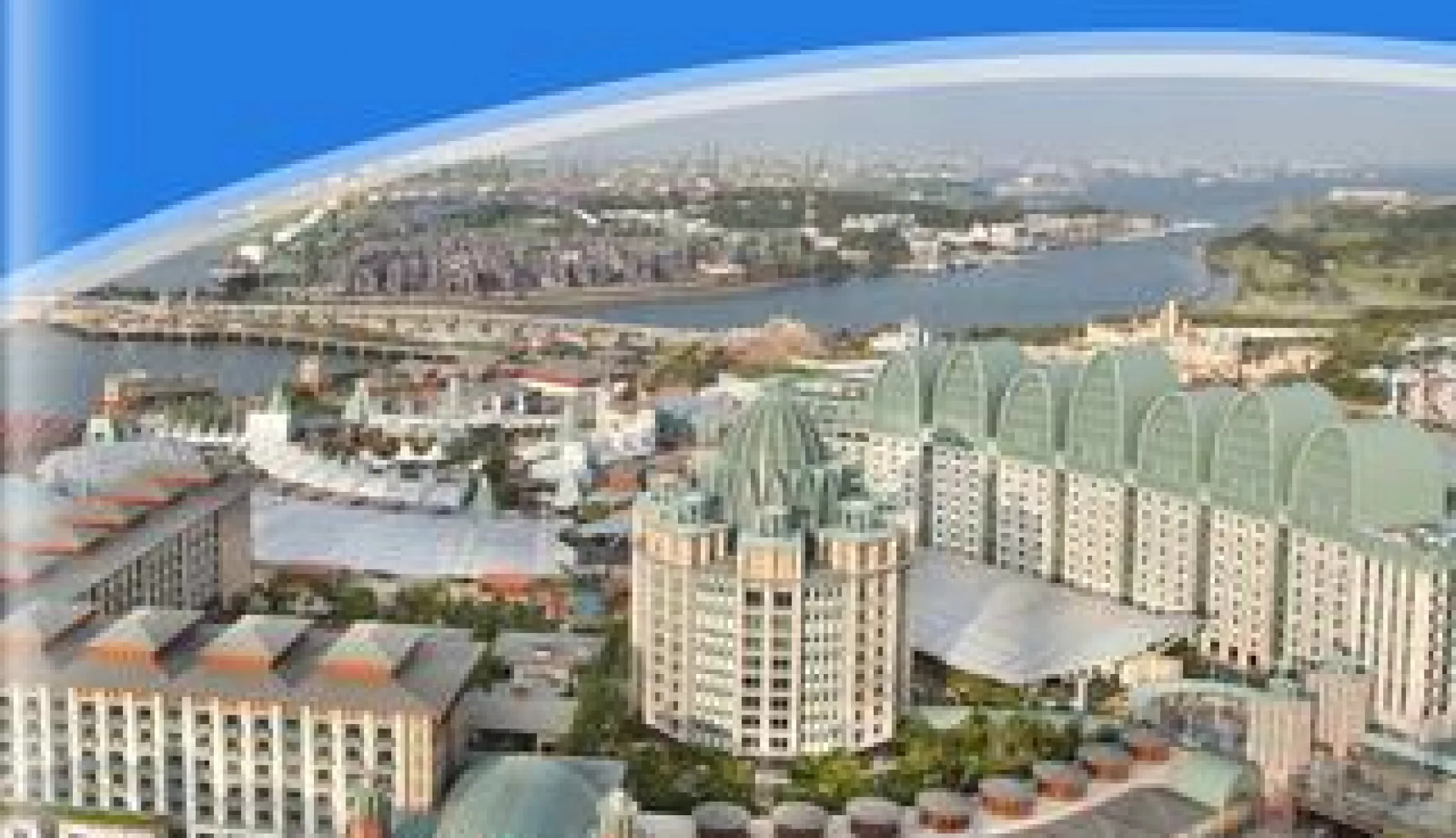 Director Mathieu Meur explains how Singapore's DP Façade is able to draw on the expertise of nine other business units spread across multiple architectural-related disciplines and territories
Writer: Tom Wadlow
Project Manager: Tom Cullum
Façades, perhaps contrary to popular opinion, serve a far greater purpose to a building than providing an attractive frontage.
In an age where the popularity of green buildings is booming, the need for a façade to boost performance in energy efficiency as well as differentiate aesthetically from others in ever-busier skylines is more pressing than ever.
Add in the indispensable element of a building's safety, and it is no surprise that the global demand for façade expertise is expected to reach $337.8 billion by 2025.
This figure, produced by Grand View Research, represents an annual growth rate of more than seven percent, driven by the demand for sustainability and cost-effective heating and air conditioning systems.
Another striking observation is that Asia Pacific dominates the façade sector. In 2016, the region accounted for 30 percent of revenues thanks to growing construction of commercial and industrial buildings in the likes of China, India and Southeast Asia.
DP Façade, headquartered in Singapore, could not be better situated to take advantage of and influence this exploding market.
As one of nine specialist units operating under DP Architects, its origins can be traced back to 1967 when Design Partnership (DP) set up shop as a small architectural practice just two years after the country achieved independence.
Koh Seow Chuan, William SW Lim and Tay Kheng Soon established the business with the aspiration 'to produce architecture that uplifts the human spirit' at a time when Singapore was in dire need of major infrastructure development.
Like the city state over the past 51 years, DP Architects has grown enormously in stature, now operating as the eighth largest architecture firm in the world.
DP Façade is dedicated to delivering the highest level of building envelope consultancy, with Director Mathieu Meur providing strategic and technical leadership based on an extensive career as a multi-disciplinary engineer.
"I have been in the industry for almost 20 years," he says. "I have spent most of that time within a large multinational engineering group, starting as an engineer and rising to become the Managing Director for its façade engineering branch.
"After more than five years in this position, during which I more than doubled the size of the company, I decided to move to DP Architects to lead its façade team, returning to a position where I am closer to the design process and to the clients."
Meur's educational grounding comes in the form of a master's degree in engineering from specialist science university Ecole Centrale de Lyon. Graduating in 1999, it was at this time when Meur also furthered his passion for underwater art photography, writing five books on the subject.
One Global Studio
Singapore serves as an ideal gateway into Asia, and for DP Façade it is just one of 16 global offices it can draw expertise from.
This forms the basis of One Global Studio, something which Meur identifies as a key differentiator for DP Façade and the wider organisation.
"All this knowledge and skills of DP's 1,300 employees, which include specialists in multiple disciplines, typology research groups and country experts, are capitalised through its One Global Studio network of 16 strategically located international offices," he explains. "Functioning as such, we are able to offer localised design solutions based on a common design methodology.
"One Global Studio also enables us to take advantage of dispersed time zones for greater productivity and efficiency. This enables us to deliver the same standard of design quality anywhere in the world – it is the promise of the DP brand and it is what sets us apart from others in this industry."
The companies comprising this global network alongside DP Façade and DP Architects include DP Consultants, DP Design, DP Engineers, DP Green, DP Infrastructure, DP Lighting, DP Sustainable Design, DP Urban and DP Xperience, each carrying its own expertise and contributing to the holistic offering of DP as a whole.
Within DP Façade, the One Global Studio ethos is reflected by the multicultural feel to the Company's offices in Singapore and Dubai. The practice's teams are made up of eight different nationalities and are very close-knit, with employees leveraging their cultural differences as opposed to being hampered by them.
Another important component of DP's ethos is collaboration and knowledge gathering, be it in the form of attending conferences around the world or organising training sessions on the latest design techniques, materials and systems that are being developed.
Meur himself is frequently invited to speak at industry-focussed events, most recently in July at the Kuala Lumpur Architecture Festival (KLAF) 2018.
Speaking at the Datum: Green half-day forum which focusses on the latest insights in sustainable design, he shared his thoughts on the disruptive technologies which are helping to shape the future of the façade industry. Meur elaborated on how technological advancement has brought about new design techniques and construction methods that allow for speedier and more efficient façade building.
In March, the Director delivered a keynote speech at the World of Façades event in Dubai. Speaking to an audience of more than 400 participants, Meur explained his thoughts on various new materials which will allow buildings to become more energy efficient and sustainable.
Such materials include carbon fibre, a lightweight but strong material that surpasses conventional steel, and nano-coated glass, a product that reflects heat back to the source while allowing light to enter the building.
Beyond its global reach, the other facet which Meur believes sets DP apart, is the Company's designFIRST ethos, which enshrines a commitment to design excellence. Every project is examined at its inception and scrutinised strictly through critiques and sharing sessions led by design leads and experts of various typologies.
"This enables us to ensure that every design and concept carries the vision of DP to promote architecture of excellence," Meur adds. "Architecture that uplifts the human spirit and experience."
Track record
Such dedication to excellence is evident in both DP Façade's and the wider group's formidable portfolio of projects that has widened over the decades.
Meur's own experience encapsulates this, the Director having worked on many regional landmarks through his career, including Resorts World Sentosa, one of Singapore's major tourist attractions.
A $5 billion integrated resort development, the site spans 49 hectares and is home to seven hotels, Universal Studios Singapore, S.E.A. Aquarium, The Maritime Experiential Museum, Dolphin Island and Adventure Cove Waterpark.
Elsewhere in Singapore, Meur has been directly involved in the upgrade of Changi Airport's Terminal 1, part of the international transit hub which continues to receive numerous awards and recognition.
For Meur, however, it is in Dubai that his proudest project lies.
"Although it was completed almost 10 years ago, I would have to name Dubai Mall, for a number or reasons," he explains. "The scale of this retail project was unprecedented at the time, and it remained the largest shopping mall in the world for a long period.
"The façade was fairly complex and comprised of virtually every single type of system and cladding material available, including curtain walls, tension glass walls, architectural precast, aluminium, GRC, enamelled steel, and many others.
"More importantly, I was personally and intimately involved in the project from start to finish, preparing the design intent drawings and computations, working very closely with the architectural team to develop the design of the building, and remaining involved throughout the construction period until completion."
It is this intimate involvement that characterises DP Façade's approach to delivering projects to clients, with the same attention to detail being given to all of its work.
This includes the ongoing GuocoLand Beach Road scheme, a new mixed-use development that includes a high-rise office tower, a tall residential tower, a retail podium, conserved listed building, as well as a number of ancillary buildings.
"The project is relatively complex, with a large swatch of façade and cladding systems," Meur continues. "However, it is its unique features that make this project stand out. In particular, the façade for the office tower is designed to be highly efficient thermally despite its large window-to-wall ratio, which allows the building to harness a great amount of natural daylight, while minimising heat ingress."
Also slated for future completion is the Tun Razak Exchange (TRX) in Kuala Lumpur, Malaysia. Spanning some 70 acres in the heart of the city, the site is destined to become the focal point for international finance and business flowing through the country.
TRX is due for completion in 2019 and will comprise four distinct quarters – the Financial Quarter, Lifestyle Quarter, Park Quarter and Urban Quarter, with the latter three offering the essential work-life balance its users will be looking for.
Expansion
To date DP has designed all typologies of buildings – community and sport, hospitality, institutions, healthcare, office, residential, retail and theme park developments to name a few – in more than 80 countries around the world.
It is this track record and reputation building which helps the Company to grow organically with little or no marketing.
"For new projects, we are frequently approached by satisfied past clients who would like to involve us in new projects," Meur says. "Knowing each other is certainly an asset when it comes to achieving a client's specific vision for a development."
For new clients, it is all about creating an understanding.
Meur adds: "When new clients come along, we first need to get to know them, understand their preferences, local capabilities, relevant cultural references, as well as any concerns or negative experiences the client may have had. With this, we are best equipped to put our creative powers to realise their vision."
By retaining existing clients and building up relationships with new customers, DP Façade and the group at large will continue to enjoy its place among the top 10 largest architectural practices in the world.
Meur outlines his ambition to grow out DP Façade's global presence yet further, all the while keeping abreast of major industry trends.
He concludes: "We have great ambitions for DP Façade. Beyond growth, we plan to continue to investigate and leverage new technologies in order to remain ahead of the competition, and to showcase our designs in an even more conducive manner."
VIEW DP Facade BROCHURE