In conversation with Teck Lean Teong, Group CEO of GDEX Berhad, we discuss the changing landscape of the express delivery services industry in Southeast Asia, and the company's significant plans for growth.
DELIVERING ON EXPANSION
When speaking to Group CEO of GDEX Berhad (GDEX), Teck Lean Teong, it becomes clear that his interest in courier services stems from prospective opportunities in the industry that have arisen in Asia over the last decade.
"Seeing how the US and Europe have developed major courier companies, I believe the courier or last mile delivery service can become a large business if one does well.
"During the late 1990s to early 2000s, there weren't many strong courier brands in Malaysia and Southeast Asia (SEA), and I saw a good opportunity to build a homegrown courier company," introduces Teong.
Since becoming a major stakeholder of GDEX in early 2000, Teong has been an integral part of the company's growth. Today, GDEX has an established regional presence in Singapore, Indonesia, and Vietnam. Thus, by working with strategic shareholders and business partners across Japan and Singapore, the company can further mobilise operations across the region.
GDEX has particularly fruitful collaborations in Singapore, as each company shares their strengths and resources to create a strong network in economies of scale and digital channels. This concept is also implemented in Indonesia and Vietnam, to further strengthen its SEA presence.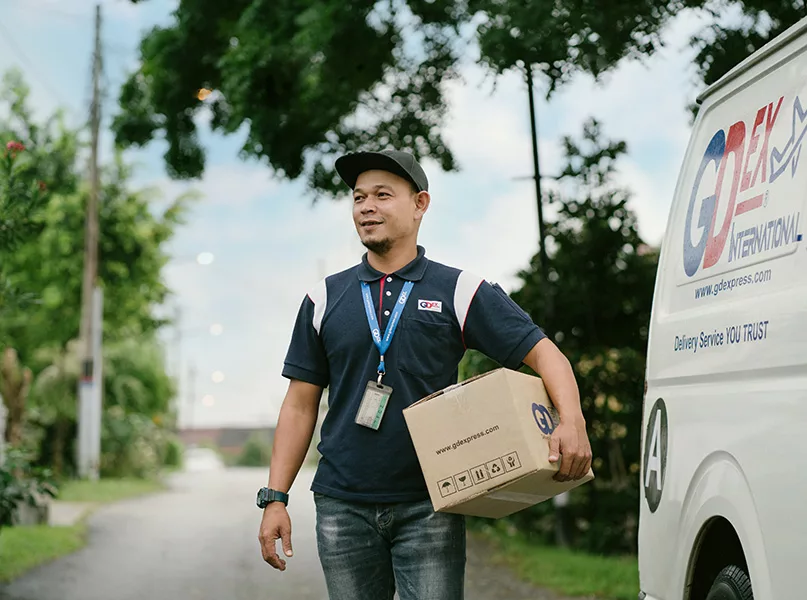 COURIER EXPANSION
Despite the success of the industry's expansion, express delivery in SEA is still very much in its infancy. Consequently, priorities such as sustainability remain a lesser focus for the overall industry. In neighbouring regions that have a more developed courier industry, including Japan, the US, and China, regulators limit the number of delivery players in the market. This is particularly pertinent for foreign-owned companies, as there are greater concerns over national security.
In SEA, however, such issues are not as much of a worry. "Over time, governments in the region could pay more attention to this matter, and there could be potential for further growth and consolidation of industry players," Teong highlights.
In contrast, major development has arisen with the emergence of digitalisation and the growing trend of online purchases via e-commerce and social commerce platforms. Such a shift is due to the retail patterns that occurred during the COVID-19 pandemic, when purchasing online was the only viable option. Many sellers found business through selling on social media, which further utilised express delivery services.
"Post pandemic, there has also been a lifestyle change, with consumers seeking convenience and being more comfortable with online purchases," Teong tells us.
With such a shift in purchasing patterns, GDEX has become highly reputable within the SEA region. Logistically, the company comprises different business units offering end-to-end solutions to its customers. Services include last mile express delivery, logistics and warehouse fulfilment, cloud Point-of-Sales system, enterprise software, and cybersecurity solutions.
Thus, with a broad range of services, the company strives to deliver more comprehensive solutions to a greater range of clients, as evidenced by GDEX's total of 10,000 employees across Malaysia, Singapore, Indonesia, and Vietnam, with the ability to serve the Malaysian market via 2,200 network points.
"With more companies going digital and venturing into multi-channel sales, our investment into the technology sector and segments that have synergies with what our customers need will make GDEX a more digital logistics company. We get to be much more accessible to our customers, whether offline or online, enabling them to connect to all channels."
To develop its influence in SEA, the company is being remodelled so that it can leverage on the last mile delivery ecosystem and strengthen its service offerings. To reach this goal, GDEX has ventured into warehouse fulfilment services and digital solutions.
"Our repositioning enables us to play a more important role to not only move boxes but mobilise businesses across the countries that we operate in," Teong affirms.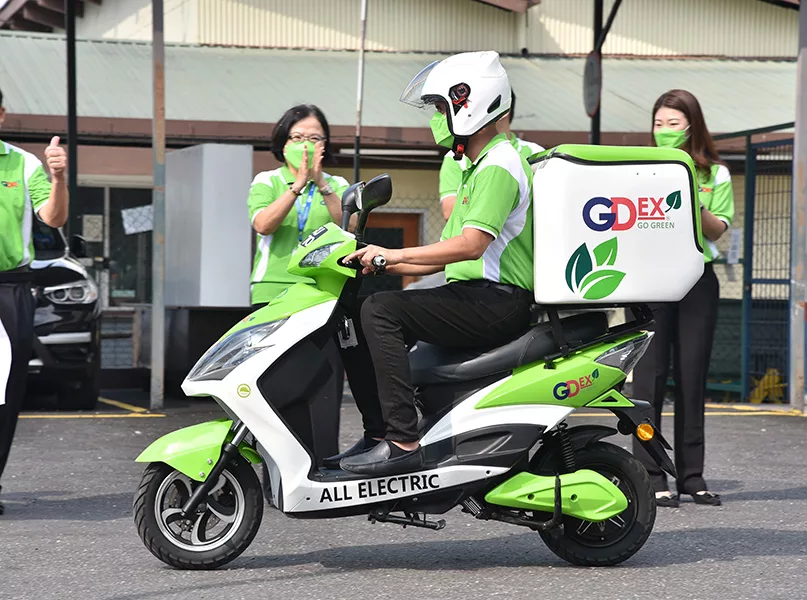 DIVERSIFYING DELIVERY
The GDEX 2.0 initiative is key to the company's reorganisation, existing as a technology-based last mile ecosystem aimed at elevating the customer experience, providing a versatile range of solutions and services, and expanding its reach to a greater number of customers.
"As an ecosystem, we are bringing in talents with diverse skillsets and backgrounds to expand our business in line with GDEX 2.0 initiatives. The varied talents complement the express delivery and logistics expertise that we have," he proudly tells us.
Other areas of development include the advancement of the management team. The company aims to expand its senior team with expertise across the entire end-to-end chain and specialised fields. GDEX hopes this will fill the talent gap, whilst supporting its subsequent regional expansion and advancement of the business.
"Mergers and acquisitions have always been one of the GDEX's growth strategies, but going forward we will look at how we can leverage our platforms and brands to build partnerships in other countries. This would be less costly than investing in physical assets or companies."
In the near future, the company hopes to reap the benefits of the restructure, through growth and higher profitability. "As for expansion or diversification plans, we continue to be on the lookout for potential acquisitions to strengthen the GDEX ecosystem and bring in more comprehensive solutions to the group," Teong ends.
On track for flourishing expansion, GDEX is spearheading the SEA express delivery industry, through comprehensive end-to-end solutions and cutting-edge initiatives which will broaden the company's horizon.