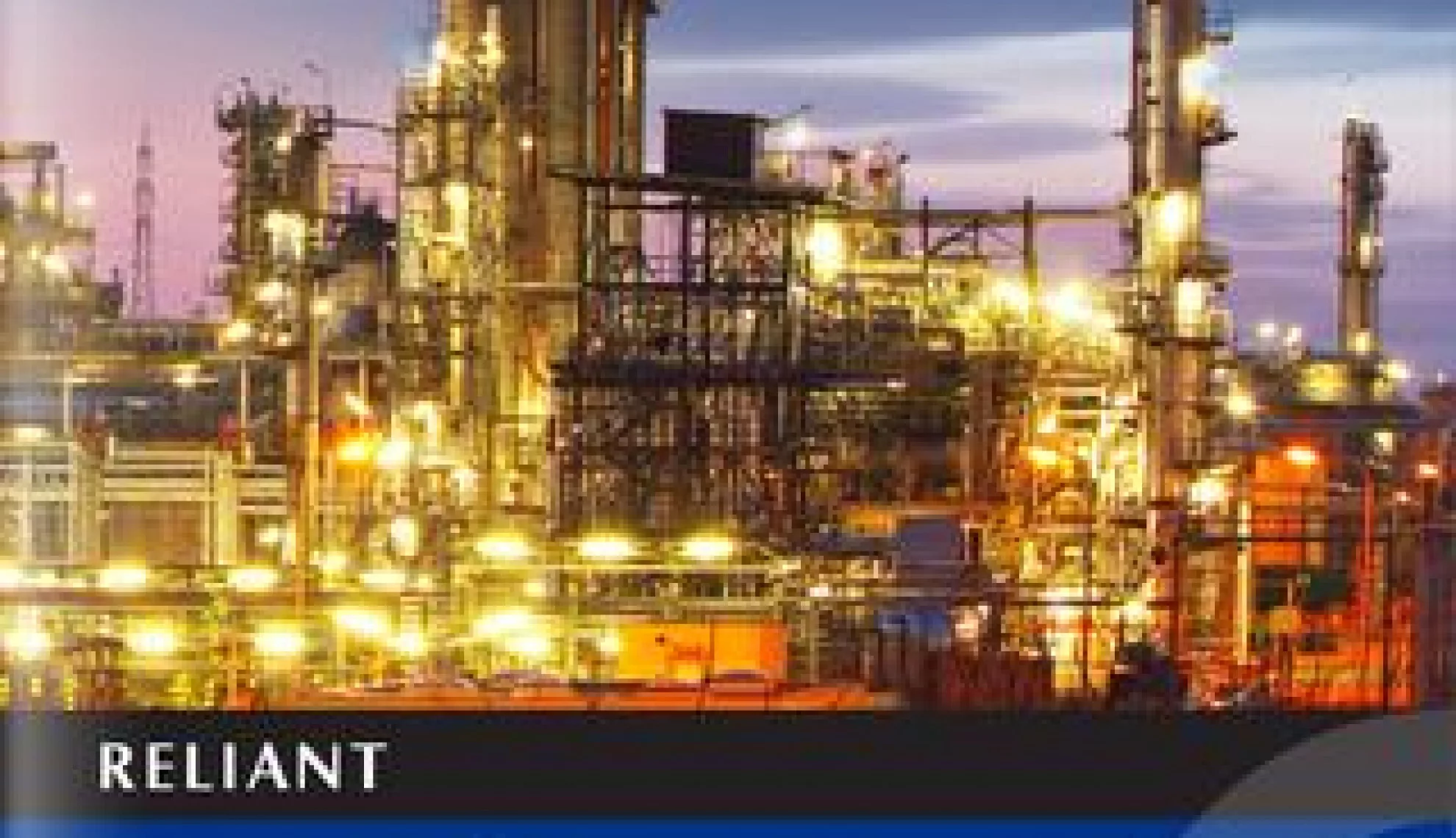 Delivering Beyond Customer Expectations
Reliant's seven operating companies have helped manifest a one-stop shop for its increasing, international portfolio of customers as it continues to take the Asian oil & gas industry by storm
Writer: Matthew Staff
Project Manager: Arron Rampling
Reliant has experienced rapid growth over its first five years of operations, diversifying to comprise seven companies with a view of offering its ever-growing list of customers a one-stop shop service in the oil & gas industry.
Founded in 2010, the company has grown in line with customer demand to this end, providing all key services under one roof, consisting of oilfield products, a comprehensive logistics function, inspection and management services, and even its own PPE product range.
This expansion has been built on the foundations of an owner structure which boasts more than 100 years of collective experience in the industry, with them now applying that experience, set of values and eagerness to succeed to the ongoing development of Reliant.
"We are only five years old so it has been a rapid expansion, but we believe in headhunting employees who want to work for a business like that, and in joining ventures with businesses ready to face the storm," says the company's Vice President, Jeff Alias. "In some aspects we have excelled way beyond what my CEO and I had expected, given the industry.
Mr David Moore is the aforementioned CEO as well as President and Founder of the Reliant Group of companies and is responsible for the philosophies now engrained in the fabric of the organisation, and the subsequent speed of growth that Reliant has enjoyed.
Jeff Alias adds: "The reason for such quick growth has been our relationships formed within the industry, firstly and, secondly, our delivery. We have a strong belief in delivering beyond our customers' expectations, and once we've achieved that, word of mouth has gone a long way in getting us known in the market really quickly."
Reliant solutions
As word has spread about Reliant across the Asia-Pacific region, and beyond, the company has, in turn, looked to aggressively expand and improve its range of services in line with the extra demand coming the company's way.
Each operating company fits under this Reliant umbrella, but in addressing different product lines and service requirements, each subsidiary has been managed to cater for these standalone demands also.
Reliant Oilfield Products (ROP) is the first, and perhaps most synonymous area of activity associated with Reliant, with it being one of the fastest growing oilfield product companies in Singapore. Offering products and services across hard banding, blowout preventers, drill pipes, manual and hydraulic power, and low torque plug valves, ROP has taken off not only in Singapore, but on a global scale as a consequence of its multinational clientele.
Reliant Logistics (RL) again provides support on an international scale in moving valued oil and gas assets across continents; reducing time and risk, managing complex processes, and reducing economies of scale and budgets as a consequence.
Reliant Quality Services (RQS) assures the quality of components for customers, enhancing levels of reliability and financial sustainability through the specification, implementation and monitoring of quality standards.
Reliant Asset Management (RAM) comprises one of the Group's core joint ventures alongside Pipe Maintenance Inc. in developing oilfield lifecycle management procedures; from tooling traceability to implementing advanced asset management systems.
Reliant Inspection Services (RIS) follows on from the work carried out by RQS, focusing specifically on monitoring of the offshore industry, and especially in regards to lifting equipment; bringing areas of health and safety, and equipment quality to the fore.
Reliant Technology Solutions (RTS) is one of the newer additions to the Group portfolio, again comprising a key joint venture, and looking specifically at supplying downhole and wellhead monitoring, as well as casing running tools and production logging tools, to again expand the range of solutions and products for each customer.
"Alongside these, perhaps our most interesting company moving forward is Reliant Global Supplies (RGS)," adds Jeff Alias. "RGS is an agent for a UK brand here in Singapore and Malaysia, where we offer a range of PPE equipment like overalls, boots and eye protection clothing.
"This has been running for the past year and we have already seen demand grow."
Growing to demand
Despite the rapid development that Reliant has seen over the past five years, it was not the company's initial intention to branch out so vastly and quickly; a fact which Jeff Alias sees as testament to the pleasantly surprising success that has been achieved in such a short space of time.
"We have simply grown in line with demand," the Vice President notes. "When we started offering our products to the industry, clients began asking, for example, why we weren't moving these products around for them as well, so we then saw an opportunity to move into logistics also.
"This has been the same across all of our companies, expanding with the demand and what is now expected of us within the region."
Based on principles of customer satisfaction, innovation integrity, close collaboration and unified operations with the organisation itself, these philosophies have helped foster this successful diversification even further, but the Group's CEO is still keen to ensure that the business is grown sensibly as well as quickly.
"The CEO and I have to still be fussy about who we partner with and where we work to make sure that we enter joint ventures with the right people," Jeff Alias confirms. "As a result, we have received good contracts and have worked hand-in-hand with them across Singapore, Malaysia and even the Middle East."
Surpassing benchmarks
To that end, it has been Reliant's global growth benefitting every bit as much as its internal growth in recent years, with its influence spreading as far as the Middle East in one direction across Asia, and New Zealand, Indonesia and Australia capitalising on the offering south of its core Singaporean and Malaysian markets.
In each new region though exists the need for Reliant to partner with locally experienced and suitable organisations while also adhering to local considerations itself.
"We have to be seen to be local in each country," Jeff Alias emphasises. "We always look to support the local markets so that the industry sees that Reliant has come into their country and supported their home, rather than rushing in, making money, and then running away."
Being sensitive and proactive when it comes to industry trends also incorporates Reliant's approach to people and skills in what can be a challenging battle to acquire the assets needed across the company's niche sectors.
The environment that has been formed within Reliant though, alongside its ever-strengthening reputation within the industry, has made the Group an employer of choice, however, in turn generating a talented pool of experts available within the organisation.
All of this bodes well for the future of Reliant as it looks to expand each operating company individually and, subsequently, the Group as a whole. This will be achieved through the attainment of more long-term contracts, an enhancement of its manufacturing operations in the PPE domain, and a continuation of its drive to partner with more businesses across its footprint.
"At Reliant, we are excited at the prospect of bringing our diverse experience to Asia under a single roof," the company concludes. "Our contribution to the growth of the Asian oil & gas industry comes in the form of capability building through our unmatched array of services.
"We understand and are comfortable with the mission-critical and time sensitive nature of projects that we undertake. Our mission is to offer steadfast support to our clients in Asia by making them not only globally competitive but also companies capable of surpassing conventional benchmarks of quality and performance."
VIEW Reliant BROCHURE