With the data centre industry rapidly evolving, Mark Fong, CEO, speaks to us about how Empyrion DC is leading the way in an environment of intensifying rack density, efficiency, and sustainability.
NEXT GENERATION DIGITAL INFRASTRUCTURE PLATFORM IN ASIA
The data centre industry as a whole has been the subject of unparalleled growth over the course of the past few years.
This can be primarily attributed to the increased reliance on digital technologies, cloud computing, the Internet of Things (IoT), and the undeniable explosion of artificial intelligence (AI), which is expected to experience a compound annual growth rate (CAGR) of 36.8 percent over the next eight years.
At the same time, there has been a greater regulatory push towards data localisation by markets in the Asia Pacific region, including Malaysia and Indonesia.
Compounded with the exceedingly tight data centre supply in key digital hubs of Asia, including Japan, South Korea, and Singapore, this is where Empyrion DC comes in.
Empyrion DC, a Singapore-headquartered data centre developer and operator, is a next generation Asia-focused digital infrastructure platform committed to sustainability.
"Empyrion DC aims to be the recognised green data centre partner supporting hyperscale, scale, enterprise, and network customers in Asia through innovation and customer-centricity," opens Mark Fong, CEO of Empyrion DC.
"We build where there is resilient demand from cloud and major IT enterprises and uphold a philosophy to 'Think Global, Act Local.' This helps us to focus on our mission to deliver centrally-located facilities that offer a rich and diverse ecosystem of connectivity and cloud providers in developed and emerging Asia Pacific markets."
With over 23 years of experience in technology and the data centre industry, Fong has built leadership teams from the ground up and is intimately involved in capital raising, strategy and corporate development, investments, construction and operations, sales and marketing, and human talent development.
With vast experience in regional leadership positions with top technology companies, Fong is now leading Empyrion DC to capitalise on the increased regional demand for digital infrastructure, with a specific focus on investing in technology to deliver state-of-the-art green data centres that are also well-equipped to handle AI workloads of the future.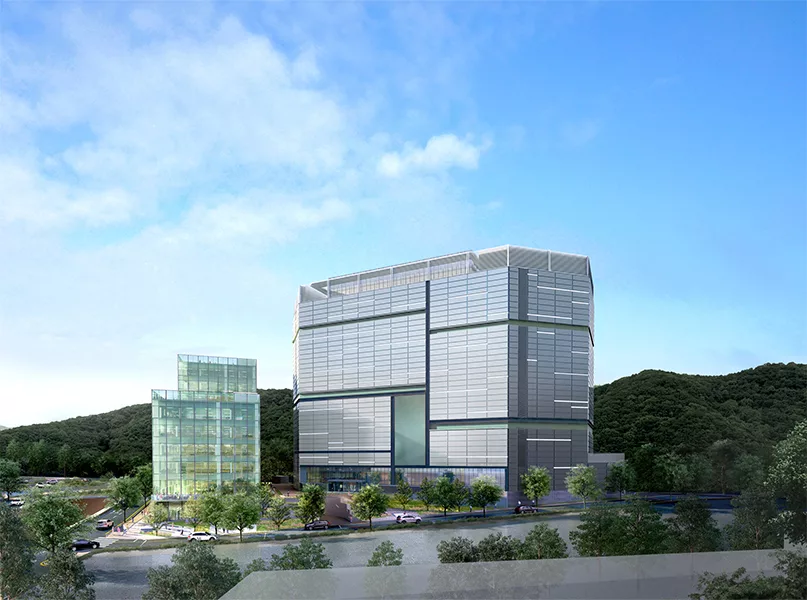 GREEN BY DESIGN, FUTURE-READY
Empyrion DC stands out from the crowded technology platform for myriad reasons, one of which is the "Green by Design" model that has been built into the DNA of the company since its inception.
"We pride ourselves on being Green by Design, where we adopt environmental, social, and governance (ESG) considerations and integrate them into everything we do. There is a key focus on efficiency, reduced power usage effectiveness (PUE), and water usage effectiveness (WUE) right from project inception," expands Fong.
"Due to AI, we are seeing rack densities increase from a standard four to six kilowatts (kW) per rack to 20 kW per rack. This necessitates a change in cooling technology to support higher-density workloads that need to be energy and water-efficient for future IT workloads."
Being sustainable is more critical than ever in today's climate. Empyrion DC has been investing into technologies such as the use of advanced cooling systems, high efficiency building integrated photovoltaic panels (BIPV), and exterior plant walls on its facade that reduce ambient temperature within its facility.
In an attempt to measure ESG effectiveness, each successive generation of the company's green data centres has also been working towards reducing carbon emissions over the market average and ensuring energy usage efficiency with a target PUE of 1.30 or less.
Empyrion DC also ensures that it attains local and globally recognised certifications accredited by industry bodies such as the International Standards Organisation and Uptime Institute as a benchmark against industry leading practices.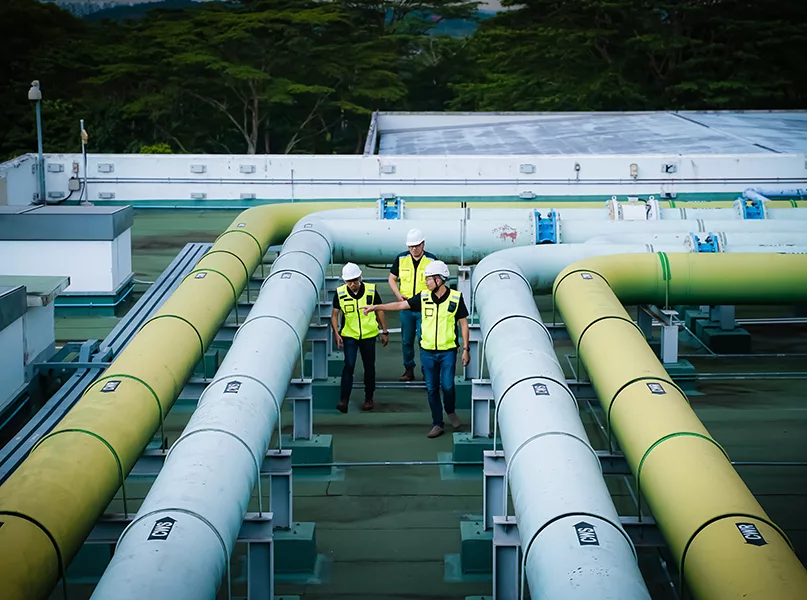 WHY EMPYRION DC?
"We are a portfolio company of Seraya Partners, an Asia infrastructure fund that invests in digital infrastructure and energy transition companies," notes Fong.
This ability to work with sister platforms in energy transition to achieve net zero targets allows a cross-synergy that offers opportunities other companies are unable to compete with.
Leveraging its superior local knowledge and partner networks, Empyrion DC acquires and develops projects in key locations, with a hyper-focus on high-growth Asian cities with strong demand but limited land and power.
"It's all about being relevant and right sized for the markets that we enter into, with an eye on understanding our customers' needs and being able to offer flexible solutions to partner them in their digital transformation journey."
Specifically, Empyrion DC's bespoke solutions range from 100 kW to multiple megawatts (MW), including the engineering ability to design for high-density workloads and the local knowledge to optimally support each customer's scale-up across the region.
This is all alongside the company's on-demand technical resources to perform a variety of onsite 24/7 IT infrastructure-related tasks to ensure that customers' systems are continually up and running.
The strong implementation capabilities of Empyrion DC enables it to easily and comprehensively meet the current upswing in demand in data centres in the Asia Pacific region, with the strongest demand growing in metros that have high internet penetration and rapid adoption of technologies such as 5G.
"It's all about being relevant and right sized for the markets that we enter into, with an eye on understanding our customers' needs and being able to offer flexible solutions to partner them in their digital transformation journey"

Mark Fong, CEO, Empyrion DC
WHAT THE FUTURE HOLDS
With the staggering growth of the data centre industry having no end in sight, ensuring the continuation of advancement and innovation is a necessity for businesses to thrive.
Empyrion DC has taken this into consideration and continues to emphasize the importance of hiring the best talent across Asia.
"We have grown to a team of more than 15 people in 12 months across three regional offices and are continuing to strengthen the team," says Fong.
"As a company, we are growing aggressively. We have established two assets in two extremely supply-tight Asian markets in less than two years. We are continuing to support customer growth throughout Asia Pacific and to expand into more developed and emerging markets with new data centre builds."
Empyrion DC currently has an existing Uptime Tier III-certified data centre, SG1 Dodid Data Centre, located in one of Asia Pacific's top data centre markets – Singapore. The company is currently constructing its second project, KR1 Gangnam Data Centre, in the business district of Gangnam in Seoul, South Korea, set to be ready for service in 2025.
"We are excited about our upcoming 40 MW KR1 project, which will welcome customers in 2025. It is the first new data centre project in the Gangnam district in the last decade and we are seeing strong demand. Its central location makes it an ideal place for hyperscale, enterprises, and network companies," expands Fong.
This nine-story, carrier-neutral data centre facility will install building integrated photovoltaic panels (BIPV) and will leverage in-house expertise in energy management to reduce its carbon footprint and attain world-class energy efficiency standards.
Empyrion DC's SG1 campus has already received the BCA-IMDA Green Mark (Platinum) Award for new data centres in recognition of its green efforts, and KR1 is being built with the same sustainability at the forefront to reduce its carbon footprint.
Looking ahead, Empyrion DC intends to actively explore a strong pipeline of projects and plans to develop or acquire more data centre facilities over the next three to five years to strengthen its position as a future-looking customer-relevant APAC data centre platform.
With global management expertise spanning decades of experience in building, operating, and delivering to hyperscale and enterprise requirements, it's no wonder that Empyrion DC is leading the way in technological advancement and the future of sustainability in data centres across Asia Pacific.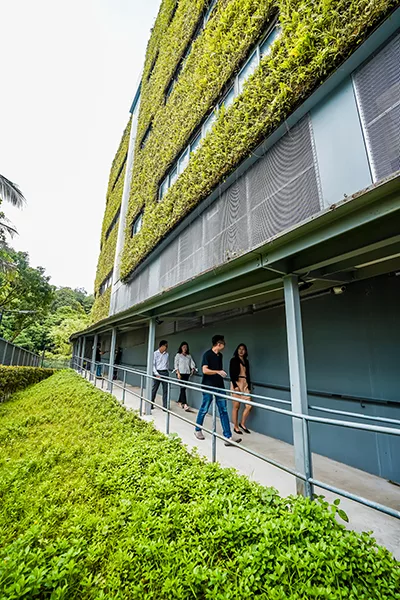 EMPYRION DC PARTNER