Much like the large, powerful hind legs of Australia's native animal, Kangaroo Island has a spring in its step. We talk projects and investments with Greg Georgopoulos, CEO of Kangaroo Island Council.
HOPPING WITH OPTIMISM
Kangaroo Island is more than a day-trip destination.
Affectionately known as nature's playground, there is an unmistakable sanctity about this sanctuary for unique wildlife and rugged beauty.
With crystal clear waters, breathtaking scenery and a laid-back lifestyle, many visitors take their time here to reconnect with nature, with each other, and to rediscover the things in life that really matter.
"Kangaroo Island welcomes up to 200,000 visitors each year, attracted by the amazing coastline, rock formations, many national parks, and rich abundance of wildlife," opens the CEO of Kangaroo Island Council (KIC), Greg Georgopoulos, who is considered a leader in corporate strategy by his peers and the local government sector.
Australia's third largest island is, perhaps unsurprisingly, home to more kangaroos (65,000) than full-time residents, of which there are in excess of just 5,000.
On this biodiverse natural paradise located 14 kilometres (km) from the South Australia (SA) mainland, KIC is responsible for the management of 1,100 km of unsealed roads and 250 km of sealed roads.
As well as coordinating community support projects, KIC is also a custodian of planning and development, with a view to constantly improving amenities, services and lifestyles on Kangaroo Island.
"The council has an ambition to maximise its revenue from rates, grants, and other sources of income to deliver services that the community values and needs," Georgopoulos says.
"We have great people who live within and care for the community, and go above and beyond to provide excellent service. Our vision is to have a confident and cohesive community, with a strengthening economy led by primary production and tourism."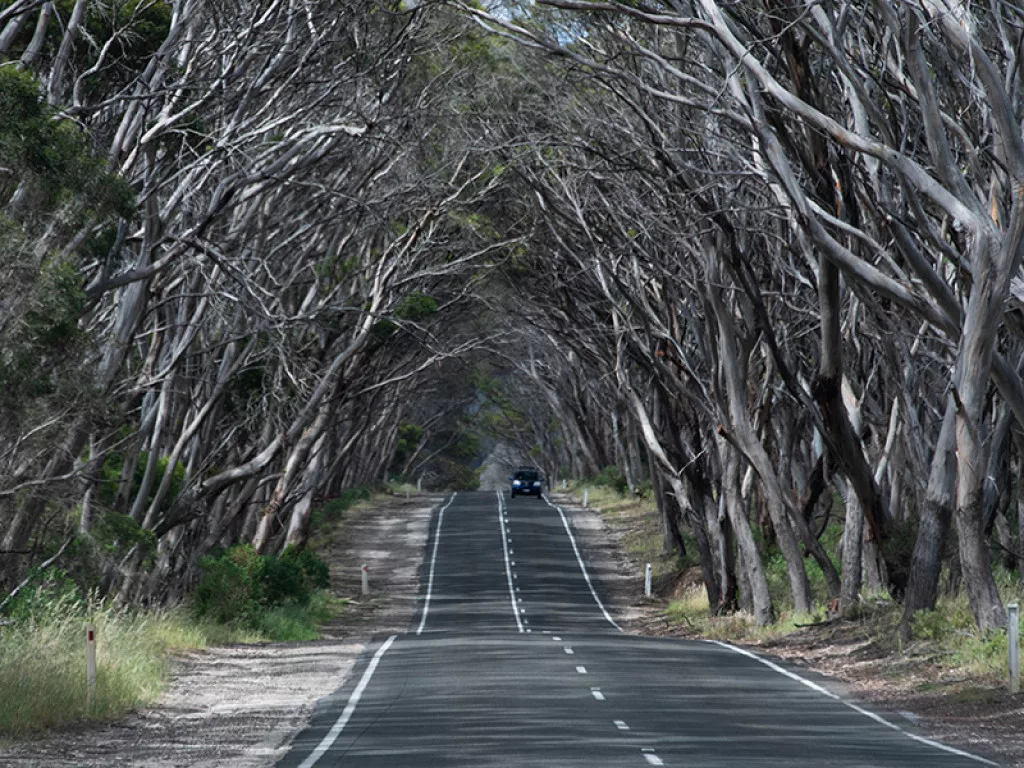 TOWN CENTRES PROJECT
KIC is committed to providing services to the community in the most cost-effective manner possible, while at the same time constructing and properly maintaining vital infrastructure for the benefit of existing and future generations.
Concerning the latter, Phase One of KIC's Town Centres project is underway, developed to support the well-established tourism economy and recent investments on the island.
Works commenced in March 2022 on four key township projects, which received a strong level of support during considerable community consultations last year.
Revitalising these townships, namely Kingscote, Penneshaw, American River, and Parndana, is critical to attract tourists and local consumers after the island's tourism and hospitality sectors suffered a significant downturn due to the COVID-19 pandemic.
"Providing services and improving the appearance of townships will broaden the tourism market, drive economic growth, and build resilient regional communities into the future," outlines Georgopoulos.
The project will also assist KIC in attracting new investment, encouraging businesses to Kangaroo Island, and creating new job opportunities and career pathways for young people through the activation of public spaces.
KIC has applied for funding for Phase Two of the Town Centres Project through Round Six of the Australian government's Building Better Regions Fund (BBRF).
"Phase Two will build on significant investment in the private and public sector following COVID-19 and bushfires on the island, in order to attract further investment and economic activity," Georgopoulos adds.
Kangaroo Island was ravaged by bushfires late in 2019, the largest in the island's recorded history, causing many homes, businesses and habitats to be destroyed.
The Kangaroo Island Mayoral Bushfire Relief and Recovery Fund raised almost $6 million for those affected, and an ambitious programme of capital renewal is now underway following the devastation of the bushfires.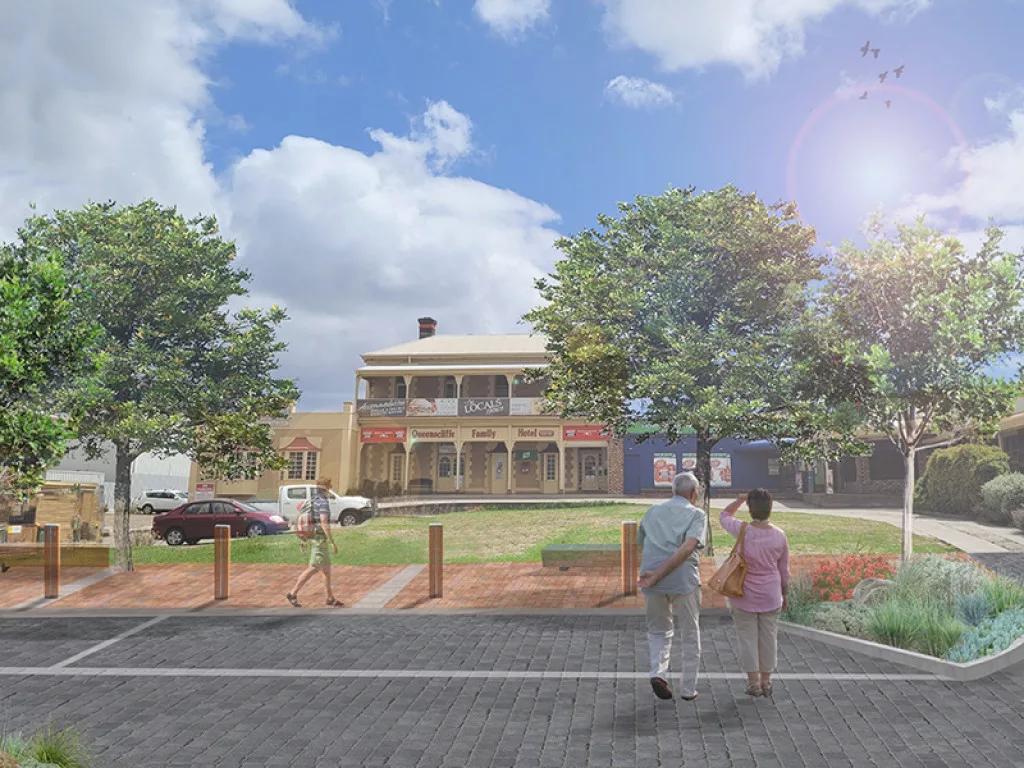 IMPROVED INFRASTRUCTURE
Further diversifying the local economy and creating much-needed local jobs is Kangaroo Island's new $70 million desalination plant, which will effectively waterproof the island.
Reducing its vulnerability to drought, the plant will meet Kangaroo Island's current project water demand, and opens the door for local industry sectors to explore how they can use water infrastructure to diversify their businesses and contribute more to the island's economy.
KIC has also secured funding in partnership with Telstra to be invested in world-class communication networks, which are essential for economic growth and development throughout the region.
"Improved mobile coverage and connectivity will provide regional residents and business owners with access to mobile data and the power of the internet of things (IoT), which has, for example, been shown to increase agricultural productivity by 20 percent," Georgopoulos tells us.
"Additionally, it will provide improved infrastructure for key industries such as health and education, as well as government and tourism services," he continues.
Residents, visitors and businesses will also soon benefit from a more reliable and resilient communication thanks to a $2.6 million grant to build open-access towers, set to be completed by mid-to-late 2022.
Conscious of mobile blackspots and the anxiety they can cause, KIC welcomes any opportunity to increase Kangaroo Island's telecommunications capacity, which communities rely on for their work, children's education, everyday life, and is particularly evident when keeping people safe during natural disasters or emergencies.
The initiative is designed to build critical infrastructure and technology to significantly improve Kangaroo Island's emergency response capabilities, and an open-access fixed wireless network will enable fail-safe communication in the event of a natural disaster, as well as a real and viable alternative should there be fibre or cable outages.
As the towers are openly accessible, it means that residents and visitors don't have to rely on one single provider or type of communication technology, which all adds up to a more robust network built for everyday use and to deal with crises.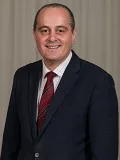 Providing services and improving the appearance of townships will broaden the tourism market, drive economic growth, and build resilient regional communities into the future"

Greg Georgopoulos, CEO, Kangaroo Island Council
ATTRACTING INVESTMENT
Meanwhile, the development of a new 18-hole, links-style golf course resort has been proposed on the Dudley Peninsula, complete with practice facilities, a clubhouse, tourist accommodation lodges, and residential housing.
It is anticipated that more than 50 new jobs could be generated by the proposal, accounting for some two percent of Kangaroo Island's employment market and a tenth of tourism employment, which could see the project become one of the largest tourism employers on the island.
It comes as KIC looks to attract more investment from around the globe with new projects, keen to work with interested parties on land and urban development initiatives, new business opportunities, and events that drive visitation.
"A new international-standard golf course is being planned, which will open a new market of tourism," Georgopoulos states.
"The council is working closely with SA Tourism on initiatives that will drive more visitors to the island. There is also a new advertising campaign through the Kangaroo Island Tourism Alliance (KITA) which is close to being unveiled and will spotlight the attributes and appeal of the island even more."
A major $10 million investment in the Kangaroo Island Hospital in Kingscote is also in the pipeline to improve healthcare on the island, with the delivery of up to 20 accommodation units for healthcare workers and medical students.
Along with upgrades to the island's one and only airport in Kingscote, restoring key marine facilities such as the native oyster reef will benefit the community, marine environment, and local economy.
By bringing shellfish reefs back from the brink of extinction, a better future will be created for both people and nature on the island, by creating jobs whilst also ensuring there's more fish, cleaner water, and greater opportunities for recreation and tourism as well as science and research.
With KIC actively pursuing more grant opportunities, Georgopoulos believes they can be a game-changer in delivering improved services and amenities on Kangaroo Island.
"This is a year of stabilisation, making sure we are on target with our long-term financial plan. The council will also continue its asset renewal programme by sealing, re-sealing, and making our large road network safer for local residents and tourists alike," he concludes.