As Swire Shipping navigates a milestone year, Alistair Skingley, Country Manager for Papua New Guinea and the Solomon Islands, reflects on the recent chapters of a proud 150-year history.
SESQUICENTENARY OF SHIPPING
"Swire Shipping is incredibly proud to reach our 150th anniversary. Our purpose is to enrich lives through connecting our customers and communities, and celebrations this year have focused on the communities we operate in and deepening relationships with our key customers and partners."
2022 marks an important milestone for Swire Shipping, commemorating 150 years of operations in Asia-Pacific and globally.
Since 1872, the company has been committed to achieving shipping and supply chain efficiencies for customers and facilitating regional trade, through innovations in its land and ocean service offerings. Swire Shipping's stated purpose in recent years has evolved to enriching lives through connecting customers and communities over the world.
"We take this purpose very seriously," affirms Alistair Skingley, Country Manager for Papua New Guinea (PNG) and the Solomon Islands.
"I think the longevity of the business, in part, is what differentiates Swire Shipping. We must be doing something right to still be here 150 years later! We are proud of our heritage and live that through our values of integrity, endeavour, excellence, humility, teamwork, and continuity."
These values, and the Swire Group motto Esse Quam Videri (to be rather than to seem to be), define the identity, ethos, and corporate culture of Swire Shipping, and govern the company's endeavours to this day.
As the Swire group's oldest operating entity, Swire Shipping started out as The China Navigation Company (CNCo) on the banks of the Yangtze River, where it operated a modest fleet of Mississippi-style paddle steamers.
Then the brand name for all liner shipping services operated by CNCo, Swire Shipping was synonymous with providing sustainable liner shipping services in the Asia-Pacific markets.
In October 2021, CNCo in its entirety was renamed Swire Shipping as part of a wider exercise to streamline the two identities into a single brand, building on the well-established Swire Shipping name.
"We are a reputable company, with a strong presence in liner shipping in Asia-Pacific and increasingly in specialist project shipping and integrated logistics projects. Our experience over the years illustrates our adaptability and flexibility to innovate, and this has underpinned our commitment to invest in and deliver agile, best-in-class logistics experiences and new customer-centric services.
"Swire Shipping has been trading in PNG since the 1940s. This historical connection and continuity of service for over eight decades has resulted in strong, long-standing relationships, and those that we are building now are absolutely critical to our success in PNG," Skingley emphasises.
INTEGRATED LOGISTICS
Headquartered in Singapore, Swire Shipping is committed to facilitating trade between the Asian markets, the US, South Pacific and Europe, with more than 2,900 onshore and seafaring staff and offices spanning 34 locations.
"The core product of Swire Shipping is containerised and multipurpose high frequency liner services covering China and North Asia, Southeast Asia, Australia, New Zealand, and the US, into and around the Pacific," Skingley tells us.
"These regions are covered with direct calls using geared vessels of between 1,300 and 2,750 TEU capacity. We are building our transpacific capacity to meet growing Asian and US demand."
Swire Shipping operates 16 liner services for the transportation of containerised, refrigerated, breakbulk, heavy lift, project and mini-bulk cargoes.
Specialist shipping services are offered to the energy, resources, and infrastructure sectors in the project shipping market through Swire Projects, whose diverse marine solutions include project parcelling, turnkey projects, early works infrastructure, and transport engineering.
"In October 2020, Swire Projects was established as a business unit of Swire Shipping to provide specialist shipping solutions to industrial clients in energy, resources and infrastructure projects worldwide," says Skingley.
"This is a growing area of our business, and we are looking to leverage this capability for upcoming LNG and resource sector projects in PNG."
The company has also ventured into land-side logistics, such as customs clearance, inland transportation services and cargo management solutions, through the launch of its Integrated Logistics business unit in July 2021.
Supplementing the company's shipping services, this integrated logistics arm provides a truly "one-stop-shop" offering and door-to-door solutions for customers.
"The Integrated Logistics business unit was created to further serve our customers door-to-door, offer them a single point of contact, and assure them that their cargo is in our care throughout the supply chain," Skingley outlines.
"With Swire Shipping's Integrated Logistics business, we are offering a product that is currently not available anywhere else in PNG by reducing the points of contact, simplifying the shipping solution, and generating efficiencies.
"Project logistics will become more relevant as a number of projects such as Papua LNG, Wafi Golpu, Porgera, and others gain momentum. Finding bespoke integrated logistics solutions to these challenging projects will become key to the development of our Integrated Logistics business; we are well placed to offer these solutions," he continues.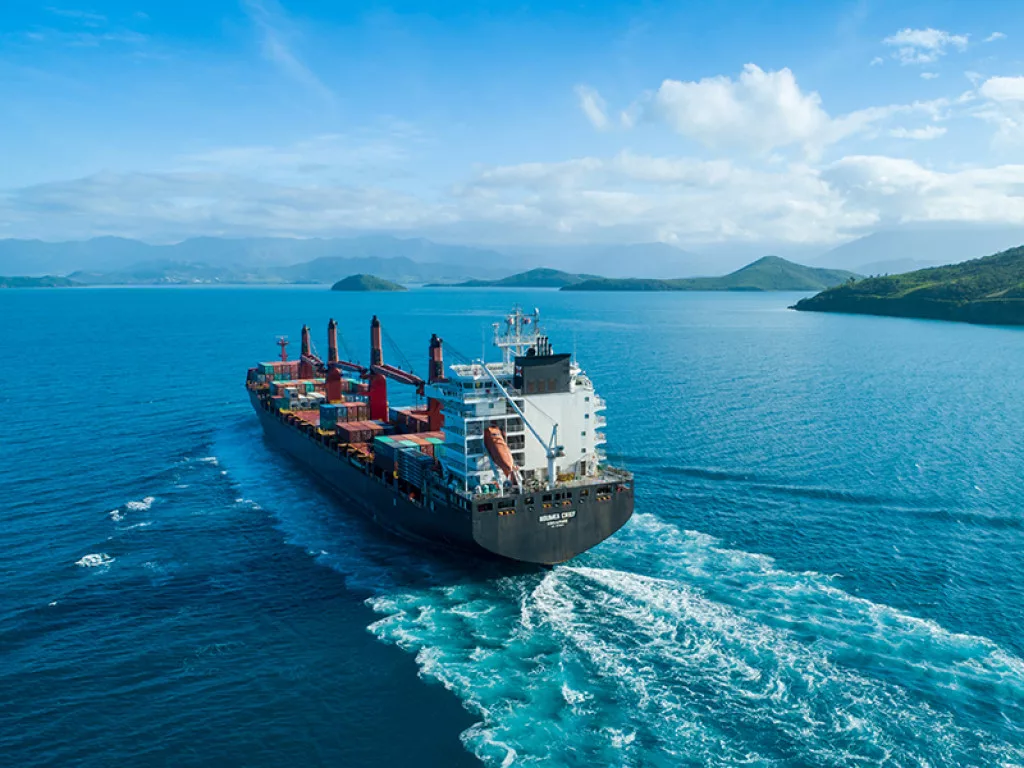 DIGITAL JOURNEY
To support all of these services, Swire Shipping is growing its digital capacity by building an ecosystem of solutions focused on enhancing the customer journey.
"Our e-commerce channel provides a one-stop workbench for customers to build their unique experience with us.
"It is a single dashboard environment that offers a window to their engagement with Swire Shipping, whether that be submitting quotes, searching for prices or schedules, requesting and amending bookings, submitting documentation, procuring additional land-side services, or proactively receiving tracking updates on shipments," explains Skingley.
Further supporting the customer's digital journey, internal workflows at Swire Shipping are being digitalised to improve transparency, particularly in terms of booking confirmation response times and visibility into the status of containers from origin to destination.
"As we progress on our digital journey, we aim to provide a fully online end-to-end experience, and a seamless online-to-offline experience for our customers to appreciate the Swire Shipping difference."
Skingley notes that fast-tracking Swire Shipping's digital journey helped the company to successfully navigate the COVID-19 pandemic and develop as a business.
Swire Shipping responded swiftly to the challenges presented by the pandemic, which necessitated clear procedures on ship-shore interactions that were essential due to the heightened risk factors involved.
"It became evident that the 'norm' for supply chain businesses was not fit for purpose in an environment where physical contact was not possible," he accepts.
"Video conferencing became our primary method of communication, and remote working became the new normal."
Shipping in the Pacific Islands prior to the COVID-19 pandemic still relied heavily on paper exchanges and person-to-person contact. Swire Shipping took the initiative, however, to develop procedures to greatly minimise the spread from ship to shore, or vice versa, whilst maintaining vital shipping services.
The Contactless Port Call protocol was rapidly drafted in consultation with the Fleet Management team and key local offices, who localised the requirements before securing endorsement from local stakeholders and authorities.
Contactless Port Calls were introduced in PNG and Fiji, key locations in the Swire Shipping network.
"We adopted Contactless Port Calls, having worked with authorities to fast-track electronic data exchange and minimise the spread of COVID-19 between crew and land-side workers; this was the only way to maintain the supply chain," Skingley informs us.
"As we slowly return to normal after the pandemic, it's remarkable to think back to the disruption it caused around the world, but equally how resourceful shipping and associated industries became to overcome the challenge. It's no surprise that many of these solutions remain, such as video conferencing, flexible working, and Contactless Port Calls."
At the start of the COVID-19 pandemic, it became very apparent to shipping industry stakeholders that cooperation and positive engagement was necessary to ensure the supply chain remained intact.
Crucially, Swire Shipping was in a unique position to work closely with statutory bodies, vendors, and customers to ensure supply chain continuity.
RESPONDING TO FEEDBACK
Storage solutions, particularly mobile and flexible options, are limited in PNG and feedback from Swire Shipping customers supports this.
In response, the company launched a new container sales and leasing unit in January 2022. It has been well received, and is rapidly establishing a presence in the market covering the needs of businesses large and small, as well as government-owned enterprises.
"Whilst the initial focus has been on the sale of older containers, it is very apparent that there is an appetite in PNG for new containers for specific projects, and to cover local leasing demands," observes Skingley.
Container sales and leases have exceeded Swire Shipping's expectations to date, and as a result it is progressing to Phase 2 of the project early.
"Phase 2 requires a dedicated depot facility and self-storage park in Port Moresby. The facility will not only give our sales and leasing unit the ability to upgrade and modify containers, but also undertake storage, handling, and minor repairs or upgrades to other shipping lines where required.
"The supply and distribution of container spare parts is another complementary business opportunity that the depot could introduce – all parts are currently sourced from overseas on an ad hoc basis," Skingley says.
"With our new Integrated Logistics business unit, we are offering a product that is currently not available anywhere else in PNG"

Alistair Skingley, Country Manager for Papua New Guinea and the Solomon Islands
DRIVEN BY COMMUNITIES
A far cry from his hometown in the UK, it was the opportunity to experience different cultures around the world that enticed Skingley to first enter the shipping industry in 1982, when he joined Shell Tankers UK as a deck cadet. Today, the sector is more exciting than ever, at a time of unprecedented prosperity and growth.
"This presents opportunities for those within the shipping industry to generate positive returns on the investments they've made over the last 20 years, restoring shareholder value and credibility for investors," he explains.
"Of course, there needs to be a balance between profitability and ensuring supply chain continuity. This is especially the case in geographies where the affordability of consumer goods is critical, and Swire Shipping serves communities in the Pacific where this is particularly relevant."
The communities in which Swire Shipping operates are at the heart of the company and its 150th anniversary celebrations. Beyond providing supply chain solutions, Swire Shipping focuses on the needs of the communities it is part of.
"At our head office, we have a team dedicated to sustainability and corporate social responsibility (CSR), and they drive our strategy," Skingley shares.
"In PNG, we are in the process of creating a Sustainability Management role, which will enact this strategy to really add maximum value to our CSR efforts."
Last year, Swire Shipping was involved in several projects in PNG. For instance, a number of gowns, masks and gloves were donated to hospitals around Port Moresby, Lae, Kimbe and Rabaul, whilst a 40' high cube reefer was lent to the Port Moresby General Hospital to provide additional capacity during the COVID-19 pandemic.
On a pro bono basis, Swire Shipping helped to ship medical oxygen containers from Auckland to Lae, and supported HEAPS International Foundation with shipping donations to remote village schools in the East Sepik Province of PNG. The donations included support for COVID-19 education and protection, improved sanitary conditions, and remote school classroom furniture.
The company was also asked by the main hospitals in Port Moresby and Lae to supply refrigerated containers to assist with the processing of fatalities.
"With thanks to the National Maritime Safety Authority (NMSA), PNG Ports Corporation (PNGPC), International Container Services (ICTSI), Pactow, and Consort Express Lines, this was a truly collaborative effort from all stakeholders," acknowledges Skingley.
"We also sponsored netball items for indigenous women from six Motu Koitabu villages in Moresby South who were taking part in the 2021 Moresby South – Motu Koitabu Netball Tournament. Swire Shipping is committed to the community, and we are very pleased to support a platform for the women of Motu Koitabu to showcase their sporting talent."
Elsewhere in PNG, Swire Shipping is a major sponsor of the Lae Fest 2022 community engagement project, and continues to sponsor the position of Child Protection Officer (CPO) for Eastern Highland Family Voice (EHFV), recognised as a leading NGO in the country working on issues of family and sexual violence.
EHFV runs a range of education programmes for families and communities, and provides direct support to children. Keeping kids safe in PNG's Eastern Highlands, the CPO position focuses on safeguarding children at risk, such as those with a disability or in danger of violence and abuse.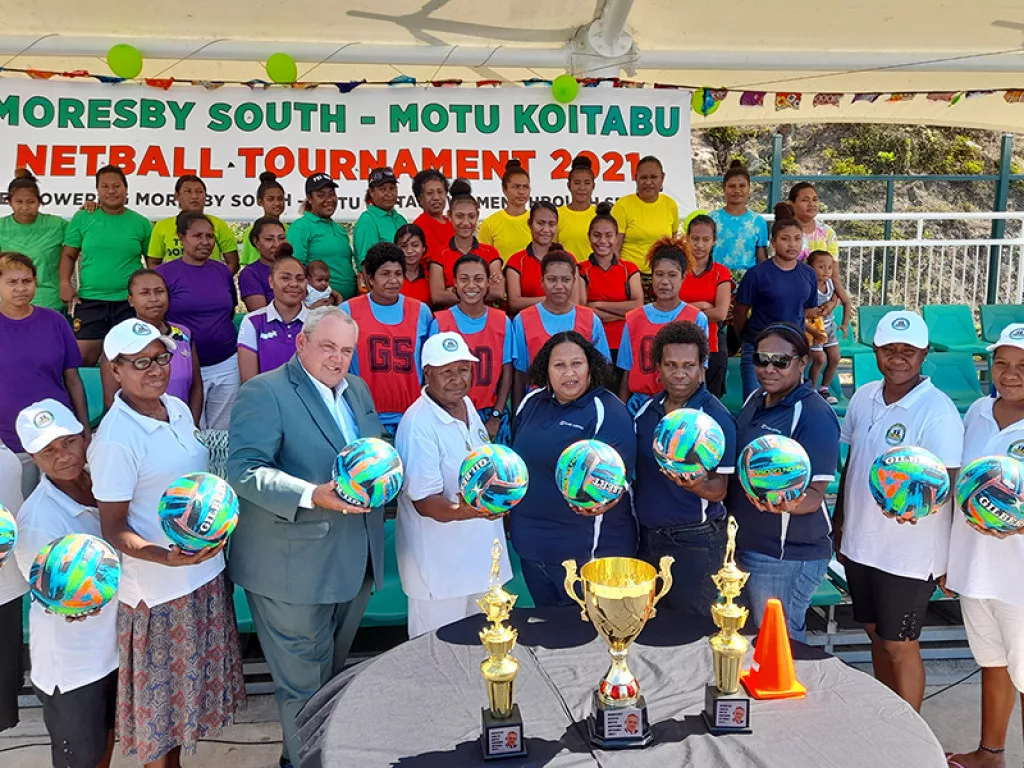 THE NEXT 150 YEARS
Strong organisational governance is key to operating a socially responsible organisation, and it is imperative for Swire Shipping to act with probity, transparency, and accountability to achieve its long-term objectives.
"Swire Shipping will continue to ensure that we retain a key focus on our activities, both commercially and operationally in the Pacific, with the aim to save our customers' time," says Skingley.
Likewise, safety remains a key priority for the business, as it strives to create a strong safety culture onboard, onshore, and land-side. In 2021, Swire Shipping launched its updated safety strategy – to be a leading organisation that provides sustainable safety excellence – supported by three programmes and a 2025 roadmap to roll the strategy out to 25 stevedoring companies.
For the next 150 years, sustainability will also take centre stage.
"Decarbonisation will continue to be a priority for Swire Shipping. Last year, we announced our commitment to reduce our greenhouse gas footprint to net zero by 2050.
"Swire Shipping serves many communities in the Pacific that are directly impacted by global warming, and with many at risk of disappearing, we must take action to drive change," asserts Skingley.
It also reflects a wider commitment to sustainability across the Swire group. In October 2021, John Swire & Sons Limited, Swire Shipping's parent company, and the Mærsk Mc-Kinney Møller Center for Zero Carbon Shipping signed a partnership agreement committing to a long-term strategic collaboration around the development of safe and sustainable decarbonisation solutions for the maritime industry.
To support all of the above, Swire Shipping needs to ensure that it fosters a healthy, inclusive, and supportive culture for its people.
"Our diversity, equity and inclusion strategy underpins everything that we do. We will offer equal opportunities and build a talent pipeline for the sustainability of the business."