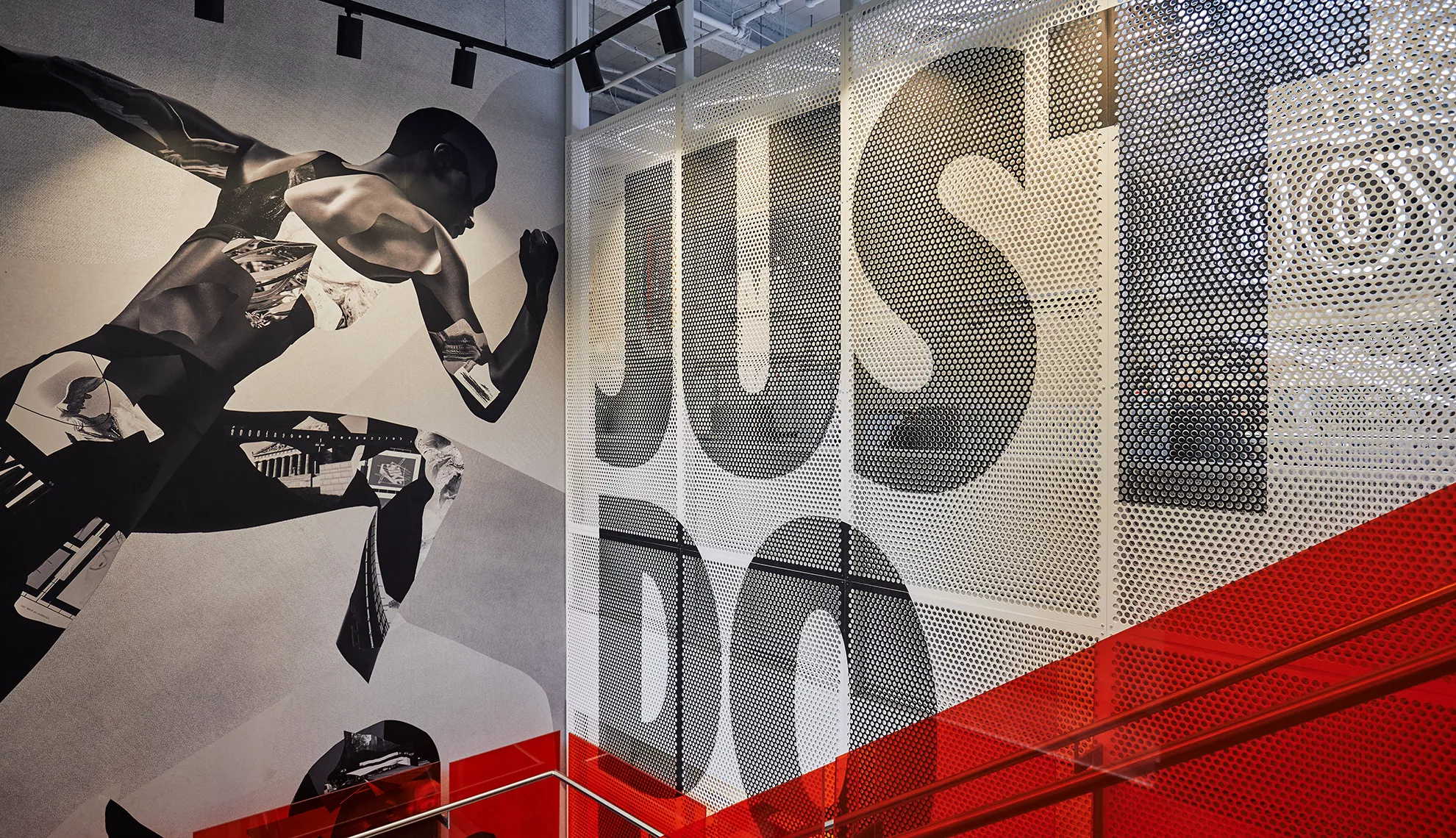 Ramping up the Retail Experience
Through its NIKE, TOMS and Timbuk2 brands, Australia's Retail Prodigy Group is creating an engaging and seamless customer experience across multiple channels, a must in the modern retail world.
Writer: Tom Wadlow  |  Project Manager: Josh Hyland
NIKE needs no introduction. Recognised as the most powerful apparel brand in the world, its value increased by some 16 percent in 2019 to US$32.4 billion.
The iconic sportswear giant is constantly putting itself in front of consumers – last year's Dream Crazy advert featuring Colin Kaepernick sparked a social media backlash in the US with some customers going as far as to burn their NIKE products.
However, albeit controversial, sales actually increased the following weekend, while last year's Oscars' ceremony saw the premiere of the follow-up Dream Crazier, a celebration of inspirational female athletes.
Indeed, NIKE is a brand synonymous with inspiration and opportunity, not least for those who work for it.
In 2011 it provided Stephen Younane the chance to co-found his own retail enterprise in the form of Retail Prodigy Group (RPG), the firm now employing 700 people across his home country Australia and neighbouring New Zealand.
"The forming of RPG was inspired by the opportunity to partner with NIKE on its direct to consumer growth strategy as the master retail franchisee across Australia and NZ," recalls Younane, now serving as the organisation's CEO.
"It wasn't an easy decision to leave the security of the corporate world and start a private venture, but the opportunity to utilise my NIKE experience together with my retail experience was too good an opportunity to let go. RPG provided me with the platform to bring together my passion for retail and NIKE."
Younane is an industry veteran of more than 30 years, working through the ranks of Aussie department store giant Myer before holding senior positions at Jeanswest, Luxottica and NIKE.
"Retail is an exciting career that provides challenges across the full spectrum of business and people management." Younane adds. "I am grateful for the opportunities that the industry has given me and I hope that RPG can also inspire young retailers to pursue a career in the sector."
The ultimate customer experience
RPG operates 47 NIKE stores across the ANZ region and acts as distributor for shoe brand TOMS and bag specialist Timbuk2, respectively managing four and two stores in Australia as well as their ecommerce and wholesale operations.
Last year saw a major push with NIKE. A new NIKE Store was opened in the Australian capital Canberra, while RPG refurbished and expanded two stores in Melbourne, one in Highpoint Shopping Centre and the other in Melbourne Central Shopping Centre.
"The opportunity to expand the footprint of our stores provides an enhanced customer experience through a wider product assortment, enhanced services and elevated visual merchandising," Younane explains. "Early indications would suggest that bigger stores in A-grade malls are having some success and will influence our store network planning in the coming years."
The recent refurbishment of RPG's first NIKE Store, in Melbourne Central Shopping Centre, is proving the CEO's point.
It has been a huge project. In 2011 it occupied 430 square metres on a single level, whereas today it spans 630 square metres over two floors, a growth of just under 50 percent.
The flagship site in Melbourne is also the first and only store in Australia to offer NIKE ByYou, a service that allows customers to personalise their NIKE sneakers and apparel by printing and engraving their chosen initials or phrase on items, with coloured laces also available on footwear.
"In addition to the NIKE By You service, the store features a 35 percent bigger footwear offering with 115 different sneaker silhouettes, including an increased NIKE Air Jordan offering and exclusive NIKE sneaker collaborations," adds Younane.
"The store also houses a strong women's apparel collection with more than 50 bra and tight options, including a one-to-one bra fitting and styling service, and an increased focus on other forms of sport, such as yoga, pilates and dance."
The CEO is determined to continue using the Melbourne Central store as a hub for customer experience innovation – it is already a flagship operation, its staff also playing a critical role in delivering the best of the NIKE brand to consumers.
"At RPG we have five core values: care, coach, energy, accountability and innovation," Younane continues.
"Under our core value of coach, we take training and development seriously. We need to build a learning culture as we are committed to our company purpose of creating the ultimate customer experience. Coaching is all about inspiring our teammates to achieve their personal best."
Here, the company approaches training and development through a multitude of channels. These include an e-learning platform which contains programmes suitable for every one of RPG's 700 employees, from sales specialists to store managers. It also acts as a portal for brand updates and product information.
Face to face interaction is equally valued, Younane highlighting the importance of various workshops covering service, seasonal product and management and leadership training.
"The biggest event we run each year is our annual conference, where all of our store managers across Australia and New Zealand come to Melbourne for three days of learning, celebrating and planning," the CEO reveals. "This is the largest and most exciting event for me personally as I get the opportunity to engage with my team in one place for three days. It is very inspiring."
Multi-brand, multichannel
Away from customer service in-store, another extension of the consumer experience is, of course, online.
Younane, although stating that RPG is in the early stages of developing ecommerce as a key channel across its brands, recognises its importance in delivering the aforementioned ultimate customer experience.
As distributor for TOMS and Timbuk2, the organisation is working towards a seamless integration of physical and online retail, with major focus areas being click and collect, reserve online and buy in store, and ship from store offerings.
The results have been impressive off what has been a relatively low ecommerce investment to date, the CEO identifying 2020 as the year to drive this channel forwards with greater financial resources.
"Over the past 18 months we have achieved a great deal in launching both TOMS and Timbuk2 in Australia," Younane states proudly. "The strategy was focused on a digital-first direct to consumer model. After the launch of the two websites, we quickly followed up with the opening of stores across Melbourne.
"Opening in our hometown of Melbourne allows us to be hands-on and stay connected to our store managers, and embrace new learnings as we build the model and plan for expansion across other cities, namely Sydney and Brisbane.
"Brand awareness via social marketing is our biggest opportunity to drive traffic to both our stores and online. We are also working on our CRM strategy to build our customer database together with driving customer engagement and loyalty."
New brands are also on the horizon, the success of NIKE, TOMS and Timbuk2 providing an ideal template from which to take on a greater portfolio. The CEO will not sign up to new ventures without due diligence, however, Younane admitting that he is a stickler for detail.
"We look for brands that are authentic, distinctive and scalable across multiple channels," he says.
"There doesn't seem to be a shortage of opportunities, but we are a little fussy. We are looking to diversify with brands, categories and channels to market, but retail will always be in our DNA. We are currently exploring several exciting opportunities and expect to make some announcements in the next six months."
Multichannel growth of new and existing brands is one of three major objectives for the year ahead, the second revolving around strengthening RPG's customer-focussed ethos through attracting and developing talented individuals seeking a career in retail.
The final goal carries more of a philanthropic focus, a wider societal remit for RPG that Younane outlines in his concluding statements.
"I want us to continue looking for more ways to give and contribute to a better world," he says. "An emerging trend in 2020 will be in the area of social responsibility.
"Customers will move from appreciating to expecting and maybe even demanding that brands are doing good for people and the planet. Purpose-led brands that focus on giving will have a differentiated and competitive market position. Customers and employees will choose a brand that gives over a brand that doesn't."
VIEW Retail Prodigy Group BROCHURE