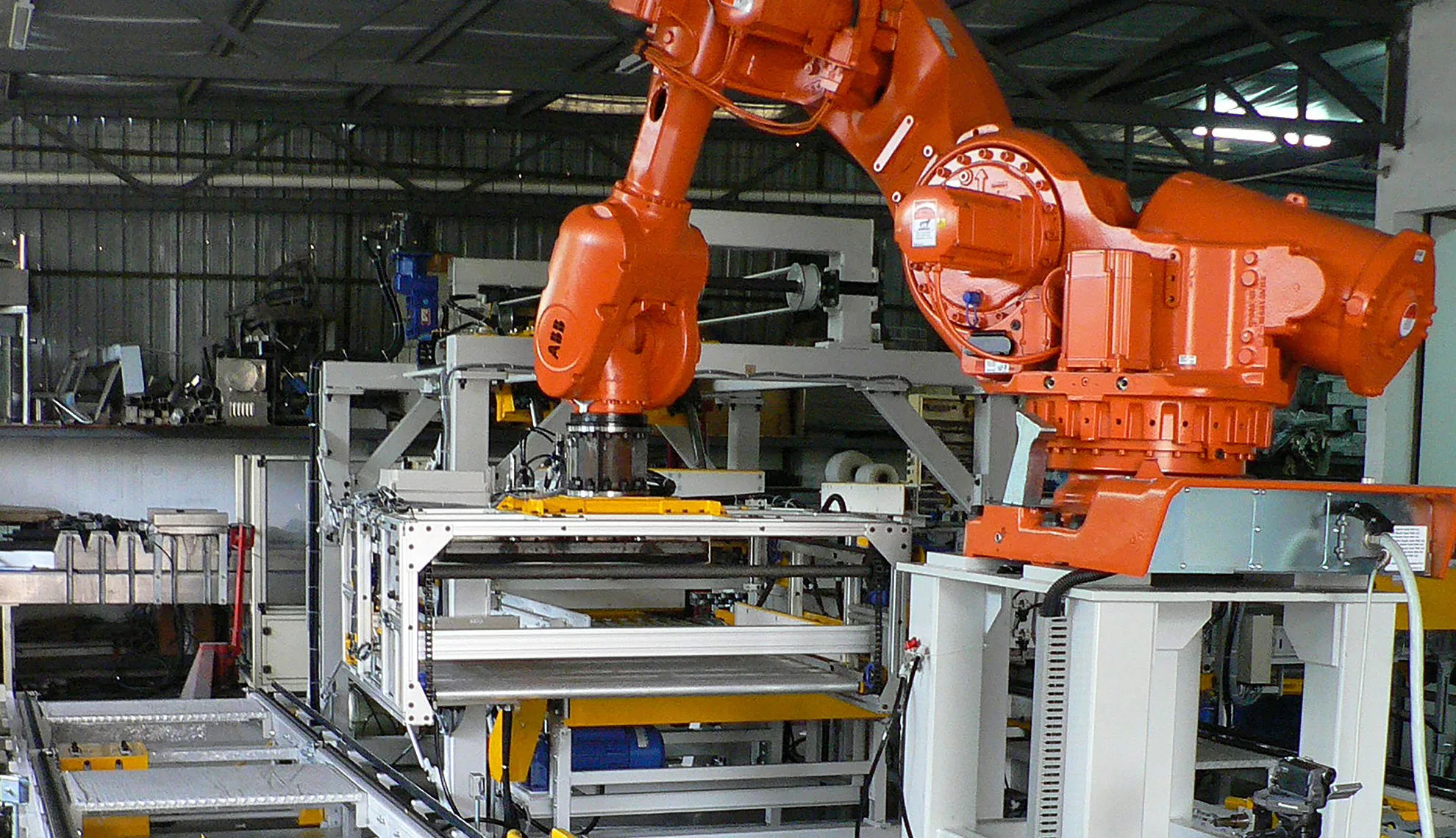 Champions of Change
Embracing the innovations provided by industry 4.0 technologies, CHENG HUA Engineering Works is successfully meeting the demand for sophisticated materials handling solutions the world over
Writer: Jonathan Dyble | Project Manager: Vivek Valmiki
"The world is in the midst of the fourth industrial revolution where automation and robotics, computers and IoT are all converging to create a new cyber-physical environment.
"Materials handling technology is at the helm of this revolution – infusing AI, machine learning, vision systems together with advanced system automation. It will lead the manufacturing and warehousing industry into a new era of decentralised, network intelligence, advanced robotics and self-organised processes, paving the way for giant steps forward in efficiency, flexibility and productivity.
"At the same time, the explosion of ecommerce and the rapid evolution of consumer demands for same day delivery, and the competition-pressure to lower the cost of logistics – 'The Amazon Effect' – to manage and handle very high volume throughput and high numbers of stock keeping units is pushing retailers, manufacturers and logistics providers alike to automation as their key saviour – to adapt or die!"
Lim Chee Keong (CK) has spent the past three and a half decades helping companies to adapt with cutting-edge technologies.
Having graduated with a mechanical engineering degree in 1983, he joined his father's Malaysian business, CHENG HUA Engineering Works Sdn. Bhd., which at that time had begun to capitalise on a growth in foreign investment brought about by the country's Look East Policy – a national strategy to transform Malaysia into a centre of service and technological excellence.
Opting to expose itself to the internationalism that ensued, the firm was able to embrace global best practices, ethics and values in its early years, becoming one of the region's leading suppliers of conveyor systems by the turn of the millennium.
"The influx of foreign entities experienced during the 1980s and 1990s led to increased demands for local engineering services and factory automation," CK, now CHENG HUA's Chief Executive Officer, explains.
"Materials handling equipment became popular solutions for assembly lines and warehouses to consistently deliver high quality, accuracy and productivity, and we engaged with a wide base of Japanese companies to provide them with engineering support."
"In doing so, we developed deep bonds, trust and respect with our customers. And when they expanded their reach across Southeast Asia, it was CHENG HUA's equipment that was chosen and exported to their overseas plants."
Two decades on, the organisation looks somewhat different compared to its startup years.
Its competencies have grown to include fabrication and assembly installation, mechanical engineering design, electric engineering and controls and complete project management. And it has taken on new challenges in the process, proactively adapting and evolving in line with new opportunities and changes in the market.
"In the late 2000s, when Malaysia launched its national car plant project, we saw good-fit opportunities in our capabilities to deliver on automotive projects," CK reveals.
"We worked with global brand names such as Toyota, Hino, Honda, Nissan, Mitsubishi, General Motors, Daihatsu and Suzuki. These, in turn, provide us with strong credentials which won us recommendations and connections to break into tyre manufacturers."
Capitalising on these open doors and windows of opportunity, the enterprise now serves seven of the world's top 10 tyre manufacturers, with its integrated materials handling technologies.
The CHENG HUA way
Indeed, as is described by CK in the opening quote, these technologies have become a crucial part of socioeconomic ecosystems and key pillars of the ecommerce market – a global industry amounting to $3.53 trillion
in 2019.
Today, CHENG HUA plays a crucial role in meeting the demand for sophisticated materials handling solutions, having completed more than 3,000 installations in Asia Pacific, the Middle East, Africa, Europe, the Americas and Australia.
"We've achieved a lot in the 50 years since our inception," CK affirms, calling upon some particular highlights of this vast portfolio.
"Having been awarded the Prime Minister's Product Excellence Award and been ranked in the top five of Malaysia's Enterprise 50 award during our entrepreneurial years, we also became the first Malaysian company to penetrate into the Japanese market in the 1990s, exporting two advanced assembly lines to PANASONIC for their plant expansion into plasma technology televisions.
"In the early 2000s, competing against a world-class pool of material handling suppliers, we won a major automotive conveyor project to supply Malaysia's automotive car plant
– a project that was most gratifying as no one at the outset believed it was possible."
In more recent times, the firm has commissioned an advanced logistics sortation and conveyor system for leading footwear and apparel company New Balance at its Taicang, China-based distribution centre; a centre operated under the Itochu Logistics Group.
Meanwhile, last year it also completed a full turnkey conveyor project for a German integrated bulk container company in Italy – a business that it has completed in excess of 15 plants for, spanning more than 10 countries.
This latest development, built on repeat business, particularly speaks to CHENG HUA's core ethos, focused on delivering great customer experience across each and every project by ensuring its core capabilities and competencies translate into quality, cost-effective solutions that bring critical impacts and values to its customers.
"Inherited from our Founder Mr Lim Koh Hua, we hold the strong belief that when customers trust us with their orders, we must honour these trusts by doing everything to execute excellence," CK reveals.
"We do this by providing unwavering support to all, remaining loyal to them in every sense and protecting their intellectual properties and business interests. This level of trust is rare and especially important in the Asian market."
It is for this reason that between 50 to 70 percent of CHENG HUA's annual sales typically comprise repeat contracts.
Effective investment
Further building on such numerous achievements and taking CHENG HUA to even greater heights will not be an easy task by any means. Yet a number of new developments underway at the business already suggest that it is headed in such a direction.
In the way of product development, for example, the company is looking to incorporate a new wave of state-of-the-art logistics technologies to its offering.
"We'll be expanding our successful sortation series, MegaSort, to better cater to low cost markets," CK explains.
"Meanwhile, bolstering our warehousing control software to meet changing demands and launching our new swivel wheel and cross belt sorters for high throughput are also current priorities.
"These are just some of our exciting developments in the pipeline. Together with our in-house digitisation implementation, we're expecting to see a vast opportunity to bring new innovations and further redefine market competitiveness."
Geographical expansion is also on the agenda. In India, the firm has opened a new office space as part of its 10-year local anniversary, and in China it is set to inaugurate a second manufacturing plant in Yangzhou, China.
Once complete, the latter of the two will double the business's production capacity, operating under an end-to-end (from ordering to manufacturing) model with higher degrees of agility.
"In Malaysia, we have also secured a new 10-acre plot of land to prepare for further growth," the CEO adds.
Capital investments aside, similar attention is equally paid to CHENG HUA's growing human resource base, the organisation recognising the value of coherent, effective training policies.
Its staffing focus is multi-fold; leadership development, career development and building an operating system within the organisation based on the concept from the best seller book, Four Disciplines of Execution.
"Four Disciplines of Execution is aimed at empowering our people at work," CK explains. "It includes achieving high clarity and focus in the deployment of our company's Wildly Important Goals (WIG); aligning and leveraging in lead measures to act on and then in a disciplined, weekly structured session, execute with cadence of accountability by all team members.
"All team members systematically commit to overcoming challenges and problem solving one bite at a time. The process has helped to discover and develop leaders within the organisation while achieving important strategic plans for the company."
Building an enviable workplace environment and culture comprises the fourth aspect of its development programme, the company acknowledging this as being fundamental to ensuring that its employees embrace CHENG HUA's customer-centric values.
And finally, retention packages are delivered in the form of performance driven bonuses and other benefits to bolster its offering to both new and existing staff.
"Our workforce recognise that our organisation is constantly going through change – change affects our business, and changes are happening in the economy and markets," CK reveals. "We're grateful of this, and realise our role in ensuring that the right people are in the right seats to drive the business forward in such an environment is critical."
Embracing the future
Indeed, the company's proactive acknowledgement of the increasingly digital 21st century environment will prove to be fruitful moving forward.
The coming decade is expected to experience a greater amount of digital change than the past century – a forecast that CK and his team are prepared to embrace and adapt to should it come to fruition.
"The ubiquitous adoption of robots and AI in the industry will change the landscape and create major disruption to the labour market in the industries where they are adopted," the Chief Exec explains. "These are part of the consequence of the industry 4.0 revolution, which is why we must continue to innovate and evolve, for our future to stay promising."
Combining these trends with a compound annual growth rate of 7.8 percent, the materials handling industry can only be described as a highly agile, highly competitive, highly pressurised environment.
"While I am confident that the industry will continue to expand, the potential of a global slowdown in the near term is imminent," he affirms, voicing the tone of a realist in his concluding statements.
"As the global economy slows down, I see consolidation will take place in the industry. Meanwhile, markets within Asia will simultaneously become more and more competitive with the emergence of new players from low cost countries like China and India.
"It's safe to say that it will be an exciting few years ahead – change is unavoidable in any direction."
VIEW Cheng Hua Engineering Works BROCHURE