The need for sustainable infrastructure development that benefits people and planet is ever-present. Seved Robin, CEO of Bouygues Construction Australia, highlights tunnels as an important urban construction solution.
TUNNELLING THE URBAN PATH
Australia is one of the most urbanised countries in the world.
More than two-thirds of Australians now live in one of the country's eight capital cities, with 40 percent of the population concentrated in Sydney and Melbourne alone. According to the Australian Bureau of Statistics, these two cities also had the greatest population growth in Australia between 2011 and 2021.
The COVID-19 pandemic saw regional areas grow at a faster rate for the first time in nearly three decades, however capital cities in Australia have historically grown faster than their respective rest-of-state areas.
"We are well positioned to deliver projects that address the diverse infrastructure requirements of Australia's metropolitan, urban and regional centres," says Seved Robin, CEO of Bouygues Construction Australia (BYCA).
Indeed, BYCA is strategically located at the very heart of urban Australia, with permanent offices in both Sydney and Melbourne.
Dedicated to providing world-class building, infrastructure and renewable energy facilities throughout Australia, BYCA is a wholly-owned subsidiary of Bouygues Construction, a global player with operations in more than 60 countries that has worked on some of the world's biggest projects.
With the support of a company that knows the industry and understands the associated opportunities, BYCA offers global expertise with a well-established local footprint, and has been able to pursue a variety of infrastructure projects.
"For over 25 years, we have been committed to the infrastructure market in Australia and have delivered a wide range of nation-shaping projects," outlines Seved, who himself has 23 years of international experience with BYCA in delivering major civil construction and engineering projects covering tunnels, bridges, marine works, airports and roads.
"We are a trusted construction company, known for our thorough understanding of the infrastructure landscape in Australia. We are focused on risk management, which on large and complex projects is key. We strive to "engineer" solutions through our construction methods and design to overcome project issues and deliver on time to our clients."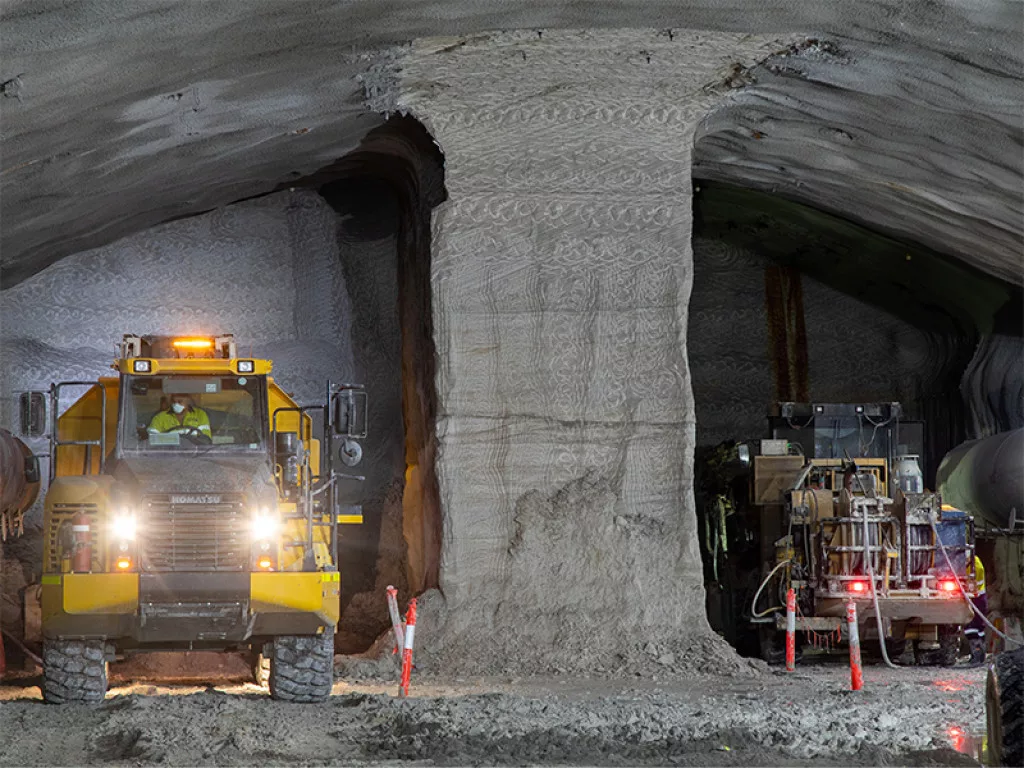 A FIRST FOR VICTORIAN CONSTRUCTION
With more than 600 kilometres of tunnels completed over the past half a century, including iconic projects such as the Channel Tunnel, Bouygues Construction is recognised worldwide as a leader in tunnelling.
BYCA employs approximately 500 members of staff in Australia, many of whom are currently based on two large-scale tunnelling project sites.
In Melbourne, BYCA is proud to be part of the CYP Design & Construction consortium delivering the Metro Tunnel Project, one of the biggest public transport projects in Victorian history.
The Metro Tunnel Project will untangle the City Loop and enable more trains to run more often across Melbourne by taking three of the city's busiest train lines – Cranbourne, Pakenham and Sunbury – through a new tunnel.
"It will create a new end-to-end train line from Sunbury to Cranbourne/Pakenham, with twin nine-kilometre tunnels passing under the busiest parts of the Melbourne central business district (CBD) and under the Yarra River," shares Seved.
In a significant project milestone, the last cavern arch was recently installed at State Library Station, marking the completion of the trinocular cavern's permanent lining.
"The safe installation of these works was the culmination of more than three years of planning, and was a first for the Victorian construction industry," he adds.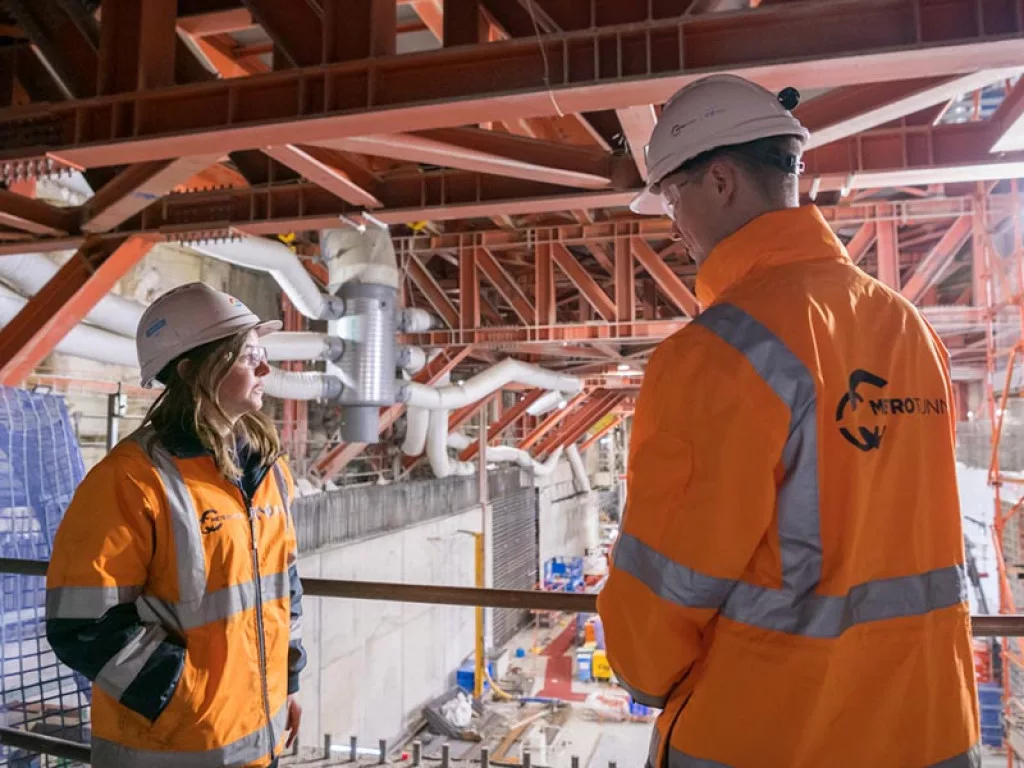 CONSECUTIVE TUNNEL PROJECTS IN SYDNEY
In Sydney, after delivering NorthConnex with Lendlease Engineering, BYCA was selected in a joint venture with ACCIONA and Samsung to deliver the next stage of WestConnex, the tunnels linking the M4 to the M8, the largest road transport infrastructure project in Australia.
The 7.5-kilometre tunnels connecting the M4 in Haberfield and the M8 in St Peters will create a western bypass of the CBD which will allow the full benefits of WestConnex to be realised.
By easing congestion, connecting communities and delivering more than 10,000 direct and indirect jobs, the new motorway will provide crucial support for Sydney's long-term economic and population growth.
"The new tunnels connecting the M4 and M8 are now 95 percent complete, and physical installation/construction is well over 98 percent complete. The remaining work is primarily commissioning, systems and software development," Seved reveals.
"Work is also progressing to integrate the two existing motorway systems into an overarching system, with the project on track for completion in 2023."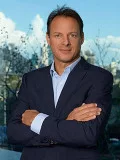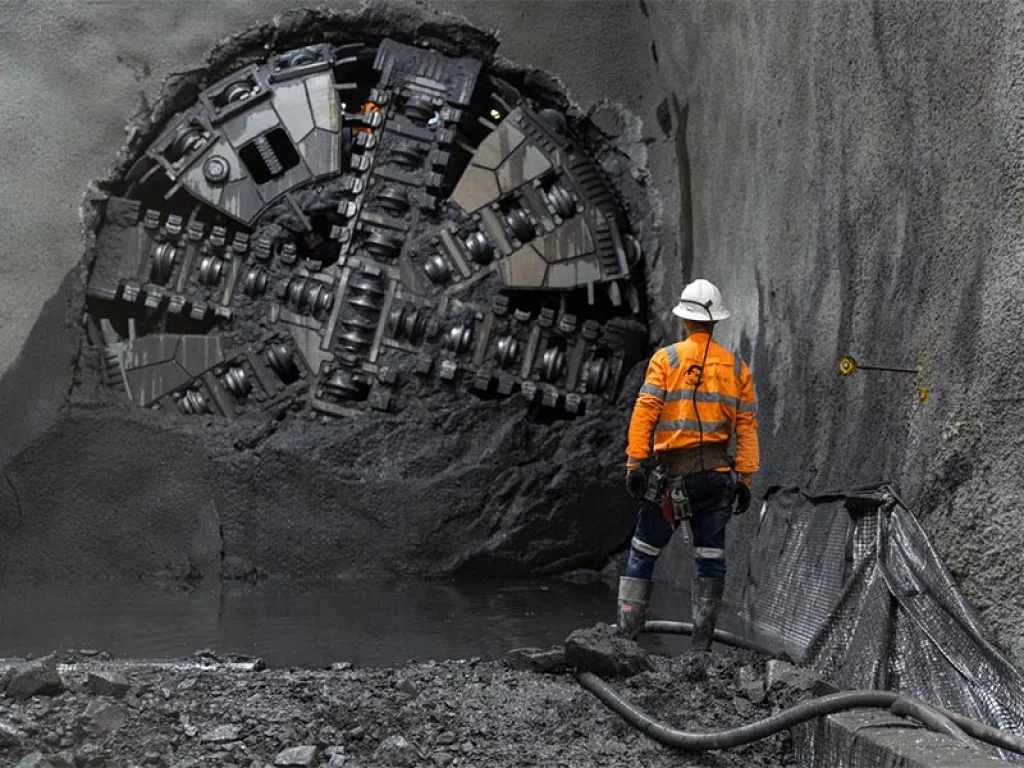 BESPOKE OPPORTUNITIES
Whilst BYCA has been focusing on large-scale tunnelling projects such as the Metro Tunnel and WCX 3A, the company is simultaneously exploring a range of more bespoke tenders and business opportunities.
In addition to the large packages of work on offer in New South Wales (NSW) and Victoria, BYCA is pursuing more targeted projects that will diversify its construction skillset and expand its capabilities in remote locations, such as the Antarctic Infrastructure Renewal Programme (AIRP).
AIRP will modernise new and existing infrastructure, improve operations, and revitalise ongoing science programmes.
BYCA is also following low carbon energy business lines, including offshore wind, solar and hydrogen facilities. BYCA has played a major role in Australia's energy transition, having worked on a number of solar projects in NSW and Queensland that build on the company's strong reputation for designing, delivering and maintaining sustainable energy and service solutions.
This includes the milestone completion of Coleambally, one of the largest fully operational solar farms in Australia and the biggest in NSW with a capacity of 189 MWp, enabling the delivery of close to 400 GWh of renewable electricity to the national grid annually.
For all projects, be it civil engineering, construction or energy solutions, the company provides clients with assurance in delivery and confidence that they will be completed on time.
"Our highly specialised teams of committed professionals think innovatively and provide solutions to meet even the most demanding project requirements," Seved states.
The Australian Constructors Association (ACA), of which BYCA is a proud member, believes that an equitable and aligned commercial framework is one of the three key pillars that a sustainable construction industry is built upon, along with a positive industry culture and sufficient capability, capacity and skills to execute projects.
"We need cultural change in the industry, and we are playing an active role in this change with ACA. With the additional investment in new infrastructure, there is a real opportunity for industry and governments to adopt a more collaborative approach to project procurement and delivery," highlights Seved.
"We are well positioned to deliver projects that address the diverse infrastructure requirements of Australia's metropolitan, urban and regional centres"

Seved Robin, CEO, Bouygues Construction Australia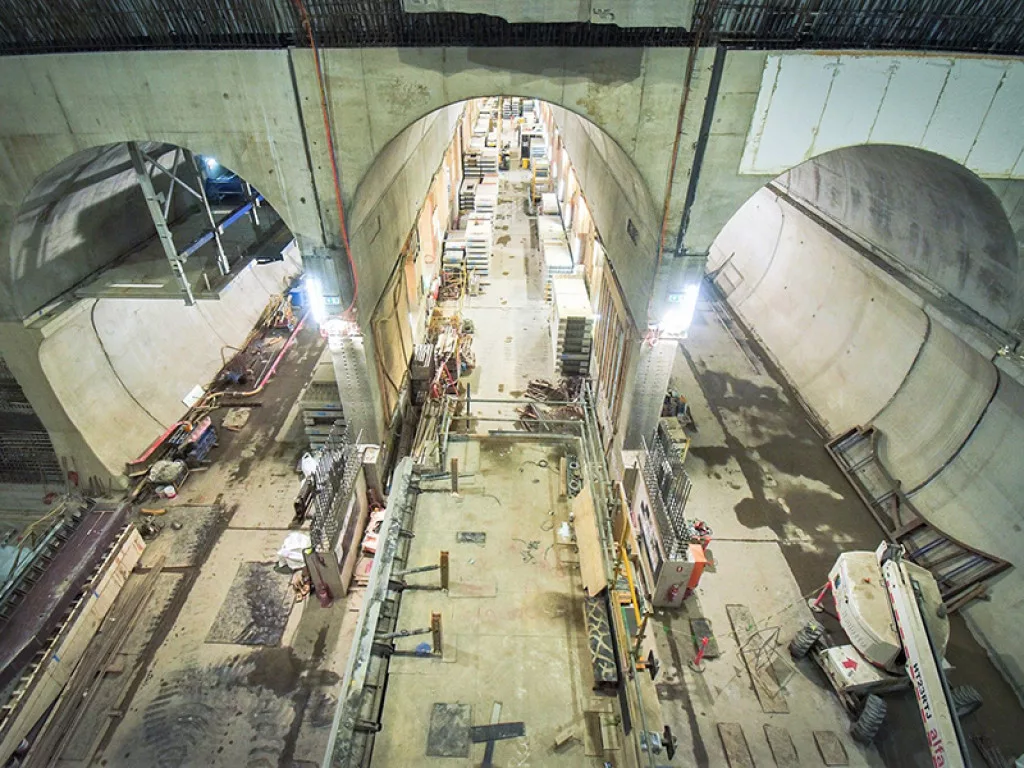 CLIMATE CHANGE COMMITMENT
BYCA believes that every project is an opportunity to build without destroying. Protecting the environment is an integral part of the company's vision of sustainable construction, a commitment that the teams put into action in collaboration with clients and partners.
This commitment is at the heart of the Bouygues Group's strategic target to achieve 40 percent less Scope 1 and 2, and 20 percent less Scope 3A CO2 emissions by 2030.
"To achieve this target, we have in place a carbon reduction strategy, to reduce our direct emissions, and emissions from construction materials and our facilities operation by 2030," Seved informs us.
Earlier this year, the company decided to deliver its carbon reduction aspirations through the Science Based Targets initiative (SBTi), the world's first framework for corporate net-zero target setting in line with climate science.
"Our innovative offering creates better places to live and allows us to build infrastructure today for the benefit of future generations."
To help meet the challenges of sustainable development, BYCA is supported by a global initiative called Responsible and Committed. Every project at BYCA is an opportunity to build ambitious solutions for sustainable benefit.
"We are environmentally conscious and committed to sustainability goals that will leave a lasting legacy for future generations," states Seved.
Real action is being taken by BYCA to decarbonise the business, with net-zero options now being offered to clients.
100 percent of BYCA's electrical power needs will be renewable by 2030, with the implementation of a range of technologies, conversion to electrical drive chains, and LEAN management practices to reduce overall fuel consumption.
The move to a greener fleet of vehicles, free electric vehicle (EV) charging opportunities for on-site staff, electrical drive chains, and greater use of biofuels will send an equally strong message throughout the supply chain.
Meanwhile, to reduce construction materials emissions, BYCA will work with clients and designers to minimise the use of steel and concrete in the assets it builds, through innovative designs and new technologies.
Commitment to R&D is fundamental to BYCA's ambition of creating sustainable outcomes, and the company will also keep innovating with supply partners and technical labs to maximise the use of ultra-low carbon concretes.
"We are driven by our pioneering spirit and have a clear vision for the future of our business. The journey ahead will come with its challenges, however I know that the exceptional people at BYCA will be able to put these plans into action and make a real difference," Seved says.
"We strive to be a responsible business, aiming to add value and have a positive impact on the communities in which we work, not only responding to contractual obligations but going above and beyond these."
Testament to this is the Infrastructure Sustainability (IS) Design Rating of 79 achieved by the WestConnex team, far exceeding the contractual target of 55.
"Improving sustainability capabilities in supply chains does take time and requires proactive engagement, however the rewards can lead to greater levels of sustainability benefits and innovation," Seved observes.
"The supply chain is critical to the works of a main contractor. Without our supply chain partners, projects cannot be built, and this is most definitely the case in the current market where supply and capacity challenges abound.
"BYCA's culture is to build on relationships established on our large projects and develop new relationships to ensure smooth delivery in the future. "Relationships require care and maintenance at all levels; BYCA is cognisant of this and committed to ensuring the relationships we forge are maintained. To achieve these goals, we regularly monitor the satisfaction of our clients and suppliers," he continues.
"We are environmentally conscious, and committed to sustainability goals that will leave a lasting legacy for future generations"

Seved Robin, CEO, Bouygues Construction Australia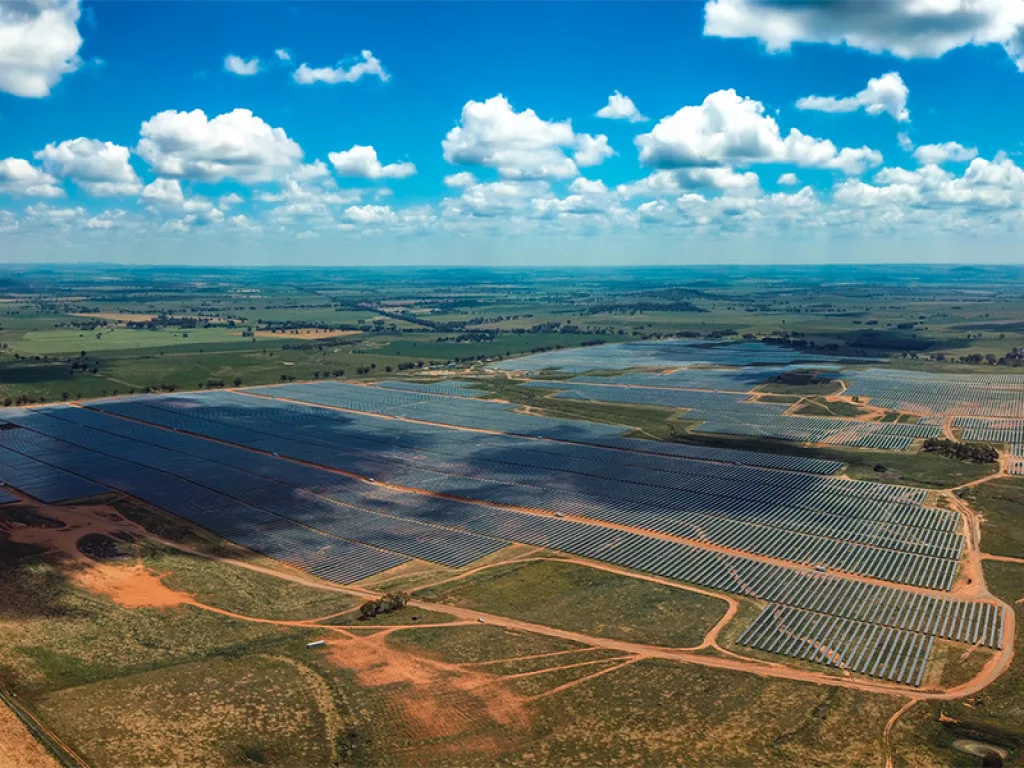 PATHWAY FOR TALENT
BYCA wants to be the employer of choice in the industry, offering its people the opportunity to contribute to the significant infrastructure projects of our generation.
"We want to inspire people to join us, to learn and develop, and to progress their careers," says Seved.
There is a strong leadership and work culture at BYCA, whose people are treated with respect and valued for their contributions.
"In our industry, people and skills are critical to our success, and we believe that it is important to engage with and attract future talent," acknowledges Seved.
"We have strong partnerships with universities both in Melbourne and Sydney, and offer a number of opportunities for our team to establish a close relationship with students through site visits, internships, cadet programmes and PHD support."
Integrating graduates into its development strategy and delivering high-quality projects are of great importance to BYCA, whose newly-launched graduate programme provides rewarding job opportunities within an innovative and technology-driven company.
The graduate programme, built with the cooperation of internal and external experts, takes into consideration the need to reconnect and create a strong network after two years of COVID-19 restrictions.
"The programme is also about creating a real pathway to the "Chartered Engineer" where graduates can explore, learn and network in the industry. Over the two-year programme, graduates are given training in technical specialties and climate strategy, and offered personal development opportunities and leadership guidance," Seved tells us.
More than 10 percent of BYCA employees are currently under training schemes, including graduate programmes, and the company aims to dedicate three percent of the payroll to training investment by 2025.
To keep employees active and engaged, and to ensure knowledge is maintained and transferred within the team, BYCA also offers mentoring programmes to help with internal career development.
One such mentoring programme has just been launched by BYCA for its female employees, who currently make up 29 percent of the company's workforce.
All these financial, human and managerial investments strive to attract the best talent and to offer real pathways and career opportunities to grow and develop within the Group.
"BYCA's corporate culture consists of international experience and a challenge mindset. We strive to provide design solutions, manage risks, deliver on time"

Seved Robin, CEO, Bouygues Construction Australia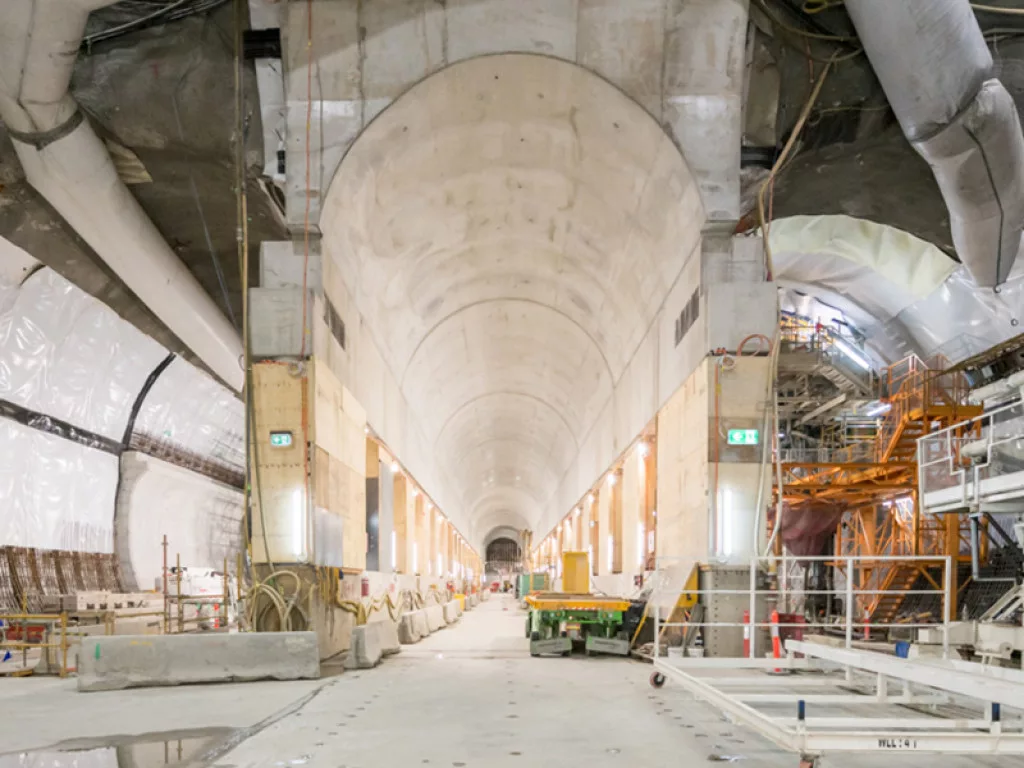 WORKFORCE CULTURE
Committed to gender balance, Seved recognises that workplaces must remove barriers to allow for the equal participation of women in the workforce.
"We want BYCA to be an employer of choice for women in our industry, so we have to demonstrate that we have firm gender balance principles in place and modern practices in terms of career pathways, leadership training, flexible work organisation and parenting strategy," he emphasises.
Ambitious gender balance targets have been set by BYCA, which includes having women in 20 percent of management positions and 30 percent of executive committee roles by 2027.
To further address diversity, BYCA wants to attract an even more diverse group of future employees, such as ex-service personnel or people living with a disability.
BYCA has also launched its Reconciliation Action Plan (RAP), to build strong, respectful relationships with Aboriginals and Torres Strait Islanders. The RAP framework of relationships, respect, and opportunities not only emphasise the importance of consultation and collaboration with these peoples and communities, but also empower and enable staff to contribute to the process.
BYCA's RAP recognises and acknowledges the unique contributions that indigenous people have made to the culture and heritage of the Australian nation.
Yet, indigenous people tend to be over-represented in Australia's long-term unemployed, and often do not have access to the education and training required to develop job skills.
"Unless these issues are addressed at both a social and economic level, indigenous Australians will continue to be disadvantaged through limited employment opportunities and low mobility in the labour market," Seved tells us.
Indigenous engagement at BYCA was exemplified at the Suntop Solar Farm project, which achieved a peak of 14 percent indigenous employment and an average of nine percent throughout the duration.
BYCA also partnered on the project with five subcontractors certified by Supply Nation, a non-profit organisation that aims to grow the Aboriginal and Torres Strait Islander business sector, and engaged with various other indigenous suppliers and stakeholders to involve the local indigenous community in the project's success.
"As a local employer, we believe that our success relies on our capability to share our values and create balanced local partnerships with our ecosystem of business partners, universities, associations, industrial relations partners, and build a strong culture together."
"We strive to be a responsible business, aiming to add value and provide a positive impact on the communities in which we work, not only responding to contractual obligations but going above and beyond these"

Seved Robin, CEO, Bouygues Construction Australia
DOING BUSINESS SAFELY
Equally, commitment to health and safety is a core value of BYCA and an integral part of its approach to doing business. Ensuring the health, safety and welfare of everyone involved in BYCA's operations is a paramount objective of the company.
Industry-leading health and safety standards are also underpinned by BYCA's Safety Cultural Programme, which aims to foster positive safety behaviours, worker engagement, risk awareness, transparency and accountability. The company also holds an annual World Safety Day in November to highlight important safety and wellbeing messages, with the entire workforce in attendance.
"Our number one priority is safety. We are committed to ensuring that the health and safety of our people is at the forefront of everybody's minds, every day; all our leaders are Safety Leaders," affirms Seved.
"Safety, along with environmental management and community engagement, are fundamental to how we operate as a company. We want to make a positive contribution to the communities we work in, and encourage a diverse range of people in our workforce; we provide an inclusive workplace that is focused on safety."