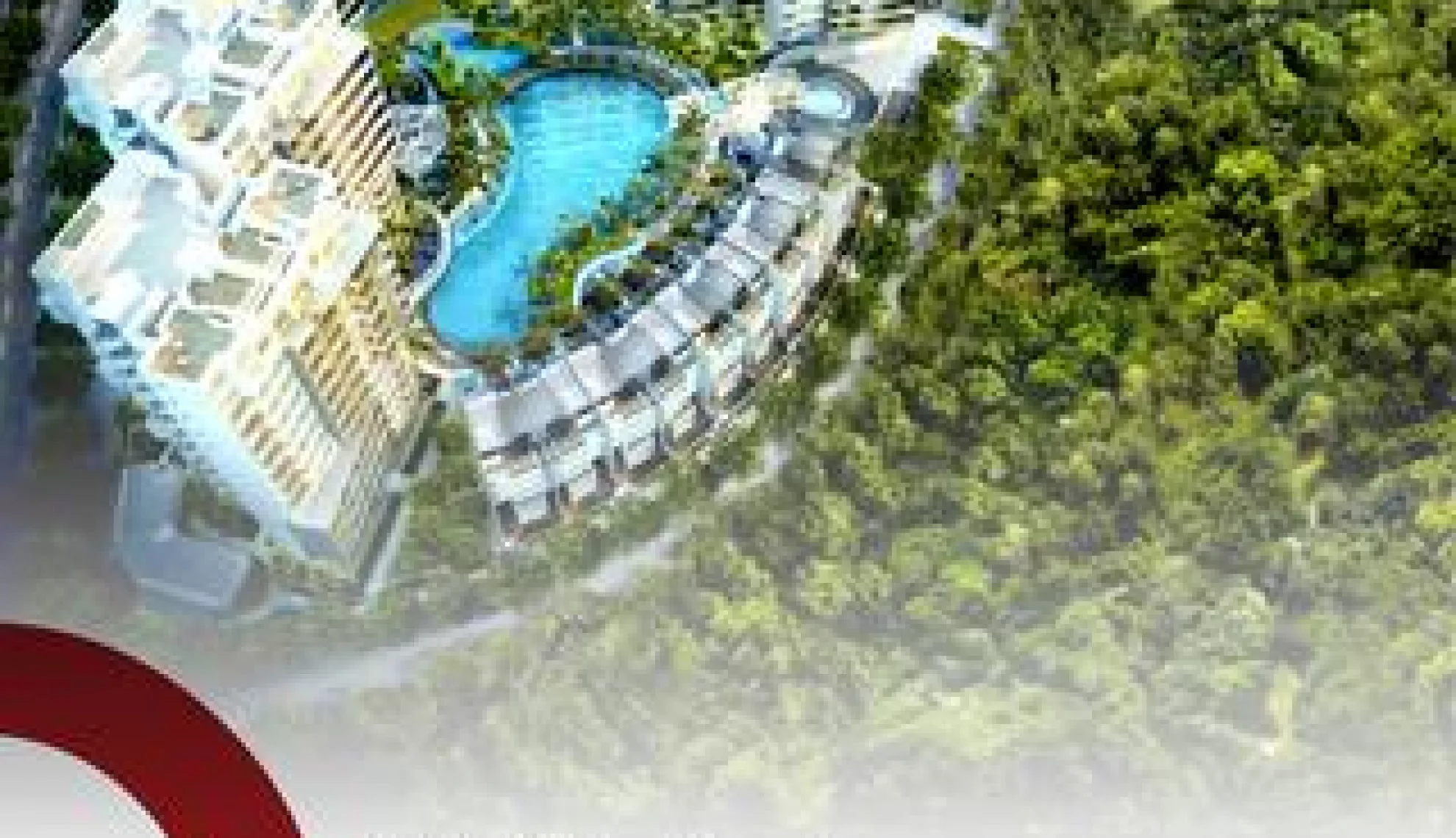 Redefining Urban Luxury Housing in Singapore
TG Development has completed an extensive amount of property projects as well as signing many lucrative joint ventures that have culminated distinct architectural masterpieces on the singapore landscape
Writer Emily Jarvis

Project Manager Ben Wigger


TG Development develops premium residential properties in Singapore and is an integral player in shaping the country's exclusive housing landscape, contributing to its architectural and design achievements on the international stage. TG Development has completed an extensive amount of property projects as well as signing many lucrative joint ventures that have culminated distinct architectural masterpieces on the Singapore landscape. From terrace houses to semi-detached homes, good class bungalows to apartments and condominiums, the company has a wealth of expertise to support these quality development projects.
TG Development is committed to delivering excellent spatial designs with trustworthy quality and services, by working closely with acclaimed architects and interior designers to bring about a unique architectural perspective that is both in harmony with the surroundings and is sensitive to the needs of discerning city dwellers. The end creation is an ideal home that marries exclusivity, luxury and modern comfort.
Founded by Mr Ong Boon Chuan in 1987, with the ambition of developing luxurious residences reflecting exquisite taste and superior design, TG Development believe that the ownership of a house is symbolic of a commitment to the family and provides a sense of fulfilment. This drives the company to provide better quality living spaces, especially in the land-scarce Singapore, where they are important assets to own and serve as a good inflation hedge. Developments are attuned to the needs of a fast-paced, prosperous society; the company is motivated and committed to crafting quality living spaces that give a sense of fulfilment and provide a safe harbour for the family.
The Rise of Singapore

Singapore is a place where the economy seems to always be in the limelight, and as such it was recently voted the most attractive market in the world for infrastructure development in an Arcadis survey. TG Development's growth strategy works in tandem with this rise and appreciation of Singapore as a global, first-world city. It is the company vision to spearhead and excel in niche property development projects that can be distinguished by an oasis of calm amidst bustling urban life.
Currently, TG Development has several prestigious projects in the City precinct of Singapore, such as SkyPark, The Oliv, The Peak @ Cairnhill I, The Peak @ Cairnhill II and Lloyd Sixtyfive; St Patrick's Residences in the East; Sentosa Cove; and Skies Miltonia in the North of Singapore.
Located in the heart of Orchard Road, SkyPark and The Oliv are completed projects which have been recognised by distinguished experts in the real estate and architecture arena for their whimsical "Bungalow in the Sky" concept of a soaring 6 metre high living area extending into a luxurious double volume sky terrace with lush greenery fronting each apartment; their unique architectural design; as well as their comfortable spatial design. Driven by the passion and the pride they take in seeing through projects from start to completion, the projects of TG Development have consistently received recognition from distinguished experts in the field: The Oliv urban high rise project recently clinched the title of Best Residential Development at the 2014 MIPIM Awards held in Cannes, France. The international award is a testament to TG Development's dedication to innovation and excellence which continue to define their business.
Moreover, The Oliv has also been awarded the Singapore Property awards 2014 Residential (High Rise) category and the Sia architectural Design awards 2014, as well as being the architecture winner in the iconic awards 2014 presented by the German Design council. in previous years, The Oliv was also presented with the Singapore landscape architecture awards 2013 merit award. This is not the only project that has won multiple awards; SkyPark also won the 11th sia architectural Design awards (SKY PARK) in 2011. These hallmark architectural pieces have set TG Development apart from various developers within the region and on the global stage.
Hopes to expand on a global Scale

As land within the city becomes scarcer by the day, one of the challenges faced as a property developer in Singapore is the need to constantly source and maximise spaces through innovative designs that not only enhance the luxurious lifestyle of the targeted clients, but also meet their basic needs via a strategic city location. However, some elements of TG Development's business growth strategy are influenced by adjustments to governmental policies, where credit is subjected to more restrictions than before. Although the long term goal of this is to benefit the country in the future, it does affect the real estate market in general.
Despite the lack lustre environment this has created, TG Development see these policy adjustments as an opportunity to expand their real estate activities overseas, and have acquired a public listed company called Edition limited as a result. Both companies plan to grow their business on a regional and eventually on the global stage. In this new set up, Edition limited will be focusing on mainly real estate developments, whilst TG Development will focus on investments. They envision both companies working closely together to develop more iconic homes for not only local homeowners, but also catering for discerning buyers aboard.
As the real estate market is going through these adjustments, many local developers are going overseas to explore new opportunities. Therefore, TG Development have looked closely at the trend of developers heading towards matured nations and have decided to explore the emerging markets where there is much more room for growth and value-add for the community.
Appreciative of the Metropolitan Lifestyle

TG Development cherish their working relationships with local, experienced consultants and joint venture partners who put great trust in their hands to manage a project, as well as the local contractors and suppliers who provide the prompt on site services required. Last but not least, the company give their thanks and appreciation to their successful partnership with banks such as OCBC and DBS, who gave them full support to realise the company's dreams with bricks and mortar.

From 2015 onwards, the company hope to witness the fruit of their regional expeditions. "We have big plans drawn up and we are excited to bring them into reality. We hope that both our track record as an award-winning boutique property developer and the 'Singapore brand' meets the expectations of our well-travelled buyers," a company spokesperson said. "We believe that much of the company's success attributes to our keen attention to detail."
VIEW TG Development BROCHURE