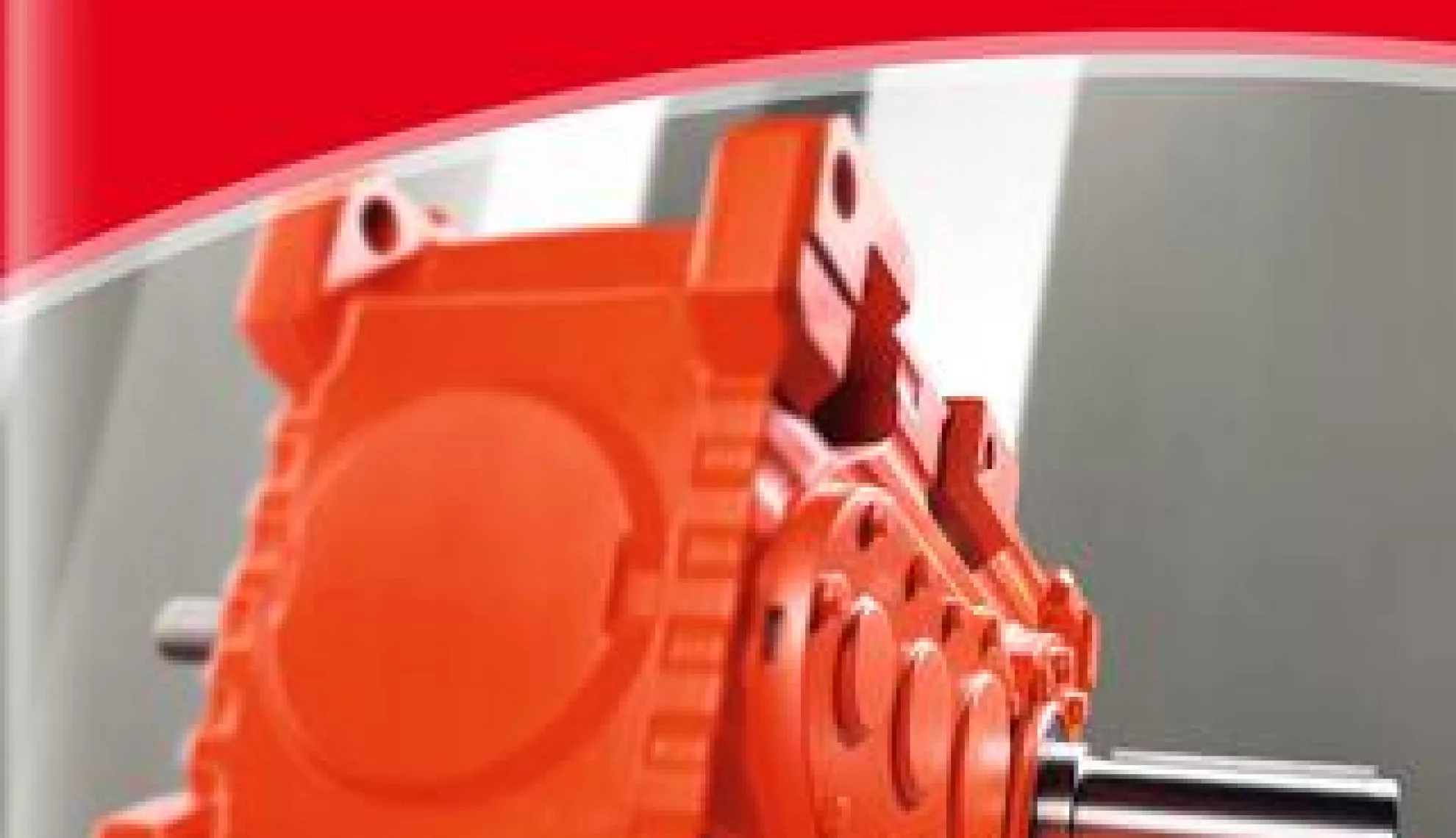 SEW-EURODRIVE's reputation among the world's manufacturing elite is cemented, but this isn't preventing the Company from seeking more localised, refined growth in aligning itself with Industry 4.0 principles

Writer: Matthew Staff
Project Manager: Matt-Cole Wilkin
For the best part of 90 years SEW-EURODRIVE has evolved and diversified in line with – and ahead of – the most significant manufacturing trends in order to supply its market-leading gear motors, motors, and electronic components to the world.
Initiating firstly in Germany, and then Europe, before turning its attentions globally, the business is now so much more than a supplier, and is instead striving to affirm its position as a turnkey solutions provider for clients looking to overtake the industry curve.
"The Company is about 87 years old and is still today a 100 percent German, privately owned entity," introduces SEW-EURODRIVE THAILAND's Managing Director (MD), Smith Tetchartvanich. "Producing motors and various types of electric saws in the beginning, the second era began after World War II where expansions into France and Europe were later followed by the USA, Brazil and eventually China and ASEAN.
"What has remained special about SEW-EURODRIVE throughout the whole journey though is the modular system concept. Catering for a number of industries that require gears or gear motors (automotive, construction, food & drink etc), each have their own different requirements and while other operators struggled to customise or differentiate, SEW's modular concept allows for customisability, flexibility and cost effectiveness in manufacturing bespoke and more simple products for clients."
It is from this genesis that the Company's market saturation really took off; its simple yet effective business model naturally lending itself to growth and expansion as customers around the world sought such an agile, localised service.
Tetchartvanich continues: "Industries like construction, automotive and food & beverage find this kind of model important because, when they need new components or have breakdowns, they want a service right away. Having a global footprint facilitates that, and even if you've bought a unit from Germany and later move it to Japan, we can then follow up on our own service no matter where the customer is in the world.
"Ultimately, this fits in with our current vision of becoming more than just a supplier or component manufacturer and more of a solutions provider."
Whereas SEW-EURODRIVE's traditional offering comprised the supply of a market-leading, reliable component, this contemporary ambition is compounded by an all-encompassing service which also entails variables such as power,, speed, time and mechanical customisability within each product's controls; as well as additional logistics solutions and peripheral functionality that contributes to the overall assembly line or factory make-up of each individual customer.
Industry 4.0
Incepted in 1931 by former banker, Christian Pähr, the modern day SEW-EURODRIVE is both a far-cry from the initial SEW brand (Southern German Electric motor Plant) that began by producing motors and electric saws in Bruchsal; but is also a strong retainer of the values that Mr. Pähr – and later, Ernst Blickle – instilled in the business in the early days.
"It really was a revolutionary concept; the modular system that goes into SEW gear motors," Tetchartvanich looks back. "The market needed drives that satisfied the special requirements of a variety of industrial sectors and production processes, and the modular system enabled perfect implementation across industrial series production with low unit costs. Expanding globally over the years, SEW-EURODRIVE proved its innovative drive again in 1994 when it brought its innovations to the ASEAN market; opening a plant in Tianjin, China as well as in Thailand.
"Today we have taken the modular concept to the next level, beyond our traditional products like gear motors. It's applied across our entire product portfolio including electronics and automation products."
Now covering eight countries in the region, the same modular system – only with a renewed focus on turnkey solutions – emanates from a vast network of assembly plants and service centres that combine to ensure fast delivery times and efficient service to its customers.
Inevitably, the final string to the bow is then the product portfolio itself, as the MD details: "We are a leader in innovation, offering premium quality and state-of-the-art technologies to the market.
"When a customer buys an SEW-EURODRIVE product, they're doing so because they know it will just run and run without any problems. But to achieve this, we need to practice what we preach and apply the same commitment to technologies, and Industry 4.0 in particular, into our own facilities.
"We therefore make sure we invest in and develop our own factory to Industry 4.0 principles, making sure we have the benchmark and role model of factories for the future."
One step ahead
Tetchartvanich adds that if people were to explore SEW-EURODRIVE's factories, then they would essentially be looking into the future of manufacturing facilities from a technological and process perspective.
And of course, ensuring the success of each and every investment are a team of experienced, skilled and – importantly – local personnel.
"It's the people who make the difference," the MD says. "Whether in Germany or here in ASEAN we continuously invest in our people through training and our Academy by keeping staff up to speed with all the latest technologies and changing trends of the industry.
"We also believe that localisation is key as local personnel know the region best, and will be invested in directing SEW-EURODRIVE in a positive way."
Again, such a philosophy contributes to the Company's overriding market advantage which derives from premium quality. A middle-man customer can be safe in the knowledge that its own clients will be receiving a safe, sustainable and state-of-the-art component requiring very little follow-up attention. And on the rare occasions that after-sales service or maintenance is required, they can be similarly assured by SEW-EURODRIVE's localised focus and consequent speed of reaction.
"This is a key differentiator and helps affirm our position as sector leaders, but really we want to improve to be the best of the best across Industry 4.0 solutions looking forward," Tetchartvanich adds. "Our efforts around the industrial gear box sector and product improvements are based around a focus on the future and in making our factory a benchmark.
"This isn't just about operational excellence but is also about efficiency and the environment and generating products in the most energy sustainable way."
Naturally, such trends differ from region to region, and the MD admits that ASEAN is a little way behind Europe or the US in meeting certain eco specifications. But for SEW this actually serves as a further competitive advantage, as it affirms its position at the head of the field, driving world-class levels of innovation in a region that is still in the development phase.
"In ASEAN today, the situation is improving rapidly, and we are making sure that we are part of the development, and driving this improvement," he concludes. "And by doing this, we will automatically remain one step ahead of our competitors in the region."
VIEW SEW-EURODRIVE Thailand BROCHURE