We examine a cross-section of the multidisciplinary design work carried out by PMDL Architecture + Design, with two of the company's Practice Directors, David Morris and Vicki van Dijk.
DYNAMIC AND CONSIDERED
"We think before we draw."
The mindful mantra of multidisciplinary design practice, PMDL Architecture + Design (PMDL), has resonated with the Australian company since its inception in 1994.
With just under 30 years of expertise in architecture, interior design and masterplanning, PMDL enjoys an incredibly diverse portfolio in the education, retail, commercial, hospitality and leisure sectors.
More recently, the practice has expanded to once again bring its design expertise and programming acumen to high-end, boutique and multi-residential projects.
"Having a diverse set of creative disciplines means we often get to apply the full skill set to a singular project opportunity as the client's needs evolve," says David Morris, who is one of five Practice Directors at PMDL.
Having grown in both scale and reputation over the course of almost three decades, PMDL now employs around 70 talented members of staff across four studios in Sydney, Melbourne, Hong Kong, and Geelong.
The latter studio is a new addition to the firm, following the 2022 acquisition of another leading Australian architecture practice, McGlashan Everist. Like many businesses in the architectural industry right now, PMDL has strategically sought to build a stronger market presence with a like-minded practice.
"Our project work doesn't necessarily reside geographically, as we share projects within the practice based upon the application of correlated expertise. For example, a designer with global hospitality experience could be residing in Melbourne and working on a 5-star resort in Macau, while a design leader in Sydney could be informing a new school masterplan in Melbourne," outlines David.
"This concept is not new post-pandemic, because it has worked successfully for our practice long beforehand. We truly have a coercive, cohesive and friendly culture of sharing and collaborating, both internally and externally."
CLEAR DECISION MAKING
This collaborative culture stems from PMDL's Practice Directors who, despite being different both as architects and humans, are bonded by an ethos of great design fused with sound decision making and ethics.
For Vicki van Dijk, another of the company's Practice Directors with an ardent interest in viable and sustainable design solutions, it's through extensive consultation with a clear decision-making structure that PMDL arrives at a considered and thorough brief.
"If we were to fault our overall profession, it would be on the tendency to quickly default to drawing or designing without real interrogation or exploration of the brief," she tells us.
"We take pride in offering inspired designs and creative solutions based upon reliable and informed experience. From the outset, the need to evolve the best brief or masterplan is the precedence of best built outcomes.
"We also pride ourselves on our expertise and skills in facilitating the early design process, assisting our clients at the masterplan stage to distil and define their vision," adds Vicki.
PMDL is likewise well-versed in managing a range of stakeholders, investigating and challenging key aspects of a brief when necessary to ultimately agree on the best or most suitable direction.
It is a skill that the practice believes is not "given" but developed and honed over years of experience and exposure to effective masterplan management and solutions.
"PMDL invests in our team to develop these skills early on to provide them with a solid foundation to continuously build upon as they progress through their career," Vicki shares.
"Whilst we champion our masterplanning skills, we are also immensely proud of our success in retaining client relationships through to the design and construction of projects established within the masterplan solutions."
With a deep understanding of the origins of the masterplan strategy, PMDL bolsters its understanding in the realisation of building designs, fostering the seed of the idea and ensuring the design intent is maintained to achieve insightful, cohesive buildings that are unique to their brief, site and context.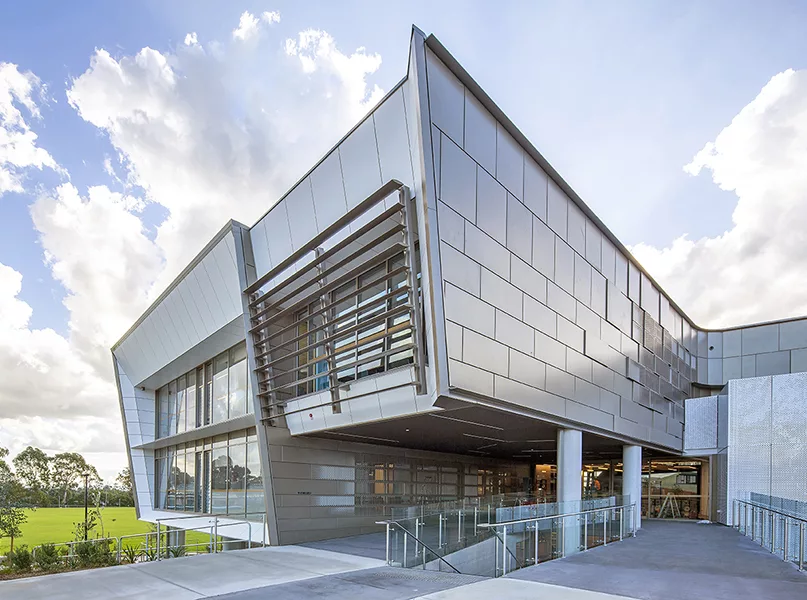 AUSTRALIAN MASTERPLANS
As such a diverse multidisciplinary design practice, there are a number of projects that best display a cross-section of the company's work.
In Sydney, a city that is becoming truly polycentric with credible, urban spaces, PMDL recently completed William Clarke College's Branwhite Centre, a STEAM (Science, Technology, Engineering, Art, Maths) facility providing contemporary and innovative learning environments in a state of the art building.
Representing the first stage of a considered and transformative masterplan, the Branwhite Centre is the genesis of a new architectural language and typology for the college.
It's also a direct reflection of the college's ambitions for teaching and learning, and there has already been a real change in the way subjects are delivered at the centre.
"The design caters to the existing student population, providing new learning spaces, a home base for two year groups, and purpose-built STEAM faculty areas," outlines David.
"The integration of home bases and student ownership areas are a means to instil a lifelong love of learning and craft among the student population."
Elsewhere in Australia, the masterplan for the Star of the Sea College in Melbourne has been commissioned with the aim of determining and facilitating the staged planning for the refurbishment and redevelopment of educational spaces for the next 10 to 15 years.
Enabling the contemporary and holistic engagement of students, teachers, and the wider community, the Star of the Sea masterplan provides a new campus structure for a college that embraces new learning environments. In the first phase of the masterplan, it was imperative to enable a new east-west spine to improve the connectivity and flow of the campus.
This was achieved through a key move to open the existing impervious ground floor of the Heritage Wing, located centrally within the campus, with a generous colonnade reflecting and reinforcing the heritage of the building in a contemporary interpretation of arches and vaulted ceilings.
The Heritage Wing is now complete, and this simple move alone has instrumentally released the once-closed campus to create a strong, open, east-west axis and connect key facilities and open spaces.
ASIAN ENDEAVOURS
In China, meanwhile, PMDL recently completed the concept design for a Hot Springs Resort in the city of Suzhou.
The design includes a 160-room hotel, an eco-spa retreat, private lakeside residences, and features references to the "Venice of China" as the city is known for its waterways and historic architecture.
"Once again, this project encapsulates the core skillset of PMDL: masterplanning, architecture, and interior design," says David.
It follows the completion of the Nanjing masterplan, which was delivered collaboratively between the practice's Sydney and Hong Kong studios.
Encompassing 240,000 square metres (sqm) of commercial, hospitality and retail space, PMDL's approach was centred around an entirely pedestrian experience.
"Vehicles are therefore taken underground immediately from the perimeter road network," David details. "The project shows our capability in the delivery of large and complex projects."
This capability was also demonstrated by PMDL in nearby Cambodia, where Angkor's T Galleria store is set within the cultural surroundings of Siem Reap and close to Angkor Wat, a UNESCO World Heritage Site.
The design proposed the adaptive reuse of an old museum complex and explores the integration of locally-inspired and derived motifs.
Working closely with the local community, PMDL developed a retail environment that is filled with cultural references in a similar vein to the Hot Springs Resort in China.
These include wall and column sandstone carvings that were produced by local artists – Artisans d'Angkor – as well as traditional handmade encaustic tiles.
This 8,000 sqm retail site is centred around a two-storey atrium space, with a beauty hall featured above and a luxury travel accessories area below. High in the atrium is a twisting, orange art installation entitled "Khsai Ponnareay" or "Luminous Ribbon", which ties the store together and is visible from all angles.
PMDL's studios worked closely to create a significant piece of artwork and a unique centrepiece for the entire development.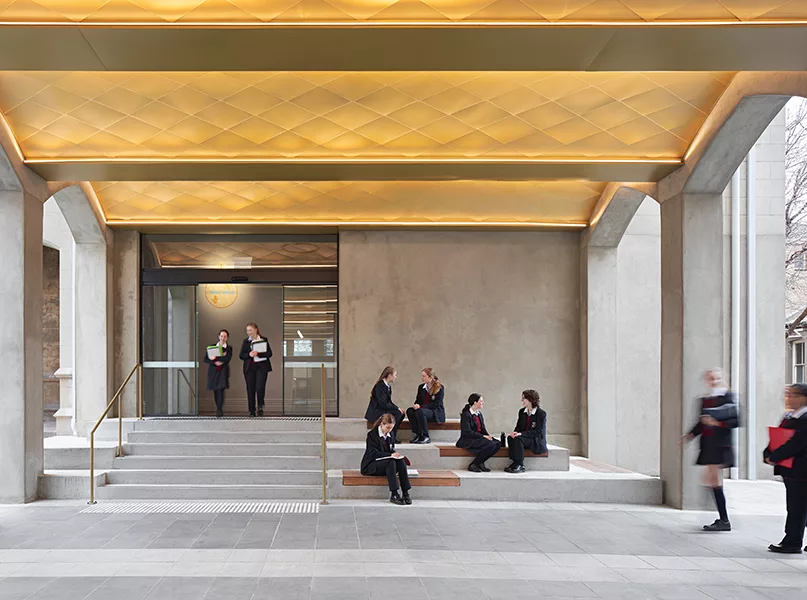 SMART BUILDING
Like most in the industry, PMDL is implementing technology and utilising building information models (BIM) in nearly every design.
The practice has embraced the development and delivery of BIM, both as client-side managers of the modelling but also as an adept consultant to contractor-led models.
"Having multiple studios means our platforms need to offer seamless digital modes of working," explains Vicki.
"Our use of Revit and a bevy of technical staff offers high-end capabilities with the intimacy of a small and attentive design studio. That said, our designers remain passionate about the origins of design and conceptualisation, which starts with hand sketches, and we enjoy working with virtual reality (VR) to assist design comprehension with our clients."
Intrigued by the constant evolution of design technology, its tools, and how they enhance and inform architecture and BIM, PMDL has dedicated Design Leaders in each office who, in addition to project work, lead the practice's technology research efforts.
They are supported by a BIM Manager who is responsible for the development of BIM, including all training and smart utilisation of the system across all PMDL studios.
"We value and respect the origins of good design, but remain frank and progressive in our endeavours to elevate these efforts with the appropriate technology," Vicki says.
PMDL's BIM team is retained from the pre-design phase to develop a BIM Management Plan specific to each project, to predict and measure performance objectives and provide multidisciplinary models.
The development of BIM in various levels of building, detailing when more or less information is required, is also being considered by PMDL, who promotes an OpenBIM approach in line with industry best practices.
"Participants in the building process are constantly challenged to deliver successful projects despite tight budgets, limited human resources, accelerated schedules, and limited or conflicting information," explains Vicki.
"Using different BIM tools, significant disciplines such as architectural, structural, and MEP (mechanical, electrical and plumbing with firefighting) models are well coordinated to ensure maximum efficiency across the documentation process, by performing collision detection and identifying the exact location of discrepancies.
"This approach makes the integration of our designs more streamlined and values interoperability, flexibility, and long-term file compatibility," she continues.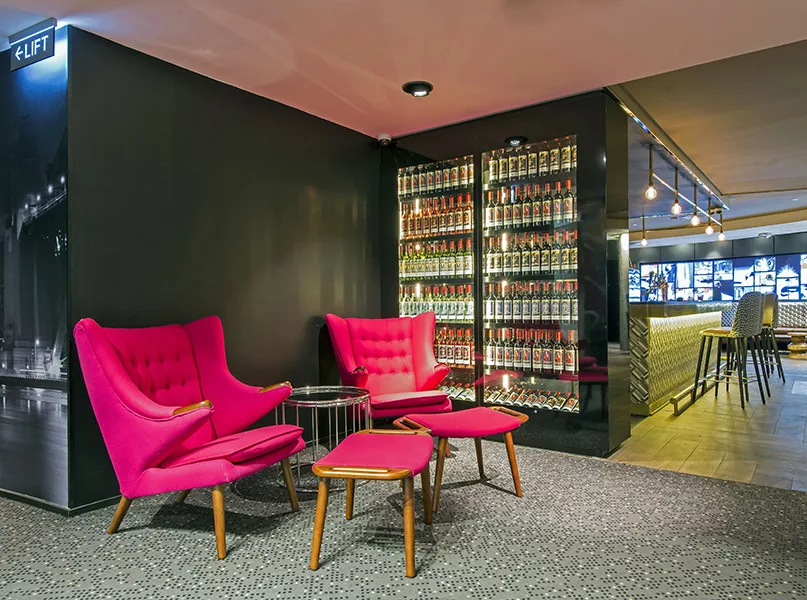 STEPPING STONE FOR GROWTH
Aside from BIM, investment in staff at every level is acknowledged as an equally important element of PMDL's growth.
The company recently made a huge change to assist growth and meet the needs of its team by appointing an in-house Leader for Talent and Culture, solely engaged in the development of all employees.
"The size and complexity of the business meant we as Practice Directors could not remain closely focused on developing the team. We see this as an important investment in our staff, and remain proud that PMDL is not a hire and fire firm," acknowledges Vicki.
"We employ people from a diverse range of backgrounds who are a good cultural fit and want to work and stay together, and aim to nurture our team's well-being as much as their career growth."
PMDL's culture is reinforced by its strong design focus, and the company's team structure has evolved to support that focus.
Specialist industry professionals have been brought in to focus on PMDL's talent, culture, business development, marketing, strategy, finances and operations, freeing up Practice Directors to focus on their projects, nurture clients, and build new business.
This is supported by identifying and celebrating Design Leaders in each of PMDL's studios, to further drive creativity and innovation across all projects.
"Looking ahead, our priority remains on our team, strengthening our design focus through finding great talent and supporting our current team in reinforcing their skills and passion for design," concludes Vicki.
PMDL ARCHITECTURE + DESIGN PARTNERS