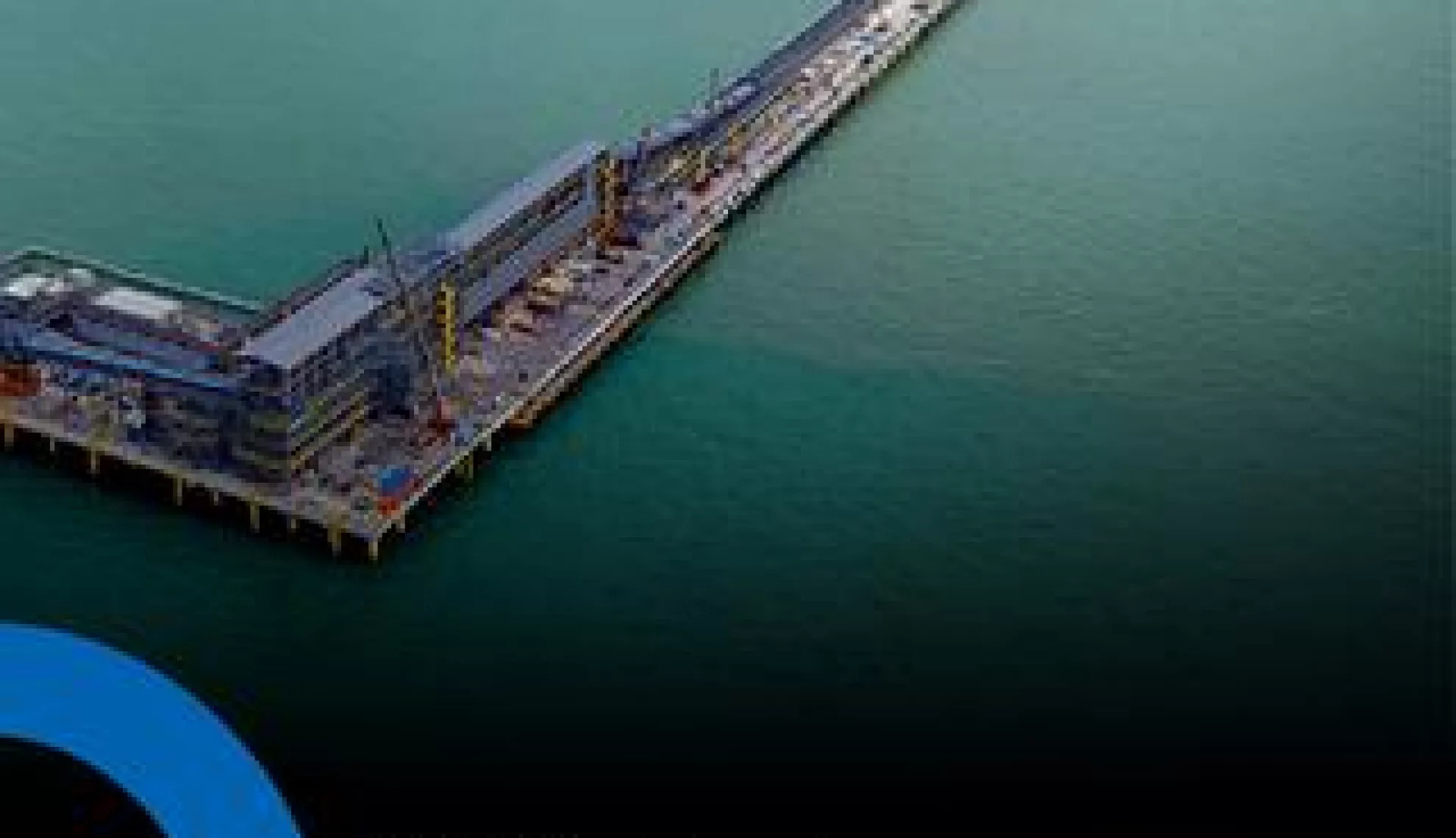 International Specialists in Cathodic Protection
Managing Director Bernard Koh says that Wilson Taylor will continue to develop and acquire new technologies in order to better serve its worldwide customer base
Writer Emily Jarvis
Project Manager Arron Rampling
Formed in 1997, Wilson Taylor Asia Pacific Pte Ltd (WTA P) is a leading cathodic protection company based in Singapore, covering all aspects of corrosion control, cathodic protection systems and engineering services, as well as a supplier of corrosion protection services relating to coatings, pipeline integrity and reinforced concrete structures. WTA P Group has subsidiary companies based in Hong Kong known as Wilson Taylor Far East Limited (WTFE) and a representative office in Jakarta.
Boasting both a management and engineering team with many years of experience in cathodic protection, WTA P operates an ISO 9001:2008 certified foundry in Singapore and additional sites located in Johor, Malaysia, in Qingdao, and near Shanghai in China. These facilities are conveniently located near to the shipyards in order to produce sacrificial anodes for the marine, industrial and offshore markets.
The regions covered by the Wilson Taylor Group include China, India, Indonesia, Hong Kong, Japan, Korea, Malaysia, Philippines, Singapore, Thailand, Taiwan and Vietnam and stocks of sacrificial anodes are carried at a number of the above locations. In addition to sacrificial anodes, the company also sells and services impressed current cathodic protection and anti-fouling systems which are offered throughout the region.
"Our industrial cathodic protection covers engineering design consultancy, feasibility studies, comprehensive site surveys, specification and drawing services, turnkey design, supply, supervision, installation and commissioning, training of customer's personnel and materials supply," explains Bernard Koh, Managing Director of WTA P.
Quality Systems & Customer Satisfaction
For the marine sector, the Group work with associates in many parts of the world in recognition that ship owners, shipbuilders and ship repairers are all situated in different global locations. This unique network covers the supply of anodes from strategically placed foundries in Greece, Middle East, USA and China, and all accredited with ISO 9001:2000/8 quality systems.
"We pride ourselves in providing our customers with customer satisfaction and total solutions and most importantly, a brand name that represents quality and reliability in our products and services," states Koh.
After coming through some tough times in 2013, WTA P have set their sights on increasing revenue by 50% by the end of the 2014 financial year. "We have been able to bounce back and we are on track to grow our business to over $23 million in 2014. This year has seen us change strategy and refocus the Wilson Taylor brand to achieve great things, doing what we know best," Koh highlights. Part of this calculated strategy is to increase the number of direct staff from the current number, 55, to 65 going into 2015.
Opportunities Abound
In 2014, WTA P continue to reach out to new customers not only in Singapore's offshore sector, but in all its countries of operation. "We continue to look out for customers that we can work together that not only look at price but also quality and the timely delivery of our projects."
With a leading product range consisting of aluminium and zinc anodes made on site coupled with the usage of third party products, WTA P's exemplary design and installation service always has the customer in mind. "We work closely with clients in gathering an understanding of their exact requirements and design. By optimising their systems, we look after the client's budget by balancing cost with their requirements. Further, we provide extended warranty for our products and services at an agreed cost," cites Koh.
It was only recently that WTA P commenced its Malaysia operations via a brand new foundry, which the company share a 70–30 percent ownership with a local company. Other major projects include fabrications for the US Navy, Zhen Hua and many more internationally-recognised developments.
"In Hong Kong, our subsidiary there provides us with a variety of opportunities in marine, equipment and industrial opportunities in the country. We see Hong Kong as a gateway to the whole of china as if offers us a strategic location and advantage in the market."
Comprehensive Training
Training and associated policies in health and safety are a key part of any engineering business and something which WTAP take seriously. "Our staff are trained in first aid and work safety procedures at both the shipyards and factories. Our company has attained BIZSAFE level 4 for workplace safety and health. We hold monthly meetings to discuss potential issues in order to reduce the possibility of issues," Koh says.
Staff at WTAP are fully equipped in all industry technologies and practices, including education in Auto-CAD, NACE and project management skills. "Indeed, and we also offer opportunities for progression into management or leader positions in specific areas of expertise," he continues.
Offering a Competitive Price
WTA P faces heavy competition in the region. With customers expecting quality products and services that remain at competitive prices, the company have to match these customer needs to stay at the top of their game. "Major ship yards and engineering fabricators – such as Keppel Corporation and Sembawang shipyard – are very much actively involved in the fabrication of oil rigs and FPSOs. And these big players have high expectations which we are able to deliver on," says Koh.
Accompanying this is a comprehensive three year plan for company growth, including the continued growth into the marine, marine equipment, industrial and offshore sectors in focussed regions such as China, Vietnam, Myanmar, Brunei and other key areas. "Moreover, we plan to make further inroads into China over the course of the next three years," he adds.
"With our mix of local and international suppliers we can offer the best cost, supply chain and quality management to all our customers, both national and international. We will continue to drive towards a seamless supply chain with minimal lead time, keeping as little stock as possible and operating a just-in-time mindset."
Furthermore, Wilson Taylor are always open to working with partners in order to increase its value chain, thereby increasing customer satisfaction and faith in the already strong brand name in the Asia Pacific marketplace and beyond. "We are open to collaborations with new suppliers, distributors and partners in order to leverage on our mutual competencies and better serve our customers," concludes Koh.
VIEW Wilson Taylor BROCHURE