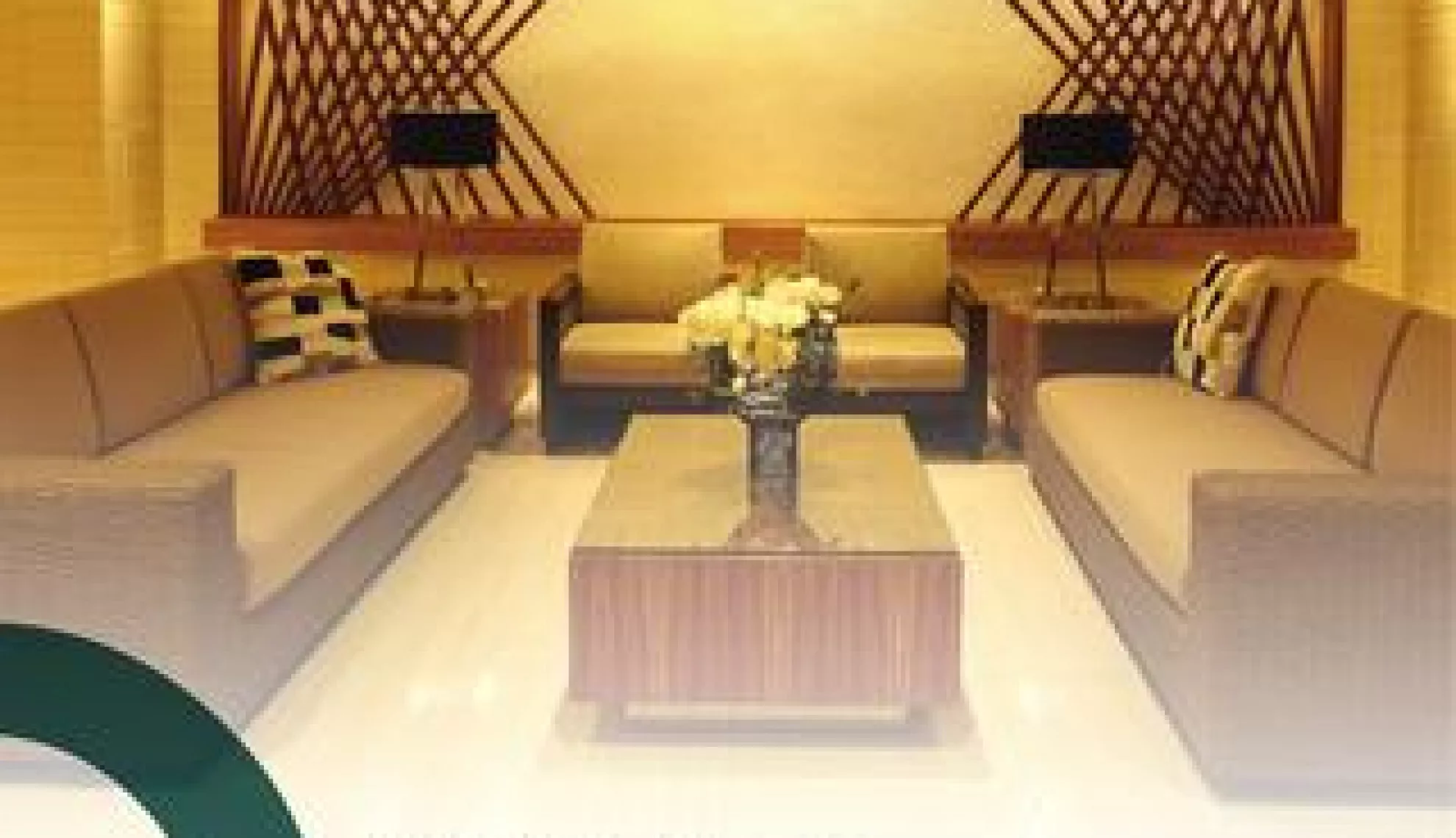 Preferred property managers in the Philippines
SosaJB Property Management says that investing in their staff is one of the key components for success
Writer Matt Bone

Project Manager Arron Rampling
Sosa JB Property Management Corp. is a 100% Filipino-owned and family-run, management company, formed in 2010. The company's deep understanding of the culture, needs and expectations of the local market coupled with an inherent sense of Filipino hospitality, gives them a distinct edge over the competition in their ability to promptly and appropriately satisfy and exceed client expectation. Jeff Sosa, Founder and CEO of SosaJB, is keen to point out that the company is not just another property management company, but one that offers so much more to its clients: "We are committed to provide superior property management services through the unmatched value we place on service excellence, innovation and continuous improvement – all of which are values that differentiate us from our competitors."
Investing in Staff

As well as being proud of their customer care, SosaJB are proud of their employee care. Sosa has been instrumental in creating a new company culture by driving forward a strong commitment to human resources, and to find and train the best possible employees for the company. Now this does not mean that Sosa will only hire the best. He is a firm believer that if you are willing to spend the time and money training people to become the best, then that is exactly what they will do. "We truly care for our staff and employees. We want to make sure they are the best trained and the most content in their job roles in the whole of the country. We have created a culture here where the new and less experienced can learn from the older and experienced members of the management team. Also, the older members of the team can learn new techniques from the younger generations."
This unique mix of generational awareness allows SosaJB to arrive at effective strategies for the business, because the somewhat modern approach will not work as well as a more tried and tested one. Sosa is also a strong advocate of working with people who have disability, and will continue to follow this principle, as "their disabilities do not stop them doing great work, they are just as motivated and skilled as anyone else and have become integral members of the company."
Substantial Growth

SosaJB have seen very good growth in the last 3 years and show no signs of letting up. "In 2010 we had 56 employees, with 12 properties having a combined value of US$39.58 million. Now, in 2014, we have 229 staff and manage 40 properties with a value of US$511.26 million. Our revenue was US$1.036 million in 2013 and we have projected revenue of US$1.93 million for this year," remarked Sosa.
One of the biggest reasons for this large rise in such a short space of time is the company's vision, which highlights opportunity in the Philippines' residential market. Although the Philippines. Although the business sector often utilise property management firms, residential buildings, such as condos, are turning to companies such as SosaJB as a cost-effective solution to property management; and with the boom in residential construction, there are more and more clients waiting to hire the services of such companies. "We have seen a big rise in the number of residential buildings on our books in recent months. With the boom in construction in that sector, and because we offer such a competitive and cost effective service, we have begun to acquire a lot of portfolio properties in this sector. It is a great chance for us to diversify into the residential market with greater emphasis," cites Sosa.
Challenging the Changes

The skills shortage in the Philippines is not just down to a lack of learning at a younger age, but also from foreign companies who are head hunting recruits to work for them outside of the country. This has been one problem that has a resounding effect on all businesses in the Philippines, not just in property management.
Secondly, with the growth of a company comes a need for more workers, and in the property management industry, skilled workers are becoming harder to find. SosaJB are aware of the number of unskilled workers looking to join the industry without any relevant formal qualifications, rising in recent years. It is not because the workers did not want to undertake any formal training, but because the further education available to them in the Philippines is just not tailored to a niche market like property management. "With the lack of trained, skilled workers coming through the schooling system, we have begun investing heavily in on the job training, and partnering with some schools to gain certifications from the Building Owners and Managers Association (BOMA ), in order to provide courses that will help graduates better understand the nature of the industry and the work involved," explains Sosa.
Many Hands Make Light Work

Property Management has a bigger supply chain than many people might think. It is not just managers keeping an eye on the properties but also includes cleaners, janitors, security, electricians, plumbers and many other human assets that keep a property running smoothly. SosaJB has a plethora of contractors with whom they have a first-rate relationship based on two clear principles: Honesty and trust. "For every contractor that we have a professional relationship with, we always rely on two things to keep our working practices flowing: Trust and honesty. If a contractor does a good job and keeps doing that job well, we will stick with them. If a problem arises, we will always take ownership of that problem and rectify the matter quickly and with minimum inconvenience, just as we would expect our contractors to do the same," explains Sosa.
SosaJB are currently undergoing certification for ISO: 9001 and they hope to be certified by the end of this year. This qualification enables them to achieve international quality management standards.
Philippines Preferred Property Managers

SosaJB have one future plan: to become the most sought after property management company in the Philippines. With their continued success in the market, it is little wonder that Sosa is convinced his company can really offer something different to the sector, as he explains: "I think we can make a big difference to the market with our truly professional service, our strong client relationships and our supply network. We offer something that is not seen in many Filipino property companies, and that is local knowledge combined with professional standards. We are not in this industry to just make money, we do this job because we really love our work and take great pride in the properties we manage."
SosaJB are certainly heading in the right direction to become the preferred property management company in the Philippines and have even been awarded a new tender to manage all the branches of one of the top ten universal banks in the country.
Home Kings, SosaJB's new residential initiative, has already seen a strong following in the country. The service offers air-con maintenance, home cleaning services, plumbing and sanitary services, electrical safety and maintenance as well as building works and pest control. Currently this service is being used by over 200 homes and condos in the country, but Sosa is confident this number will rise over the coming year: "We have seen a strong start to our Home Kings, with just over 200 homes currently using the service regularly. We are aiming to have over 1000 homes using the service by next year, and we firmly believe this target is achievable as the service we offer is very specialist and it can be tailored to suit your needs."
When it comes down to building a successful company from the ground up, Sosa has no qualms in explaining just what his secret is: Investing in your staff. "Strengthening our employees' core and personal skills has been a huge benefit to the company. It gives our employees a new skill set to work with and utilise while on the job. From this we have seen a growing loyalty among our staff and this is invaluable to us. Keeping our best staff will allow the company to continue to grow," Sosa surmises.
VIEW SosaJB Property Management BROCHURE