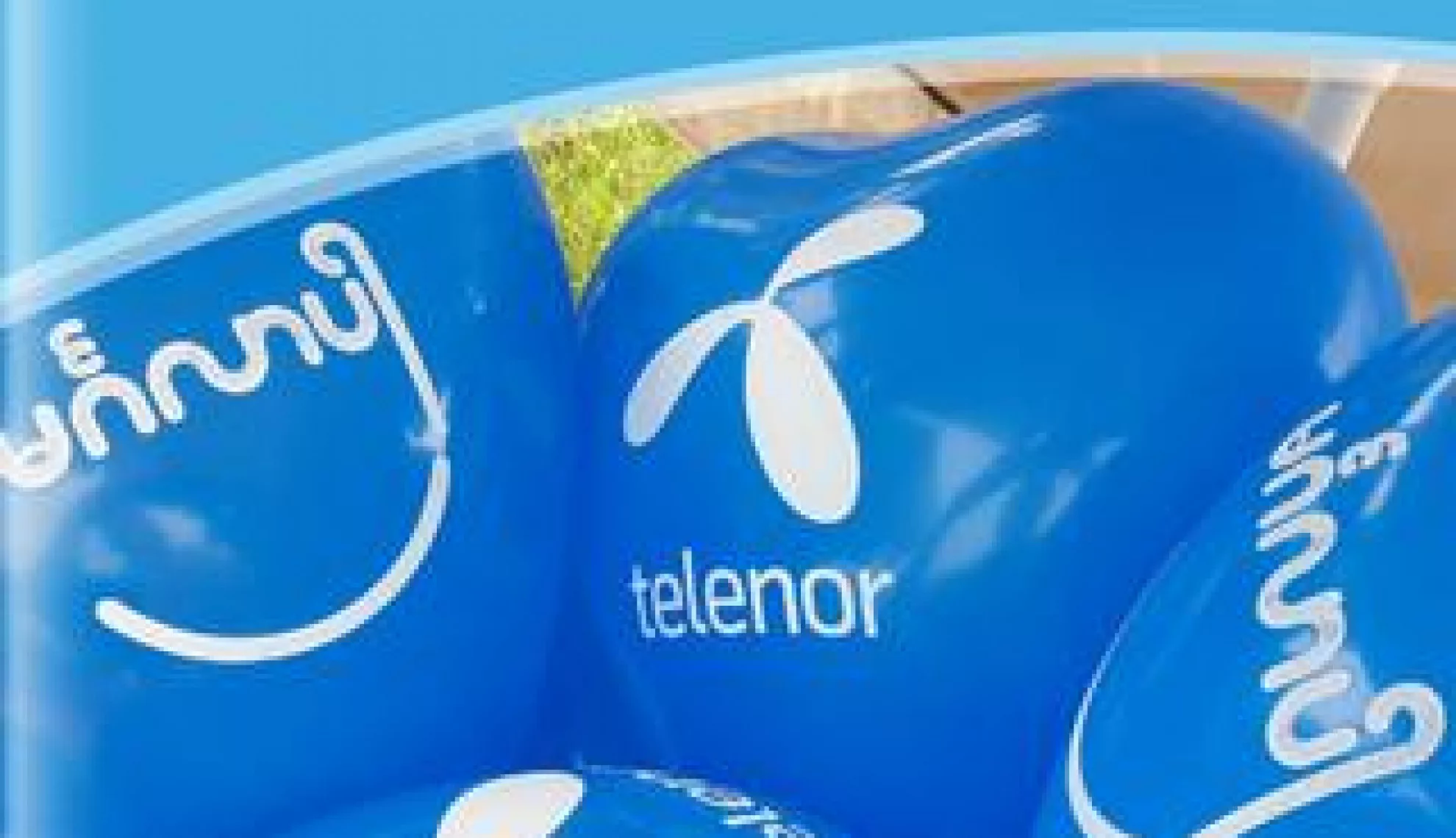 Telenor Myanmar has undergone drastic changes in the past few years in a drive to rapidly improve telecommunications in the country, establishing itself as a leading figure for others in the industry to follow
Writer: Phoebe Calver
Project Manager: Donovan Smith
When Asia Outlook last spoke to Telenor Myanmar in August 2016, the telecoms industry in Myanmar was undergoing drastic changes with a high demand for mobile data services and network coverage. Telenor saw an opportunity to capitalise on Myanmar's telecoms sector while enriching the lives of people in the country.
A primary goal for this year has been the continuation and expansion of the Company's mobile network, ensuring that its services were available for all people in Myanmar no matter where they live and work.
"Currently we have 8,000 mobile sites in operation and are actively servicing all states and the majority of townships located across the country," explains Lars Erik Tellman, Chief Executive Officer at Telenor Myanmar. "We have impressive population coverage, standing at 90 percent after less than three years in operation and enabling our customers to enjoy the largest and most complete and reliable 2G,3G and 4G network service experience."
With the Company's success over the past few years, it is instilling confidence that its rapid investment and build-out – which will provide nationwide coverage on all technology platforms – will be valued by new and existing customers. It is important to Telenor Myanmar that is continues to work on its build-out until all of its customers are fully satisfied with the Company's rollout offering.
Communication services
As previously mentioned, Telenor Myanmar was set-up to provide top-class communication services to the people of Myanmar, while ensuring the delivery of economic and social benefits back to the society that it is a part of.
Tellman affirms: "We have found that it is important to always measure our success on the satisfaction of our customers and subsequently through that we strive to deliver consistently better and more affordable services."
At present, the Company is placing its focus on bringing out reliable 4G services, giving customers the chance to smoothly stream movies and have a fast gaming experience. It is important to remember that 70 percent of Telenor's 19 million customers are already regular data users with similar patterns to those in cities around the world.
"It would appear that there no longer seems to be a divide between a developed and developing country when it comes to appetite for data," adds Tellman. "That is what we are trying to deliver on when it comes to our mobile network and the options available to our customers.
"In order to see this become a reality we need to continue striving for optimisation and enhancements of our network, tackling any areas of improvement that we find in an aggressive manner to maximise potential."
As well as its own research on areas of improvement, Telenor has an open, honest and transparent dialogue with every customer, receiving feedback on rollouts that enables it to meet expectations in the market and cater for evolving needs.
"A major focus point for us in 2017 has been the ability to enrich our customers' lives through digital optimisation," continues Tellman. "A great example of this is the introduction of lifestyle app WowBox – a free to use one-stop shop for great localised content, competitions and entertainment – through the app our customers can easily gain access to relevant local news and entertainment."
The WowBox app has rapidly grown in popularity since its pilot launch earlier in the year, with more than one million downloads in the past six months. It is important to remember that it is early days for telecommunications and the digital frontier in Myanmar as a whole, however, the rise in popularity of services such as WowBox is showing great potential in the area.
Network rollouts
Telenor Myanmar has invested heavily – since Asia Outlook last spoke to the Company – in its network rollout and its ability to leapfrog the technology platforms.
"With the Company servicing approximately 19 million customers, we have more than proven that we are a financially healthy prospect with the ability to positively contribute to Myanmar," affirms Tellman. "With many network rollouts planned, we will continue to optimise our network."
To date Telenor has invested more than USD 1.8 billion, looking forward it isn't afraid to continue to spend in order to further improve both the quality and coverage available in the coming years. With these investments in process or in the pipeline, the Company will easily be able to keep up with the rising demand for data in Myanmar, supported by a national and modern network.
"As our country gradually becomes fully connected and the extreme-growth that we have witnessed in the past few years begins to slow, it is important that we are able to exercise financial discipline and focus on efficiencies in our operations to ensure the business remains sustainable," adds Tellman. "It is important to remember that Telenor is a long-term partner to Myanmar and we aim, with the support of the Government to remain committed to our ambitions for the country."
Key partnerships
As with the importance of the Company's relationship with the Government, a number of key partnerships have been formed since Telenor last spoke to Asia Outlook in 2016.
"A particularly important recent agreement for us has been with Myanmar Bureau Veritas (BV) enabling BV to utilise the skills and expertise of its experienced supply chain professionals," adds Tellman. "This should allow for the benefit of all companies in Myanmar and acts as a prime example of how we can contribute to raising standards for all companies and their operations in Myanmar."
Looking forward it is pivotal for the Company that it forms key partnerships such as the aforementioned and that Myanmar will continue to embrace the opportunities that come with it, as well as the opportunities that come with having state-of-the-art digital infrastructure for business.
Particularly in the past few years, the country has experienced strong growth in the use of technology, which will be the foundation that future growth is built upon.
"We are more than willing to support other businesses in order to aid them and Myanmar in growth and development," concludes Tellman. "We firmly believe that moving forward, it is paramount that we share infrastructure amongst all operators in order to provide the country with the best possible chance for accelerated services in Myanmar."
VIEW Telenor Myanmar BROCHURE