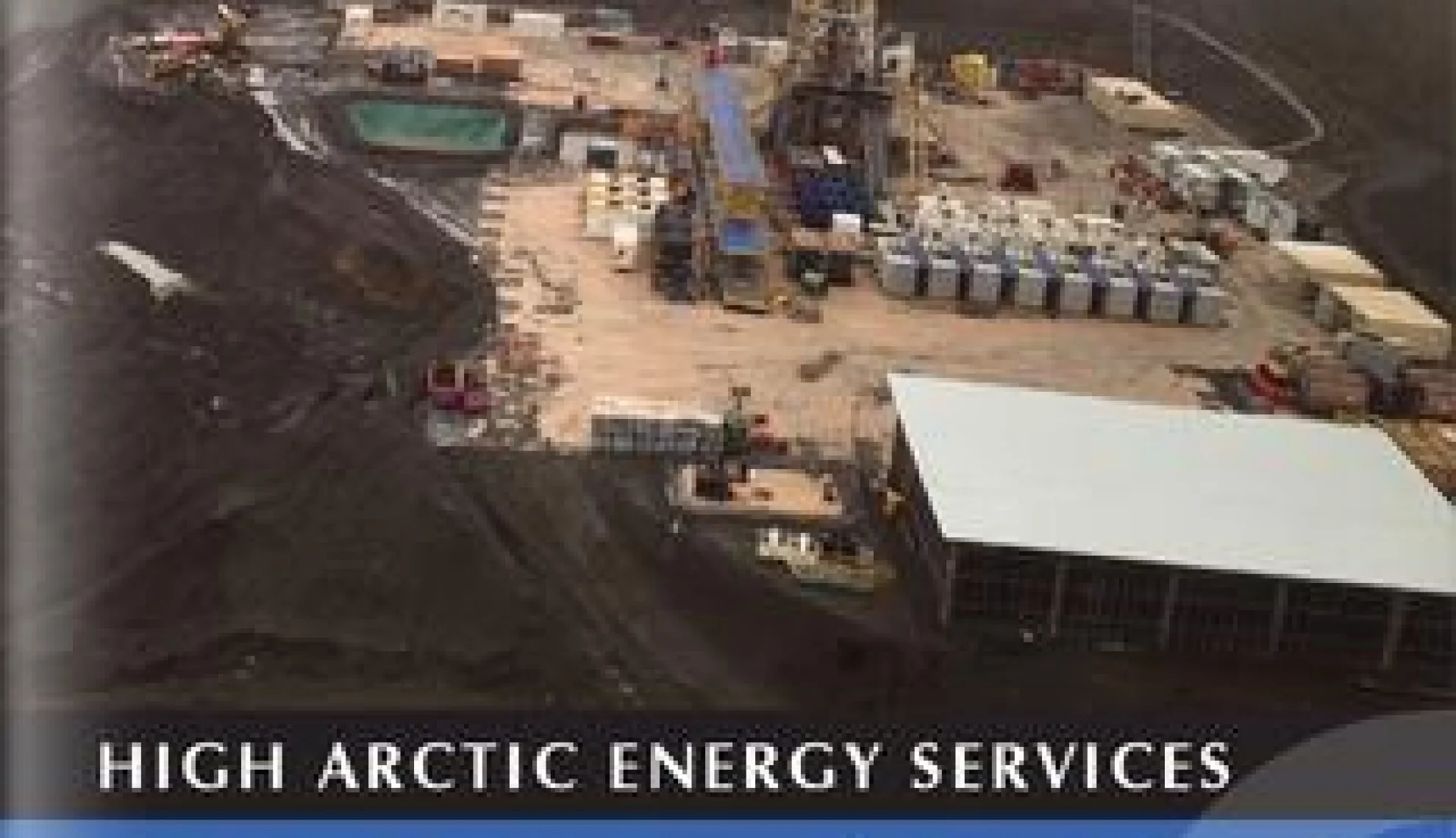 Differentiating through Delivery
Writer: Matthew Staff
Project Manager: Eddie Clinton
High Arctic Energy Services has capitalised on one of the most prosperous oil & gas regions in the world over the past decade, not only introducing a trademark level of quality across its specialised oilfield services, but doing so in some of the most challenging and treacherous conditions tackled within the industry.
Papua New Guinea (PNG)'s double-edged sword of lucrative market opportunity and almost unrivalled difficulty in actually carrying out operations has made it a niche area for operators willing to take on the challenge in recent years, and with the oil price crisis adding a further dimension of risk at present, the ability to differentiate and form a positive reputation has never been more vital.
This is exactly what High Arctic has achieved however, meeting its elite array of customers' needs since 2006 through a unique approach to problem solving, innovation and providing niche, value-added solutions.
Vice President of International Operations, Mike Maguire notes: "High Arctic is a Canadian, specialised oilfield services Company listed on the Toronto Stock Exchange. When the Company first expanded into new countries in 2003, we took the same technologies, processes and our expertise in snubbing and well control services in particular. Once we were established in PNG we quickly evolved our service offering to include drilling and the logistical support of remote drilling operations.
"With the operation in PNG, we have had to focus on applying technologies and processes to areas which are much harder to work in," continues the President of International Operations, Darren Greer.
Despite the original foray into the wider international arena, Papua New Guinea alone now forms 90 percent of High Arctic's operations, a business model which has been hugely successful as a result of the Company's innovative approach and solutions-driven culture.
"In Papua New Guinea we have specialist drilling rigs that operate like any other but are heli-portable," Greer explains. "The locations we operate at sit on top of mountains with no road support, so whereas a regular land or onshore oil & gas rig breaks down into components in the 40-50 tonne range, ours breakdown into four tonne loads so we can still load and transport them underneath a helicopter between mountain tops."
Maguire adds: "Our niche is working in places where the logistical terrain challenges make it really difficult to work and Papua New Guinea certainly falls into that category.
"Everywhere we work is disconnected from anywhere else we work, so what we've done in PNG is different to any other previous expansion, in that we've taken our specialist technical services but have then adapted them to overcome the challenges of a mountainous jungle environment."
Platform to build from
Incepted in 1993, the Group's initial success in Canada and other international markets led to the business looking for expansion opportunities around 2003, leading the business to Papua New Guinea's shores.
Simply a strategic move to diversify its presence at first, the decision to move into the country turned out to be a masterstroke, as High Arctic found itself in a "real sweet spot" to achieve commercial growth and explore new, lucrative opportunities.
The first such opportunity came about in 2006 when the country's largest oil & gas exploration and development Company, Oil Search approached High Arctic for workover services; a moment which set the tone for much of the latter's progression ever since.
"Oil Search gave us a platform to build from and we have provided them with not just a drilling service or a solution to just drill holes, but service and support equipment to help facilitate on site logistics and stable all-weather drilling worksites," Maguire recalls. "Since then, Oil Search has been has been a tremendously supportive client as our service has grown from a relatively small specialist offering to us being their drilling contractor in the country."
Offering a much wider array of services in the process, this evolution has been the segway into numerous subsequent opportunities alongside major industry players, including ExxonMobil on its successful PNG LNG project, and consequently Interoil where High Arctic once again demonstrated its willingness to go the extra mile in order to find the optimum solution in line with regional demands.
Greer continues: "It's a small world and Papua New Guinea is an even smaller world. Good news travels fast and bad news travels really fast, so the last job is your reputation and that's what we pride ourselves on."
Maguire adds: "Due to the market slowdown, there are now several rigs sitting idle in Papua New Guinea and we like to think that the fact that we are very solutions-driven and focus on efficiencies and close collaboration with our customers is what makes us the only drilling contractor drilling holes in PNG today."
Game-changing capital investment
The Company's aforementioned work alongside Interoil has been particularly indicative of High Arctic's approach since it entered the Papua New Guinean market, working alongside the operator on its significant Triceratops-3 site to give the Company its biggest year to date.
"Across the second half of last year up until now we have brought two new drilling rigs into the country, with the total spend across the two amounting to around US$75 million; incorporating procurement, refurbishment, shipping, transportation, warehousing and all other aspects involved," Maguire says.
Scouting worldwide for the optimum rig to utilise for the project, High Arctic discovered a game-changer in regards to expanding its footprint in the country, renovating and shipping two rigs found in Brazil to advance the Company's already unique service offering for its customers.
"We spent close to 12 months rebuilding these rigs and reengineering them to work safely in PNG. Interoil worked with us throughout and supported the process fully, leading them to be very happy with what they've seen from us at Triceratops-3," Maguire enthuses.
A further game-changing capital investment in recent years has seen the introduction of Dura-Base Composite Mats, spending $35 million over the past five years in addressing terrain challenges and the instability that comes from heavy rainfall and regular land slippage.
Maguire continues: "There hasn't been any oil & gas drilling done in Papua New Guinea in the past five years that hasn't been done on top of Dura-Base Mats, and this goes hand in hand with the rigs we operate in the country in terms of reducing the amounts of non-productive time, easing logistical challenges and making our customers' operations more efficient."
Sustainable legacy
The difficulties encountered within Papua New Guinea don't just end at environmental considerations either, with the population scattered around the country in villages and land-dwellings an equally significant consideration for a Company looking to make a positive impact.
Continuous engagement and enrichment has therefore become one of the most pivotal facets of High Arctic's continuous improvement strategy to ensure that all work carried out is not only done fairly, equitably and efficiently, but is ideally done so by local citizens.
Greer states: "Across our Papua New Guinea operation, we have around 400 personnel, 325 of whom are PNG citizens.
"It's incredibly important – and one of our core beliefs – that we are a sustainable employer here, so we hire locally from the regions we operate in and train them; in some cases from entry level all the way to front-line operators, as trade-qualified technicians, and ultimately into crew supervisors."
This same local ethos is applied within High Arctic's supply chain and formulation of business partnerships where the Company sources locally wherever possible, and subsequently enjoys longstanding relationships with a host of local businesses and landowner companies.
"We're very proud of this legacy, and we have people working for us who have been here since the first day we started operations in Papua New Guinea," Maguire says. "If it wasn't for the local community, we'd have never got successfully off the ground to begin with.
"We were given a lot of support from the local chamber and a lot of the local business community has helped steer us towards a position where we could introduce necessary services and attract the right kind of people who share our culture and our vision."
Solutions-focused
The sustainability and longevity that High Arctic's commitment to innovation, finding solutions and local enrichment brings will undoubtedly continue to stand the Company in good stead over the coming years, and especially once the commodity market becomes more amenable again.
However, the track record and portfolio that has been attained in the process is likely to have even more positive ramifications, as the Company's reputation translates across to the wider Asian continent.
"In the short-term the plan is to consolidate our position in Papua New Guinea," Greer notes. "We've had a big year of growth which is now playing out, but as the commodity market improves in neighbouring countries, the methodology and approach that we've been successful with in PNG allows us to look at other Southeast Asian countries, which is where we'll be looking for future growth."
Maguire continues: "We don't differentiate ourselves in PNG through our provision of drilling services. We do so through delivering these services efficiently and cost effectively in some of the harshest environments in the world."
With much of Southeast Asia dense in rainforest and remote, challenging environments, the opportunity to replicate its success and track record on a wider scale is a seemingly natural progression, with Papua New Guinea having provided the perfect platform for High Arctic Energy Services to broaden its legacy, and spread its solutions-driven philosophy to more customers than ever before.
"We've always been a solutions-focused Company and that's part of the legacy from when we started as a private business in 1993," Maguire concludes. "We've seen that if we can provide solutions in these harsh environments for our customers, where there's a lack of infrastructure, then it creates a sense of partnership.
"Every senior member of staff here has got vast experience in the global oil & gas industry over many years, but the relationship that we enjoy with our customers here at High Arctic is something I've not experienced before."
VIEW High Arctic Energy Services BROCHURE