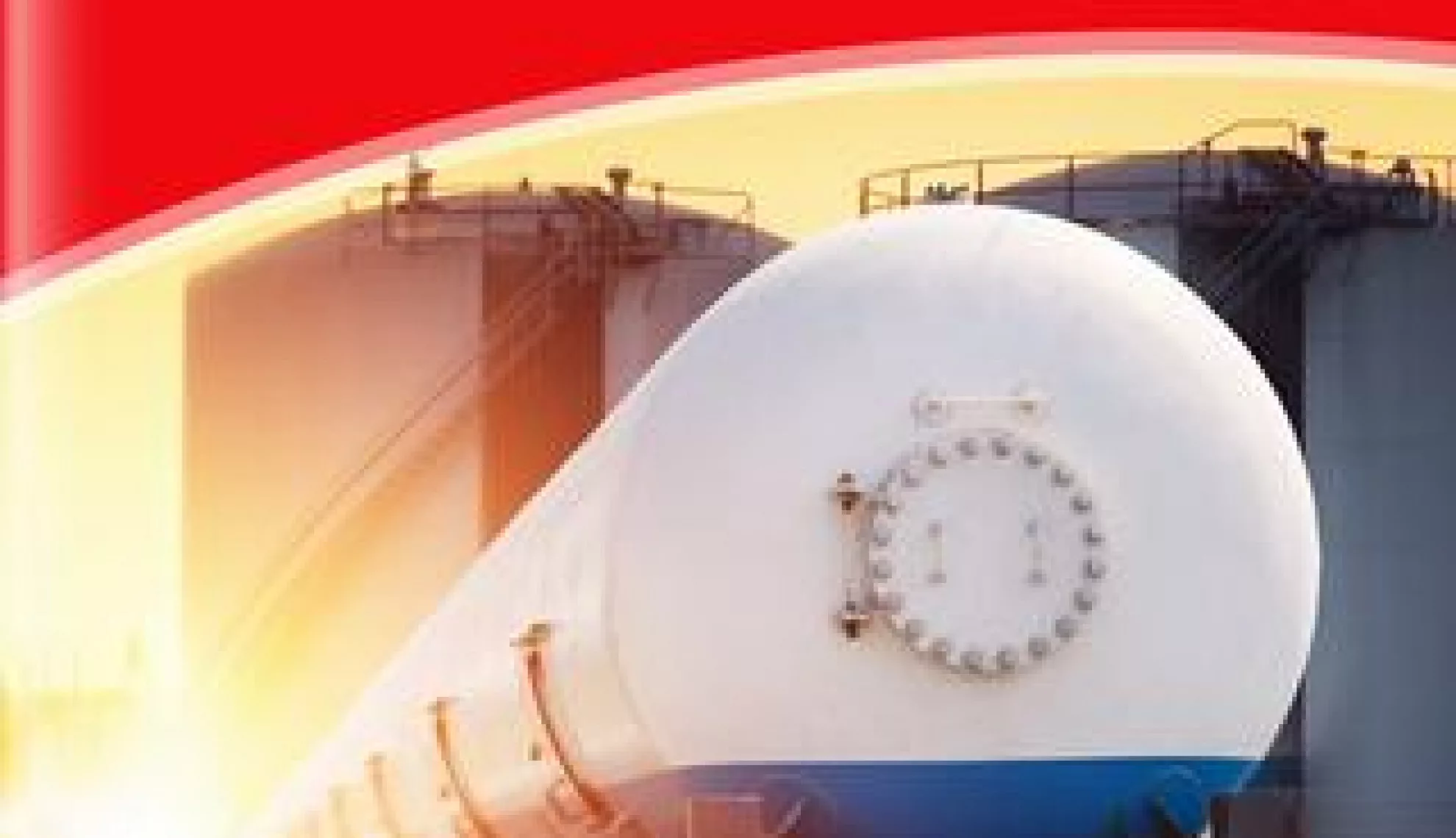 Papua New Guinea's national oil & gas company is fully invested in a giant LNG project that will ensure the security of the sector for years to come.
Writer: Tom Wadlow
Project Manager: Josh Hyland
Papua New Guinea is home to more natural gas than previously thought.
In April, global oil & gas heavyweight ExxonMobil conducted a fresh estimate of reserves, concluding that PNG was home to 84 percent more natural gas than it had previously calculated at its P'nyang field. In other words, 4.3 trillion cubic feet of resource can be exploited.
In a statement concerning the new discovery, ExxonMobil Development Company President Liam Mallon said: "The increase in the estimated resource size of the P'nyang field helps illustrate the tremendous growth opportunities for our operations in Papua New Guinea.
"We are working closely with our joint venture partners and the government to progress the P'nyang field development proposal and secure the licenses needed to develop this world-class resource."
The reserve is located in the west of the country within petroleum retention license three, which covers 425 square kilometres.
To maximise the enormous potential of PNG's production potential, Exxon and other industry players are engaging with national oil & gas company (NOC) Kumul Petroleum Holdings Limited (KPHL).
The organisation's roots can be traced back to June 2008 and the incorporation of NPCP Kroton Limited, which then became NPCP Holdings Limited in March 2014. At this time, it was decided that all petroleum assets of the government would be consolidated into one company.
It was in 2015 when the Kumul Petroleum Holdings Limited Authorization Act was passed, creating the organisation that exists and operates today.
PNG LNG
The major reason for KPHL's original establishment was to manage the PNG government's stake in the ExxonMobil-operated PNG LNG project, a $19 billion development designed to commercialise the gas resources of the country.
It includes gas production and processing facilities that extend from Hela, Southern Highlands, Western and Gulf provinces to Port Moresby in Central Province.
Beginning operations in 2014, these facilities are connected by more than 700 kilometres of onshore and offshore pipelines and last year saw 8.3 million tonnes of LNG produced and shipped to Asian clients. These include China Petroleum and Chemical Corporation (Sinopec), Osaka Gas Company Limited, The Tokyo Electric Power Company Inc. and CPC Corporation.
So far, the project has delivered a number of socioeconomic benefits to PNG, from employment of 2,600 locals to the utilisation of more than 200 local businesses for essential services and supplies. In total, some 55,000 workers were involved in the construction phase, with 21,220 employed at its peak in 2012.
It is the largest investment ever made into Papua New Guinea, and KPHL owns a 16.57 percent share in the scheme, with Exxon (33.2 percent), Oil Search Limited (29 percent), Santos Limited (13.5 percent), JX Nippon Oil & Gas Exploration (4.7 percent) and Mineral Resources Development Company Limited (2.8 percent) the other stakeholders.
In light of Exxon's discovery earlier this year, plans are being explored regarding the PNG LNG project's expansion.
This could involve the introduction of three new trains serving the LNG plant near Port Moresby, with one new train dedicated to gas from the P'nyang and PNG LNG fields and two trains dedicated to gas associated with the Papua LNG project in the Elk-Antelope fields.
The development concept, which would add approximately eight million tonnes of LNG annually, would double the capacity of the existing LNG plant operated by ExxonMobil.
Mallon added in Exxon's April announcement: "We are working closely with our joint venture partners and the government to progress the P'nyang field development proposal and secure the licenses needed to develop this world-class resource.
"This investment would extend our gas pipeline infrastructure into the country's Western Province and have a meaningful and lasting economic impact for Papua New Guinea and its people."
For KPHL and its dedicated PNG LNG subsidiary Kumul Petroleum, involvement as the third-largest shareholder could reap huge dividends if production is to be expanded along these lines.
At the moment, around a billion cubic feet of natural gas is turned into LNG at the Port Moresby plant, and it is estimated that more than 11 trillion cubic feet of LNG will be produced over the entire 30-year lifespan of the project.
Diversified
PNG LNG is not the only commercial interest being developed by KPHL.
Given the country's rich oil & gas resources and the fact that the Company, as the legislated state nominee, can always exercise its option for a 20.5 percent stake in every project, strong growth appears inevitable.
Together with a consortium of partners, Kumul sells gas to Oil Search's Hides Project, which conditions and sells it to Barrick Gold Corporation's Porgera mine, located at more than 2,000 metres altitude in PNG's Enga Province.
KPHL has also held an interest in the SE Gobe field since 2014. Located in the Southern Highlands Province around 85 kilometres from Kutubu oil field, the site supplies gas to PNG LNG.
Another recent development concerning the supply of gas to Port Moresby comes in the form of a new plant being built with joint venture company NiuPower.
Set to be commissioned in November 2018, the $110 million project will see the replacement of around 50 MW of diesel-generated power. It will also deliver cheaper power to residential and commercial consumers.
In the oil space, the Moran field was transferred to the Company in June 2016 as part of the legislation mandating Kumul Petroleum Holdings as the PNG Government representative of all petroleum development licences in the country. The field is operated by Oil Search.
Fulfilling a vision
All of KPHL's activities are geared towards delivering on a core set of values and clearly defined mission.
The organisation states six clear values by which it operates: benefiting Papua New Guinea; accountability and transparency; team value and diversity; protecting and preserving the environment; maintaining high health and safety standards; and promoting innovation and excellence.
By adhering to these principles, KPHL hopes to fulfil its mission, split into five key objectives, the first and second revolving around maximising value of upstream opportunities and diversifying into mid-stream operations.
The remaining goals include seeking external investment into the industry, generating wealth and opportunity for nationals and managing the business with the highest standards of governance, responsibility and transparency.
This is all grounded in the Company's overarching vision, one which ultimately defines its purpose – to 'create value and opportunity for PNG and its people by becoming a major national oil and gas corporation'.
VIEW Kumul Petroleum BROCHURE