Rhett Simonds, CEO at Simonds Group, discusses the act of uniting with rivals to give back to the construction sector following a challenging 2020.
GIVING BACK TO THE TRADE
The last 18 months has seen unprecedented disruption and challenges.
Fortunately for Rhett Simonds, CEO and Executive Chairman of Simonds Group, the construction industry was one of the sectors that wasn't as badly affected.
"We feel very fortunate, especially when you look at other industries such as hospitality, travel and entertainment. I feel for the people working in those sectors because it's terrible to see what they have gone through and are continuing to deal with," says Rhett.
Simonds Group consists of two integrated businesses: Simonds Homes and Builders Academy Australia. The company is renowned as one of the largest detached homebuilders in Victoria and is targeting growth in Queensland and New South Wales. However, the industry, through its representative bodies, united in the fight against COVID-19 worked with the state and federal governments to put in place the support the sector needed. "This led to the rollout of the 'HomeBuilder' scheme which has enabled and promoted the construction of new residential homes which helps underpin the economy and our performance as a country in general. The state and federal governments have been a major force in supporting the industry and we're very thankful."
Having been founded by Rhett's grandfather, Gary Simonds, the family has grown the business over the past 72 years. With the company having been in the family for generations, there was never a question over which direction Rhett's career would take.
"My whole family have been involved in the building sector in some way throughout their entire lives," discusses Rhett. "My grandfather is a qualified carpenter by trade, and he grew the business before my father joined him. My dad then became a qualified carpenter too before I entered the business around 20 years ago.
"For me, it was a bit of a no-brainer because all I ever wanted to do was work for my father and grandfather and it progressed from there. However, I went down a slightly different path to my father and grandfather because I didn't really pursue the trade side of things and opted for the professional route, such as university and learning about e-commerce. This provides a different skillset because we have two very accomplished builders in my father and grandfather, whereas I upskilled myself to try and add value to the company in other ways. It's all I've ever wanted to do and all I've ever known."
Rhett believes having his grandfather and father still working with the organisation provides the company with a real competitive advantage. "The family factor is key because there are three generations that support the business," he affirms.
Although the family element is of great significance to Rhett, he believes there's another key area that sets Simonds apart from competitors.
"We're particularly proud of our Builders Academy which is taking all the experience and know-how that Simonds has acquired over the last 72 years and giving back to our trade," explains Rhett. "We aim to help the people that are coming through the industry every day by offering vocational education and upskilling courses. It's one thing to be able to build the homes but another thing to give back to the industry and upskill the space. It puts better skills into the industry as a whole and we're very proud of it."
Builders Academy Australia (BAA) is a nationally accredited Registered Training Organisation. It provides building and construction focused VET courses in Victoria across over 50 training locations. Established in 2005 as an internal workforce training department, BAA is now outwardly focused and offering its courses to the general public.
"It's really simple for us," explains Rhett. "If the industry gains an advantage from it then so do we. We're all about building high-quality homes and delivering great value but it's also very important to ensure the industry has the knowledge base and skillset to thrive. It's a great thing to be doing not only for us but for the wider industry."
"We're all about building high-quality homes and delivering great value but it's also very important to ensure the industry has the knowledge base and skillset to thrive"

Rhett Simonds, CEO & Executive Chairman, Simonds Group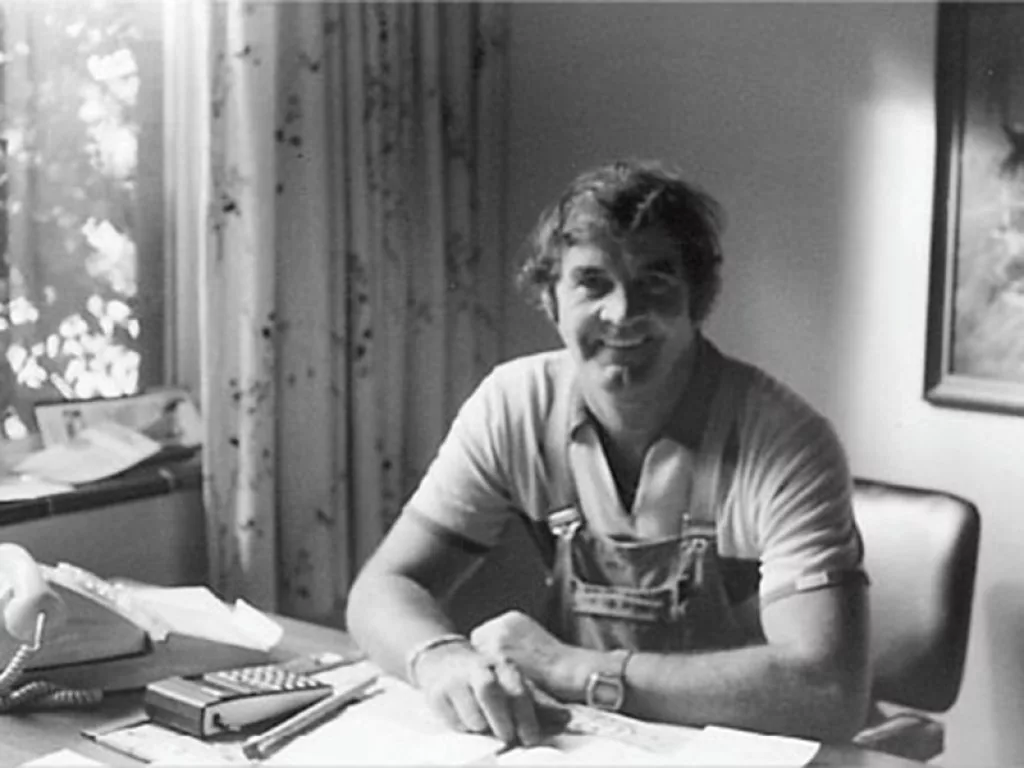 WORLD-CLASS CUSTOMER SERVICE
Simonds Group specialises with a hands-on approach. Its passionate team is committed to supporting its customers from the initial consultation, right through to the first steps into their new home.
Customers will receive a dedicated Customer Relationship Coordinator to guide them through the building process from signing contracts and securing permits to handover and move in. In addition, customers can log into their 'mySimonds' account at any time and track the progress of their new home.
NATURALLY LIVEABLE SPACE
The company recognises that no two families are the same so provides a range of choices to suit every lifestyle. By buying a Simonds house, you're choosing a home with more open plan living options for more family moments together. Many of its home designs bring the outside in with beautiful alfresco settings and specifically designed spaces created just for children, and relaxing, quieter retreats for parents. Its newly launched Metro range allows customers to choose from multiple floor plans designed to strike the perfect balance between affordability, design and lifestyle considerations.
MORE AFFORDABLE OPTIONS
When it comes to designing homes, Simonds Group prides itself on providing families with more of what they want and ensuring its affordable too. In addition to floor plan flexibility, the organisation provides a plethora of options in home designs, with more than 150 to choose from. Each home has been created with families in mind to offer an affordable space that is as practical as it is beautiful. This means that when it comes to value for money, Simonds Homes are high quality at affordable prices with all the hard work taken care of.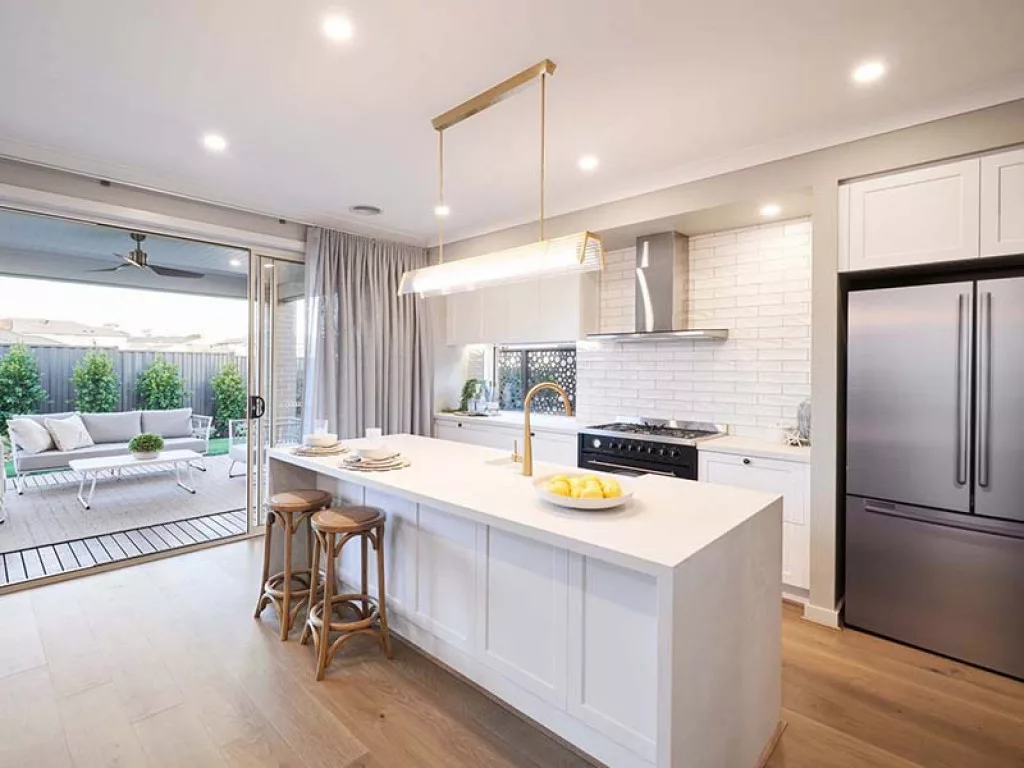 PASSION AND EXPERIENCE
Since 1949, Simonds Group has built more than 21,000 new homes and created over 400 display centres. It is this experience that provides insight and confidence in knowing what it takes to create the perfect family home with a truly unique approach. Since the beginning, it has always been Gary Simonds' values and mantra that have acted as a guide and his mission statement still lives on today.
Today, Australia's residential housing sector is in an expanding, but uncertain place. Rhett notes that when COVID-19 first began to emerge, planning was undertaken in expectation of declining demand.
"Fortunately, the federal government realised that to underpin the economy, stimulus was needed to support the building and construction sectors. That has led to significant demand for residential housing."
Having sustained long-term relationships with some partners that have lasted for over 40 years, Rhett believes it is harnessing these collaborations that is essential but realises not everyone in the industry is in the same boat. "It helps that we have long-serving relationships," he discusses. "At the end of the day, we all deal with similar suppliers across the industry. The sad thing is the smaller builder that operates across Australia will feel the pressure more than the larger builders. That's difficult news for the industry as a whole."
Moving forward, with Rhett at the helm, Simonds Group is targeting further expansion into Queensland and New South Wales. "Victoria is our founding state and we've mastered it well," explains Rhett. "However, our focus is on growing in the states that we're not quite as big in.
"Ultimately, we want to become a larger player in those areas in the coming years."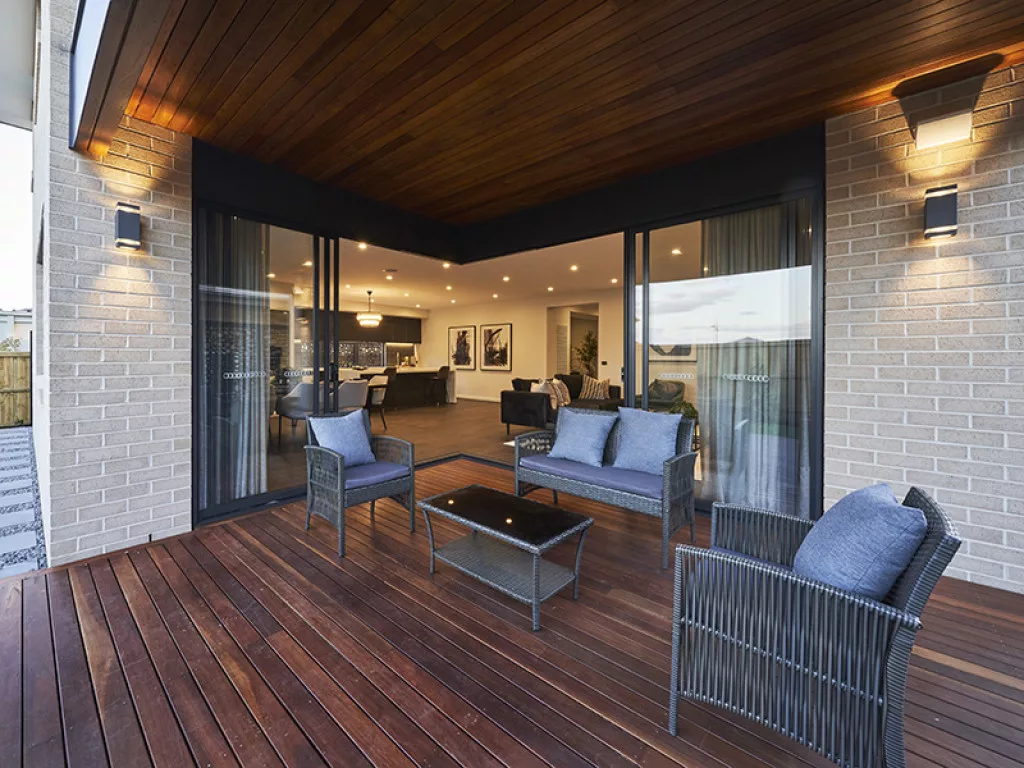 VIEW SIMONDS GROUP BROCHURE