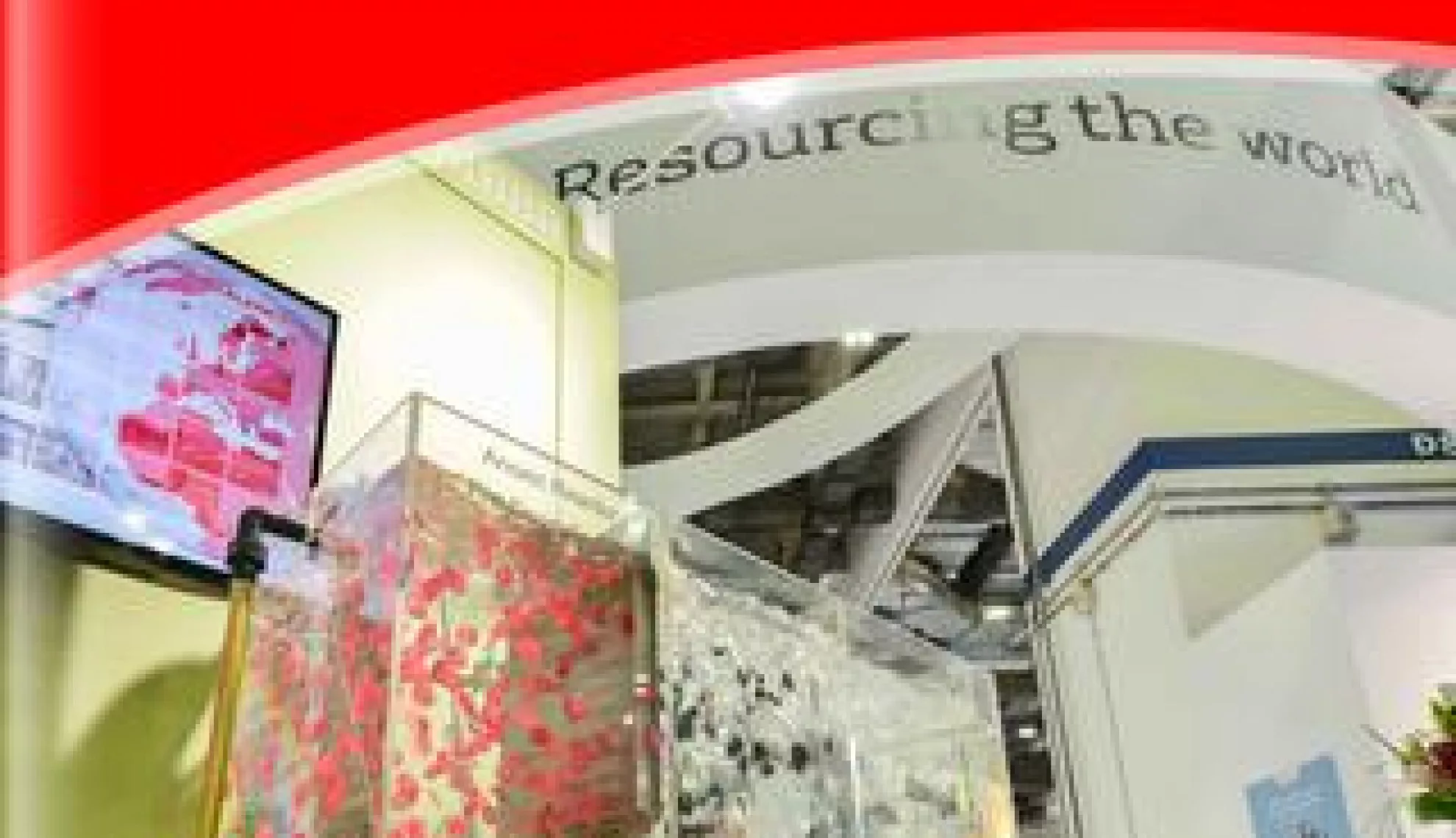 With more than 350 different technologies to boast, Veolia is replicating its global success in Asia courtesy of a flexibility and legacy that is now renowned within the industry
Writer: Matthew Staff
Project Manager: Matt Cole-Wilkin
Veolia's influence in Asia is thriving off the back of its global leadership position in the resource management domain, and is looking to translate this status into even more concerted solutions combating some of the most pressing water challenges in the world.
With a long legacy in environmental sustainability – 160 years to be exact – the wider Group has etched its name into the sector's upper echelons over the decades virtue of its 350 different technologies, unparalleled after-sales capabilities, its operation and maintenance support, and of course its geographical reach.
Subsequently reputed as one of the world's leading providers of water treatment solutions, Veolia's influence in Asia specifically has evolved over the past 30 years to demonstrate this prowess as extensively as possible.
"One of our key success factors lies in the flexibility of our solutions, as Veolia's portfolio can be applied across various markets in the region," Carlo Patteri, Business Development Director, Projects, South East Asia Industrial, Veolia Water Technologies, emphasises to this end. "This flexibility has enabled manufacturers from various vertical markets to enjoy the advantages of Veolia's advanced water and wastewater technologies."
In Asia, much as in the rest of the world, Veolia provides its clients with the full scope of water technologies capable of treating process water and tackling wastewater challenges, as well as business monitoring tools to conduct water audits.
Patteri picks up: "Some of these solutions have very specific applications while others fit a broad range of markets. For instance, the Whittier Filtration and Separations product range is a series of heavy-duty equipment designed to meet the stringent standards of the hydrocarbon and chemical processing industries. On the other hand, our well-known Biothane Anaerobic Technologies and AnoxKaldnes™ Moving Bed Biofilm Reactor (MBBR) range are examples of technologies which are more commonly integrated across industries.
"Veolia covers the entire water treatment chain, and we take pride in being a one-stop provider."
Uncovering projects
Veolia's key targets incorporate municipal and industrial markets – including oil & gas, power, food & drink etc – and across each of these areas, the Company stays true to its overriding philosophy to remain customer-centric and to work on the most pressing solutions required in each region.
Consequently forming its core continuous improvement strategy, Veolia's devotion to building strong relationships and to support clients in their own international ventures has been a pivotal contributor to the Company's development in Asia.
"Together with the expertise of Veolia's engineers and the effectiveness of our water technologies, we have been successful in securing new contracts and retaining old clients," Patteri continues. "We have been busy with several projects recently. On the municipal side, we are working on a major drinking water project in Sri Lanka where the objective is to provide safe drinking water and to secure a steady water supply for more than 350,000 people.
"For this project, Veolia was appointed as the main contractor to design and build five new water treatment plants, 12 service reservoirs, five pumping stations, and more than 430 kilometres of transmission and distribution mains in Sri Lanka."
Meanwhile, on the industrial side, the Company has worked with Bacchus in China and Associated British Foods in Thailand to implement wastewater recovery solutions in their facilities; the latter food & drink market having been earmarked as one of six priority segments of growth for Veolia in Asia.
"As a fundamental component for food and beverage business processes, water use is essential and the demand will only escalate as the industry expands, resulting in greater volumes of wastewater," Patteri explains.
Offering a prime example of how Veolia adapts its sector focuses and client offerings in accordance with where the demand is, Patteri also notes that across each of these strands, it is efficiency and standardisation that holds the key to moving seamlessly between projects.
"As a result, we are able to respond quickly and ensure long-term relationships with our key accounts," he says. "And to uncover new potential projects, we often engage in knowledge-exchange internally, where we share about new opportunities or new investments made by multinational corporations.
"For example, Vietnam is an emerging market that Veolia is keen to grow, and we look forward to supporting more manufacturers there."
Agile, integrated and efficient
The continuous international expansion of Veolia harks back to the Group's overall global approach in helping international industries to manage, optimise and make the most of their resources by pushing technological boundaries and by driving research and development on an ongoing basis.
This has led to the launch of several cutting-edge solutions such as the ACTIFLO® CARB, Veolia once again leveraging its intercontinental influences to instil the most appropriate local technologies.
"It is easy for us to do this as we already know what the client requires, and we can apply the same myriad of solutions in each region," Patteri adds. "At the same time, our team of engineers has the expertise to support clients regardless of their fields.
"Since 1853, Veolia has continued to grow from strength to strength and now, to continue our momentum, Veolia is streamlining its operations to provide clients with greater efficiencies, and to attain greater synergy within the different departments. By aligning the organisation, Veolia can then be more agile, more integrated, and more efficient."
Agility of course lends itself not just to footprint growth and sector diversification, but also to industry trend responsiveness. And one such trend monitored in recent times has been the droughts experienced in Malaysia, where companies are looking to react by investing in water recycling and reuse technologies; the latter especially on the rise.
"Similarly, in Singapore, local authorities have imposed a 30 percent increase on water prices that will kick in by 2018, and this will make water recycling technologies more economically attractive to manufacturers operating in the city," Patteri details. "Anaerobic digestion solutions are also gaining popularity as companies seek to recover nutrients from their wastewater and produce renewable energy at the same time."
Resourcing the world
From a wastewater perspective, Veolia Water Technologies' footprint, robustness and efficiency brings added value as well as quick responsiveness to client requirements and market challenges; something which Patteri attributes as one of the Company's most vital differentiators.
"Our strength lies in our ability to bring together a wide range of water and wastewater technologies, and to customise solutions according to local conditions," he says. "This enables us to address specific advanced needs such as water reuse, high efficiency energy recovery, and large-scale first-time infrastructure requirements.
"Regardless of the size of the project, we believe in recommending the most ideal set of technologies for each of our clients."
To facilitate this, Veolia will continue to invest in its R&D operations to further expand its current portfolio of solutions moving forward; to better support the Asian water market.
With water scarcity threats becoming prominent in Asia-Pacific, there is an opportunity for Veolia as manufacturers will be more inclined to consider moving towards water conservation and adoption of reuse technologies, such as water harvesting and recycling to improve their water footprint.
Patteri adds: "As we standardise our solutions to ensure that our clients can consistently achieve high performance anywhere in the world, we hope the process will help our key accounts like Danone as the client continues to expand their operations in new markets.
"Veolia hopes to penetrate new markets as well, and we look forward to growing our references in Indonesia and Vietnam. Through all of this, we aim to build long-term relationships with our key clients, to bring more added-value and to develop targeted solutions in partnership."
And in doing so, Veolia Water Technologies will edge closer to its goal of 'resourcing the world', or in this case, Asia.
Patteri concludes: "In the next five years, Veolia hopes to continue to contribute to a world in transformation.
Already today, 700 million people in 43 countries live in water scarce regions, and it is expected that 1.8 billion people will be living in regions with absolute water scarcity by 2025.
"We know water, and this has enabled Veolia to build its expertise over the years to cover the full range of the water cycle, which is a key differentiator that will address the above challenges and set us apart from our competitors in the future."
VIEW Veolia Water Technologies South East Asia BROCHURE