Kevin Qumar Sharma, CEO at TPAC, discusses what sets his organisation apart amidst transformation in the industry.
PACKAGING WITH A DIFFERENCE
Doing it differently isn't an easy feat to accomplish.
It requires well-thought planning and an agile mentality to ensure that when things aren't working, they're tweaked and tinkered with to ensure they do.
Introducing TPAC.
TPAC is an end-to-end packaging company with a market leadership presence in Thailand, Malaysia, India and the UAE, exporting to approximately 44 countries worldwide. The company's manufacturing plants are equipped with the latest technologies required for the manufacturing of rigid plastics (precision injection moulding, extrusion blow moulding and PET single and two stage moulding).
Its competitive advantage revolves around three key areas, according to the company's CEO Kevin Qumar Sharma.
"First and foremost, there is the strength of the design lab," he comments. "We're highly focused as a company on our craft. By focusing within this relatively narrow packaging niche, it has allowed us to become truly world-class at what we do. In recent times, we have further developed our capabilities to intimately understand the desired branding and market positioning of the product, to influence our conceptualisation. In the past, our focus was more technical in terms of how we developed projects but today we are more holistic in our understanding of a project and really understanding the brand's aspirations are now an integral step in our product design journey.
"Secondly, it's our hygiene DNA. 90 percent of our portfolio is focused on serving the food and pharmaceutical end segments which require robust clean room infrastructure and most importantly, a certain mindset amongst shop floor and management teams.
"Finally, it's the culture. Despite the fact that we've been around for 40 years, we describe ourselves as a start-up. This is because our truly transformative journey began just over five years in 2016 when there was a change of control at the shareholding level, and I was provided with the opportunity to lead the firm as CEO."
It was at this point that we became serious about being world-class. During the past five years, we've quadrupled in size and have gone from three plants in Thailand to 12, with two more under construction in India, across four countries. Our growth story has produced a certain entrepreneurial culture amongst our teams."
And he should know. Having served as CEO since 2015, Sharma is equipped with a comprehensive understanding of how TPAC operates and is an experienced industry professional. However, the first 10 years of his career were spent as an investment banker in London. "This initial decade of my career as a financier, to some extent, shaped me as a professional," he recounts. "But, after almost a decade in the finance industry, my entrepreneurial hunger to build a world class business over the long-term was stronger than ever. Furthermore, having grown up in Malaysia, my heart was in Asia, and I yearned to return to Asia as an entrepreneur. It wasn't the manufacturing industry per se that interested me, rather the idea of building a world-class global business from my base in Asia that truly excited me."
"A successful partnership is all about an alignment of core values"

Kevin Qumar Sharma, CEO, TPAC
INNOVATION AND EVOLUTION
TPAC's projects begin with its design teams working closely with customers to conceptualise the look, feel and desired functionality of the project. New technology such as automation systems enhances the company's quality systems in product inspection and packing are also vital components across the production lines. While TPAC is primarily focused on serving segments that necessitate the strictest of hygiene requirements, particularly those of the food and pharmaceutical segments, clean room manufacturing is deeply embedded into the company's DNA as all plants are equipped with the required certifications to serve end segments.
Over the past few months, TPAC has prioritised innovation and launched several projects through recycled PET (rPET) for particular personal care applications. "This involved close collaboration between ourselves, customers and the rPET supplier to operate multiple trials with varying levels of recycled content. It's really encouraging to see this evolution in our industry, especially with PET," says Sharma. "We've seen significant forward transformation with the PET recycling infrastructure and we're hopeful that the recycling infrastructure of other polymers such as PP and PE will soon follow suit."
Today, TPAC has three geographic growth engines which is Southeast Asia, India and the MEA (Middle East and Africa). "We have already established a presence in Thailand and Malaysia," outlines Sharma. "This has meant that Vietnam, the Philippines and Indonesia are markets that are high up on the ASEAN priority list. In India, we have plants in the west and north of the country. However, we currently don't have any facilities in the south and east. For us, developing a pan-India presence is our Indian team's priority.
"In terms of the Middle East, we currently have plants in the United Arab Emirates. We export around the GCC and even to Africa. This means that large markets such as Egypt and Saudi Arabia are interesting for us. Overall, the emerging markets are really where our heart lies and getting closer to our customers to more effectively serve them is a key priority."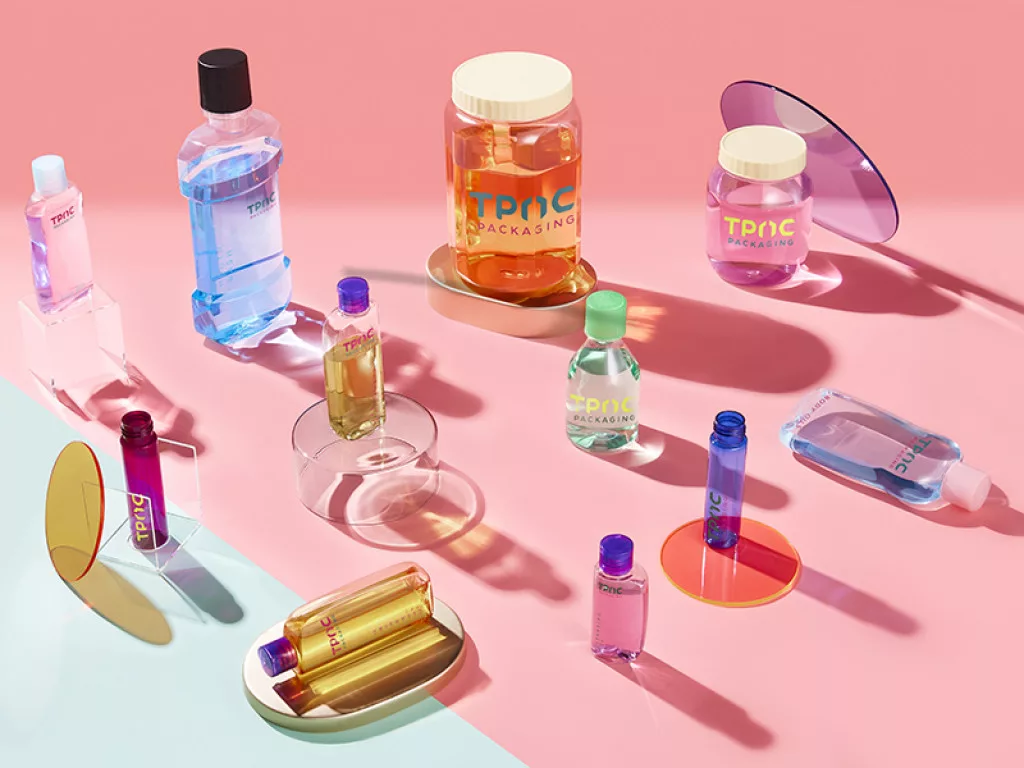 A DIVERSIFIED SUPPLY CHAIN
A robust supply chain is essential to long-term growth and success, as many organisations found to their expense during COVID-19. Without an alternative method of supply, companies run the risk of being unable to operate. Indeed, it's a key reason why TPAC has a localised supply chain for each respective market. "Thailand, Malaysia, India and the Middle East all have developed petrochemical industries which permit effective local raw material sourcing," explains Sharma. "Our sales are predominantly domestic within each of our countries, as rigid plastic packaging tends to be voluminous. But, for certain products, particularly those where we can achieve very effective packing density such as caps and closures, this is where exports are prevalent and is where TPAC exports to 44 countries globally."
Forming key, strategic business relationships makes operating a successful business in the manufacturing space considerably easier. Sharma believes that TPAC takes great pride in relationships that are long-lasting and are formed over multiple decades. "When we make acquisitions, great care is placed to understand the historical context of the company relationships and thought is given to how we can take these relationships to even greater heights," says Sharma. "A successful partnership is all about an alignment of core values. In life and in business there will be good times, but there will be challenging times so the ability to sit across the table with our partners with a mindset of 'we are going to figure this out together' is imperative."
"We will continue to take our world-class transformational journey extremely seriously"

Kevin Qumar Sharma, CEO, TPAC
A STRONG RECRUITMENT STRATEGY
TPAC has over 2,000 staff across its bases. With such a significant number of employees, how does the company keep them all happy? It begins with recruitment, according to Sharma. "The way in which we recruit at the company has evolved a lot," he reveals. "We went through a lot of HR literature in order to come up with a comprehensive framework for how we assess talent. I got frustrated with superficial interviews and a lack of uniformity in how we were assessing talent. Without uniformity, how do you benchmark talent against each other?
"Another gap that was identified in our hiring process was the lack of clearly defined objectives relating to a role. If you were to ask different members in the team, what the objective is for the role we are hiring for, it was likely that each of our different team members would provide divergent answers for what qualities are most critical for the role, and for what the role actually entails. This has meant that the need for TPAC to develop a robust hiring framework was critical, and so we did. What I can say is that the level to get into TPAC today is considerably higher than yesterday. The bar gets higher every day and that's the way it needs to be!"
For Sharma and TPAC itself, the future looks bright. With the next few years in mind, the company has big plans to continue to transform and grow.
"Earlier this year, we formalised and shared with all our investors our aspirational plan for 2023. In summary, our aspiration for 2023 involves TPAC doubling our 2020 EBITDA within the next three years," he discusses.
"We will do this by a combination of inorganic acquisitions and all of our existing businesses growing around the mid-teens type of levels. In the near term, TPAC also plans to graduate onto the main board of the Stock Exchange of Thailand. At present we are listed in the MAI (market for alternative investments).
"Most importantly, we will continue to take our world-class transformational journey extremely seriously. As long as we continue to do this, I have no doubt that our customers will continue to trust us and view us as their trusted packaging partner of choice."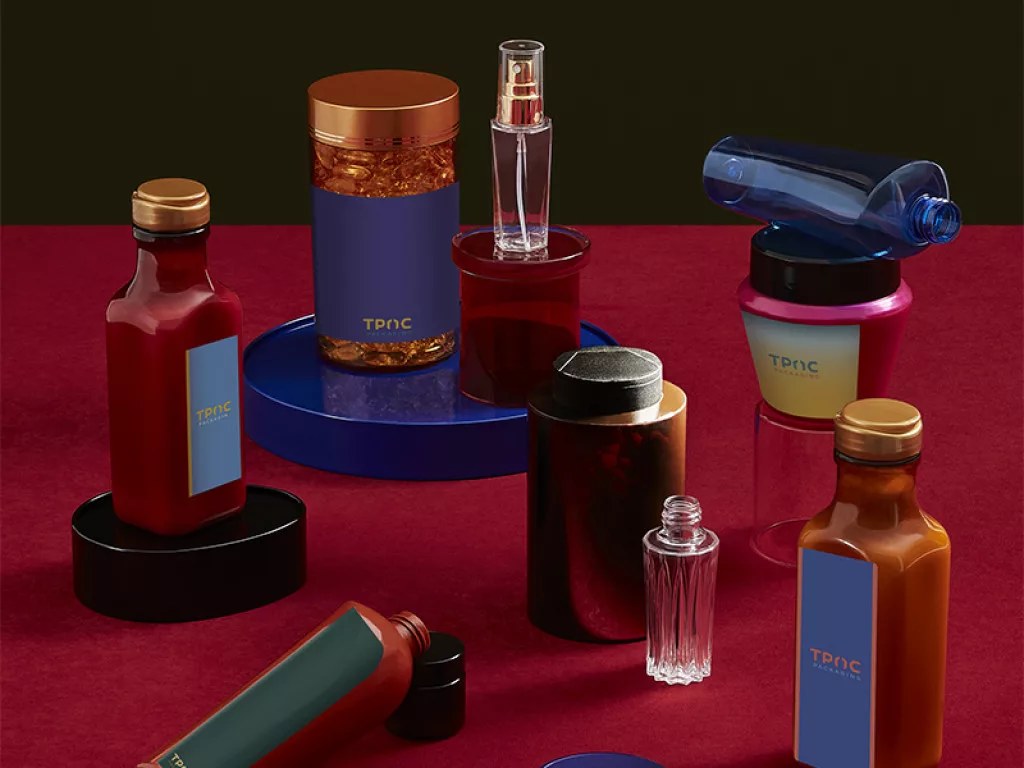 VIEW TPAC BROCHURE