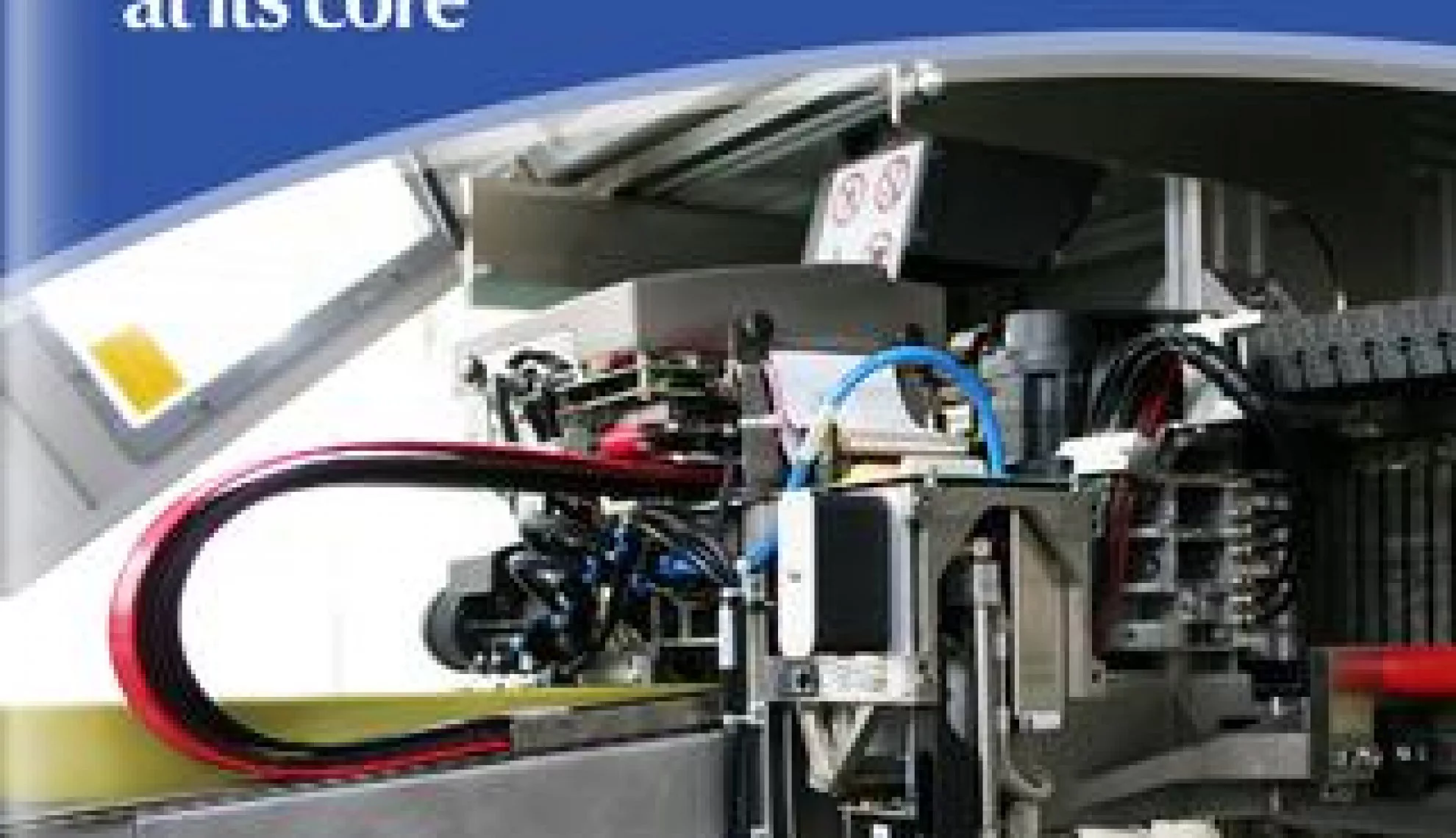 Powering Customer Growth
Writer: Matthew Staff
Project Manager: Arron Rampling
Megatone Electrics Corp's one-stop shop for design and manufacturing services has been built upon an ethos of customer satisfaction and internal evolution; a philosophy which lends itself to long-term sustainability epitomised by its ongoing quality control processes, on-time delivery record, excellent communications, cost savings measures, and international expansion.
Established in 1972, the initial business model revolved around manufacturing and marketing portable radios, an offering that enjoyed so much demand that a natural broadening of the portfolio – from its domestic Taiwan base – became inevitable from both a capacity and product perspective.
"Having added the capacity to develop and manufacture front panels and cabinets for radio cassette players, Megatone made its debut as an integrated components manufacturer and assembler, and by 1978, we were offering music centres and mini stereo systems. As demand for our services grew, Megatone transformed to become a full-service manufacturing Company," according to Managing Director, George Hu. "Now, Megatone's electronic manufacturing services offer comprehensive and integrated design and manufacturing services to optimise our clients' operations and time to market, from initial product design to volume production.
"We are skilled in servicing OEMs and ODMs across a wide variety of industries including automotive, industrial control equipment, telecommunication, power management, video/audio/entertainment, computer peripherals, medical devices and consumer electronics."
The Company's total value-added package exudes quality, product care, supply chain optimisation and forward thinking, realised through its production planning, testing, logistics, client service and support elements.
Subsequent attainment of ISO9001 and ISO 13485 certification has justified its strategy to this point, and emphasises the differentiation achieved within the wider market.
Hu says: "At Megatone we understand the importance of world-class quality, cost competitiveness, on-time delivery, open communications and flexibility. We have been helping our customers reduce their overall cost of operations and manufacturing for more than 40 years.
"We are flexible and we put the customer first. We have two manufacturing facilities, one for low to medium volumes (high mix – low volume) and another for higher quantity runs. We offer a one-stop shop solution that includes but is not limited to: DfX, PCBAs, cable assemblies, plastic and metal enclosures, full box build, testing and logistics. Both locations are ISO 9001 and ISO 13485 certified."
On target
In order to develop with the times, Megatone constantly evaluates processes, human resource strategies and consumer requirements; leveraging the existing expertise within the Company and adding new technologies as needed to remain reliable throughout these industry fluctuations.
Maintaining successful operations in the enigmatic tech sector is a result of customer loyalty though, something which Megatone has earned and reaffirmed in abundance over its four decade tenure.
"Megatone is fortunate to have earned customers' trust all over the globe, from here to South America, to North America, Europe, and Russia," Hu emphasises. "We are involved in a number of different strategies to increase our presence, from working with the Taiwan External Trade Development Council and a number of business and industry associations, to participating in targeted trade shows around the world, to social media and more."
Expansion plans incorporating a heightened presence in the Americas, Central Europe and Russia is further testament to this approach, with enhanced international experiences reflected in the constant upgrading of its technologies and products in line with global trends and advancements.
Hu continues: "We constantly review new technologies and periodically invest in new machines and equipment to improve our manufacturing capability and quality, such as high speed pick and place machines, X-ray, and 3D AOI diagnostic equipment. We review all of our processes on a quarterly or on an as-needed basis to improve work process efficiency.
"We also review our strategies and key goals annually, sometimes quarterly, to make sure we are on target. In the past year or so we have been very successful in the GPS tracking industry segment, medical devices and IoT products. We have also found some niche customers that serve specialised markets.
"Since we are a relatively smaller player than say a Jabil, or Flextronics, we can move quicker, our overhead is much lower and we don't need the kind of volumes (pieces per year) that they require. We are very flexible and easy to do business with."
World-class quality
Flexibility compounded by world-class quality forms a potent combination often unrivalled in the market, and Megatone is leveraging this differentiator in a global domain that embraces such levels of innovation and tech expertise.
"Megatone's focus is on world-class quality manufacturing of products for our customers more than creating new technologies or products. Having said that, we do strive to find better ways to increase the repeatability of our manufacturing processes and deliver finished goods to our customers in a timely and efficient manner to help keep reducing the total cost of our customers' operations." Hu affirms. "For example, we've gradually upgraded our manufacturing equipment to be more advanced and energy-efficient and we've also converted all of our lights from florescent to LED.
"In addition, we've implemented a sophisticated ERP system to reduce and eliminate unnecessary paper trails."
Streamlining and sustaining the business even further, Megatone looks to retain a local feel within the Company wherever possible, emanating from its workforce and infiltrating areas of the supply chain.
Honing a perfect balance between this indigenous tactic and capitalising on its international presence, the resulting combination stands the organisation in perfect stead in order to meet its goals.
"Megatone supports the local economy and the majority of our employees are local," Hu confirms. "We also have a few employees from the US and Latin America and since we do serve customers all over the world we have special talent in our customer project manager and sales positions, with fluency in English, Russian, Spanish, and of course Mandarin.
"We also work with local and overseas business partners and customers in other Asian countries, the US, South and Central America, the Caribbean, Russia and Europe. We procure from partners that provide quality and cost effective products in a timely and consistent manner. In addition, we value partners that are flexible, have good communication and efficient processes."
Looking forward, Megatone Electronics hopes to persist in its ambitions to serve as wide a customer segment as possible through an improved presence in the IoT and industrial domain across the Americas and Europe, but – all the while – never losing sight of its customers' needs first and foremost.
"Megatone is proud of several areas which it will strive to maintain, including our attention to customers, as without them we would not be here; so we are very flexible wherever possible and we do whatever we can to satisfy their needs," Hu concludes. "We also believe it is critical to have good communication with our customers. We pride ourselves in keeping the customer informed about their project and we have found that our customers greatly appreciate that.
"Finally, on-time delivery and flexibility is another area that our customers have complimented us on. If your CM partner does not deliver on-time and consistently, that is a huge problem and you can lose business to competitors. Megatone continuously works on providing on-time delivery so our customers can satisfy and keep their customers."
VIEW Megatone Electronics Corp BROCHURE