Suzlon Energy Australia (SEA) has been a breath of fresh air for the Australian wind energy market, as CEO, Tejjas Parmar, tells us.
POWERING A GREENER TOMORROW
"I would say Australia has taken the right steps at the right time on the path to leading the world's renewable energy sector."
Tejjas Parmar, CEO of Suzlon Energy Australia (SEA), is confident that Australia has the right resources in place to set a new market-leading benchmark in the field of renewable energy.
Indeed, Australia has some of the best wind energy resources in the world. Mainly located in the south of the country, they lie in the path of strong westerly winds found in the Southern Hemisphere, known as the Roaring Forties.
Wind power is therefore unsurprisingly Australia's leading source of clean energy, contributing to 37.5 percent of total renewable energy supplied in the country in 2020 as well as 10 percent of electricity.
When it comes to Australian wind energy, SEA is a pioneer in the domestic market, of which it holds a 17 percent share, currently servicing and maintaining seven windfarms in Australia.
"When SEA was established in Australia in 2004, it was one of the early movers and within five years it was the market leader in the wind energy industry," says CEO, Tejjas Parmar, who soon expects the country to be 50 percent powered by renewable energy.
Parmar is also CEO of International Business at the wider Suzlon Group, whose presence is felt in another 17 countries across a further five continents. The Suzlon footprint has rapidly expanded around the world since its inception in 1995, making a name for itself through technological and product innovation.
With over 12,000 wind turbines installed worldwide, Suzlon Group, consisting of Suzlon Energy Limited (SEL) and global subsidiaries such as SEA, is among the world's leading renewable energy solutions providers, revolutionising and redefining the way sustainable energy sources are harnessed to power a greener tomorrow.
On a global level, Suzlon Group has a strong presence across the entire wind value chain, with a comprehensive range of services including wind resource assessment, design, supply, site procurement and development, installation, commissioning and dedicated life cycle asset management.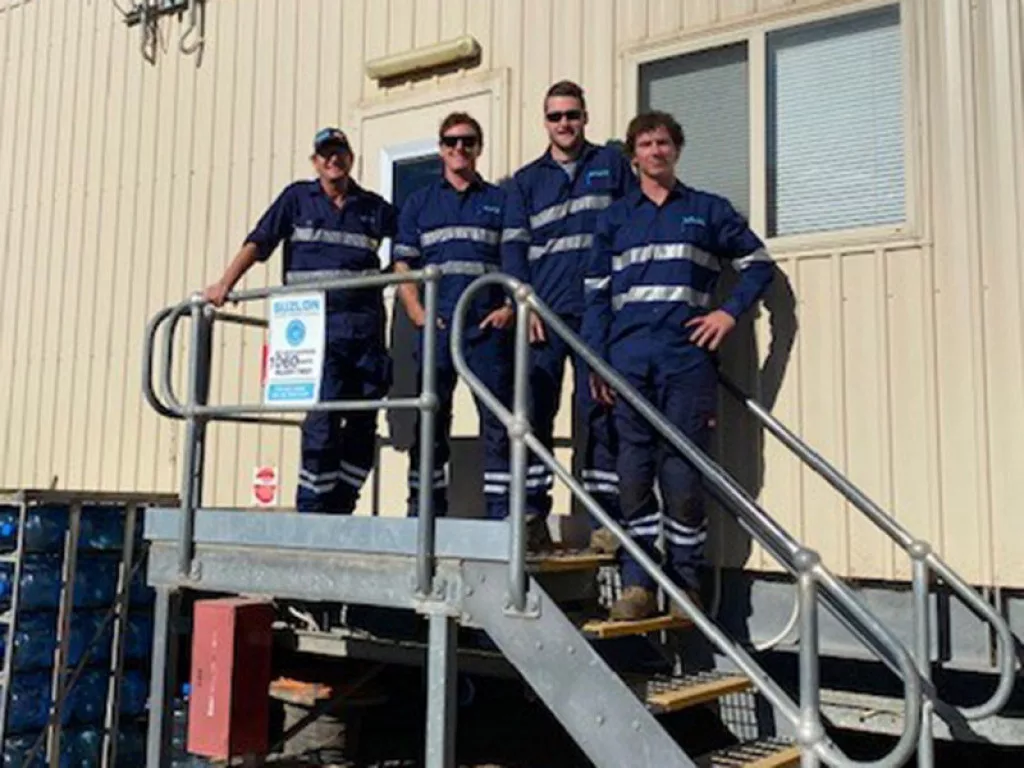 LONG-STANDING COMMITMENT
In Australia, SEA has been a dependable partner in supplying equipment and completing wind farm constructions for almost two decades.
The Australian market is one of Suzlon Group's most recent expansions, and SEA is already the partner of choice for energy generation organisations in the region.
The wholly owned subsidiary had humble beginnings in 2004, though, starting out with just two employees, but a long-standing commitment to every aspect of wind energy production in Australia has seen SEA increase its headcount to 80 members of staff.
"We have created a friendly, positive environment within the business, which has resulted in a very high retention rate," says Parmar, revealing that the majority of SEA's wind turbine technicians have been with the company for more than a decade.
"SEA is focused on continuous improvement, meaning a lot of thought and effort has gone into enabling on-site technicians, as well as office staff, to execute tasks more easily and efficiently."
The flatline organisational structure of SEA has also facilitated quick decision making and project execution, augmented further by the digitalisation of forms, reports and other critical business processes at every level of the company.
For Parmar, the excitement of working in the renewable energy space as a whole is only increasing, with more and more innovative hybrid solutions being explored in areas such as green hydrogen, electric vehicles and battery storage.
"Hybrid projects have caught the attention of the rest of the world, and I personally expect more and more global companies to set up their operations in Australia," notes Parmar.
In the wind energy sector, SEA has invested in developing innovative solutions that not only help to ensure the highest performance levels, but also to increase the overall return on investment beyond the technical lifespan of a wind turbine generator (WTG).
SEA therefore stands behind its commitment to be present throughout the entire project, as part of Suzlon Group's clear, collective focus on providing a sustainable operations and maintenance service (OMS) for the full lifecycle of each of its WTGs.
A custodian of its clients' assets, SEA is committed to ensuring the best customer service through its world-class OMS team, ensuring turbine efficiency and profitability together with value-added products and services such as blade repair and maintenance across the renewable energy value chain.
"SEA believes in the philosophy of acting as a customer's long-term service partner," Parmar emphasises. "We have always held a high service benchmark which goes way beyond contractual commitments, and with our customer-centric approach, SEA has always been flexible in fulfilling customer needs."
"SEA believes in the philosophy of acting as a customer's long-term service partner"

Tejjas Parmar, CEO, SEA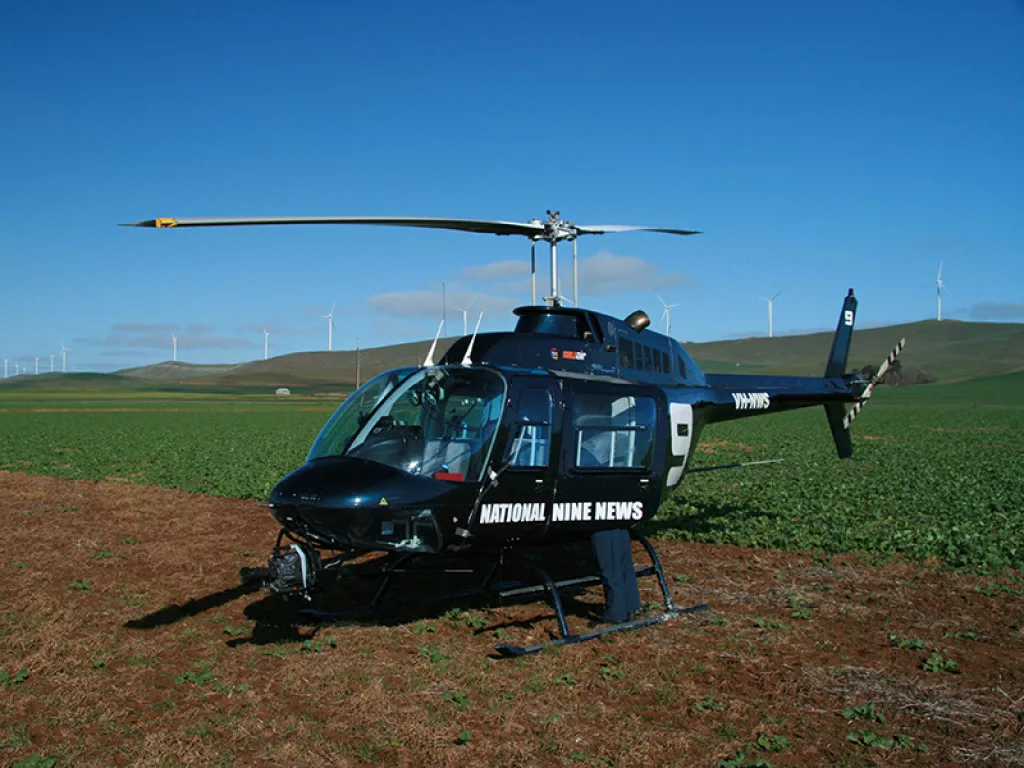 TAKING THE INITIATIVE
SEA has contributed immensely towards sustainability initiatives in Australia, not least through the engineering, procurement and construction of the entire Hallett Wind Farm in the Mid North region of South Australia.
Four separate wind farms make up the Hallett Wind Farm, which can generate enough clean energy to power around 200,000 Australian homes and save approximately 770,000 tonnes of greenhouse gases a year alone.
Owned and operated by AGL Energy, Australia's largest natural gas and electricity retailer, Hallett Wind Farm is delivering on its promise to bring $6.25 million in operational value to the area.
The community has substantially benefitted as a result, with local employment boosted and full-time roles now supporting the four wind farms constructed by SEA.
"Housing occupancy rates have increased significantly, and with an estimated 98 full-time workers directly employed on-site at any one time, flow-on expenditure has been noticed by businesses throughout the area," Parmar observes.
It comes as SEA, whose other clients include Tilt Renewables, Pacific Hydro and Palisade, focuses on generating more local employment and increasing business opportunities in regional areas close to where its wind farms are being serviced and maintained.
The company is also focused on making Australia self-sustainable together with state and federal governments, through a Local Refurbishment Strategy.
"Due to the disruption of global supply chains during the COVID-19 pandemic, we have been working very closely with our local suppliers and service partners to refurbish key major components such as gearboxes and generators," reveals Parmar. "To date, we are refurbishing more than 15 major components and spare parts locally in Australia."
One of SEA's key priorities for the future is to continue improving the sustainability of the business by extending any upcoming service contracts, as well as increasing the design life of assets such as wind farms.
It's therefore clear that SEA will continue to power a greener tomorrow for years to come, as the winds of change blow ever stronger across the Australian energy market.