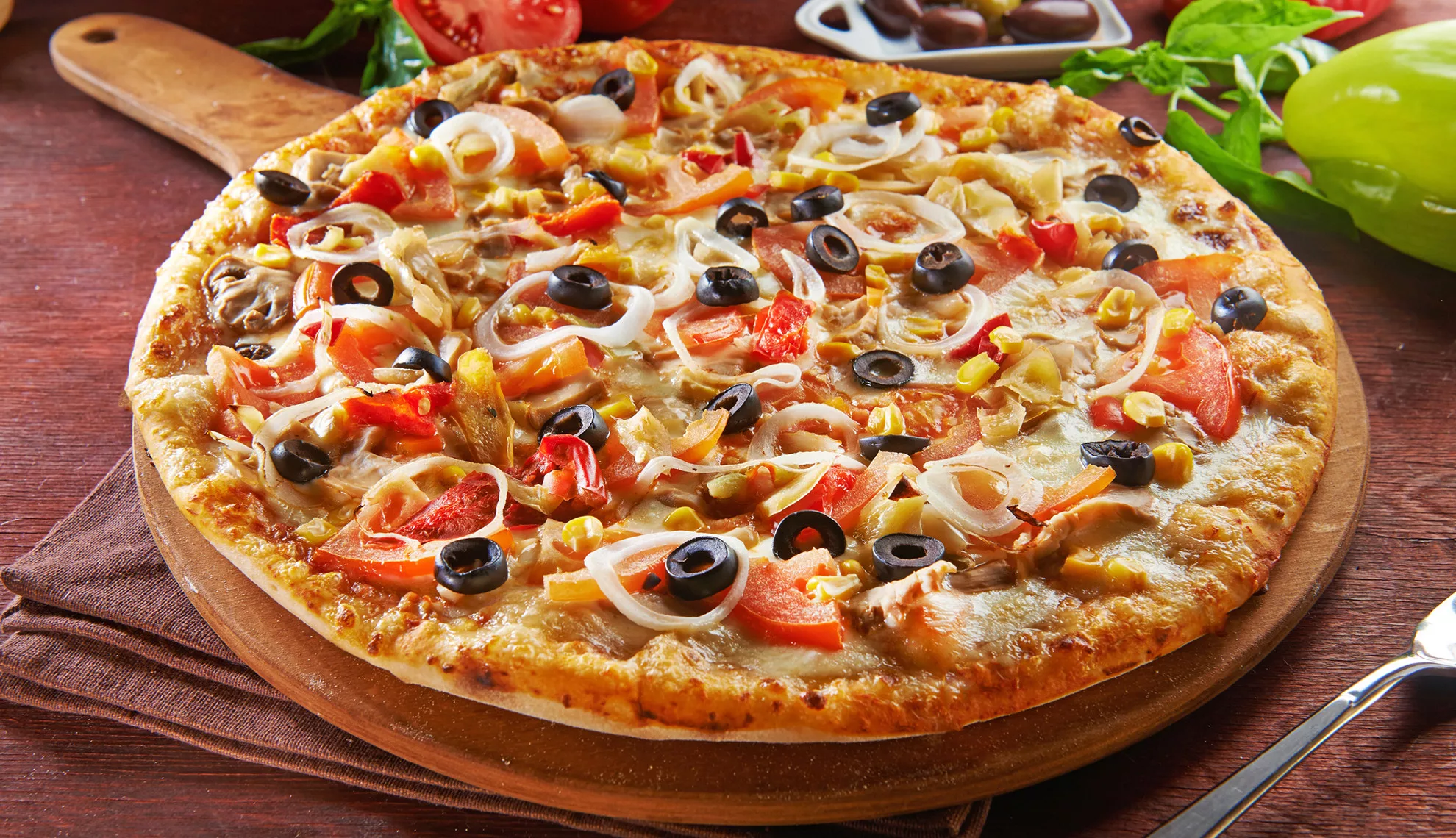 Pizza Passion 
From two brothers with $600 and an idea to outlets in 84 countries globally, the Pizza Hut brand has reached international stardom. Its Singaporean operations provide the evidence
Project Manager: Lewis Bush

Pizza. A household favourite food and one that has remained as such throughout the ages, from flatbreads topped with herbs, onion, garlic and cheese in Ancient Greece to the creation of its most common variation for Queen consort of Italy, Margherita of Savoy, in 1889.
The word pizza was in fact first documented in AD 997 in the Italian city of Gaeta, and quickly adopted into the vocabularies and culinary repertoires of other parts of the country thereafter. However, the modern version of the Mediterranean staple was no more than this during the early years of its existence.
This changed after the Second World War when allied troops stationed in Italy enjoyed the bel paese's national cuisine.
From here pizza quickly became an international phenomenon, with the United States alone now consuming approximately 100 acres of pizza every day and $37 billion worth on an annual basis. Asian nations have also welcomed the bread-based foodstuff, with South Koreans having added bulgogi as a topping and Peking duck pizza's having emerged in China's capital city.
Singapore is another among the long list of countries that have come to embody the universal love of pizza, evident in the rapid growth of quick service restaurant (QSR) chain Pizza Hut – one of the world's most renowned restaurant brands.
Customer-first

Looking back at the company's illustrious history, the Pizza Hut name can be found to have stemmed from Kansas, US, when two brothers borrowed $600 from their mother to open a small pizzeria on a busy intersection in their hometown of Wichita.
In the years since, the distinctive bright red logo has come to establish itself in 84 countries worldwide, Singapore having become one of these countries in 1981 with an outlet at Jalan Jelita. From this first national outlet, the company has continued to expand in the city state, now standing as its largest pizza chain restaurant with 77 stores.
Testament to this rapid national growth has been the innovative principles that have shaped Pizza Hut's ambitions on a global level, remaining adaptive in the face of a fast-moving market and ever-changing consumer tastes.
"Over the years, our service, menu offerings and ambience have evolved in keeping up with times and trends," Pizza Hut Singapore states on its website. "Since then, we have embraced the affordable casual dining concept where the emphasis is on creating a fun and engaging atmosphere for our customers.
"We aim to make every dining experi-ence a truly memorable one for our customers. One thing that you can be assured of through the times is that we, at Pizza Hut Singapore will always listen to you – our most valued customers."
This customer-first approach has led to a number of forward-thinking developments across Pizza Hut Singapore's own offering, from its '2 for $22' delivery promotion to discounts tailored for children, students and senior citizens and a range of other market-leading takeaway deals.
"We have an unmatched passion for and celebration of our pizzas," the company adds. "We aim to deliver not just a wide array of pizzas, pastas and other quality foods that are always fresh, but also a casual atmosphere that is fun and friendly. All these without compromising what good restaurants have always stood for – service and customer satisfaction."
A family for all

Consumers are not the only ones to benefit from Pizza Hut's major presence in Singapore, however.
Across the three core pillars of its business, consisting of its Dine-in, Delivery and Express services, the company equally offers substantial employment opportunities and seeks to help its staff reach their full potential with a family-orientated culture.
Promotions are handed out to the top candidates as often as every six months, with a clear hierarchy marking a path for career progression. Within its restaurants, for example, there are six different promotion roles available, from Shift/Trainee Manager to Second Assistant Manager, First Assistant Manager, Deputy General Manager, Restaurant General Manager and finally Senior Restaurant Manager.
In fact, favouring this promotion-first culture has resulted in 99 percent of the company's Restaurant Managers coming from within the firm's own ranks.
Equally, the organisation was appointed as the ambassador of ASPN Delta Senior School (DSS) in 2011, a role that it values by providing its students with the chance to learn and hone both individual- and teamwork-centric skills. According to the company's website, there are currently seven DSS students working at Pizza Hut restaurants.
Through this multitude of different channels, the Pizza Hut brand has excelled in Singapore throughout the past 38 years. And it seems that this will not change in the years moving forward, and the company continues to adhere to its overriding brand vision: "To be the favourite casual dining place for families and friends to gather for great food and great time together, as it is affordable and offers a memorable service experience that makes one wants to return."
VIEW Pizza Hut Singapore BROCHURE