Through landmark projects and events, Airports Vanuatu is supporting the country's socio-economic recovery from the COVID-19 pandemic.
PACIFIC PARADISE
Aviation is absolutely critical to the economy of Vanuatu.
Providing essential transport links for tourism, trade, and disaster response and recovery, Vanuatu's aviation industry is the third largest in the Pacific (excluding Australia and New Zealand) in terms of traffic size and complexity, after Fiji and Papua New Guinea.
Home to white sandy beaches, beautiful clear waters and diverse coral reefs, travel goes firmly hand in hand with tourism in Vanuatu, another important pillar of the island nation's economy that provides roughly a quarter of its GDP and employs thousands across the country.
Airports Vanuatu (AVL), founded as a government entity in 2000, is the proud owner and operator of Vanuatu's three main airports: Bauerfield International Airport, Santo Pekoa International Airport, and Tanna Airport. Located on the paradisaic islands of Efaté, Espiritu Santo, and Tanna, respectively, they account for 87 percent of all scheduled flights in Vanuatu.
The three airports work together with airline partners to facilitate safe, secure and reliable air access, both for international visitors travelling to and from Vanuatu and for natives flying domestically and to the rest of the world.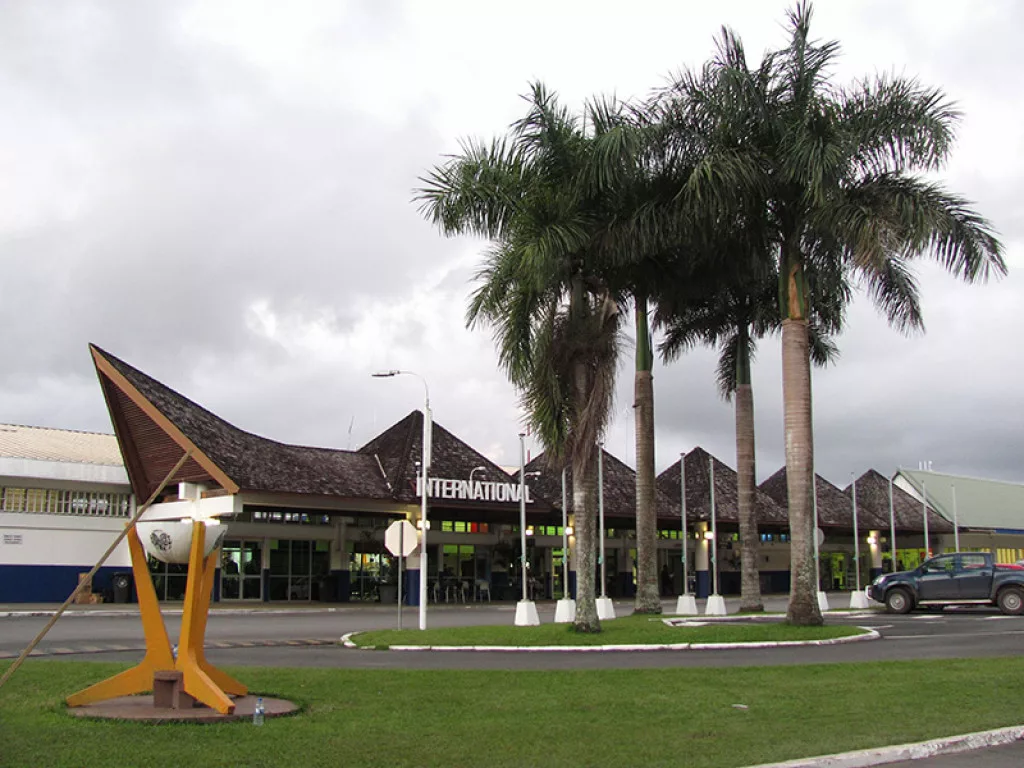 TRAVEL RECOVERY
Travel has, however, been heavily disrupted in recent years due to the COVID-19 pandemic. Recovering global air connectivity whilst balancing the risks of COVID-19 has been a challenging task for AVL, who early on recognised the need for strong measures to protect public health.
Mercifully, as the world learns to live with COVID-19, domestic air travel in Vanuatu is now showing signs of recovery. Passenger movements across the company's three airports were up by 42 percent in August last year compared to 2020, although still down from 2019 when markets and borders were fully open prior to the pandemic.
The safe opening of Vanuatu's border is a government priority in support of the country's socio-economic recovery from the COVID-19 pandemic. As such, the Vanuatu Tourism Office (VTO) has been working with AVL, as well as customs and immigration agencies, to process planning for the opening of safe travel pathways with selected countries.
A milestone event in AVL's journey to reopening the country's borders once again would take place a few months later in October 2021, with the successful departure of seasonal workers for Christchurch in New Zealand (NZ).
After months of planning, this was the first quarantine-free flight to depart from Vanuatu since the pandemic began, taking off from AVL's Bauerfield International Airport in the capital city of Port Vila and carrying workers to the largest city in NZ's South Island. The flight is vital to the horticulture and viticulture industries in NZ, filling a critical labour shortage during the harvest season.
It is a true win-win, as not only do the NZ farmers benefit from skilled agricultural labour, but the ni-Vanuatu workers gain skills and earn income to make remittances to their families back home, paying school fees for their children and helping them to invest in their own businesses on their return.
ESSENTIAL WORKS
The World Bank has supported the Government of Vanuatu through the Vanuatu Airport Investment Project (VAIP), a US$73.9 million investment to help repair and rehabilitate Vanuatu's three main airports, critical to ensuring a safe and reliable aviation sector in the country.
VAIP is delivering sector reform, along with important upgrades to runways, terminal infrastructure and air traffic control management for Vanuatu's international airports.
Bauerfield International Airport, for example, was sorely in need of an upgrade, with major works now completed including runway rehabilitation, new lighting installations, and a new domestic terminal, representing some of the largest ever infrastructure development works in the history of Vanuatu.
A move that will allow the airport to welcome wide-bodied jet aircraft in accordance with ICAO standards, it is a gamechanger for Vanuatu, which now has the potential to directly access new travel and trade markets in the likes of Asia and North America and fly more passengers from further afield.
The upgraded runway at Bauerfield International Airport will also ensure large emergency response aircraft can land safely during times of disaster. The role of aviation in the ability to respond to natural disasters was highlighted by Cyclone Pam in 2015, a Category 5 cyclone that caused damage to airports and left thousands homeless.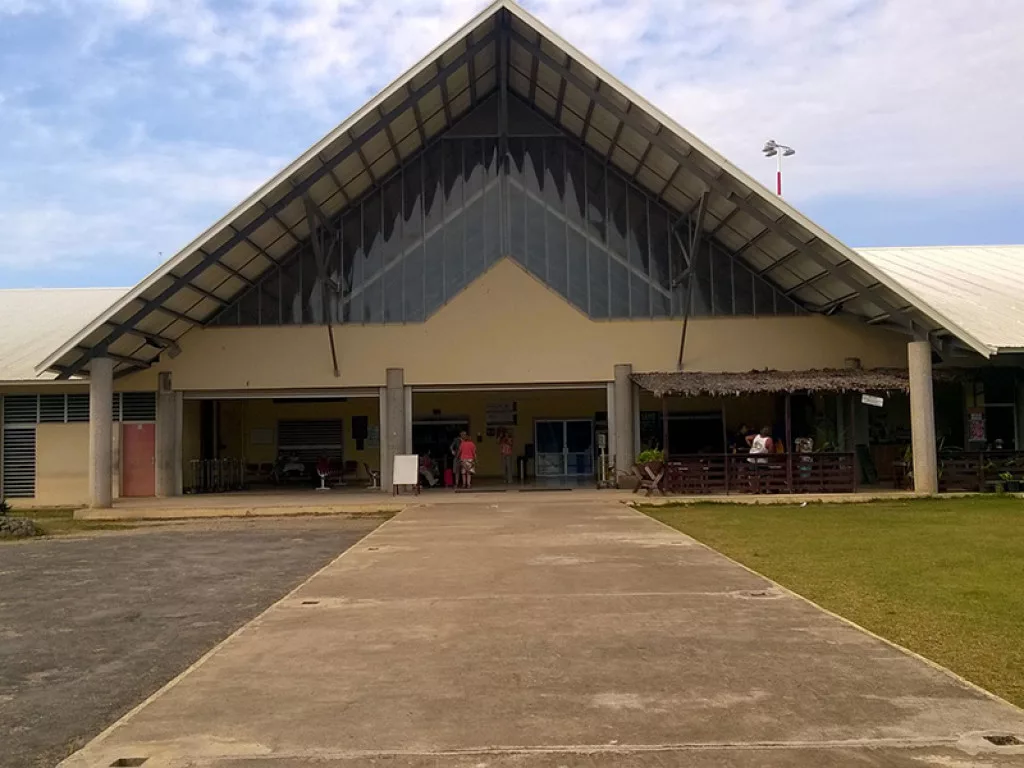 TANNA GOES SOLAR
Meanwhile, Tanna Airport's solar airfield lighting project is of huge operational significance to AVL's airline partners, airport users, the community, and the province.
Providing lighting for the airfield and extending the hours of operation for flights, the project will be completed with funding support sourced from the Government of Vanuatu's Ministry of Infrastructure and Public Utilities.
Air access is critical for remote provinces such as Tafea, where Tanna Airport acts as the hub to the region, linking the capital Port Vila to Tanna and the outer island communities of Aneityum, Futuna, Erromango, and Aniwa.
Beyond the operational benefits of the project, it has environmental sustainability at its core thanks to the use of solar energy, aligned with AVL's vision to develop a sustainable aviation hub in the South Pacific and commitment to lower its carbon footprint and support the global aviation community in achieving its goals of reducing its environmental impact.
AVL aims to achieve this through participation in the Airport Carbon Accreditation (ACA) programme, which guides airports to actively reduce their carbon footprint through various initiatives.
The solar technology is proven, operates well in other similar locations, and is ideally suited to the open location of Tanna Airport and the sunshine enjoyed on the island. A relatively straightforward installation, the solar airfield lighting requires minimal preparation with no cabling or trenching, and has also increased flexibility for future airport expansion.
Ultimately, the greatest benefit of the project is the sustainability of solar energy as a power source, which minimises ongoing operating costs.
In what will be a landmark investment for AVL and Tanna Airport, the airfield lighting is set to bring long term benefits to users and the wider community, something that AVL is committed to delivering across Vanuatu.