New Zealand entrepreneurs Ant Wilkins and Robbie McGillivray co-founded food oasis Taco Medic; we speak to McGillivray as he explores the concept of gluten-free taquerias as community hubs where people can connect over fresh fare.
FOOD FOR THE MIND, BODY AND SOUL
After tasting the fun, fresh and authentic tacos from the beach taqueria stalls of Puerto Escondido in Mexico, Ant Wilkins, one half of the co-founding duo at Taco Medic, decided that Queenstown needed emergency nourishment.
Wilkins took the idea to his cousin and fellow co-Founder, Robbie McGillivray, who was in the market for an entrepreneurial challenge.
Although he studied a diverse portfolio of business management, accounting, HR, and horticulture, McGillivray's heart was in the hospitality industry.
"After moving to Queenstown, I was fortunate enough to work with a long-time hospitality professional, Cath Hanna, who had created and operated many successful venues. After working under her at several different cafes, restaurants, and corporate functions, I realised my future was in hospitality," McGillivray opens.
Hailing from a "foodie family", the co-founders perfected their menu on friends and family while the truck was built on their front lawn.
The white van with red logos resembled an ambulance, resulting in a menu boasting food which is "good for the mind, body and soul"; the Taco Medic moniker was therefore the obvious choice.
The idea may be rooted in Mexico, but the vibe is most definitely Queenstown, New Zealand, as community and connection play as much of a part in creating Taco Medic as its satisfying menu items.
Finding good staff was the next task, and with a clear objective in mind, the co-founders set about constructing a friendly establishment where fun was added to the fresh food element.
"We are strong believers in giving people a go, taking on employees who have the right attitude, and helping to develop their professional maturity and leadership skills which is a really enjoyable process to be part of," McGillivray adds.
It was from these beginnings that Taco Medic grew into the inviting succession of taquerias it is today.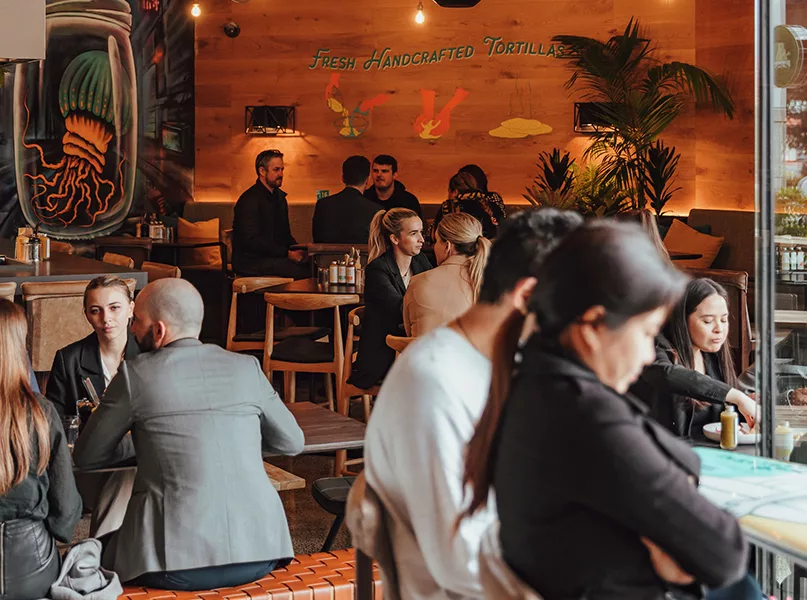 GLUTEN FREE AND FUN FILLED
As a craft taqueria, Taco Medic focuses on homemade corn tortillas and preparing all foods on the premises. With ingredients such as fresh tomato salsa, slow cooking meats, fresh fish, chipotle mayonnaise, speciality seasoning, and three types of hot sauce, it is enough to whet anyone's appetite.
The homegrown and handcrafted elements are not the only aspects that help Taco Medic to stand out. The employees represent the ethos of the company and uphold the sociable space that McGillivray and Wilkins have nurtured.
The open kitchen policy enables and encourages chefs to talk to customers, as the tacos become the glue of the social gathering.
"Only the kitchen experience differentiates front of house staff from chefs. Our key hiring attribute is attitude," emphasises McGillivray.
"Of course, in key roles there needs to specific experience and qualifications, but the attitude always has to be there. Everyone needs to work together to ensure we maintain a great culture of having fun at work, working hard and getting rewarded for our efforts."
Taco Medic's unique selling point (USP) is that all the company's food is gluten-free, in a country where there has been a sharp increase in coeliac disease and gluten intolerance since the 1980s.
The menu offers a variety of Mexican-inspired flavours for all taste buds, with options specific to each location.
"Having a completely gluten-free menu is an advantage, as customers often comment on how refreshing it is not to have a limited choice. As there is a growing number of gluten issues, catering for people with an intolerance means they can order anything on the menu," acknowledges McGillivray.
Crafting its own products allows the restaurants to know exactly what is going in the food – fresh, healthy, and most importantly delicious ingredients are the key to Taco Medic's success.
"Tacos have not yet become as mainstream as they have in the Americas, therefore our aim is to become leaders in the market."
The team is revolutionising how people experience quintessentially Mexican food, influenced by New Zealand's culinary landscape.
"My co-Founder brought back some awesome local knowledge and authenticity from the shores of Puerto Escondido. If you mix that in with the Kiwi flare and fresh produce available in New Zealand, the end result is Taco Medic," McGillivray proudly says.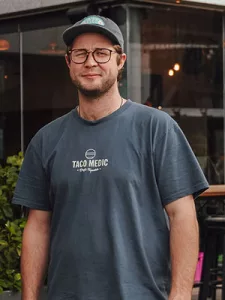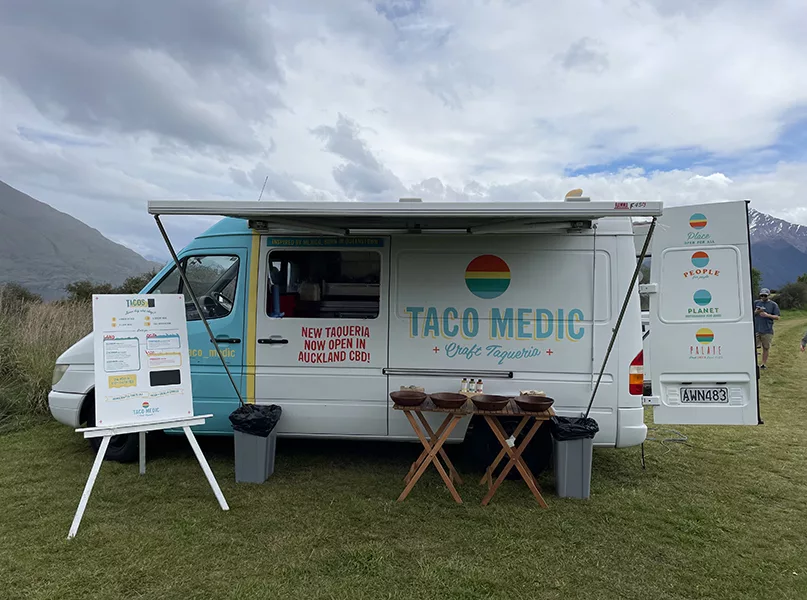 SUPPLY AND DEMAND
Supply chain issues have affected many industries in the past few years, however Taco Medic has mostly escaped unscathed from the majority of them.
"There was a fresh corn shortage as well as potato and chicken shortages over the summer, but luckily, we were dynamic enough to come through it," assures McGillivray.
Relationships that the company has built with suppliers over the past decade have garnered buying power. Constant communication, and good feedback are an indication of a cohesive partnership.
"We like to do business with people we get along with, and partnering with suppliers who have the same ethics and vision as us is very important."
As a gluten-free enterprise, it would have been understandable to have some trepidation regarding procuring ingredients, especially during the COVID-19 pandemic, and with the logistical interruptions plaguing industries since.
"We have a couple of speciality products, such as our flour for tortillas, and chillies, which are imported. Therefore, we maintain good communication with those suppliers and forecast weekly and monthly usage with them," McGillivray states.
Produce is not the only commodity in short supply, as the hospitality industry is also suffering from staffing shortages.
"The customer numbers have returned to pre-COVID-19 pandemic levels, and it was a good summer season in Queenstown. It has been all hands on deck to keep the venues open, with our General Manager Glenn Peat and Director of HR Anna Lissauer also working shifts in store."
The relaxing and jolly atmosphere of Taco Medic means that putting in a shift is more entertainment than duty.
"Hospitality is a fun industry, especially when you create great food – it gives customers a noteworthy experience," says McGillivray.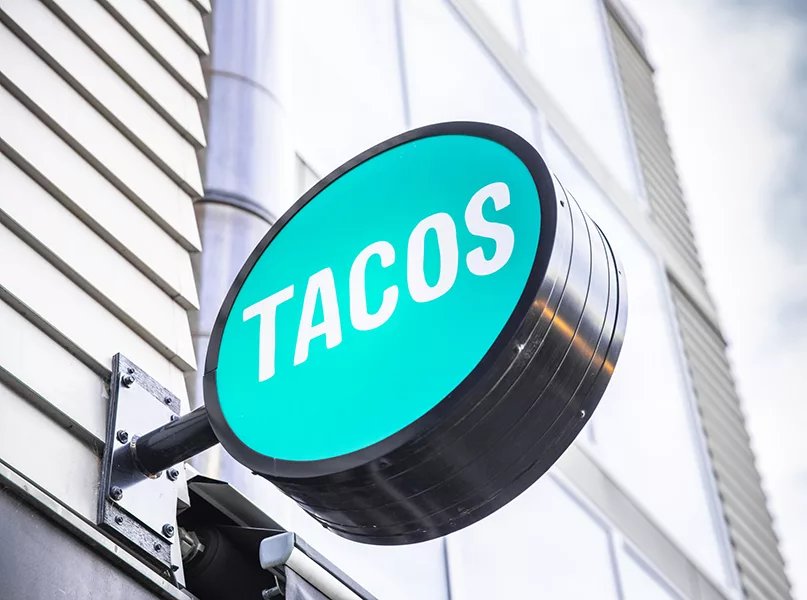 TACO LOOK AT THE FUTURE
Taco Medic has plans to open more taquerias, create more exciting menu items, and discover new technology in the hospitality industry.
"There is a lot happening on the technology front in hospitality, so we are always keeping a finger on the pulse of what is happening," observes McGillivray.
The company is looking forward to expanding as well as innovating. The business' plans for new ventures are already underway with two taquerias opened in 2022 and sights set on another two this year.
"We are working on a franchise model to help Kiwis into their own business and enjoy a career in the hospitality industry, so there is plenty to look forward to," he says enthusiastically.
Although the business is currently undergoing an expansion throughout New Zealand's main centres, ambitions are stretching to other shores as business trademarks are already set up in Australia.
"We are looking for new business partners or investors who will take the next phase of expansion across New Zealand to dominate the market, then we will take our vision to Australia."
Taco Medic aims to continue the growth of the business across New Zealand, seeking corporately owned restaurants, and is currently speaking to some franchise experts to assist with the development of the business model.
"On the successful roll out in New Zealand, we will, again, be looking for business partners and investors to take Taco Medic to the next phase of growth overseas," he adds.
The demand for the format, food and service is evidenced in the scale of the strategic expansion plans, but the goal does not stop there with more ideas being tested.
"We have created and trialled four different restaurants models, invested in technology for our point of sale and loyalty systems, and created a business model which is positioned for rapid expansion," reveals McGillivray.
With a plethora of projects in the pipeline, 2023 is shaping up to be another successful year for Taco Medic.
"We will open another Auckland taqueria to finish the Auckland hub, and I have been in Wellington over the last few weeks looking at a great opportunity there, in an exciting new development in the central business district," he shares.
"We want more Kiwis to taste our delicious food and enjoy the experience of dining at Taco Medic," concludes McGillivray.