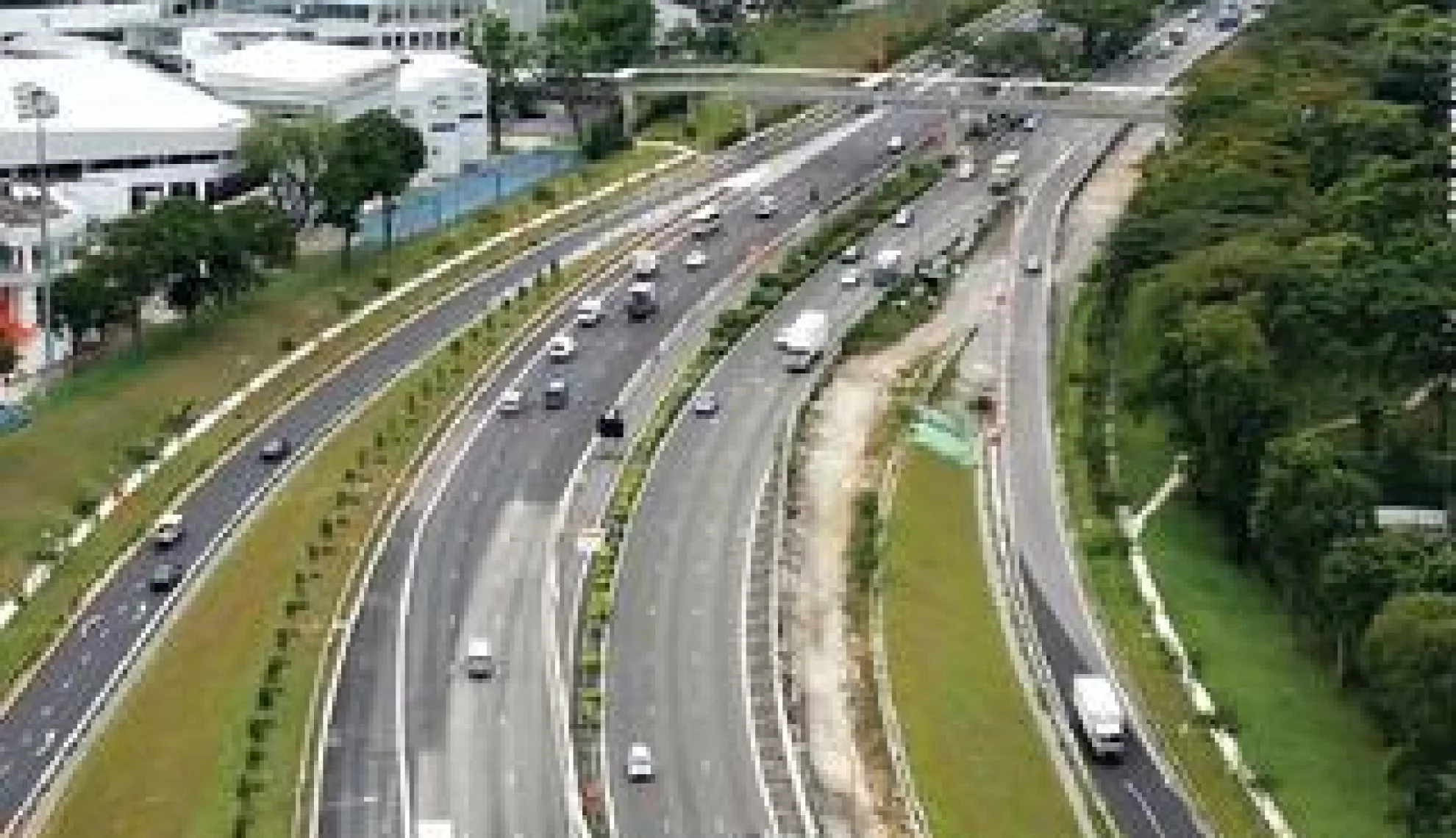 Leading in Infrastructure
Singapore-based Hwa Seng Builder Pte Ltd is a leading civil engineering and construction provider, providing an integrated range of professional civil engineering works and construction-related services.
Writer Chris Farnell

Project manager Arron Rampling
Hwa Seng Builder Pte Ltd, or HSB as it's often known, is a young company but it has already amassed a proud history as a leading provider of civil engineering and construction in Singapore.
According to Thomas Ng, managing director of the firm, in the years since its founding HSB has grown to become a force to be reckoned with within a number of highly competitive fields.
"My company started 21 years ago," he says. "We're a civil engineering contractor that does all kinds of infrastructure work such as building expressways, bridges, and road and drainage systems. We also have subsidiaries which do some property development, particularly private apartments."
Indeed, HSB is a name that you'll find behind a whole range of infrastructure projects around Singapore and its work is associated with not just expressways, bridges, drainage and roadways but also aircraft pavements, runways and taxi ways, earthworks, golf courses, sewerage and more. Originally established as a way of tapping into local technical know-how, expertise and resources, the company has become a go-to provider for the region thanks to the high level of quality it provides.
"We have two decades of experience working in Singapore," Ng adds, clear about the ingredients that have mixed to create the company's success. "We have wide ranging experience in the field and also I would say that we've got a team of expert professionals and management who are committed to their tasks and know the market well, so we're able to stay in a competitive position in the market."
This expertise is matched by an impressive level of financial clout, which HSB ensures through a process of constant assessment by a leading credit rating agency. The firm's sound track record and financial standing ensure it has the financial abilities to make the most ambitious projects fully realisable and has led to it completing numerous projects and winning major industry awards.
HSB is now registered with the Building & Construction Authority of Singapore with an "A1" class rating or Civil Engineering and its world class standards of service and quality are reflected in several awards and certifications including ISO 9001, ISO 14001, Bs OHSAS 18001, BizSAFE STAR, LTA Certificate of Merit for Construction Environmental award, LTA Safety Excellence award, LTA safety award 2013 for Accident Free man-hours and BCA Green & Gracious award.
Weathering the Storm

Of course, all the industry plaudits in the world can't change the fact that the construction market has been seeing tough times for everyone in the business. HSB has been affected. But it has a plan. "It's not been a fantastic year for us. For the last two years the market haven't been great, revenue has reduced a bit, due to fewer jobs being available," Ng admits. And the company isn't about to take this challenge lying down. Things look like they're going to improve. "we've had to become more competitive," adds Ng. "this year our government has made a number of announcements regarding big projects for the transport system so there are a number of exciting opportunities available over the next few years."
To make the most of these newly emerging opportunities HSB is building on the excellent reputation it has with customers and suppliers alike, making the most of both its strong financial position and expert talent. It has undertaken "civil engineering projects that are worth millions for the government, and has worked with prestige developers on private projects," says Ng.
However always fundamental to everything the company does is its experienced, competent team. HSB uses its own in-house talent at every step of the process to ensure the standards they meet are the exacting ones HSB has built its reputation on. Its staff are not only talented but highly motivated, with a great sense of pride in their work. Their approach is personified by efficient project management using the latest techniques and technology, so that the workmanship is of the highest quality and is completed on time and to budget. HSB does this by ensuring the staff are constantly empowered to come up with innovative solutions and lateral thinking, to deliver first class results. "We invest in our staff by sending them for training and trying to create a career path for those with potential, give them opportunities to achieve promotions and exposure to new challenges and proper training," Ng says proudly. "We also have some company activities outside of work so they feel there's a work life balance."
Of course talent costs and Ng admits that has been one of the biggest challenges in maintaining HSB's reputation for quality. "The increase in labour costs has been a big challenge for us," he says. "Most of our projects take three to five years, and during that time the cost of labour can increase by as much as ten to 15 percent a year. So that makes things difficult during the tendering stage. To manage this issue we have to try to get jobs with short durations to reduce our exposure to rising costs. If we take longer duration contracts we have to be careful to take into account cost fluctuations."
Aiming Higher

But that doesn't mean HSB is planning to set its sights any lower. Indeed, with Singapore's government aiming to invest further in infrastructure, the company is aiming to take on some really big projects in the near future and even start looking further afield.
"In the long term we're looking to become more involved in the major projects, we're trying to be the leading civil engineering contractor in Singapore, and if possible expand to wider region," Ng explains.
Wherever it works, and whatever the size of the project, HSB will remain true its mission statement, to remain dedicated to every customer's satisfaction, pledging themselves to a corporate policy of responding sensitively to their customers' progressive needs.
The firm is absolutely dedicated to completing projects on time while continuously improving the quality and cost effectiveness of their processes. It will continue to build strong business relationships with customers and suppliers.
To learn more visit www.hwaseng.com.sg
VIEW Hwa Seng Builder BROCHURE