Legrand Australia is a one-stop shop specialising in transforming hotels, workplaces and homes through technology. We speak to Tosh Bourke, General Manager – Commercial, about the company's smart systems, industry expertise and green vision for the future.
SMART, SIMPLE, SUSTAINABLE SYSTEMS
"It's an exciting time in a segment that's growing at a rapid rate, driven by consumer demand and acceptance. Connected devices have seen significant growth and usage within Australia and New Zealand in recent years. In Australia alone, each home currently has on average 21 connected devices, and within the next three years growth is expected to exceed 60 percent with an estimated 34 connected devices per home by 2025."
The words of Tosh Bourke, General Manager – Commercial at Legrand Australia (Legrand), provide insight into the current growth of the technology market in Australia. Amid the rise in the everyday pieces of tech we use – mobile phones, laptops, games consoles, PCs – there is the simultaneous growth of smart systems for buildings such as those for the workplace and home.
A prime example of this is smart speakers. According to Bourke, a major increase in connected devices comes from smart speakers, which are currently used in multiple units throughout the house by an estimated three million Australian homes. It is the smart systems market where Legrand thrives.
Legrand combines technical expertise, high-quality smart systems and products with a professional service that operates as a one-stop shop for customers, allowing the company to answer the rising demand from clients across Australia and New Zealand.
"With the growth of smart speakers, the desire to increase connected devices in homes has expanded, rapidly increasing our exposure and footprint in this segment. Legrand's global revenue in residential and commercial connected devices now exceeds $1 billion annually," Bourke tells us.
"Legrand's strength in connected devices and its wide range of products have come from our ongoing commitment to reinvest significant revenue back into R&D each year. This ties in with Legrand's purpose to improve lives by transforming spaces where people live, work and meet, with electrical and digital infrastructures and connected solutions that are simple, innovative and sustainable."
Legrand has over 400 staff across Australia and New Zealand with head offices and manufacturing plants in Sydney and Auckland, sales offices in each state, along with multiple distribution centres.
The company has numerous brands including Legrand, Bticino, Cablofil, CP Electronics, HPM, Netatmo, Raritan, Sanus, Server Technology, Starline and Trical amongst others. These brands cover a wide range of products including wiring devices, emergency lighting, cable management, data solutions, electric vehicle (EV) chargers, power distribution products, door entry and automation systems to name a handful.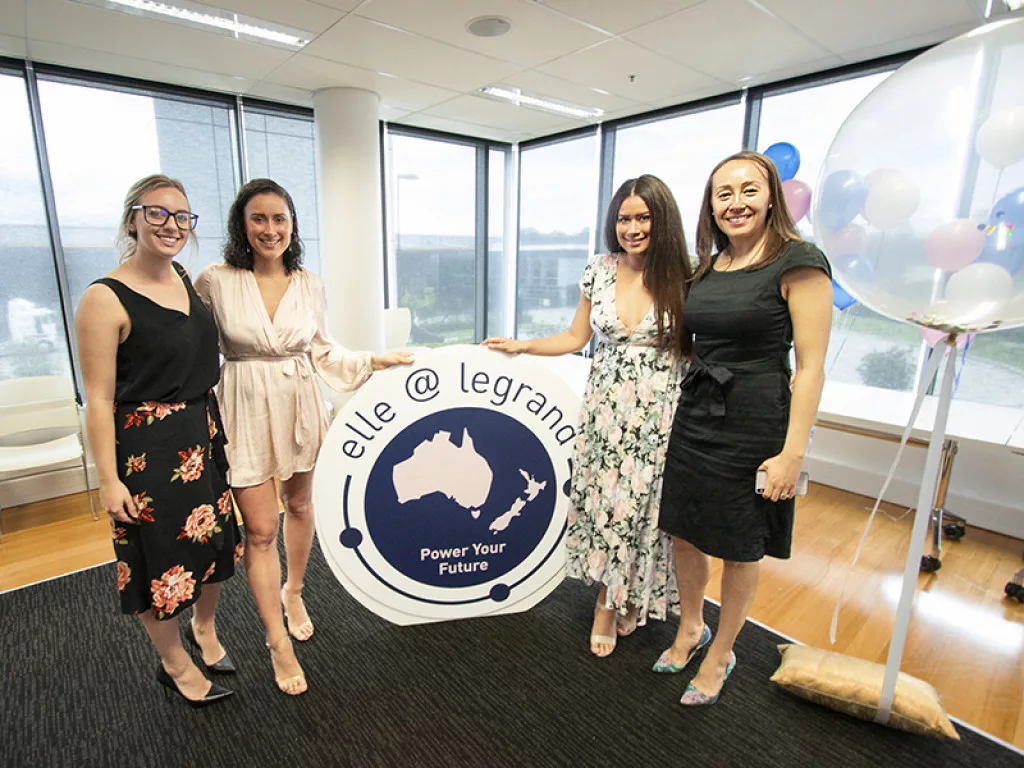 PROJECT EXPERTISE
Legrand's smart systems and improvements are best showcased by Legrand's many successful projects. The Crown Towers Sydney, a luxury hotel, casino and residential resort overlooking the water in the city's harbourside of Barangaroo, has made use of many products and services provided by Legrand, transforming the way people experience the building.
"Crown Towers Sydney is quite an iconic building. It really stands out on the city skyline, you can't miss it," Bourke tells us. "We have a wide variety of products within the site, from emergency lighting systems, custom-made products and a wide variety of wiring devices.
"Part of the Legrand Galaxy emergency lighting system installed included designing specialised exit signs with interactive signalling that integrate with the central fire alarm system. Highlighting which direction people should or shouldn't evacuate in case of an emergency was a very important part of building safety, to lead people swiftly and safely to exit points throughout the building. It was quite a unique process and we worked closely with all key stakeholders from the developers through to the fire engineers on the site. This really highlights our capabilities in R&D and manufacturing locally and showcases how we can cater for projects with specific requirements."
Beyond safety, the Crown Sydney project made use of a wide variety of different products provided by Legrand, including energy management sensors to enhance energy efficiency throughout the building.
"This is a critical aspect for our clients," Bourke affirms. "There is a huge focus and need to reduce energy consumption and the impact that this has on the environment which we are heavily focused on as a business. Alongside this we provided our clients with cable management, smoke detectors, wiring devices in multiple styles, colours and finishes to cater to different areas of the building and the different level and standards of the rooms involved."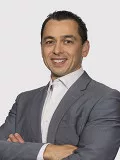 CUSTOMER FIRST
Another prime example of Legrand's professionalism is the Ritz Carlton luxury hotel based in Perth. Similar to Crown Sydney, the Ritz Carlton project involved a wide variety of different products from emergency lighting to wiring devices, but also the incorporation of main switchboards and distribution boards throughout the building.
"A key part of our business is our overall capability, and this is how we stand out against the competition," Bourke explains. "Our breadth of products and range of solutions provide our clients with a one-stop shop for their needs, no matter the type or size of a project.
"Both the Crown Sydney and the Ritz Carlton showcase Legrand's ability to meet our clients' needs, and we are very proud of both projects. On top of these, we have provided similar solutions across thousands of different projects across Australia and New Zealand utilising our vast range of products. Whether we are working with hotels, casinos, universities, hospitals, prisons, commercial or residential high-rise buildings, the most important aspect of our work is to support our customers with a wide range of products and ensure that our solutions meet their desires."
Customer experience (CX) is a key focus for Legrand. This begins at the product development stage, ensuring high quality products that are user friendly for both the installer and end user, while being supported by expertise that the company provides.
"We work with a broad range of customers in the building industry chain including investors, developers, engineers, architects, builders, installers, and distribution partners along with other key decision makers, each of which has different support needs. It's critical that we continue to focus on how we can fulfil those needs to make working with Legrand a positive experience," Bourke says.
"Digitalisation plays a big part in our focus on CX, and to support this ongoing improvement initiative we've just completed a multimillion-dollar ERP (enterprise resource planning) upgrade. This will help us continue to improve our services to our customers and further strengthens our security, since this is a critical requirement in today's world."
Our breadth of products and our range of solutions provides our clients with a one-stop shop for their needs, no matter the room or area of a project building"

Tosh Bourke, General Manager – Commercial, Legrand Australia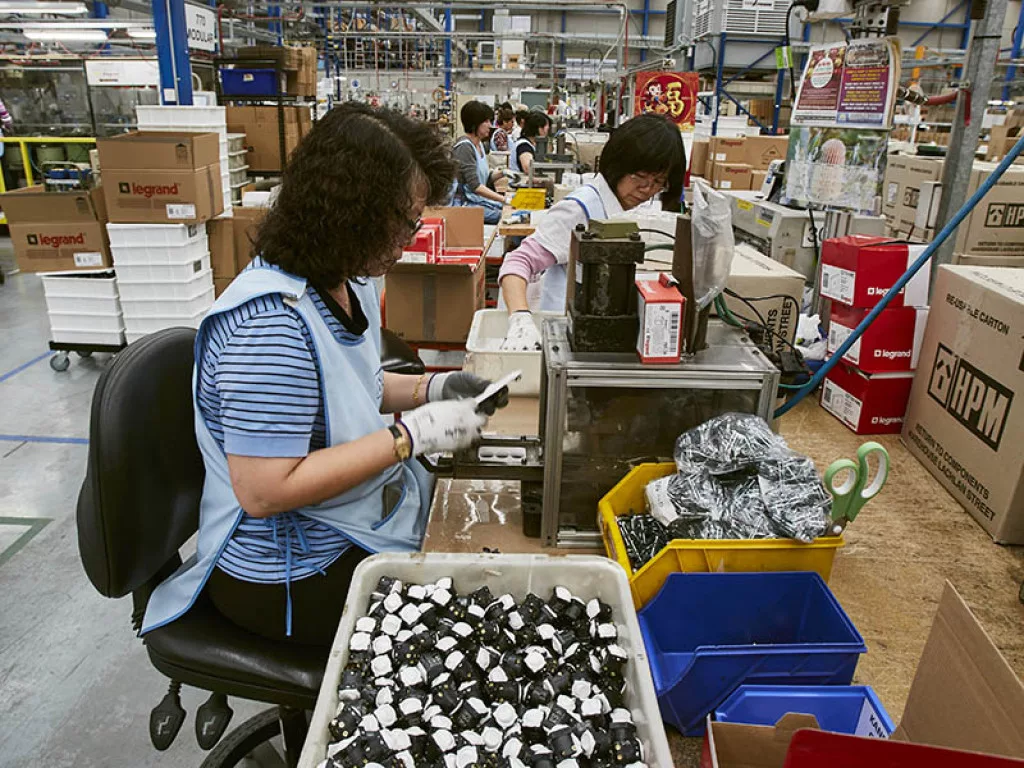 A SMARTER FUTURE
When it comes to improving its services, Legrand makes use of its local and global R&D teams that define the future of the company's products. Legrand's Australian New Zealand R&D and Compliance team consists of 30 staff who collaboratively work with Legrand R&D teams across the globe, utilising the strengths of each team's expertise.
"Locally we support all technical aspects for products sold by Legrand in Australia and New Zealand. For example, we're still proudly designing and manufacturing two of our main product segments – wiring devices and emergency lighting – in our facilities in Sydney along with thousands of other products across multiple product ranges," Bourke continues.
"Globally we have over 2,000 R&D engineers, with around 200 of these working on our connected devices with a key focus to design user friendly products that are easy to install and use, while offering unique functions to differentiate ourselves from other products in the market."
All the while, Legrand is focused on responsible growth, and in order to limit its environment impact, the company has made reducing its carbon footprint a priority and is stepping up efforts to develop the circular economy. It is also committed to promoting diversity and inclusion while pursuing its day-to-day actions as a responsible business towards all stakeholders.
These commitments are the four pillars of Legrand's CSR programme. The company has ambitious targets in place in its current roadmap which it is committed to achieving after meeting and exceeding its previous three-year roadmap that finished last year.
By addressing the challenges facing the world, including the climate emergency, Legrand is taking concrete action every day to shape a more sustainable future for generations to come.
"With our strong CSR initiatives, energy efficiency continues to be a key segment we are heavily focused on. Some 40 percent of global CO2 emissions result from the use of energy in buildings," Bourke tells us.
"Reducing this consumption is therefore a key priority in our efforts to combat climate change. Legrand has long offered its customers energy efficiency solutions to help them limit their energy use and reduce their bills. Now, with the climate emergency gathering pace and energy prices soaring, Legrand plans to accelerate the development of these solutions and other products to complement this including electric vehicle chargers."