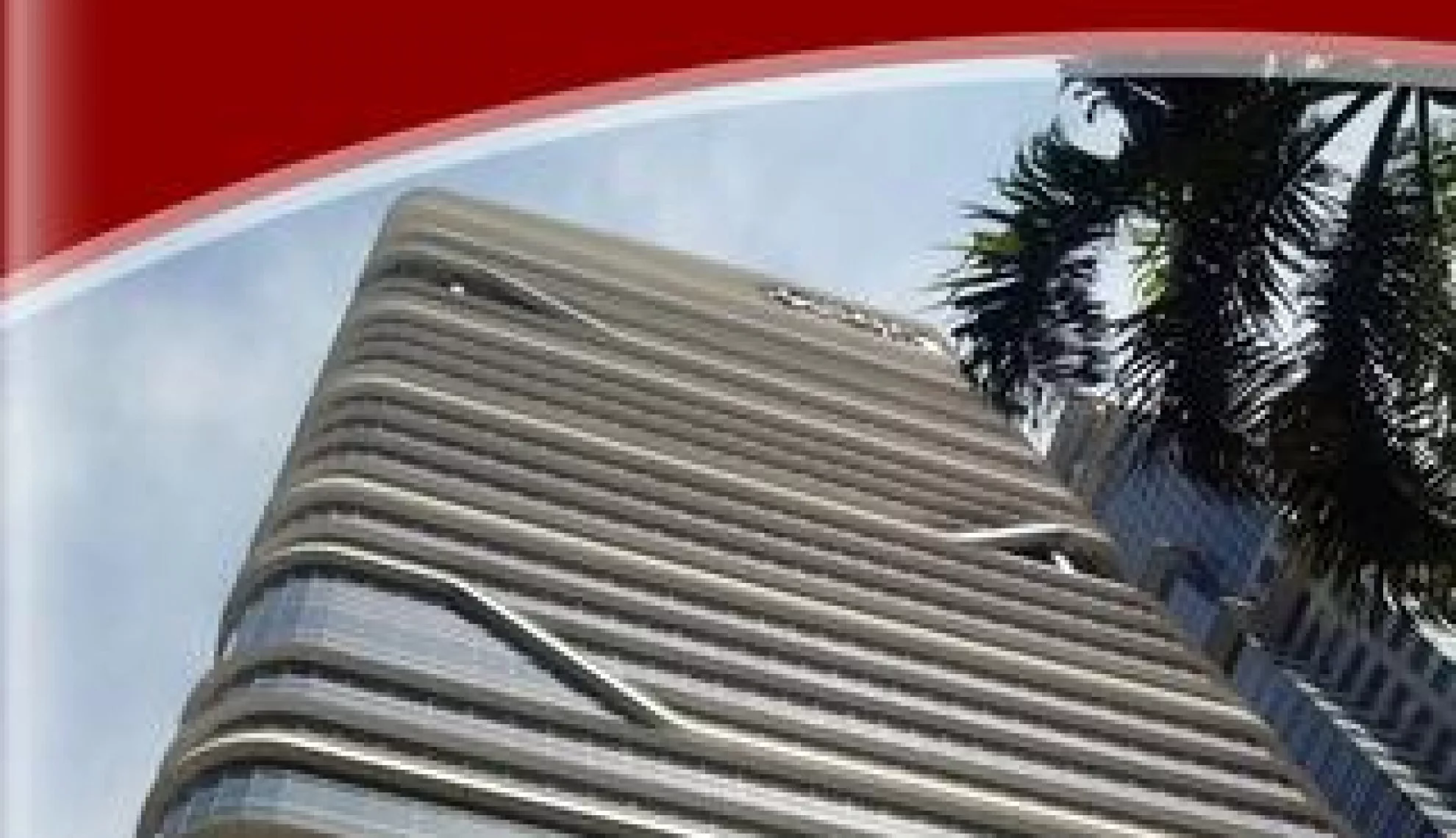 The Building Façade Group demonstrates excellence well beyond its years, achieving construction projects built around structural perfection
Writer: Phoebe Calver
Project Manager: Tom Cullum
The emergence of specialist façade engineering began as a useful advisory service for building design teams, specifically focusing on large and complex buildings in the early 1990s before becoming an entity in itself.
It was a trend that caught on predominantly with thanks to the aspirations of developers that wanted to create fantastic, large-scale projects that would require specialist attention to be executed to the required standard of excellence. One such company to capitalise this required standard of excellence has been Building Façade Group.
"When it comes to the image and face of a building, companies such as ourselves have embraced new products and technologies that enable the façade to look good while also performing well," begins Sani Chang, Managing Director at the Building Façade Group (BFG) (HCCH Consultancy Pte Ltd). "It is in this climate that we began our work within this sector as façade consultants and construction practitioners."
In 2010 a select few individuals within the design and construction sector came together and decided to take the plunge in setting up their own privately-owned façade consultancy practice.
"It was an incredibly difficult start as we were competing against large multinational engineering companies; doing so with limited capital," explains Chang. "Between us we had sufficient drive and experience that worked in our favour, alongside years of excellent work in the industry that helped to garner support.
"Seven years on and many happy clients later, we can proudly say that the majority of our client base includes many repeat supporters and that is one of the most satisfying outcomes we could have hoped for."
Open economy
At present, the building design arena – which includes facades – is becoming increasingly accessible, with design ideas and images shared all over the world instantaneously. Design teams from any country can contribute and communicate seamlessly on projects and the availability and cost of materials from any global source has never been so accessible.
"As Singapore is an open economy, we have learned to successfully leverage ideas globally," continues Chang. "Over the past seven years this has made us far more accepting of new ideas and applications for projects. Being open to working outside of your country's boarders should be the linchpin for all consultancies in our industry."
The Company's services cover a wide spectrum of market needs, including concepts, cost planning, design development, tender documentation and construction.
"When it comes to the concept for building design, we provide an excellent service that includes location, massing and orientation of basic building forms and façade systems, shading strategies, structural loads, materiality and concepts for building maintenance," states Chang. "Alongside our early concept stages, our skills in cost planning are always helpful with thanks to our close knowledge of façade costs and obtaining budget rates from both suppliers and contractors as part of the service."
When it comes to the design and development stage, the Company will continue to provide technical design resolutions for façades. This is achieved through coordinating with the project architect, structural and MEP engineers, fire and security designers, landscapers, acoustic engineers and signage designers.
"During the proceeding stages of construction, we are still heavily involved in the process while also providing advice," adds Chang. "We can offer technical reviews of material submissions, fabrication quality, engineering accuracy, design checks and testing verification before any façade elements are built on site."
Another string to the bow of the Building Façade Group is the due diligence and diagnostics inspections of completed buildings' façades. These services are delivered to those that may be looking into purchasing an existing building, establishing the vulnerabilities of existing façade conditions in order for customers to budget accordingly.
Core concept
The Company is responsible for the MediaCorp building located in Singapore, which has become a landmark attraction. Standing at 77 metres (m) in height and 240m in length, the building has essentially been turned on its side and houses corporate offices, television and radio broadcasting facilities, a theatre and recording studios for MediaCorp.
"The core architectural concept for us to achieve when it came to designing the building's façade was to reflect society, due especially to the fact that we were representing a media corporation," explains Chang. "The material that we decided to work with was a misty and reflective surface, taking on an ever-changing appearance throughout the day reflecting the colours of the sky. The final outcome for the building's form is incredibly bold, with clean and crisp detailing."
The key factor in achieving this exceptional and individual look for BFG was the selection of solid stainless steel panels.
Chang states: "One of the main difficulties that we encountered was keeping the façade development within budget, and at times we needed to reallocate parts of the budget from non-critical facades in order to keep the design intent for this project alive."
Detailed project elements
There are a select few key features that the Company has to take into consideration when it came to both this project and all other aspects of façade design, manufacture and installation.
"Early design mock-ups prove to be an important part of any project," adds Chang. "A good example is with the MediaCorp building, in which we had to use a variety of glass and stainless panels for design appreciation and this was all before there was any contractors linked to the project.
"Using these mock-ups, we were then able to convince the design team and clients of our design intent, while also determining the detailed elements of the project."
Detailed planning in the MediaCorp project helped to convince the Building Authority, client and contractors of the final material procurement that can now be seen within the structure.
Its attention to detail in all aspects of the building process, as well as the continuous verification and improvements made to façade designs with the entire design team has brought the final façade design to a distinctively high level of skill that is recognised by all. The level of excellence demonstrated in its work on the aforementioned MediaCorp building has contributed to the achievement of a BCA Construction Excellence Award this year.
Invaluable experience
"We have been exceptionally lucky to work on projects with clients whose reach spreads widely in the region; for example CapitaLand, OUE Properties, YTL Corporation and RMZ Corp," explains Chang. "Each has brought an array of invaluable experiences to our knowledge and portfolio, and they have often brought us to work with them on their regional projects.
"As we have a moderate collective strength of 40 members of staff we cannot take on every project, however, the ones we do take on we are able to enjoy immensely."
With a relatively small workforce, BFG has had to search for knowledgeable local staff to work with them in the many countries that its work will take them to. Of course this is no easy task; however, there are many young professionals out there who are keen to pursue their architectural or engineering ambitions through working for a company such as BFG.
"I hope that we bring experience to both our employees and customers, always working hard to provide them with the most user-friendly advice possible," explains Chang. "When it comes to relationships with customers, we pride ourselves on recognising their concerns and ambitions within projects.
"It is due to those factors that we never fail to deliver what our client wants; taking the fuss and stress out of the process that they may have had if dealing with a large engineering company."
Alongside its excellence and experience within the industry – fostered in a relatively short space of time – the business has also secured a reputation as a respectable and honest broker that is committed to gaining the best technical solutions for all parties involved.
Chang concludes: "I hope that moving forward we will continue on with this tradition of high-spirit and technical excellence, utilising our excellent staff and working on an array of exciting projects."
VIEW Building Façade Group (BFG) BROCHURE