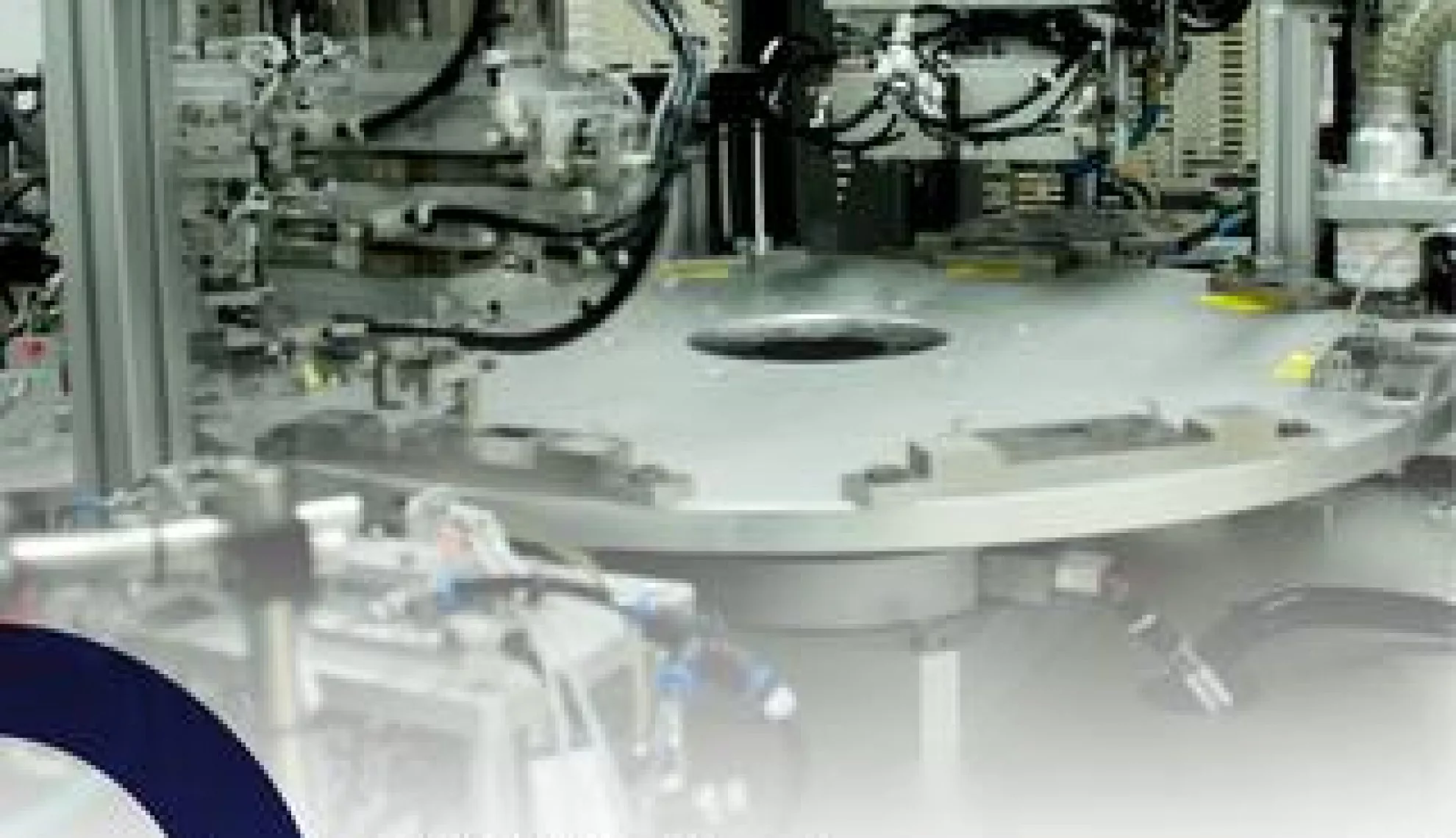 Beyond Manufacturing
Beyonics Technology Limited is a leading provider of advanced contract manufacturing services for Original Equipment Manufacturers worldwide
Writer Matt Bone

Project Manager Tom Cullum
Founded in 1981, Beyonics Technology Limited is a Singapore-based leading provider of advanced contract manufacturing services to Original Equipment Manufacturers (OEMS). The company provides manufacturing services to OEMS in the Automotive, Industrial, Medical and Data Storage segments and are a leading supplier of precision machined and stamped parts for the Automotive, Industrial and Data Storage industries.
Beyonics Technology Limited aims to grow strategic manufacturing partnerships with its portfolio of world-class, leading-edge customers. This will be achieved through its supply chain leadership, vertically integrated operations and strong customer focus led by a dedicated and motivated management team.
In 2013, Beyonics was ranked 17th in The MMI Top 50 EMS Providers. Manufacturing Market Insiders rank providers based on 2013 sales in US dollars. This is a huge achievement for the company as they have been globally recognised as one of the top electronics manufacturing services providers.
Engaging the Market

Michael Ng, CEO of Beyonics, is very much aware of the competition faced by the company in the Asian manufacturing markets, but believes engaging customers from the onset of design through to the commercialisation process is key to standing out from the crowd: "Competition in the manufacturing markets in Asia and especially in Singapore has been very tough. We strongly believe that by engaging our clients throughout the commercialisation process, we can garner a much greater insight into their thoughts and ideas and adapt our processes accordingly. To summarise, by talking to the client about their needs, we can design and tailor our service to suit their individual needs."
The last 12 months have been challenging for Beyonics. With the global economy still in the doldrums, manufacturing has seen a slowdown and growth has been measured. "Our clients have been very careful about the end demand for their products and are less willing to build too much inventory ahead of actual orders in the past year or so. It has been a muted period for us, we haven't seen significant growth in 2013, but when you think the industry as a whole only grew about 2 percent then you can see we are not the only ones affected," Ng remarked.
However, the market is not expected to remain quiet for long, and Ng is confident that the small growth and recovery seen in the US and Europe is cause for optimism among companies operating in Asia: "I believe the shoots of recovery seen in the US and in Europe are signals that the economy is beginning to turn a corner. I think by the end of 2015, the markets will have picked up by at least 8 per cent growth, if not more," emphasised Ng, clearly focusing on the future positives.
Services for Sectors

The contract manufacturing services provided by Beyonics include printed circuit board assembly, full turnkey system assembly, testing, packaging and distribution, manufacturing of plastics injection moulded parts and precision machined as well as stamped parts. The precision machining services include the design and fabrication of tools, aluminium die casting and precision machining of bespoke items. Beyonics has two manufacturing facilities in Singapore, three in Malaysia and two more in China, which have all helped the company to grow their manufacturing footprint in those countries.
The company has realigned their resources to focus on the current and new clients in the Automotive, Industrial and Medical industries with bigger emphasis, and expects these sectors to gain more traction over the next 12-24 months. As part of this growth initiative, Beyonics plans to start two new campuses in Singapore and Malaysia. These campuses will align the current manufacturing locations in each of the countries into one business centre. "With this new campus integration package we are rolling out, we will be able to have our mechanical solutions next to electronic capabilities and we can then integrate our services, saving logistical time and eventually money for the company. After all, by having everything at one location, the company can vertically integrate its operations," Ng remarked.
Beyonics has historically put emphasis on the hard drive disk industry, but shifted its focus to Automotive, Industrial and Medical sectors from last year. The company is engaged with major OEM manufacturers, working closely alongside them in order to generate a competitive advantage, delivering sustainable economic returns. Beyonics is strong advocates of end to end lean manufacturing, adding resources which significantly improve their utilisation of their assets base as Ng explains: "Through our activities, we have been able to increase our efficiency and rationalise the assets being deployed by our company. Operationally, this has enabled us to generate a fair amount of free cash flow, which along with the assets rationalising program, allowed us to pay off all our bank loans and become much stronger financially. We have built up a small war chest and are looking at making strategic acquisitions to advance our foothold in the Automotive, Industrial and Medical sectors."
Supplying the Client

A strong supply chain is a critical part of any business model and Beyonics is acutely aware of its important impact on profitability, revenue growth and continuity of supply to their clients. "We utilise both local and foreign suppliers for our manufacturing needs and we have put in place contingency plans to mitigate any supply disruptions. In addition, we are focused on agility and flexibility in responding to the changing situations. We have suppliers who are located in various parts of the world. So should there be a sudden disaster in a facility in one country which is rendered non-operational, we can tap on the supply from the facility in another country and alleviate any supply disruption to our clients," Ng exclaims.
"Success is no secret"

Beyonics has grown considerably since its humble beginnings in 1981, to now be widely considered a significant part of the ecosystem in OEM manufacturing solutions. What is the secret of their success? Michael Ng has a simple response: "There is no secret. We have competitors who are constantly forcing us to adapt to new ideas and strategies on a weekly basis. Realistically it is our ability to respond to the changing needs of the customer which separates us from the crowd. The products we manufacture on behalf of our customers are of the highest quality, competitively priced and we have a world class supply chain which can deliver these products within tight deadlines. In short, success is no secret, it is nothing more than being able to deliver a product and service a client needs within a price range and timescale to suit all parties."
With this simple mantra driving the company forward and a constant, watchful eye on market trends, Beyonics is well placed to become not only market leaders in Asia, but on a global scale.
VIEW Beyonics Technology BROCHURE