Executives from Access World discuss the company's place within the industry in Asia and the challenges overcome during a disruptive and difficult last few years.
WORLD-CLASS LOGISTICS SOLUTIONS FOR COMMODITIES
The supply chain has never been so popular.
Indeed, until COVID-19 shook the world and disrupted supply chains almost overnight, causing chaos in shipping and logistics as many companies didn't have an alternative method of supply. For Access World, based in Asia, it was one of the first hit.
"The commodities markets have been through a difficult time," admits Alfred Vermeulen, Commercial Director, APAC at Access World. "However, the outlook is much brighter as we may possibly be heading into a new super cycle. A generic boom may well by upon us: resulting from a solid and synchronised economic upswing across the world."
Access World is an end-to-end logistics service provider that began as a family company and has transformed into an international corporate organisation. Operating across the major Asian countries – South Korea, China, Taiwan, Malaysia, Singapore, Indonesia, Thailand and Vietnam – Access World in Asia Pacific is a leading provider of specialised warehousing and logistics solutions and trade finance facilitation services for the commodities industry.
Vermeulen is a man with almost 30 years of commercial, marketing and project management experience. He is driven by day-to-day challenges and operates with a determined approach to meet any demand. However, despite the rise in the commodities market over the past decade in Asia, Vermeulen acknowledges the last few years have been challenging.
"Many Asian players have entered the commodity industry and built up their presence, not only in Asia but also internationally around the world," adds Vermeulen.
"Going forward, China will continue to play an important role in developments for its surrounding countries."
Eddie Boo Koh, Regional General Manager, Greater China Area at Access World agrees with Vermeulen and stresses that the Asian market is the place to be.
"With major consumption and production hubs located in Asia, it certainly has the momentum to continue to grow for the foreseeable future," he affirms. "With global trade resuming as the pandemic effects subside, I believe there's a lot more to do in supply chain other than to bring the materials from one location to another. Recent major trade partnerships and agreements are also closely linked to Asia, showing how important the continent is to the flow of global trade."
In Boo Koh's region within Greater China, the main focus has been on non-ferrous metals, concentrates and raw materials. "From a bonded warehousing company and collateral manager, we've now expanded our service scope to include transportation, domestic warehousing, port agent, forwarder and others to provide our client with an end-to-end supply chain service," discusses Boo Koh. "In addition, we're also providing services for project cargo, moving large equipment from factories to demand sites like mines, smelters etc. We currently operate in 15 cities in China, stretching from Xinjiang in remote north-western part of China to the coastal cities of Shanghai, Guangzhou, Ningbo, Qingdao and Lianyungang."
Since 2004, Access World has achieved significant growth in Asia. Indeed, in its first decade of operation, the firm established and expanded its presence in the continent primarily through its London Metal Exchange warehousing business.
"In 2015, we started our market diversification into other commodity markets and since we have expanded our area of expertise handling a large range of products as well as new services," says Vermeulen.
Today, the transformation to a greener economy will create a structural change in demand for metals and minerals which are all needed in different and bigger quantities.
For example, copper and cobalt in batteries for electric cars and light-weight aluminium that is recyclable and re-usable used in products and applications ranging from electronics to wind turbines. "Major economies are signalling a commitment to growth and ambitions to tackle climate change," he adds. "This combined with population growth, government stimulus plans and investments in infrastructure upgrades and rising living standards, is predicted to increase demand for commodities."
"Logistics is hardly ever a smooth ride, and we need to cater for services and solutions for day-to-day challenges"

Alfred Vermeulen, APAC Commercial Director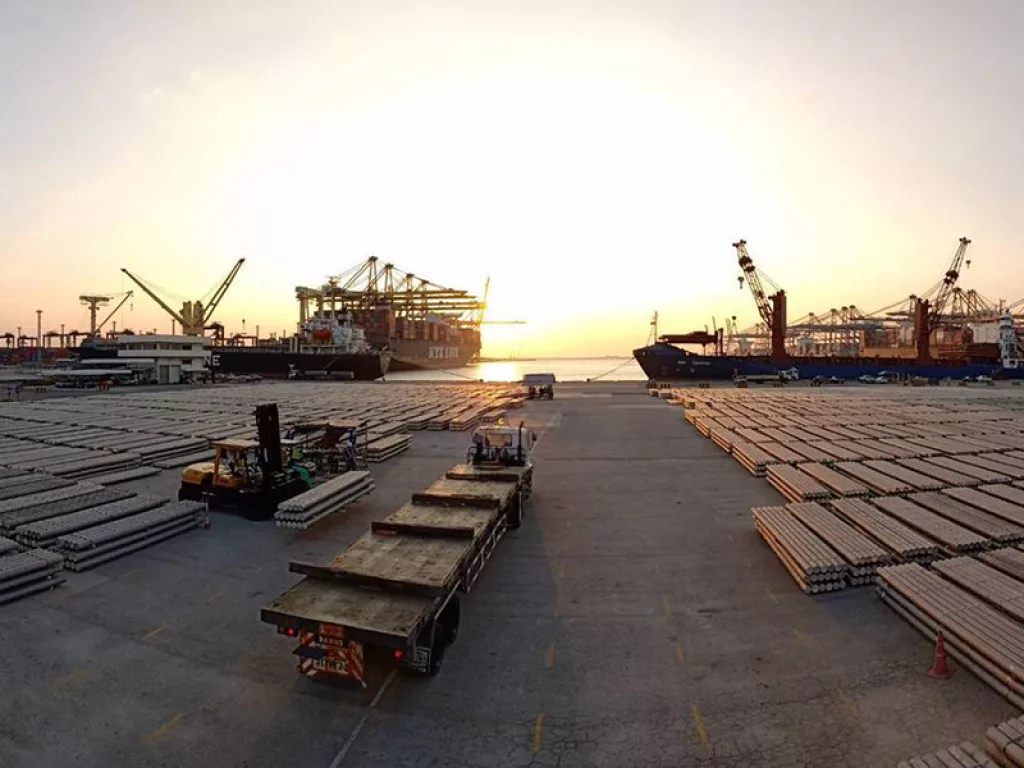 MANAGING COVID-19
The coronavirus impacted almost all organisations across the world to some extent. Indeed, for Access World, the firm immediately split its workforce between home and office working, while separating its warehouse workers into separate groups and areas.
"Externally, we also helped several customers who were taken by surprise to get through the difficult situation," discusses Yanto Tan, Regional General Manager, Southeast Asia. "One notable example was that we helped customers set up emergency stock replenishment between Malaysia and Singapore as the impending threat of borders being closed and in order to prevent stoppage in their production line. Our team made it all happen even when we were still adjusting to the changing situation ourselves."
However, despite COVID-19's disruption, Tan believes that Asia is bouncing back well. "There is always demand for commodities to feed to the market," he explains.
"Being an end-to-end logistics provider in new markets and products is particularly exciting now as we are one of the few parties who are privileged to witness the movement of commodities along the entire supply chain."
"Having the right people in the correct positions is essential to the logistics industry"

Billy Hong, Regional Manager, Northwest Asia, Access World Logistics
PEOPLE-CENTRIC
Talent management is a key component of all successful organisations. However, for Access World, the company is always conducting character analysis and interviews to ensure the right people are on board.
"We regularly review our team's performance and identify candidates who are suitable to become the next generation of leaders in our organisation," explains Boo Koh. "We also offer professional training for the identified talents on top of the normal training they receive. We provide our employees with the right level of autonomy to make their own decisions when required. This means that a good mixture of experience and entrepreneurship is also required in keeping the team motivated as this will let the team see that the company is a robust and growing organisation."
Billy Hong is the Regional General Manager, Northeast Asia. Hong acknowledges the value that good employees bring to the organisation and recognises how vital it is to empower them. "Having the right people in the correct positions is essential to the logistics industry as there have to be seamless smooth communications from the operation grounds to frontline customer service people facing our clients," explains Hong. "I encourage staff from different departments to visit each other to understand what others are doing. Fortunately, I have managed to retain key employees who have been working with me over 10 years since the establishment of Access World.
"Nowadays, as the company grows year by year, we have different age generations working in the same company who have different mentalities and attitudes towards work and filling up the gaps between those generations are getting very important to make the organisation strong and steady. Our HR is adopting programmes that make staff mingle from old to young generations trying to find common interests that give messages that Access World is the company worth working in."
With safety a key priority to Access World, the organisation implemented various policies to mitigate its impact on operations.
"Safety is vital to us," adds Boo Koh. "We fully comply with the local government regulations and there are also internal policies in places for Work From Home, workplace sanitisation, social distancing and temperature monitoring."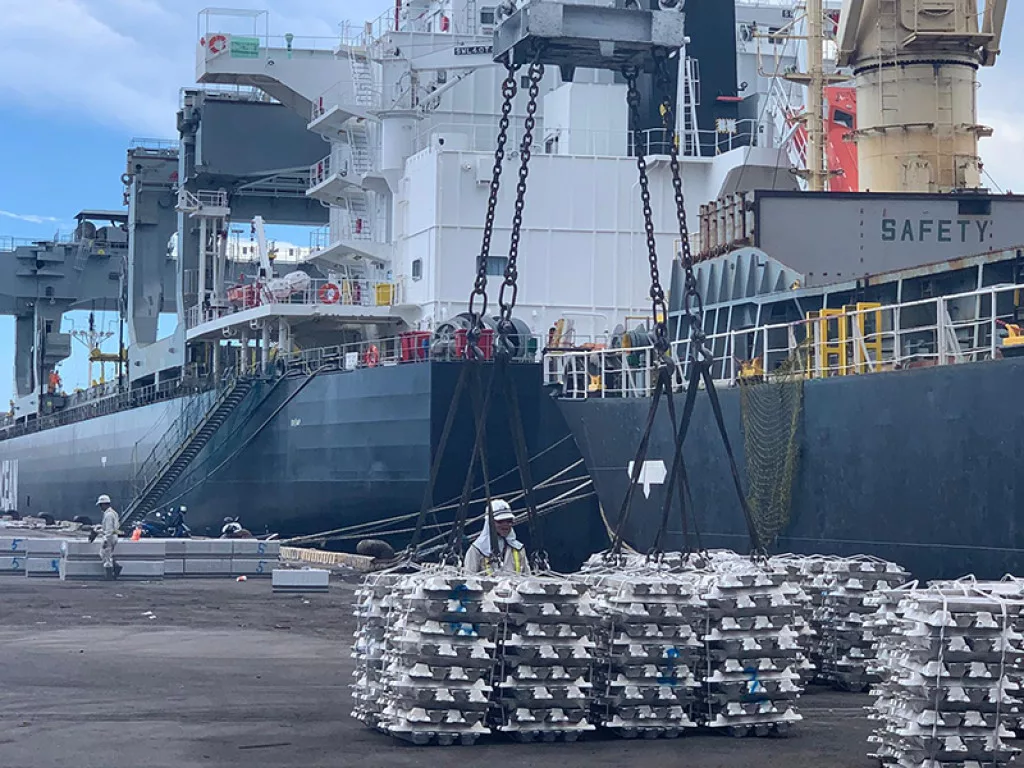 FUTURE PLANS
Looking ahead, Boo Koh is clear about the next step for operations at his division of Access World. "We want to further expand our scope of services so that we can provide a full end-to-end supply chain service for our clients," he explains. "At the same time, we are also diversifying into other products like EV materials, ferro alloys and project cargo."
Despite the global vaccination drive, Vermeulen believes that the challenge and disruption of COVID-19 in the supply chain will linger for the years to come.
"We're still very much in unchartered waters," he explains. "Being part of the essential services sector, we foresee that even in 2023 we need to continue to assist clients globally in finding alternative and new supply chain solutions. As a service provider, our focus is to understand the market situation, the clients' needs and problems and offer them a flexible and reliable service. Logistics is hardly ever a smooth ride, and we need to cater for services and solutions for day-to-day challenges."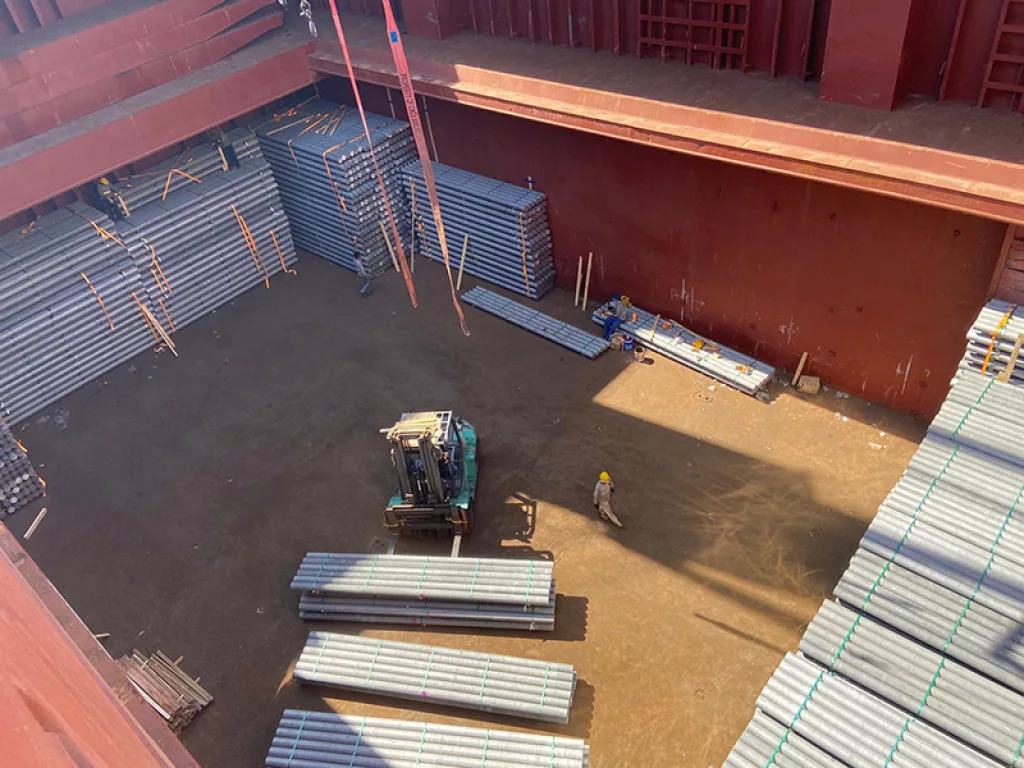 VIEW ACCESS WORLD BROCHURE