Delivering essential electricity network services to nearly 900,000 homes, David Salisbury, Executive Manager of Engineering at Essential Energy, discusses the evolution of the utilities sector in Australia today.
AUSTRALIA'S ENERGY TRANSFORMATION
"Nothing would work without energy which makes our role a big responsibility."
David Salisbury is the Executive Manager of Engineering at Essential Energy and is brimming full of passion for the industry. "I enjoy asset management and making sure assets deliver value for customers," he notes. "It's a long-term game when you're building and maintaining assets with a useful life of 50-100 years. Especially now, working in an extensive network undergoing the fastest transition – why wouldn't you find it a fascinating time to be involved?"
Salisbury is an experienced Engineering and Asset Management Executive with a demonstrated history of working in the utilities industry, having served in his current role at Essential Energy since emigrating to Australia from the UK in October 2017.
Essential Energy's core business is operating and maintaining one of Australia's largest electricity networks, across 95 percent of New South Wales and parts of southern Queensland, including 183,612 kilometres of powerlines traversing 737,000 square kilometres of landmass.
A COMPETITIVE ADVANTAGE
For Salisbury, he is clear about what sets his organisation apart from competitors. "Our business is differentiated by its transformation activity contextualised within a broad and varied footprint. This transformation is vital to our future so we can continue to lower energy prices and help foster economic growth in our footprint to benefit the whole community," affirms Salisbury. "Like everyone, we need to invest better, so we need a better understanding of our current asset base to enable us to create effective modelling. We have implemented two core programmes, which we've worked in collaboration with the suppliers to develop and suit our needs."
As Essential Energy operates one of the largest geographic footprints in the world, certainly within Australia, while also dealing with a variety of climate zones and weather conditions that affects its assets in different ways and needs to be accounted for in its asset management strategy. These weather impacts include salt from coastal areas, termites in western areas, winds, bushfire prone areas – factoring both their potential to cause fires and the impact of bushfires on them.
"This variety of weather conditions increases the importance of knowing what conditions our 1.4 million power poles are located in and model engineering solutions specifically based on their location and current condition," comments Salisbury. "Having a deep understanding of asset condition and environments enables us to create effective models that will help us manage assets. With this, Essential Energy more effectively allocates spending according to risk."
"Our supply chain relationships have been developed over many years in some cases, and they certainly came to the fore during the bushfires"

David Salisbury, Executive Manager of Engineering, Essential Energy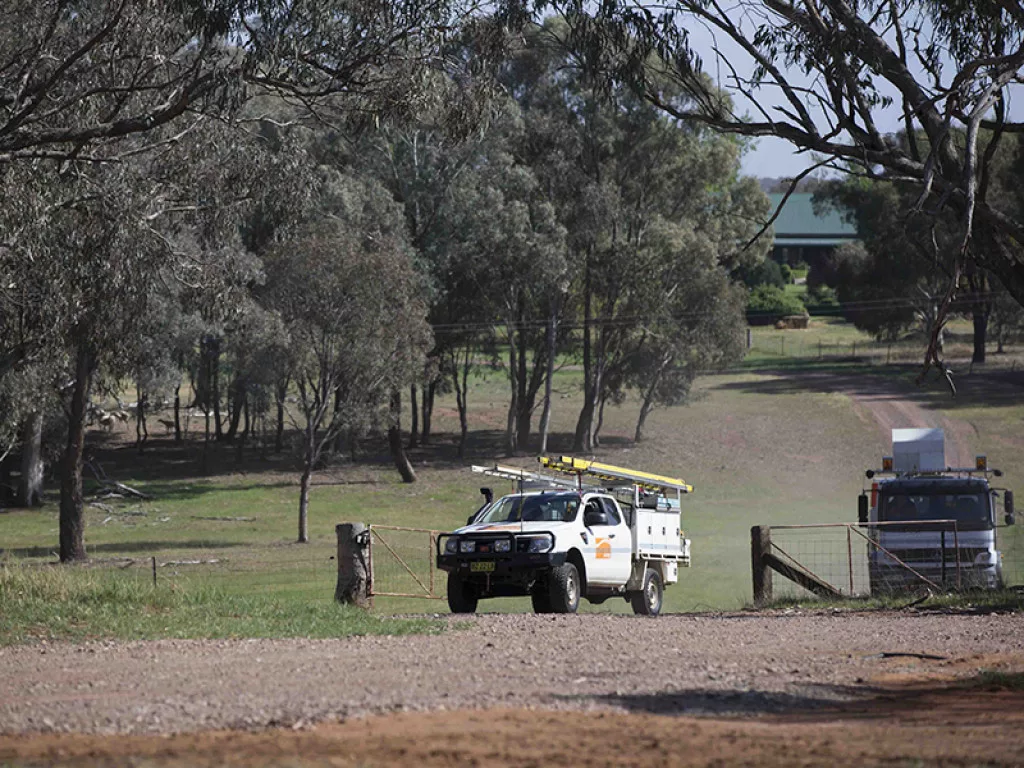 INSIDE KEY PROJECTS
Essential Energy's network is no longer a 'one size fits all' solution, being able to model and understand where they sit, how they degrade the local conditions that will help find solutions for those particular assets.
"Our network is located in the most bushfire-prone of all areas, and the recent extensive fires of 2019/20 reinforced how vital electricity is for communications and water, as well as important community facilities such as hospitals, schools and aged care facilities," says Salisbury.
The organisation has recently been awarded the Asset Management Excellence Award from the Australian Asset Management Council for the fundamental changes implemented to its asset management strategies and how the strategy is driving value in the firm's broader transformation programme.
"The Asset Strategies project transforms the way we approach asset management decision making through the creation of 14 network strategies, 26 asset classes and seven implementation strategies which drive around $400 million of expenditure annually within the business," he tells us. "The programme critically reviews every aspect of our Asset Management System to improve customer outcomes such as safety and reliability while achieving sustainable reductions in our cost base and customer charges."
Essential Energy's supply chain consists of suppliers that were hand-picked and helped to rebuild the infrastructure following the bush fires.
"Our supply chain relationships have been developed over many years in some cases, and they certainly came to the fore during the bushfires," explains Salisbury. "Our suppliers assisted across the supply chain during the bushfires and the following rebuild. For example, we collaborated closely with our power pole supplier to guarantee supply to assist with rebuilding efforts. Our ongoing research and development assistance with composite pole and cross-arm manufacturers has helped both of us ensure their product is fit for purpose. We were able to see the real-life impact of the success of this collaborative approach, as the composite poles were highly resilient during the 19/20 fires."
"Once staff are onboard, you have to engage by trusting people to do what they do best"

David Salisbury, Executive Manager of Engineering, Essential Energy
DEVELOPING ROBUST RELATIONSHIPS
Essential Energy operates with a collaborative approach with technology partners to continually improve technology to increase fire ground safety during recovery response as well as during recent flood response.
"From an asset management perspective, we have a collaborative partnership with an organisation that allows us to create a 'digital twin' of our network," discusses Salisbury.
"This is a game-changing approach to network maintenance, asset management and helping customers connect to our network. It means designers can view our network from their desktop, use our LiDAR and our mapping to connect directly into our system which allows them to send their compliant designs to us. This end-to-end approach reduces travel time and increases compliant designs submitted, which in turn improves our customer's experience and helps get more customers connected more quickly. The more customers we have on our network, the more the cost reduces for everyone."
Salisbury has a clear idea of the key characteristics he looks for when seeking to establish a mutually beneficial collaboration.
"Aside from our hygiene factors of being cost-effective, our partners must have a strong focus on safety, while also being customer-centric and curious about understanding our customers," he explains. "We also look for aligned values and principles, while also demonstrating innovative partnership outcomes."
ENHANCING EFFICIENCY THROUGH TECHNOLOGY
The potential of technology is exciting. Essential Energy are working on various active projects as part of its transformation activities which will equip the business to make predictive decisions. These will be based upon Big Data gathered through a range of programmes, including its LiDAR programme, improved drone capability, and IT sophistication in drone asset inspections.
"These gather information including asset condition as well as local data such as wind speed, vegetation growth and other environmental factors and using AI to create informed, proactive decision making," explains Salisbury. "Using LiDAR data and AI and human analytics can determine clearances, work out species and vegetation growth rate, which leads to better planning."
For Salisbury, he is looking forward to increasing efficiency within the organisation through leveraging the latest technology rather than solely relying on previous data.
"The tech that will make this real in terms of geospatial awareness to help us understand and predict patterns. Using our Neara (our "digital-twin") data, we can add drone images, satellite imagery to improve the data we have about assets," he explains. "Using AI, we can identify new encroachments such as hazard trees impinging on our network. This will represent a step-change for all of us; having fast, accurate data that will help us model the real world and predict the future much better.
"In the future, we will have these interacting systems that can not only predict what will happen, but also a range of actions and the outcome of each action. This is an iterative process from which we can assess the validity of these actions and improve the decision making accordingly. Predictive modelling means that we can more effectively approach assets in high-risk bushfire areas and adjust our response. Over time, we can become more granular and be more effective in ensuring that we deal with these specific identified areas according to the risk we can model to ensure that we move from one size fits all to 1.4 million sizes."
For Salisbury, people are at the heart of Essential Energy's strategy and he believes that it is vital to have a strong, diverse team that can bring a range of experience.
"Once staff are onboard, you have to engage by trusting people to do what they do best," he explains. "It's important to give context and what they are trying to achieve and then encourage them to do their best. You should celebrate and acknowledge their success, while being an inspiration if you can."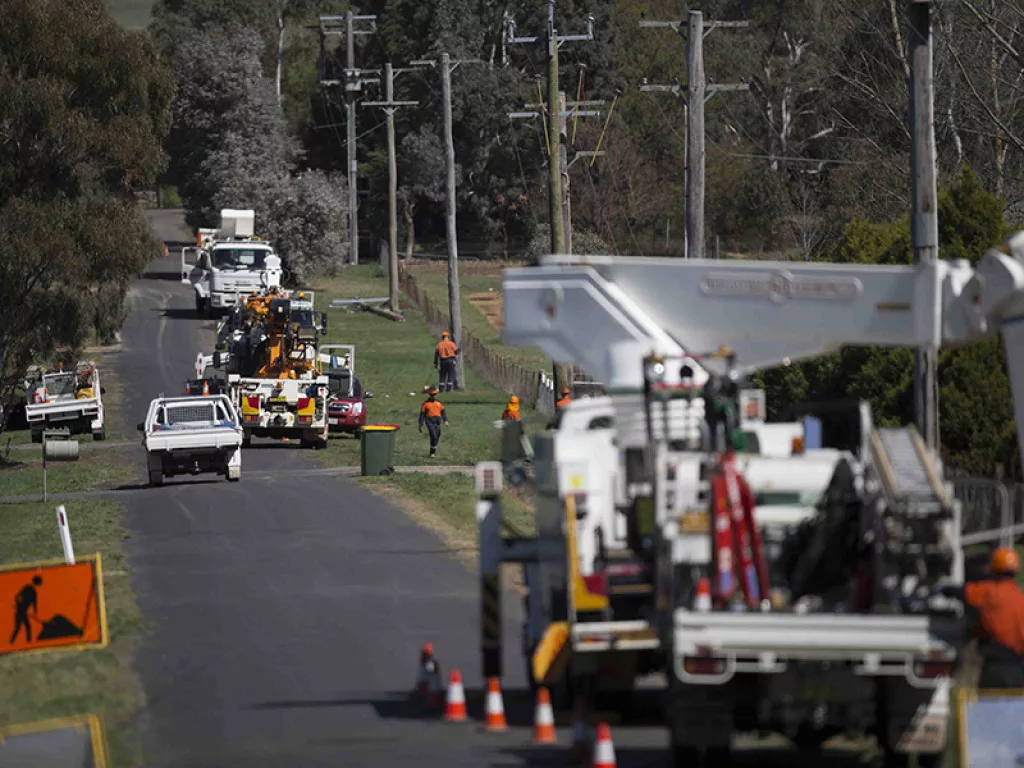 FUTURE PLANS
With an eye on the future, sustainability is another key pillar at Essential Energy and one influential project moving forward is the vegetation management strategic approach – a major undertaking in managing the network's reliability and reducing bushfire risk.
"The newly-launched risk-based approach to vegetation management will not only realise significant cost reduction but also increase programme maturity and our sustainability," discusses Salisbury. "The 50-year model that the team created to analyse the impact of climate change on vegetation and management practises has been described as ground-breaking. Our new strategy will improve the local ecology, especially in our clearance zones, as we embed a programme to encourage indigenous, low-growing flora that doesn't require heavy pruning. This, in turn, will encourage the local ecology and provide food and habitat for fauna.
"The approach is also a win-win for our customers from a safety, public amenity, and cost perspective."
Over the coming years, uptake and and a consumer-led drive for electric vehicles will impact both the need for charging network but also how the stored power can be used for at home generation.
"Electric vehicles (EV) will encompass personal vehicles as well as commercial, there's already a trial on EV trucks as well as agricultural equipment," explains Salisbury. "There will also be network modelling required to build a better understanding of how to model both power flows and the economic use of the network more effectively and closer to real-time.
"We are just about to start the deployment of a new Enterprise Asset Management System and use this to drive a further capability uplift for our organisation, allowing us to even further refine our asset management decision making for the benefit of our consumers."
VIEW ESSENTIAL ENERGY BROCHURE