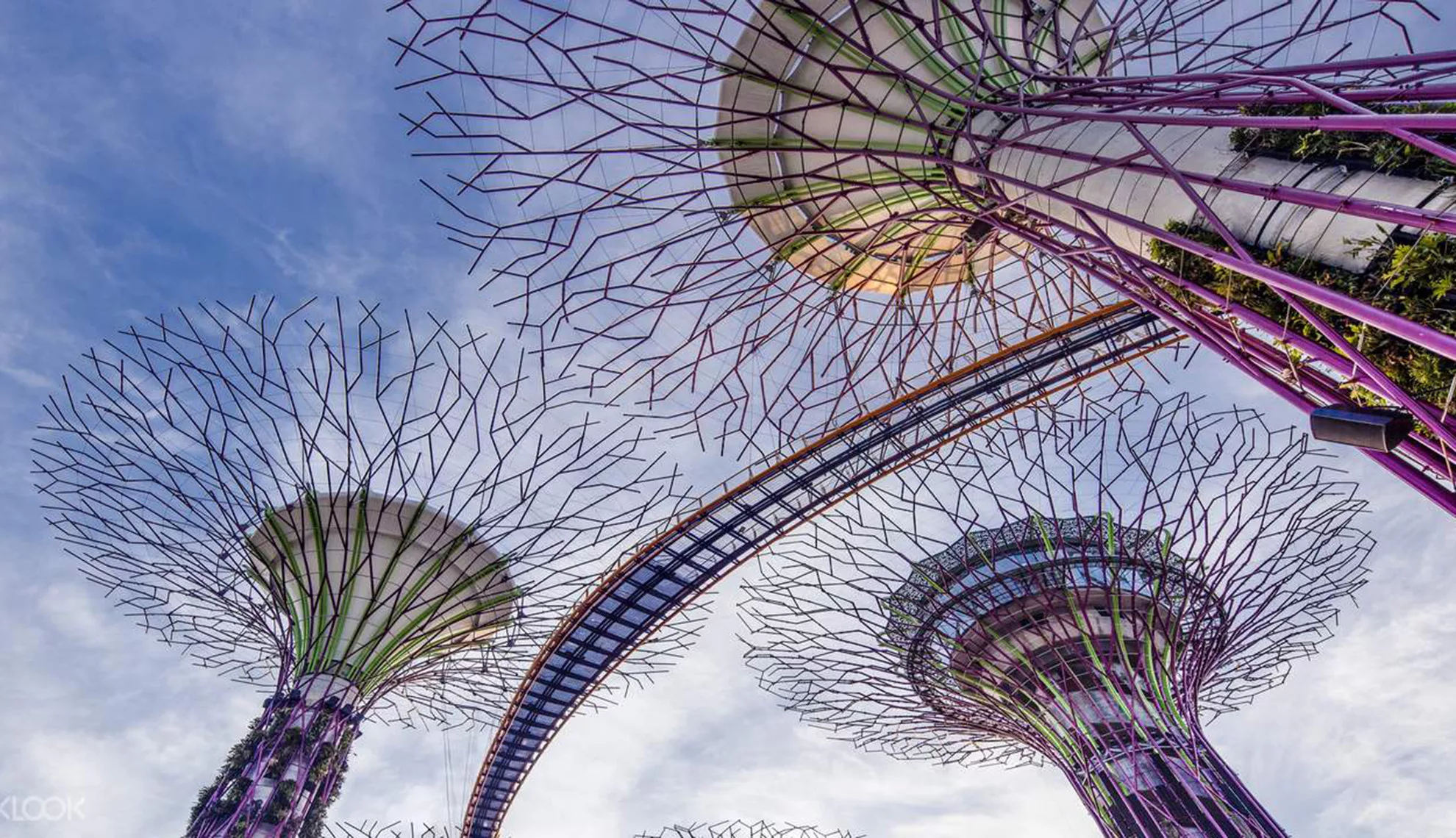 Singapore's Shapeshifter
Thanks to its one-stop shop approach and can-do attitude, Meinhardt Singapore has been involved in nearly 4,000 projects across the city-state since it started out as a 10-person operation in 1974
Writer: Tom Wadlow | Project Manager: Tom Cullum
Singapore is, like many major cities around the world, changing at breakneck speed.
Rightly perceived as a poster child for modernity and an almost faultless smart city template, the island nation too is having to adapt to changing dynamics that are somewhat out of its authorities' control.
Climate change and rapidly evolving technology are two examples, while shifting demographic patterns also present a conundrum, one that is accentuated by the fact that Singapore itself is a city-state.
A critical driver of cities' income expansion since the turn of the millennium, population growth is starting to slow thanks to falling birth rates and the reality that people are living longer. Indeed, by 2030, one in four Singaporeans will be aged 65 years or older, what Dr Shahzad Nasim describes as a silver tsunami.
Nasim is Executive Chairman of global engineering firm Meinhardt, and also the Managing Director of its well-established and sizable Singapore subsidiary.
He has witnessed first-hand the changing dynamics of the city and, while recognising the various challenges that lie ahead, is excited about the opportunities that this brings to the construction sector and his company, not least as part of the response to climate change.
"The effects of climate change loom large in the horizon," Nasim comments. "Singapore's Prime Minister Lee Hsien Loong recently highlighted the urgent need for us to futureproof our city against the effects of climate change, which will bring about rising sea levels and potentially disruptive effects here.
"Singapore is uniquely placed as our government agencies plan long term, sometimes with a 50-100-year time horizon. Meinhardt is happy that we are able to work alongside our government agencies, providing innovative engineering solutions for our projects."
Growing side by side
Nasim's statements are backed up convincingly by numbers, its project portfolio in Singapore nearing 4,000 developments since it arrived in the city-state back in 1974.
From a team of just 10 people and five projects on the books, Meinhardt Singapore has exponentially risen to become arguably one of the most prominent international consultancies in the country, its employee base now standing at 450-strong.
It has been involved in some of the most iconic developments that have come to define the unmistakable Singaporean skyline, including Marina Bay Financial Centre, Gardens by the Bay, Changi Airport T1, One Raffles Place, One Raffles Quay, Tanjong Pagar Centre (Guoco Tower) and many transport interchanges and MRT (metro) projects.
"From starting on simple projects providing single engineering discipline services, we have grown to establish ourselves as Singapore's leading engineering firm providing master planning, integrated multi-disciplinary engineering, planning and project management services," Nasim proudly states.
"Through hard work, a forward-looking strategy and never being satisfied with the status quo, we have established a reputation for innovative engineering solutions that help our clients save time and money."
This is driven by an unwavering commitment to achieve outstanding results.
Nasim continues: "Engineers, working with other stakeholders, need to question the status quo, think out of the box and come up with unconventional solutions, and that includes rejigging the design. You have to get the best outcome, and the best outcome is about improving safety, environmental sustainability, cost, constructability and time."
"Everyone in the team looks for the best solution – it takes out the guesswork and overcomes passive engineering. Innovation is not something that you do once-off. It's a culture in an organisation."
Securing increasing numbers of jobs as a lead consultant, Meinhardt Singapore has emerged as a high value-added engineering enterprise, its projects operating at higher margins for all parties thanks to its reputation for innovation that is etched into its DNA.
So too is passion for the profession, something which Nasim himself carries in abundance.
"Engineering is a unique discipline that allows you to serve country, communities and make a difference to the lives of the public at large, whilst leaving a lasting legacy behind," he says. "This, in itself, is an inspiration for anyone.
"For me, engineering has always been in my blood and Meinhardt Singapore has a special place in my heart. It is where I started my career, and I am proud to have helped expand the group's business globally."
Nasim's own dedication translates into his team of highly skilled engineering experts.
It is a pool of knowledge almost unrivalled in the industry within Singapore, one which has taken tireless effort to build up over the years in the face of growing competition for talent.
While the profession was once a go-to for graduates back in the 1980s, Nasim has witnessed increasing numbers of bright youngsters opt for careers in other sectors such as law, banking and medicine, among others, creating a more competitive recruitment arena for companies like Meinhardt.
"Notwithstanding, engineering is still a choice profession for inquiring minds," he says. "Competition for talent in our trade is strong and that is where companies that offer engineers exposure to exciting and technically challenging projects, as well as training opportunities, will win the talent war.
"We believe in recognising and properly rewarding the talent, including equity shares in the Group. This is the best way to attract and retain skilled people."
A sustainable future
Just as winning the talent war is critical to the longevity of Meinhardt Singapore, so too is the adoptions of sustainable thinking.
"Sustainability is no longer just an industry buzzword," Nasim continues. "It is an imperative for the engineering profession. It does not just serve to preserve the environment, it also makes for a good business case over the long term. For example, there may be slightly higher initial capital expenditure, but long-term operational cost will reduce and more than offset the initial outlay."
Meinhardt has been front and centre of the sustainable building drive in Singapore, with many of its projects being designed in a way that reduces carbon footprints and cuts down on energy usage.
Its credentials were amply demonstrated in October 2018, the firm recognised as "Asia's most influential company" under the Leadership/Enterprise category at the prestigious Asia Corporate Excellence & Sustainability Awards (ACES).
It has not been a lone journey, however, with Nasim eager to stress the key role its supplier network will continue to play in helping steer the sustainable conversation in Singapore's building industry.
"As urban and infrastructure developments become more complex, construction industry players need to address their projects with a multi-dimensional approach," he explains. "They need to move away from just being suppliers of single service but consider how they can be part of an integrated systems approach, working hand-in-hand with all stakeholders.
"This can be done through technology collaboration and converging services with other industry players to build a seamless ecosystem for the built environment. Evolving platform services where shared resources can be utilised more efficiently and effectively across territorial jurisdictions is another way.
"Aggressive training initiatives to retrain and nurture a new generation of leaders in this industry is crucial. Our sub-consultants are crucial to delivering large infrastructure and multi-use, complex and smart building projects."
Diversification of its own expertise is another way in which Meinhardt is futureproofing itself against the challenges of the future.
For example, it is enhancing its value proposition by offering integrated engineering, project management, financial advisory and smart city planning services, not just in Singapore but also in Asia, South Asia, the Middle East and Africa.
"Our network of 51 offices controlled out of Singapore HQ gives us redundancy unmatched by others," adds Nasim, who concludes by sharing a balanced, yet ultimately optimistic outlook for the future of the industry and the development of Meinhardt Singapore.
"While we have done well in the past, the last few years have been challenging for all. As the industry consolidates, engineering services become more commoditised and the construction sector slows down. Combined with the pessimistic global outlook as a result of the US-China trade war, Brexit and the situation in Hong Kong, it looks like the setting for a perfect storm.
"It is not all doom and gloom though. In such times, it is important that we reinvent our processes and business strategy to stay ahead of the game – there are always opportunities.
"Our strong regional presence and global foot-printing envisioned years ahead is helping us in these turbulent times. We believe that with the company's envisioned leadership, committed and talented staff and the powerful engineering solutions we offer, we will grow bigger, better and professionally stronger."
VIEW Meinhardt Singapore BROCHURE