In light of the COVID-19 pandemic and its societal impact across the world, we speak to Johnny Kang, CEO of Angliss Asia, about the company's adaptation and development in the Asian food and beverage industry.
FOOD AND FORTUNE
"We don't just serve food – we serve people."
Johnny Kang, CEO Asia of Angliss, joined the company 18 years ago and his opinion has not changed since.
From its establishment in 1946, Angliss has mainly focused on the supplying of frozen meat to customers through wholesalers and distributors, in Hong Kong and Singapore. However, the market has changed from that time.
With the objective of introducing new initiatives, and new people with fresh ideas, the Angliss group invited Kang to join its Hong Kong branch in order to take its business to the next level.
"I believed that in addition to the supplying of frozen meat, the company must also develop horizontally to provide more diversified and comprehensive services," he tells us. "After successfully turning the company in this direction we then built and expanded into China, Macau, Malaysia, and recently Vietnam."
SERVING THE PEOPLE
With seven decades of experience as a food and beverages business in the Hong Kong market, Angliss offers a full suite of quality products and excellent customer services to a vast network of over 8,000 value customers. Angliss now enjoys business channels in the foodservice, hotel and clubs, pastry and confectionery, wholesales, bulk sales, casual dining, retail, airline catering and theme parks sectors.
"We offer a wide range of products, including but not limited to frozen and chilled meat, Japanese and European fine food, Italian gourmet, high quality organic food, dairy, seafood, wine and many others," Kang informs us. "Angliss has a wide global sourcing network that allows customers to enjoy a consistent supply of quality food products from around the world."
On top of distribution offices in Hong Kong, Macau, Singapore, Malaysia, and Vietnam, Angliss boasts 26 major city locations in China, with approximately 600 employees in Hong Kong alone, and over 2,000 covering the whole of Asia.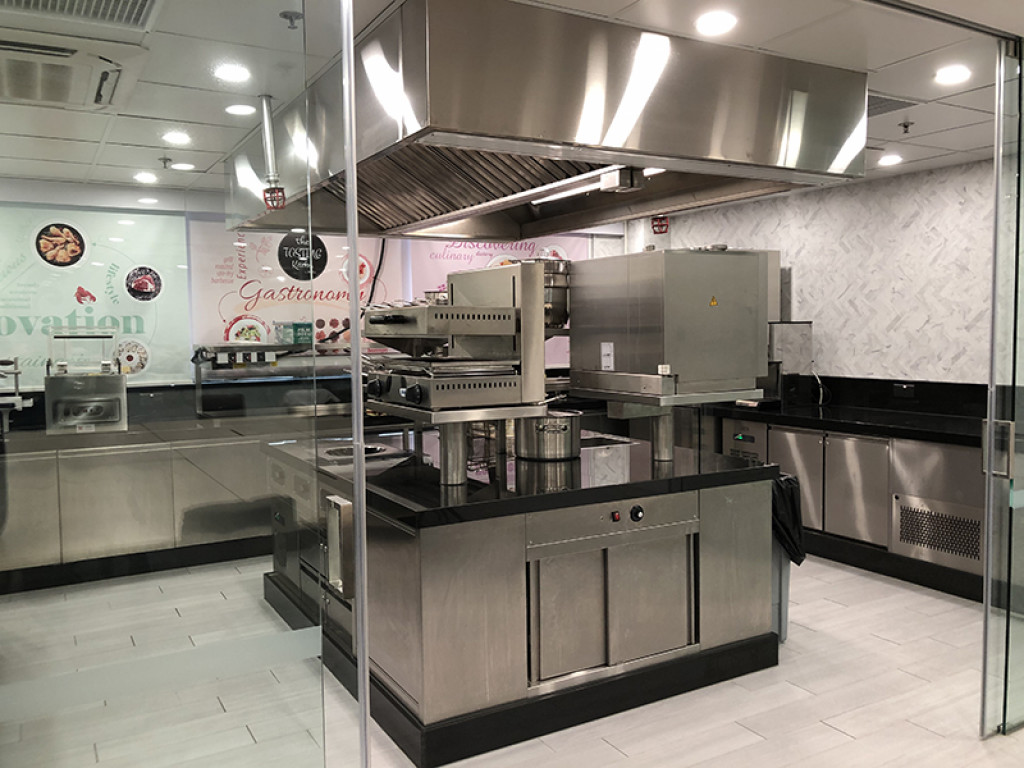 CUISINE AND CULTURE
Asian food culture is well-known for being both incredibly vibrant and diversified, as Kang comments.
"It is very much in the centre of our daily life and plays a great importance in our society," Kang elaborates. "People love knowing their food and they expect it to be good at every level, from a simple noodle dish all the way to three-star fine dining."
However, with the impacts of the current COVID-19 pandemic, which has caused border closure and limited travelling between countries, people are prevented from moving from their homes and cities.
"Because of this, we have captivated a mostly local population that needs to be cared for," Kang explains to us. "With the changing of government restrictions, the food industry shifts accordingly; during partial lookdowns and restaurant dine-in and time restrictions, the industry moves to supermarkets and online, then back again when restrictions ease."
According to Kang, at present those most affected by the pandemic have been airlines, conventions, banquets and hotel business. So far, Hong Kong is relatively stable as the local population can sustain a large percentage of the food and beverage industry. Although despite this, many businesses have either had to close during the period or readjust to survive.
"We do believe that once the situation improves businesses will rebound fast as they have done so in China, Hong Kong, Singapore, Vietnam and other areas," he tells us.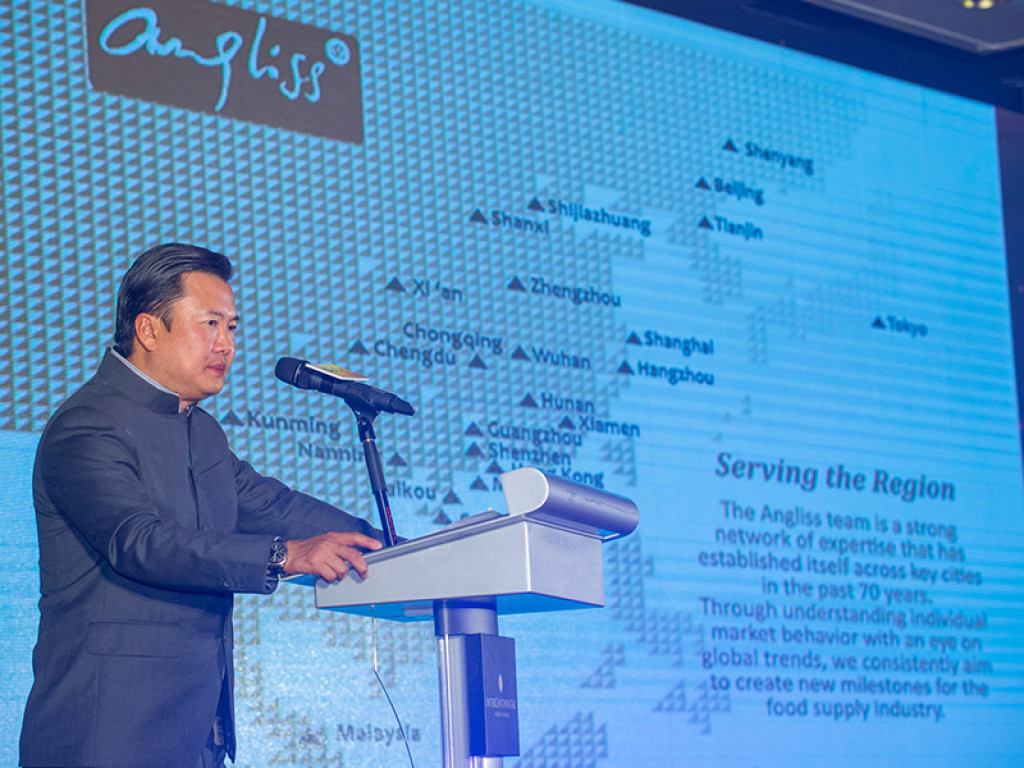 DRIVING GROWTH
From the period of the Angliss' integration and development of more diversified and comprehensive services, its performance has seen gradual improvement; it has recorded double-digit business growth every year since.
"Looking ahead, in addition to being optimistic about the mainland market, the company has also expanded into emerging Asian markets such as Malaysia and Vietnam in recent years," Kang continues.
"Due to the rising middle class and higher level of consumption, there is a demand for high-quality ingredients and catering, and we will invest resources to explore business opportunities in these markets continuously."
This kind of adaptation in the field allows Angliss to capture opportunities in the market that consequently maximises its service and revenue. As well as this, another major aspect of Angliss' success is its willingness to embrace new technology and products that fuel the company's drive for growth. Having the widest range of quality products to provide clients is a particularly key factor in this area, as Kang elaborates.
"We are putting more resources and investment into our technology and systems," he affirms. "We are enhancing our warehouse management to achieve smoother and more efficient workflows. In the future, the warehouses in the operating countries will continue to update software and hardware supporting facilities, to reach a high-tech and high-efficiency scale.
"A combination of hard work, discipline and determination throughout our organisation has meant that we have remained competitive and in good shape no matter how challenging the circumstances."
DIGITAL OPPORTUNITY
Stemming from this development and technological investment, Angliss has recognised and adapted its services in light of the social impacts caused by the COVID-19 pandemic.
"With more people staying and cooking at home due to pandemic, this also means ensuring that customers are able to quickly and conveniently order products online," Kang tells us.
"Most Angliss locations have subsequently relaunched their online business platforms, offering significantly expanded functionality and greatly enhanced convenience for consumer purchasing gourmet groceries. This has received a hugely positive response from customers who can easily order from the premium range of ingredients they can then experience in the comfort of their homes."
One of Angliss' upcoming developments is its new Ready-to-Cook range of products which will be launched later in 2021. This solution will be the next focus in supporting customers post-pandemic, offering a wide selection of high-quality products that are cooked, prepared and frozen ready for customers to simply heat and serve.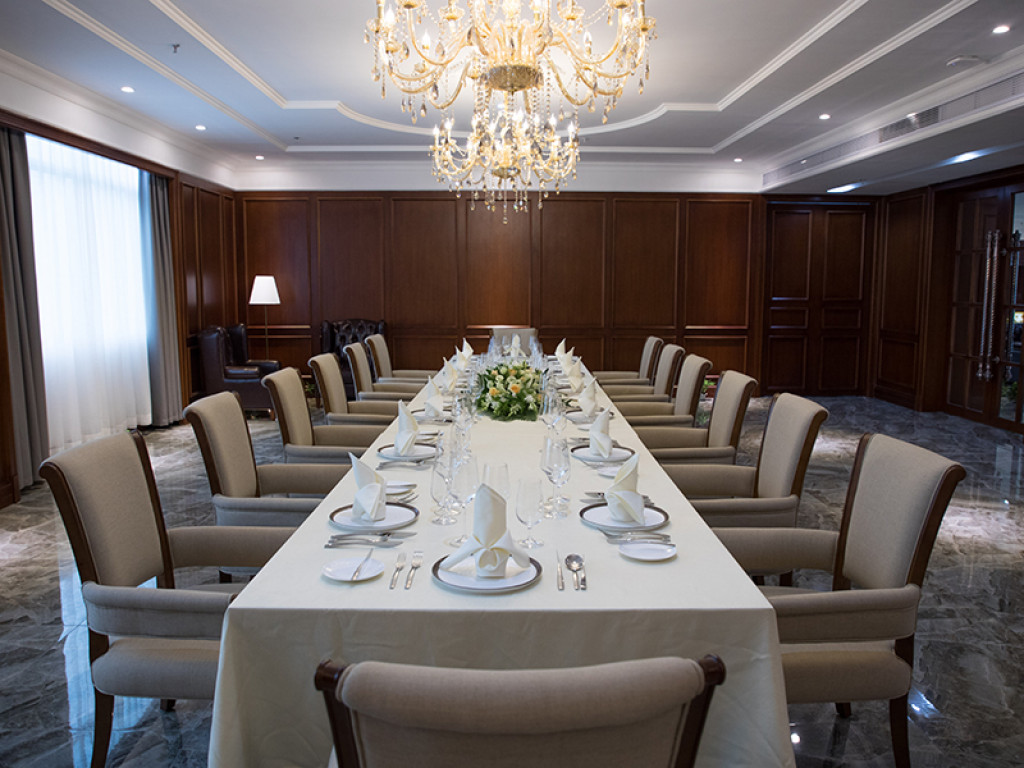 PARTNERSHIPS ACROSS ASIA
Angliss is not only a company that has operated for many decades, but it is also one that has held beneficial, reliable and strong relationships with external suppliers for decades. Many of Angliss' partners have been working alongside the company for over 30 years, and it is because of these suppliers that Angliss has succeeded and continues to thrive in the food and beverage industry.
"We have suppliers from all over the world, and some of these are new, whereas others are decades old partnerships," Kang tells us proudly. "For Angliss it is very much a two-way street when it comes to business relationships. They entrust and provide us with their top-quality products which we in turn pass on to our customers with great care.
"Angliss and its partners share the same DNA: quality, passion and the love of great food. We build these relationships based on the values of trust, respect, friendship and integrity. We believe in fair trade and in a win-win relationship for everyone."
"Angliss and its partners share the same DNA: quality, passion and the love of great food"

Johnny Kang, CEO Asia, Angliss
INTERNATIONAL BUSINESS
These beneficial company partnerships span the globe, and so Angliss is able to source the highest quality produce and delicacies from various regions to provide its customers with the best possible culinary experiences.
"It is extremely satisfying to go to the warehouses see the freshly arrived perishable goods from France three times a week, or to look at wonderful, chilled beef cuts in perfect condition, or to see the incoming containers arriving on our port from all over the world," Kang reflects.
"Moreover, to know that we are able to supply every customer at any level with our products each time though our sales and logistical teams is very uplifting. We are very lucky to have built a solid and personal relationship not just with the brands or companies, but also with the people on all levels. Our partners are very important to us, and they are one of the keys to our success.
"We never do, or will, take them for granted and Angliss constantly works on its relationships to better business for both sides."
THE FUTURE OF FOOD
Angliss has a promising future ahead of it. The company's current strategy is to maintain its business across the industry, and to help its partners and suppliers, and customers, in various ways during a trying period.
"Promotions and marketing, and alternative attractive products at good and fair prices are aspects of business we are aiming to provide," Kang explains to us. "We are with our customers and staff all the way on this journey.
"Our strategy forward is to continue and to build on our good relationship with all partners, we are a part of Hong Kong and we have grown and mastered the times together. Angliss is expanding its business in China and Malaysia and in Hong Kong; we are constantly looking for new exciting products to bring to the market and to work with everybody for a better future.
"We are currently well positioned and will be ready to bring the Angliss business to the next level."
VIEW ANGLISS ASIA BROCHURE