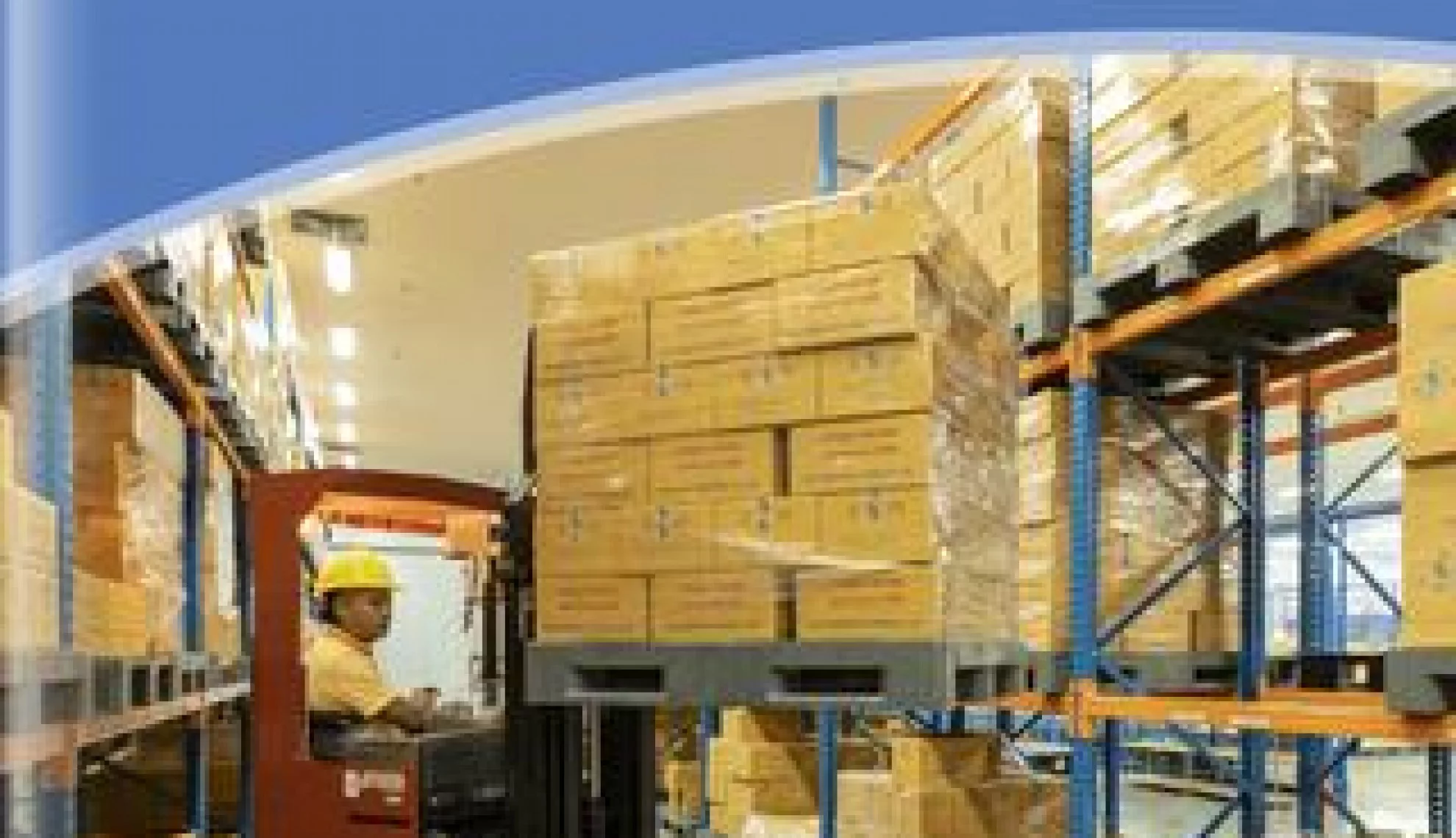 M&H Manufacturing has been building a legacy in Thailand and the wider region for nearly 60 years, elevating the pharma industry to international standards
Writer: Tom Wadlow
Project Manager: Callam Waller
Before the outset of the Second World War, Dr Khasem Pangsrivongse became the first person from Thailand to attain a Pharmacy postgraduate degree from abroad.
Graduating from Philadelphia College of Pharmacy & Science, USA, he brought home his wealth of knowledge and began passing it onto students Chulalongkorn University in 1936, kickstarting a life-long and passionate commitment to the improvement of education in Thai pharmaceutical sciences.
"His persevering efforts, together with a group of academics, led to the elevation of Chulalongkorn's Pharmacy Department to Thailand's first ever Faculty of Pharmacology, with institutional recognition at the bachelor's degree level," explains Suthep Namwongsamran, General Manager of M&H Manufacturing, a company founded by Dr Pangsrivongse in 1959.
M&H was formed through a historic joint venture between American firm Merck Sharp & Dohme and local Thai firms, creating one of region's top manufacturers almost overnight.
It was the first such company to be granted promotional privileges from the Thailand Board of Investment, at the same time becoming Merck's first full-scale pharmaceutical plant in Asia.
Today, M&H manufactures a range of pharmaceutical products and sells them into 19 countries around the world, including Malaysia, Myanmar, Cambodia Lao PDR, Singapore, the Philippines, Indonesia and Vietnam.
Other Asian countries sold into are Japan, Hong Kong, Kazakhstan, Armenia, Azerbaijan, Georgia, Turkmenistan, while markets entered outside of this include Belarus, Mexico and South Africa.
"We have set up our regional warehouse at BLH Trading Co., M&H's affiliate company, in Bangkok as a distribution centre for Myanmar, Laos, and Cambodia in order to expand our business in these countries," adds Namwongsamran, who brings with him more than 20 years of experiences in the trade.
"I realised that underprivileged patients were facing limited or no access to standard treatment, and most healthcare professionals hesitate to prescribe local manufacturing medicines as they did not trust in the quality.
"I was searching for a local company that serves international standard quality medicines at an affordable price in order to grant patients access to treatment for life-threatening diseases. Therefore, I decided to leave my role at a global company to join M&H in 2006."
Standard bearer
For Namwongsamran, M&H's near 60 years of experiences in manufacturing and regional sales, bolstered by its increasing contract manufacturing work, is what stands the firm apart from others competing in this busy industry.
The Company's track record is formidable, and no better demonstrated than by 50-plus years of regular awards and certifications, important hallmarks of quality.
"These notably include the Good Manufacturing Practice (GMP) award, something we have attained every year since 1989, with the FDA and the Ministry of Public Health itself awarding the prize in its first year," says Namwongsamran.
The M&H plant has been certified with ISO 9002 since 2000 for an entire line of products, having been updated to ISO 9001:2000 and ISO 9001:2008 in 2003 and 2009 respectively. It has also been certified by ISO/IEC1 7025:2005 from the Bureau of Laboratory Quality Standards, a body of the Ministry of Public Health.
The M&H portfolio
The core products and services provided by M&H Manufacturing are:
· Sterile injectable antibiotics and oral antibiotics
· Neurology products
· Veterinary products
· Contract manufacturing
· License in products
As well as producing its own-branded pharmaceuticals, the Company also contract manufactures for other multinational firms under international corporate standards, as stipulated by the Pharmaceutical Inspection Co-operation Scheme (PIC Scheme).
Further, M&H acts as an exclusive distributor for several international suppliers in Thailand and nearby countries.
"M&H's consistent drive to produce high-quality products has gained the Company prominent recognition both locally and internationally, and has duly earned it widespread trust from the Food and Drug Administration, Ministry of Public Health, and numerous multinational corporations to allow it to produce pharmaceutical products for the public," Namwongsamran continues.
"We are an international professional setup but we are still Thai in style – we take care of our staff and customers with kindness and stay humble."
Another key part of this is a tightknit network of suppliers, a network comprised of close, long-term partnerships that involve regular performance reviews and continuous improvement procedures.
Maintaining momentum
With such a formidable legacy to build on, it is vital that M&H continues to push ahead and invest in new techniques to remain a regional market leader.
Evidence of this includes investment in modernising and expanding its facilities. In the coming years the Company is looking to open new buildings for increasing production capacity, increase automated machinery, install GMP PICS standard instruments and machines, and develop a new ERP system to integrate with operations.
Indeed, automation is one trend highlighted by Namwongsamran as likely to transform both M&H and the wider pharma manufacturing industry.
"Thailand is becoming an elderly society and we are facing a labour supply shortage and higher wages," he explains. "Therefore, automation will play an especially important role in Thailand's pharmaceutical sector.
In terms of plugging this skills gap, M&H is determined to source talent locally, be it from Thailand or other countries where it sells products. It is targeting both graduates and experienced professionals, offering top-tier employment packages and lifelong training opportunities in a bid to develop the skills it needs in house.
"ASEAN harmonisation in the pharmaceutical industry is another key trend, as it will present both opportunities and challenges for all manufacturers in this region," says Namwongsamran. "Harmonisation will allow us to expand the market to other ASEAN members but also open the local market to other competitors."
Community custodian
While M&H's radar may be pointing outwards in terms of future growth and expansion, looking after communities close to home is a central pillar of its identity.
The Company's Executive Director, Mr Tirapongse, is heavily involved on the boards of several non-profit organisations, including the Dr Kasem Foundation which supports pharmaceutical research, training, and education for pharmacists and other healthcare professionals through grants.
"SOS Children's Villages Thailand is an independent non-governmental social organisation that helps children without parental care and families living in difficult conditions," adds Namwongsamran. "We believe that young people can only develop to their full potential if they have a supportive and protective family environment.
We work to make this a reality."
Tirapongse has been appointed as Patronage Director since October 2008, supporting the organisation in many ways such as financial assistance ($50,000 to date), funding annual summer vacation trips away for children in five villages for over six consecutive years and providing a safety inspector to oversee housing projects.
The Executive Director of M&H is also the Founder and President of the Thai Society for The Prevention of Cruelty to Animals, a body which not only looks out for animal welfare, but also aims to create better natural environments and public health for communities.
Continuing this good work is a key priority for M&H in the coming years, and Namwongsamran concludes by outlining some of the key business-driven objectives for 2019 and beyond.
"Our main goals are to capture opportunities in new markets, comply with GMP and PIC/s standards, increase customer satisfaction, boost production capacity and efficiency, digitise business processes and operate with a strengthened customer focus."
VIEW M&H Manufacturing BROCHURE