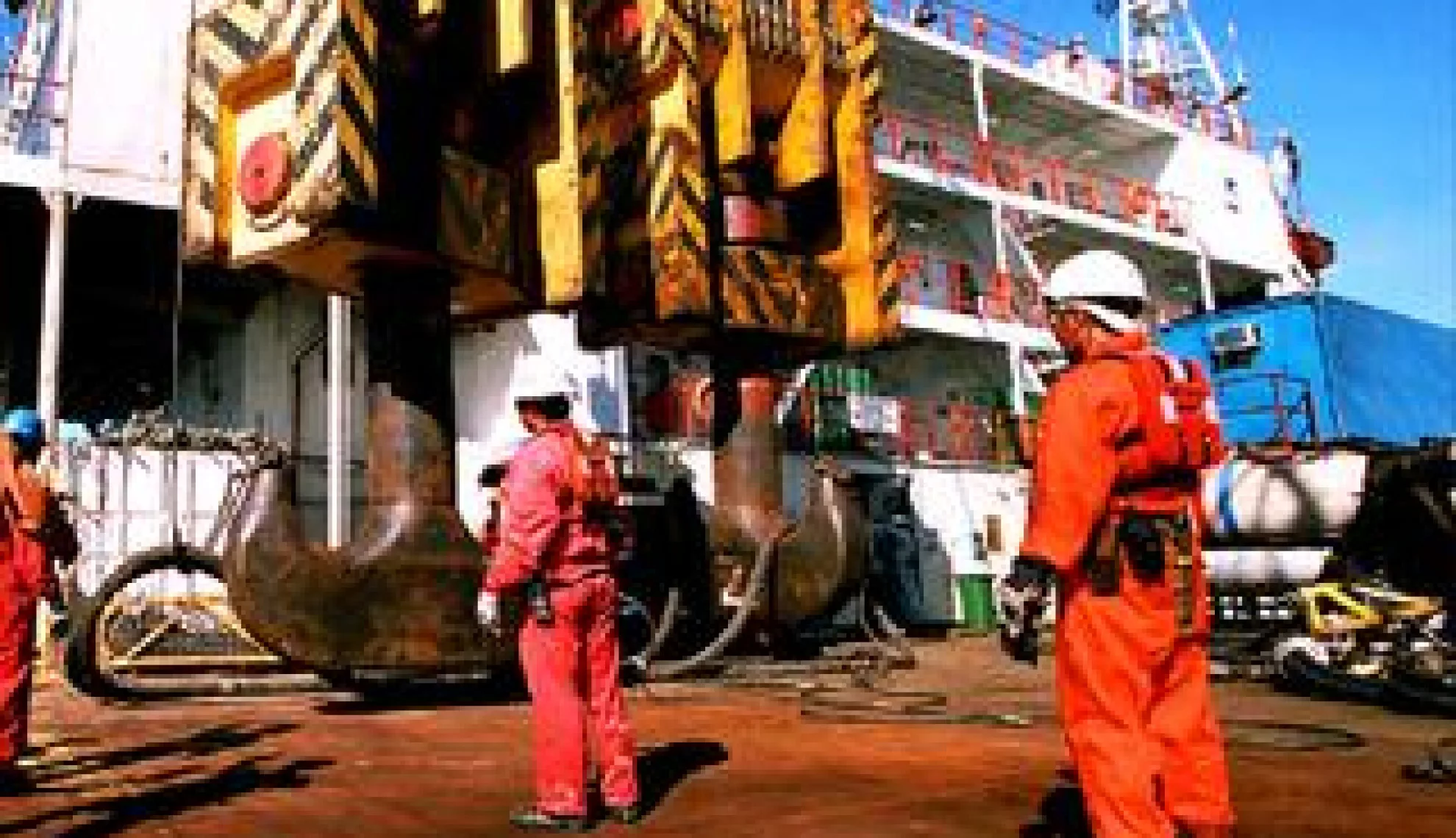 The flow of success
Asia Outlook profiles Swiber Holdings Limited, a Singapore-based integrated construction and support services provider to the off shore oil and gas industry.
Writer Ian Armitage
Project Manager Sheridan Halls
Singapore-based Swiber Holdings enjoyed quite the start to the current fiscal year, announcing that profi ts for the period ended June 30, 2013 rose 11.8 percent to $37.4 million from $33.5 million in the same period last year.
Revenue also jumped 30.1 percent to $551.8 million up from $424.0 million in HY2012.
"The fi rst half of this year has seen Swiber making strides in several ways. Notably, Swiber won several quality projects," says Mr Francis Wong, Group Chief Executive Officer and President of Swiber. "Our recently issued $150 million 6.5 percent fixed rate certificates under a newly established sukuk programme was met with warm investor response; a strong endorsement of our good financial standing. This will provide us with headroom for further expansion and growth. These achievements demonstrate Swiber's strong fundamentals and innovative streak, which will continue to be Swiber's competitive edge at project tenders at regional and international arenas."
Recent contract wins include $330 million won by Swiber Group, while a joint venture company bagged a $105 million. The contracts are expected to be completed by 2015.
Swiber reported in February that its first off shore contract wins for 2013, which involve the transportation and installation of pipeline and off shore structures in Southeast Asia, were valued at $153 million.
"The off shore segment remains exciting and this round of sizeable contract wins bear witness to the industry's recognition of Swiber's leading edge solutions," Mr Wong said in a release announcing the contract wins. "With our strong familiarity of this segment, established international networks and successful execution of complex off shore projects in regions such as Asia, Middle East and Latin America, we have a clear competitive edge over our peers."
Things are obviously going well for the firm and its August newsletter makes interesting reading, especially the chairman's message. Mr Raymond Goh, who founded the Swiber Group in 1996, said he was keen to see the company continue its momentum and even better itself.
"In our quest to achieve operational excellence, we must be committed to the concept of continuous improvement," he wrote. "It is a nobrainer that we will keep getting the same results if we keep on doing the same things."
One of the crowning achievements of the year to date was the successful completion of Swiber's first floatover operation with the B-193 Field Development project in India for the country's national oil company, Oil and Natural Gas Corporation, in February. The scope of work for the project involved float over installation of a 13,000 metric tonnes process platform and an 8,000 metric tonnes living quarter platform, as well as installation of bridges and flares. Fabrication of the topsides, jackets and other structures was undertaken by a consortium partner at their yard in Malaysia.
"The successful execution and completion of B-193, which marks the first time that any company has used floatover methods for offshore field development in India, is a testament to Swiber's excellent engineering capabilities and asset strength. It is noteworthy that for a project of this size and complexity, we have been able to use most of our in-house assets fully. We remain committed to delivering quality services that epitomises world-class excellence, safety, innovation and value for our global customers," Mr Goh said in a statement.
"ONGC joins Swiber in celebrating the success of the first-of-its-kind floatover installation in offshore Indian waters for the B-193 Field Development Project. This is a noteworthy milestone for offshore exploration and development, as it is the first time that floatover installation methods have been used in India," added ONGC's Chairman and Managing Director Mr Shri Sudhir Vasudeva.
Swiber Holdings Limited is an integrated construction and support services provider that offers a range of offshore engineering, procurement, installation and construction (EPIC) services and marine support solutions across the Asia Pacific, the Middle East and Latin America.
On the firm's website, Mr Goh describes the firm as "a world class company to the Offshore industry, offering our geographically-diverse customers integrated services classified under four main business units: Offshore Construction Services, Offshore Marine Services, Offshore Subsea Services and Offshore Engineering Services," adding that, "Since our foundation in 1996, Swiber has dedicated itself to transforming our company into a success in the offshore industry. Today, Swiber holds a prominent position amongst major offshore oil and gas companies. With close to 3,200 employees in over 40 different nationalities in strategically located offices worldwide, the Swiber brand name is synonymous with a track record for excellence, safety and value among our customers. Swiber's established track record in the Offshore industry; our extensive and modern fleet of construction and support vessels; the strong and diverse capabilities of our human talent; and our overarching commitment to "Cause No Harm" as part of our corporate governance principles are our assets. These, combined with our other competitive strengths, strongly positions Swiber to capitalise on the world's growing energy demands."
The group, which includes Swiber Offshore Construction Services, Vallianz Offshore Marine Services, Kreuz Offshore Subsea Services and PAPE Offshore Engineering Services has achieved what it calls "an eminent position amongst global offshore oil and gas industry players" and continues to set "a blazing trail" with an extensive and growing operating fleet of 65 vessels, comprising 49 offshore vessels and 16 construction vessels.
It was featured on Forbes Asia's "Best under a Billion" list in 2008 and ranked fourth in the Top 10 Fastest Growing Internationalising Companies in 2010. Swiber was also featured in Brand Finance's "100 Top Brands: Singapore's Intangible Assets and Brands" from 2010 to 2013 and in 2012 emerged a winner in the Singapore Corporate Governance Award of the Securities Investors Association.
Such accolades reaffirm Swiber's rapid growth as an EPIC player that is well-positioned to capitalise on the upswings of the offshore oil and gas sphere.
To learn more visit www.swiber.com.
VIEW Swiber Holdings BROCHURE